Hindering Defense Lawyers in Monmouth and Ocean County
Advocating for Clients Facing Hindering Apprehension or Prosecution Charges in Toms River, Freehold, Point Pleasant, Middletown, Sea Girt, and surrounding communities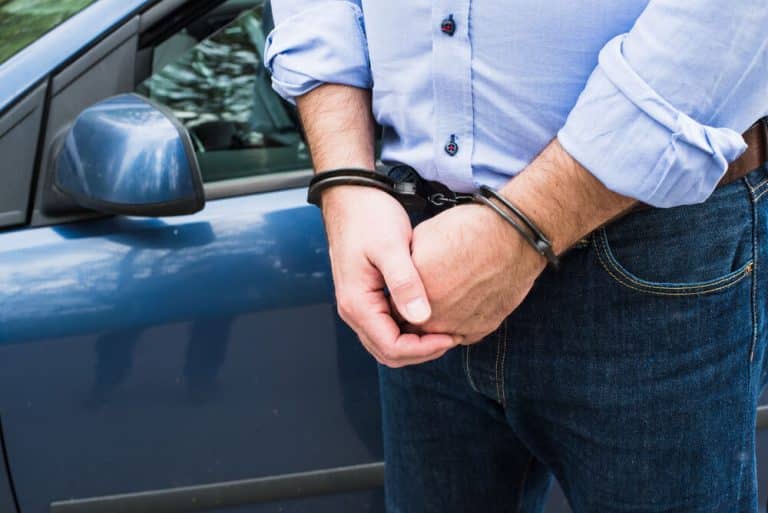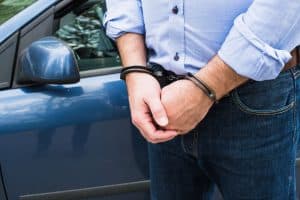 Hindering Apprehension or Prosecution is attempting to deter the capture of a suspected criminal or detrimentally impacting someone's prosecution for a crime, which can be accomplished either by damaging, destroying, or hiding evidence that could lead to a conviction. The two types of hindering apprehension or prosecution are hindering the apprehension or prosecution of another person and hindering the apprehension or prosecution of oneself. If you find yourself in either of these situations, it would be advantageous to immediately contact a criminal defense lawyer who can develop the most successful approach to defending you in court.
If you are facing hindering charges in Monmouth or Ocean County, New Jersey, contact the experienced defense attorneys Bronzino Law Firm, LLC. for immediate assistance. Our seasoned team of criminal defense lawyers has helped numerous clients defend their rights and protect their short and long-term interests in New Jersey towns like Asbury Park, Point Pleasant, Brick, Manasquan, Colts Neck, Belmar, Ocean Township, Holmdel, Toms River, and neighboring communities. Contact our offices as soon as possible to speak with an attorney regarding your criminal case and take the lead by getting all of your questions answered. There is no time like the present to seek exceptional legal counsel, as hindering offense allegations carry serious consequences. Call (732) 812-3102 for a free, confidential consultation, or you can also fill out the online form and a member of our defense team will reach out to you shortly.
What it Means to Hinder Apprehension or Prosecution in New Jersey
In New Jersey, it is against the law to aid a suspect in intentionally evading or deceiving the police in their search for the suspect. This charge also applies if you are a suspect attempting to prevent your own arrest. Hindering apprehension means making the capture of the suspect (or oneself) more difficult, and prosecution refers to attempting to undermine the suspect's trial in court.
There are several ways someone other than the suspect can commit, hindering apprehension and prosecution. The first is to hide or provide shelter to a suspect. The second is providing them with funds, a vehicle, or weapons of any kind. Additionally, destroying, altering, or damaging evidence is another kind of hindering. If investigators question them, providing untrue information is another form of hindering. Helping the suspect hide the money or property related to the crime or warning them that the police are close by are also considered hindering. The use of force, being deceitful, or threatening to assist in the protection of the suspect from the police is also hindering.
The suspect can also be charged with hindering if they intimidate or use force to avoid being found or intimidate or lie to someone who can testify against them. If they hide, change, destroy or dispose of evidence, that is hindering. Giving false information to the police is always a bad idea because it, too, is hindering. For instance, an individual acting alone may lie to a police officer about their identity or residence. They may threaten someone with bodily injury if they do not help the suspect hide evidence or weapons. They may destroy, obscure, or tamper with evidence that could be used against them.
Grading Hindering Apprehension or Prosecution under NJ Law 2C:29-3
Second degree crimes of hindering apprehension are using intimidation, force, or lying. If the suspect being helped is related to them, it is a fourth degree crime. A third degree crime involves hindering to avoid apprehension when the crime the person is charged with is of the first or second degree; however, family members are again downgraded to a fourth degree crime if charged with this type of hindering. Giving false information for a third degree crime is charged as a fourth degree crime, and all other cases of hindering are considered disorderly persons offenses. The main difference between being charged with a second, third, or fourth degree hindering crime, as opposed to a disorderly persons offense for hindering, is that the latter is not a felony. Felony charges for hindering are handled at the Superior Court in the county where the charges arose, while disorderly persons offenses (misdemeanors), are sent to the local Municipal Court in the associated town or city. The penalties for non-felony hindering offenses are less than those for the indictable 2nd, 3rd, and 4th degree crimes.
Potential Penalties for NJ Hindering Offenses
Second degree hindering carries 5 to 10 years. Second degree crimes are more egregious and can cause serious harm, requiring a heavier sentence. Defendants found guilty of a third degree hindering offense could receive 3 to 5 years in prison, but the courts may allow for probation and no jail time if this offense was their first. Those found guilty of a fourth degree crime could receive a sentence of up to 18 months and a maximum fine of $10,000, but many times, first offenders or those without a criminal record do not go to prison. A sentence of 6 months is a possibility if one is found guilty of a disorderly persons hindering charge.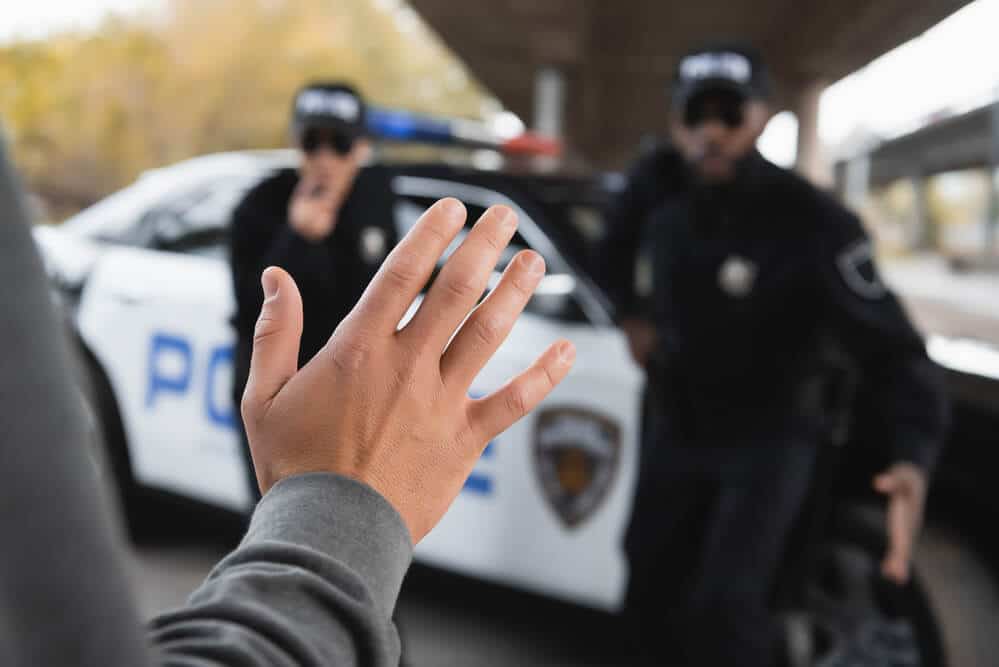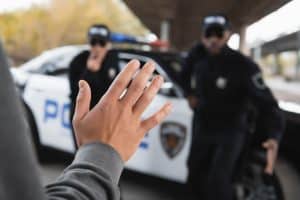 Actions that may be Considered Hindering
A suspect may rely on help from friends and family who may or may not know anything about the charges they are facing—providing them a place to stay, giving them a car or motorcycle, agreeing to hide money or other evidence, lying to the police regarding their whereabouts, or providing further assistance to prevent the suspect's apprehension. Let's illustrate with an example. Perhaps Savannah has a nephew, Macon, who has always been the adventurous sort. One day he stops by the house, looking nervous and stressed. After some pie and coffee, he puts a 44mm on the table and asks Aunt Savannah if she will hold it for him. At first, she says no, but they are family, so she obliged.
Here is another example. Tucker and Wyatt have been best friends since elementary school and are inseparable. Wherever one goes, the other follows, and so is when Tucker decided they should rob the bank on 5th St. and Main and get as far away from Scottsville as possible. They managed to escape unscathed and with $80,000. The problem was that Scottsville was a tiny town, and they had nowhere to hide. They decided to bury the money and guns with a friend on the outskirts of town and went home. The following day, the police were knocking on the door. Tucker answered and assured them he and Wyatt hadn't left the house since the day before yesterday because they had been under the weather.
In yet another scenario that illustrates hindering, Corrin's boyfriend, Carter, has made several bad decisions in his life. Corrin's only wrong decision is not kicking Carter to the curb. Last night he came home with blood on his clothes. He said he had hit a deer and had to move it out of the road. Late that night, she watched from an upstairs window as Carter made a small bonfire and threw his bloody clothes in it. In the morning, as he was headed to work, he told Corrin that if she knew what was good for her, if the police came around, she would tell them Carter had been home all night.
Contact a Brick NJ Hindering Apprehension or Prosecution Lawyer for Help with Your Defense
In many cases, proving that someone willfully aided a fugitive can be challenging. Of course, you would lend your nephew your car. You had done it before. How can that be wrong? Intent is the key here. Did you intend to cover up, deceive, or help in some way that was contrary to the law to protect your nephew? How were you to know he was in trouble? It is precisely that kind of analysis that your criminal lawyer from Bronzino Law Firm can provide for you.
You may think you don't need a lawyer because you can simply talk with the police and get it all straightened out. That could be a slight possibility, but chances are, in their eyes, you have committed a crime. It is better to have legal representation to handle any interaction you are required to have with the police. If you have been questioned, arrested, or charged with hindering your own apprehension or prosecution, or that of someone you know, in Jackson, Wall, Red Bank, Freehold, Lacey, Little Egg Harbor, Sea Girt, or another town in the Monmouth and Ocean County area, reach out to our firm for the assistance you need.
The Bronzino Law Firm respects your concerns and understands how nerve-racking your situation can be. We also know that your situation is unique and are prepared to listen and create a plan for your best-positioned defense. Call today for your initial free confidential consultation at (732) 812-3102. The sooner you get our dedicated defense lawyers involved and put yourself in capable hands, the better.