Financing Your Ocean County Divorce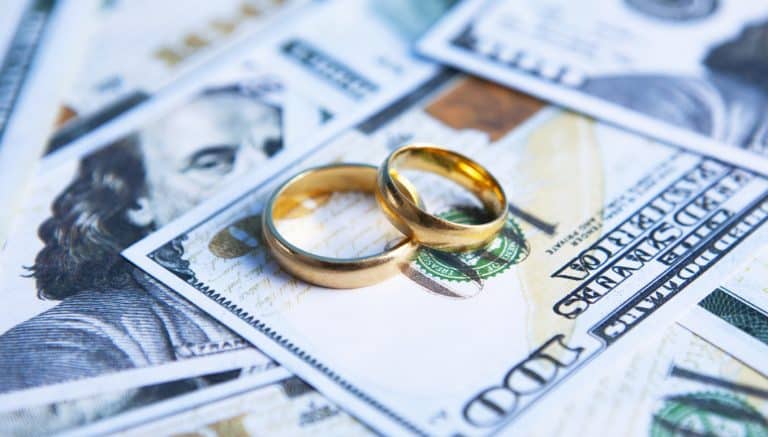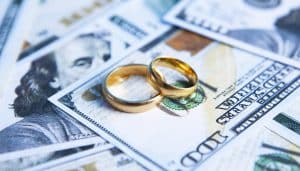 When a person is unhappy in their marriage and starts considering a divorce or civil union dissolution, often the next questions that often arise are surrounding what the financial implications are, how much will the total process cost and how will the individual pay for it. Unlike the actual wedding itself, most couples may be less eager to solicit financial assistance from family, friends, or take out a bank loan. Knowing your family´s true and accurate financial situation and educating yourself about matrimonial retainer fees, can help reduce any concerns you may have about securing legal representation, and financing your divorce.
If you are considering a divorce, or are currently going through a divorce, look no further than the Bronzino Law Firm. We handle all divorce related matters including child support, child custody, division of assets, alimony and spousal support, and post-divorce modifications for clients across Ocean County and Monmouth County.
For many Ocean County and Monmouth County residents, Attorney Peter J. Bronzino has been that dependable and tenacious advisor. Peter Bronzino and his team of Family Law Attorneys take a collaborative approach on all divorce cases, pride themselves on keeping clients informed and involved in all matters, and are ready and willing to speak with you over the phone, via a virtual meeting, or at one of the two offices conveniently located in Brick and Sea Girt.
Contact one of our offices today at (732) 812-3102 for a free and confidential consultation to discuss your unique family law needs, and concerns, especially as it relates to divorce matters.
Evaluating the Cost of Divorce in Monmouth County, NJ
Aside from the emotional toll divorce often takes on one´s psychological and physical well-being, the financial costs of divorce in New Jersey is unique to each couple and comes with its own specific facts and circumstances. Factors such as the type of divorce (no fault vs fault divorce), the distribution of assets, assignments of alimony and child support, child custody, and using expert testimony (e.g., tax professionals or real estate professionals) or child custody experts, can significantly increase the amount of negotiation required among the lawyers or in front of a family court judge. Disagreements, lack of consensus, and the number of motions or hearings can also result in additional legal fees.
Retainer Agreement vs Contingency Fee with Your Brick NJ Divorce Attorney
A retainer fee is an advance payment similar to a "down payment", in that it may cover a portion of the overall attorney fee that the client pays the attorney before hiring them. Although the fee varies from attorney to attorney, some attorneys have established fixed retainer amounts for given services and stick to those amounts.
Since attorneys bill on an hourly basis, the retainer fee will be determined by your attorney and is based on the anticipated amount of hours your attorney expects to invest in your case. Often, a retainer will not cover the entire cost of your divorce and more funds will need to be deposited as the divorce proceeds; how you will replenish that fund (if necessary) should also be stated in your agreement.
As work is completed, the money is withdrawn off of the total retainer amount and detailed records are kept and recorded to accurately outline this process. Clients will receive an accounting, usually monthly, stating the details of the work performed and the amounts paid out of the retainer, as well as the balance remaining. Some will work with you on monthly payments toward that retainer.
A contingency fee agreement, is most commonly used in civil cases such as personal injury, workers compensation, or employment law claims. In these types of cases, the attorney's fee is "contingent" upon the amount of damages or overall compensation the client is awarded. Contingency fees are not permitted in family law matters in New Jersey, so each party almost always pays a retainer fee to their respective attorneys to begin the divorce process.
Paying for a Divorce Attorney in Point Pleasant, NJ
In New Jersey, each party is entitled to use marital funds for divorce litigation. The Family Court may direct each party to sell or mortgage various assets or property to enable both parties to finance their legal costs.
Fortunately, due to N.J.S.A. 2A: 34-23  the New Jersey Family Court can compel a spouse with more income or financial standing to pay, in part or in full, for the other spouse's attorney. For spouses with less financial standing, it makes the financial aspect of litigation process more equitable, "reasonable and just."
Contact an Ocean and Monmouth County Divorce Attorney Today
There are numerous factors when considering if to proceed with divorce litigation. Whether you choose mediation or it´s an uncontested divorce, the vast amount of paperwork, court document filings, and procedures to follow can be overwhelming, especially if you already work a full-time job.
Family Law attorney Peter J. Bronzino has extensive experience helping clients with all divorce related matters across Ocean County, NJ including Brick, Jackson, Toms River, and Point Pleasant.
Our law firm does not offer a one-size-fits-all-divorce strategy. Instead, we get to know the people we represent, determine what is most important to them in the divorce, then work with them to develop a strategy designed to meet their individual goals and needs.
With experience handling high-net worth divorces involving the division of family owned businesses and properties as well as diverse investment portfolios, the family law attorneys at the Law Offices of Peter Bronzino have the experience and legal knowledge necessary to helping you through this complicated time in your life.
To schedule a free confidential consultation regarding your divorce or civil union dissolution, please contact us online or through our Brick, NJ offices today at (732) 812-3102.