Importance of Knowing Your Rights if There is a Breach of Your NJ Divorce Decree
You are Entitled to Take Action to Enforce your Divorce Court Order with Help from an Experienced Family Lawyer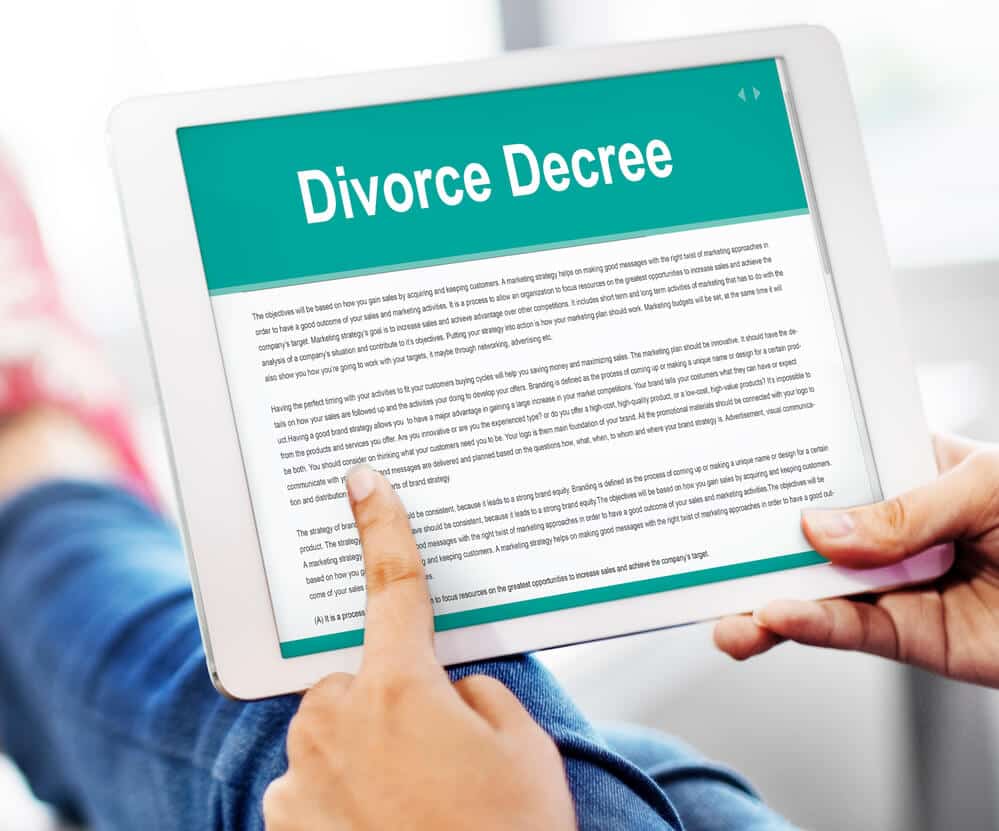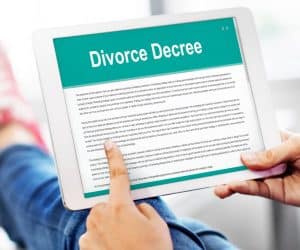 A divorce decree is a binding document that maps out the requirements of each spouse in terms of distribution of possessions, child support, spousal support, child custody (parenting plan), and financial plans. Everything included in the divorce decree must be followed, and if it is not, contempt of a court order can be filed against the spouse who willingly defies the order.
A Divorce Decree is a Court Order That Cannot be Ignored
A divorce decree decided in court is legally binding and must be followed by you. There may be legal consequences if your ex chooses not to comply with all or part of the order. A divorce decree usually includes a parenting plan, child custody, spousal and child support payments, and property division. If you and your spouse mediated the divorce instead of going to court, you already approved most of these topics. The majority of divorces are settled by negotiation or mediation. But if you had a contested divorce, the judge probably decided for you.
Indicators That a Divorce Decree is Being Broken in New Jersey
Simply put, a divorce decree that is not obeyed is an action that constitutes contempt of court. A parent's failure to follow the custody and parenting plan or not paying child support are typical offenses. Your divorce decree will stipulate who is the primary legal parent and what visitation looks like. Refusing to pay child support, paying late, or making incomplete payments are examples of disobeying a divorce decree. Even something as minor as picking up or dropping off the child late or early can be considered a breach of the agreement.
As with child support payments, if your spouse doesn't follow the divorce decree in spousal support or alimony, they break your agreement. If they cannot afford to pay or are only making partial or late payments, they need to request a modification of court orders due to hardship. The division of property, assets, and debts isn't complete immediately after the divorce is done. Selling the house and transferring money from one account (or more) to others takes time. Especially when you have to follow the decree to the letter, it will frequently come down to the last cent you shared. If your spouse refuses to divide the property as written in the decree, they are disobeying and may be held legally responsible.
What You are Entitled to Do if Your Divorce Decree is Disobeyed
When your divorce is finalized, a judge signs a court document where all the agreements you and your spouse have established. That agreement could have been done through some alternative method of divorce (mediation or collaborative) or litigation (in court). The divorce conditions are established and entirely enforced by law in this divorce decree when the process has been completed.
If your ex fails to abide by the agreements, your rights allow you to petition the court for contempt of court order by your ex-spouse. You cannot just waltz in the courtroom, decree in hand, and demand the judge ratify the contempt order before them. First, you and your lawyer must prove to the judge the steps you have taken to get your spouse to comply and have been unsuccessful.
Then, there must be evidence of a breach of the agreement. Documentation, printed emails, screenshots from a cell phone (note: always get your screenshots as soon as they happen and upload them to a cloud in case your hardware is damaged before you can get to court.) Your lawyer will illustrate and present your evidence to the judge. Your spouse can submit a rebuttal to your accusation of non-compliance with the decree.
Steps to Prove Your Spouse Is Not Respecting your Marital Settlement Agreement
The beginning step is to read over your divorce agreement and find the part that stipulates what they have specifically violated. That could be from using illegal substances in front of the children, late spousal support or child support payments, or inconsistent visitation.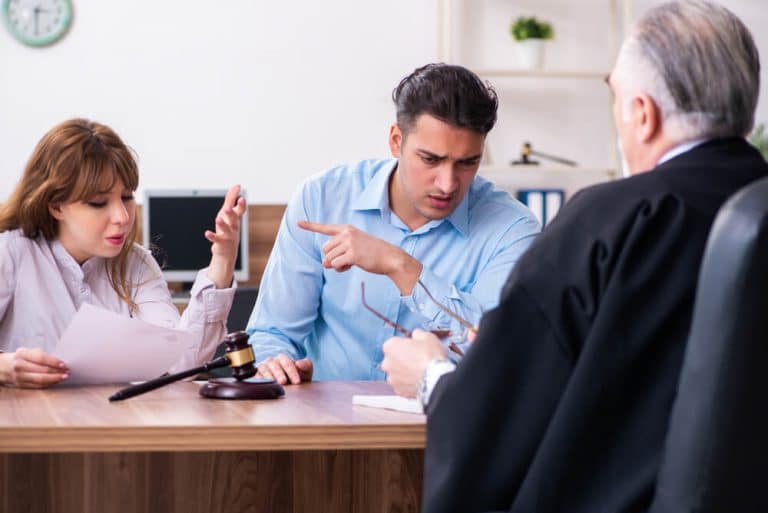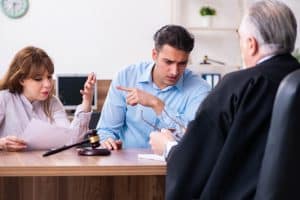 Next, call your divorce lawyer and fill them in. Once you are on the same page, you have some work. It is essential to gather proof of what you consider violations. For example, if your ex has been picking the children up an hour late on their visitation days, if they aren't being taken to therapy, or are not paying court-ordered child support, those are all against the divorce decree. Additionally, as stipulated in the decree, failure to turn over the property (cars, artwork, real estate) or sell it without dividing the proceeds. The court will set a date for a hearing. If the guilty party is in contempt of court, the judge can specify how the ex-spouse may have the complaint removed from themself from the contempt.
Consequences for Breaking a Divorce Decree in NJ
There are several actions the court can apply for a person who chooses not to follow their divorce decree. But first, the court frequently gives a warning. The goal is to urge the non-compliant spouse to follow the decree and thus avoid any sanctions. Should the spouse refuse to act, the judge can apply several measures, including suspending or revoking their driver's license, placing fines, garnishing wages, freezing bank accounts, and putting a lien on the home, business, or other property. Others are to withhold tax refunds or apply fines. Jail time can be used as a last resort when the non-complying spouse refuses to follow the decree.
If Your Ex Has Not Complied with Your Divorce Decree, Contact our Divorce and Family Lawyers Serving Toms River and all of Southern New Jersey
Although it may appear cut and dried, the process of cajoling an unwilling person into following a decree that signifies the final chapter of their relationship can be somewhat daunting. The best option is to have a great divorce lawyer who has seen and done it for their clients. It doesn't have to be a knock-down-drag-out fight between you. Your lawyer can guide you through negotiations and, ultimately, contempt of court charge only if necessary. It is better to meet with your ex and try to hash things out before escalating the situation to a place where there are legal penalties.
Bronzino Law Firm is prepared to give you the support and knowledge of our divorce and family law attorneys with experience and passion for practicing law. We will support you when your ex-spouse defies the divorce decree, taking legal action to enforce your rights and rectify the situation. Conversely, if you have a divorce decree that you think is unfair and impossible to comply with, we can help with pursuing the legal paths necessary to protect you from punishment and petition the court for changes to the order that allow you to stay on the right side of the law. We have assisted clients in enforcing their rights when facing broken divorce agreements in Point Pleasant, Wall, Toms River, Tinton Falls, Eatontown, Brick, Bay Head, Holmdel, and throughout Ocean and Monmouth County.
For your confidential and free consultation or appointment, you can reach us online or call us at (732) 812-3102.