Protecting Your Legacy as a Single Senior in New Jersey
Estate Planning for Single Seniors Is Essential For Protecting Your Legacy And Assets. Collaborating With an Experienced Attorney Ensures Your Wishes Are Safeguarded.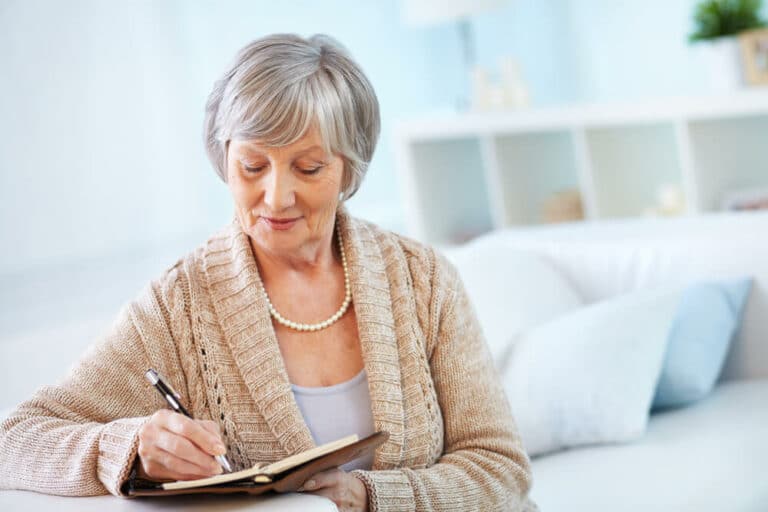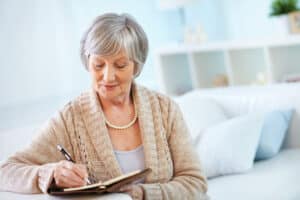 Approaching the topic of estate planning as a single senior may feel overwhelming when the majority of resources out there focus on individuals who have a spouse and/or children. However, your legacy, assets, and life's work are worth protecting and thoughtfully planning, regardless of your marital status or family structure. There are many aspects of estate planning that can impact you, your care, and your finances while you are still alive, such as a health care directive, a Medicaid protection trust, and a power of attorney. Working with an experienced estate planning attorney who can carefully examine your particular circumstances and needs will ensure you can live out your golden years with confidence that your wishes will be protected.
Factors Elderly Singles Should Contemplate When Developing Their Estate Plan
Even for many individuals with children, the idea that one's children will lovingly care for and nurture them through their elderly years and independently have the financial means and time to do so is often a fantasy. Planning financially for future care needs is a prudent action for everyone to take, especially individuals who are single and/or without children.
Medicare, which is a government health insurance program for individuals over the age of 65, does not typically cover long-term in-home care or long-term care in a nursing home or assisting living facility. If an individual is on Medicare and suffers from an injury or condition that requires long-term care, they will be charged for all of these expenses until they no longer have money or assets to pay the bills for long-term care. This is known as "spending down" one's assets. Once all of an individual's assets are "spent down" or, in other words, gone, then the individual will qualify for Medicaid, which is a government health insurance program for individuals with financial need. Before spending down one's assets, the individual may not meet the financial need requirements to obtain Medicaid coverage. Unfortunately, the assets you may need to
When an individual is married and they need to go into long term care, they can qualify for Medicaid without selling their home to pay for medical bills if their spouse is living in the home as their primary residence. However, if you are single, then you will not be able to protect your primary residence through this spouse loophole. Instead, if you wish to protect your home either so you can pass it onto other family members or you can return to your home, if possible, after rehabilitating, then you might consider protecting your home and other assets in a trust. However, there are many serious decisions that must be made when forming a trust, like who to name as the trust beneficiaries, that you must consider carefully.
Planning for Medical Decision-Making in NJ
If you become incapacitated, whether temporarily or permanently, and are unable to consent to medical treatment, then by default your next of kin will have the power to make those choices for you unless you have an advanced directive, a legal document, in place that sets forth your specific wishes in different scenarios. For example, in your advanced directive you may state that you only wish to be resuscitated if a certain set of conditions are met or that you refuse certain medical procedures like a blood transfusion.
You may also execute a proxy directive or a durable power of attorney for health care to name an individual as your representative for medical decisions in the event of your incapacitation. If you are single and do not have children, without this document your next of kin will, by default, have the power to make these medical decisions for you if you cannot give consent yourself. If your parents are living, then they are your next of kin. If they are deceased or lack capacity themselves, then your siblings are next of kin.
To ensure that these important decisions are assigned to someone that you trust and that the individual understands your wishes as much as possible, executing an advanced directive and a durable power of attorney for health care are crucial steps.
Diverse Housing Options for Single Seniors
Single seniors in New Jersey have several options when it comes to housing assistance whether their need is financial, physical, medical, or all of the above. For those individuals with physical or medical assistance needs, there are numerous assisted living communities in New Jersey that offer a range of services and advancing care as needed. Many of these communities allow elderly residents to maintain as much independence as they desire for as long as they are able and utilize increased support with their evolving needs.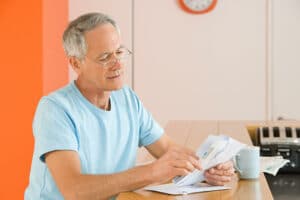 New Jersey has an elderly waiver program for seniors who need care but prefer to stay in their own homes. To qualify, the senior must both medically qualify for a nursing home and financially qualify for Medicaid.
In addition to these options, for low-income seniors who do not require physical or medical assistance, there are many low-income housing options available in New Jersey. Affordable senior apartments in New Jersey have a minimum age requirement for residents and an income or financial need requirement.
Finally, even if you are single and without children, it could be an option for you to consider other housing options as you age. Perhaps you have another single friend who would love a roommate to keep them company and share the responsibilities of everyday life or extended family that would love your company too.
Discuss Your Estate Planning Concerns as an Unmarried Senior with a Toms River Attorney
Being a single senior is no reason to ignore estate planning. On the contrary, because your wishes related to medical care and the division of your assets might not be aligned with the default rules of the state, it is all the more reason why it is imperative that you carefully plan and memorialize your wishes in legally enforceable documents like an advance directive, power of attorney, and a will. To set up a meeting or consultation for guidance in these areas and to develop an estate plan that fits your unique circumstances as a single senior, contact our team at Bronzino Law Firm. We assist clients throughout the Ocean and Monmouth County area, including Brick, Long Branch, Asbury Park, Point Pleasant, Colts Neck, Holmdel, and Stafford. Contact an experienced New Jersey Estate Planning attorney at (732) 812-3102 for a free and confidential consultation about your case.