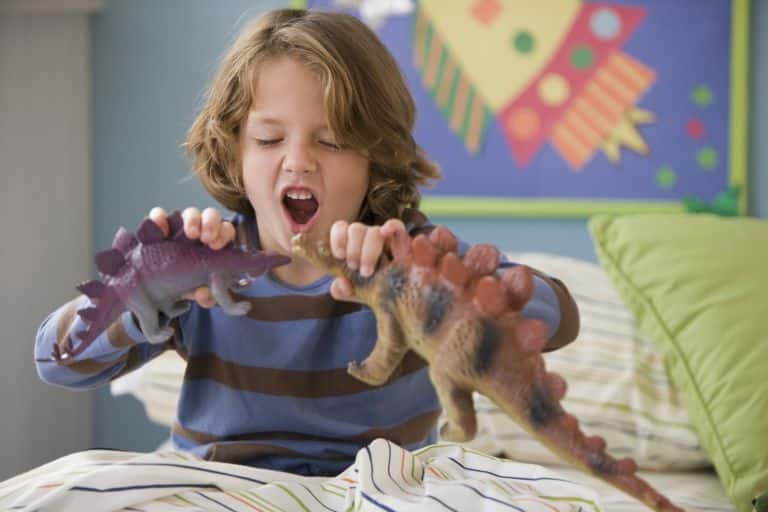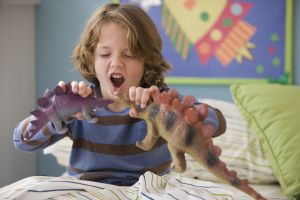 When it comes to child custody and visitation, it can often be difficult for divorcing parents to reach an agreement regarding both legal and physical custody of their children. Often, a judge is asked to intervene. One factor a judge may consider when making their decision is the preference of the child or children involved, should they "be of sufficient age and show strong capacity to reasonably understand the impact of their decisions". Judges are also allowed to consider the child's preference when ruling on a child custody and visitation modification.
Unfortunately, New Jersey law provides no clear definition of exactly what age is sufficient for a child's preferences to be considered.
A Child's Age and It's Relevance to Child Custody in New Jersey
As previously noted, in order for a child's preference to be stated in court and given serious consideration by a judge, the child needs to "be of sufficient age and show strong capacity to reasonably understand the impact of their decisions".
As a rule of thumb, most courts will consider a child of the age of 14 or older qualified to speak in such a manner. However, courts also understand that every child is different, and that they develop emotionally and physically at different rates and ages. There are examples of child custody cases where children younger than 14 have given their preference, and been considered mature enough to understand the impact their preference will have on their life moving forward. There are also examples of cases wherein a child older than 14 was not considered mature enough to have their opinion carry sufficient weight with the judge's decision.
Each case is different. If you believe your child's preference may impact a pending child custody or child custody modification decision, your best option is to speak with an experienced Ocean County child custody attorney who can more accurately assess the situation, and advise you on exactly how much impact your child's preferences may have on the child custody case in question.
Factors an Ocean County Court will Consider when Determining Child Custody and Visitation Issues
As always, when it comes to a child, courts will always place the best interest and needs of the child ahead of those of the parent. As a general rule, courts will always favor the child having a relationship with both parents, but having a relationship does not necessarily mean physical or legal custody, it may simply mean visitation rights. Additionally, while family law courts believe it is important for a child to have a relationship with both parents, there are situations in which a child's relationship with a parent may not be in the child's best interest, for example in the case of an abusive or violent parent.
Family law courts consider a broad variety of factors when determining child custody and visitation rights which include:
Ability to cooperate with and communicate with each other, for matters concerning the child
Willingness of both parties to maintain a strong relationship with the child
The relationship of the concerned child with his siblings and parents
The basic safety concerns of the child in the care of each parent
The fulfillment of basic needs of the child in the care of each parent
The ability to offer the child with a stable home environment
The continuity and quality of education the child is getting
The parental preference of the child, if they are at a sufficient age and show strong capacity to reasonably understand the impact of their decisions.
How eligible or fit each parent is to raise the child.
The geographical proximity of the parents to each other for shared custody
Job responsibilities of each parent
The time each parent spent with the child, before the separation
Age of the child
History of domestic abuse of each parent
As with any family law matter, in order to ensure that your unique needs, interests, and concerns are heard and properly taken into account, it is important to retain experienced Ocean County family law counsel. Your family law attorney can help you present the best possible case to the courts, make sure they consider the circumstances unique to your case, and make sure your parental and legal rights are represented throughout the process.
Contact an Experienced Ocean County Child Custody Attorney Today
At Bronzino Law Firm, we have extensive experience handling child custody and visitation matters for clients across Toms River, Point Pleasant, Jackson, Howell, Brick, and the greater Ocean County area.
Our smaller size allows us to develop personal and attentive relationships with our clients, while charging fair and reasonable rates for our services. Attorney Peter J. Bronzino strongly believes that by keeping his clients informed and involved in the legal process, he can best secure them the results they need and deserve for any legal issue, including child custody and child custody modifications.
To speak with our firm today regarding your child custody concerns and needs, please contact us online, or through our Brick, NJ office at 732-812-3102.