Ensure Smoke Detector Guidelines are Fulfilled in Your Real Estate Transaction in New Jersey
More Than a Regulated Requirement, Smoke Detector Policies in Real Estate Transactions Help Protect Your Investment and Your Loved Ones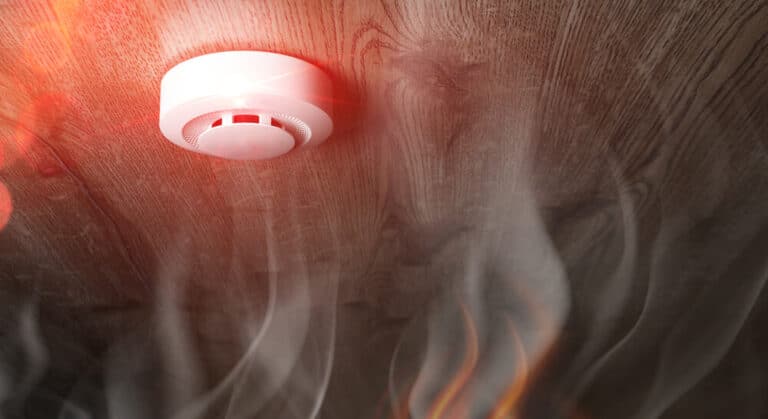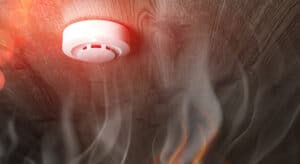 Smoke detectors are necessary elements of every home and business that save thousands of lives annually in New Jersey. Smoke detectors detect fires by sensing smoke and other related particles in the air. Upon sensing this danger, a smoke detector triggers an audible alarm alerting those nearby of the possible presence of fire so that necessary safety steps can be taken, such as contacting 911 and evacuating the premises. Ensuring that proper smoke detection systems are installed, and safety certifications are completed, are both necessary elements to consider when buying or selling real estate.
Key Information Regarding a Fire Certificate in NJ
A fire certificate, also known as a Certificate of Conformity to the Requirements of Fire Safety, is a certification given upon the confirmation of proper safety precautions taken in a private property. Informally called a smoke certificate, this certificate of compliance on smoke detectors denotes that the property abides by New Jersey's Uniform Fire Code and is required in order for a person to sell their single- or two-family property. The certificate is valid for six months from the date of issue.
Protecting Your Investment with a Fire Certificate
The purpose of a fire certification, or smoke certificate, is to demonstrate proof that the property is equipped to prevent and contain fires. Such equipment includes properly-placed and maintained smoke detectors and carbon monoxide detectors.
Who is Responsible for Issuing Smoke Certificates in NJ?
The local fire department is the issuing body of the smoke certificate in New Jersey. One must schedule an inspection with the local fire department when all safety precautions and maintenance preparations have been undertaken.
How to Prepare for a Smoke Detector Device Home Inspection
In order to prepare for the fire department's inspection, there are a number of actions that must be taken. First, investigate the specific smoke and carbon monoxide detector requirements based on the most recently issued building permit. Keep an up-to-date record of the age of each detector and their locations, and confirm that each is labeled by a recognized testing laboratory. When it comes to confirming that detectors are in the appropriate locations, consider that detectors should be mounted in and next to each sleeping area and on each floor including the basement. Detectors with long-lasting batteries function for up to a decade, but regardless of age, test each detector to ensure that it is fully-functioning and within that age range. After ensuring that all detectors are up to code and before scheduling your home inspection with the local fire department, go ahead and change all batteries.
Procedure for Acquiring a Certificate for a Smoke Detector
A smoke certificate is obtained when the local fire department conducts a successful inspection of the equipment in the home. The fire department will check the age, location, and functionality of smoke and carbon monoxide detectors to confirm that the requirements of N.J.A.C. 5:70-2.3 and N.J.A.C. 5:70-4.19 have been met.
When is a Smoke Detector Test Required?
A smoke certificate is required before a person can sell, lease, or trade a single-family or two-family home in New Jersey.
Safety Recommendations Regarding Smoke Detectors in NJ
Preparing for the sale or lease of a property is not the only occasion in which it is important to test the efficacy of smoke and carbon monoxide detectors. Test your units monthly. If a low battery indicator sounds, take immediate steps to replace batteries and then conduct a test to ensure that the unit is functioning properly. Completely replace each unit every decade, maintaining organized documentation of the age and location of each smoke and carbon monoxide detector.
Allow Our Skilled Real Estate Attorneys to Help You Protect Your Interests in New Jersey
When it comes to buying or selling real estate, there are seemingly millions of considerations that must be expertly addressed. The sale or purchase of a house is rarely something that can be done without the skills and experience of a real estate attorney on your side. A real estate lawyer will guide you through the process to ensure that the property is a safe, sound, and legal investment. Our team at The Bronzino Law Firm has helped hundreds of families in Freehold, Toms River, Jackson, Berkeley, Holmdel, Sea Bright, Point Pleasant, Asbury Park, and elsewhere in Ocean and Monmouth County find their new happy place or sell their property to begin a new adventure. Contact us today at (732) 812-3102 to learn how we can help you on your way home.