Driving Abilities Are Directly Affected by Recent DUI Legislation Updates in New Jersey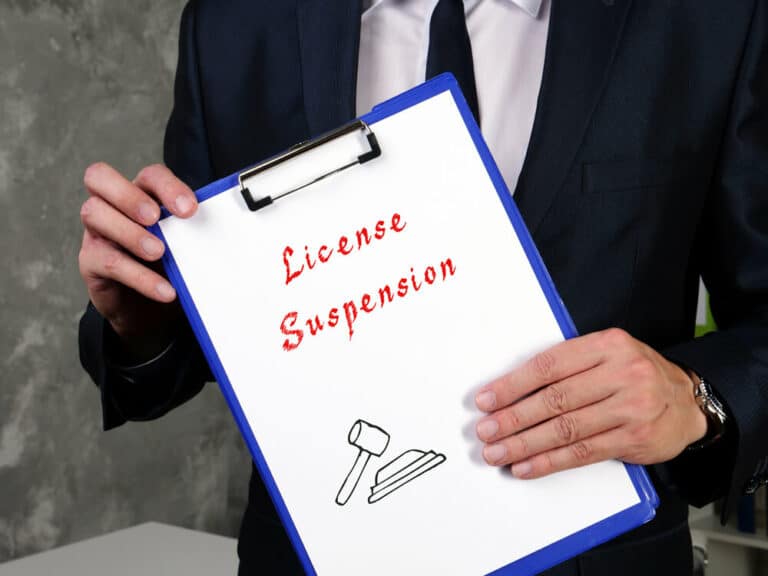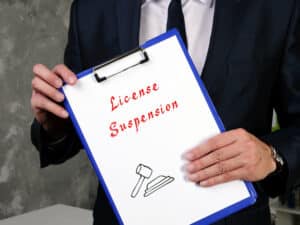 Before the changes in the law, someone being convicted of violating NJSA 39:4-50 Driving while Intoxicated was exposed to a three to seven-month license suspension depending upon the reading of the blood alcohol test. Loss of license and a driving while intoxicated conviction were synonymous before the changes in the law. Today, with the passage of the new DWI laws, that is no longer the case. First time offenders are now not immediately exposed to license suspension and those already convicted of one or more DWIs then the license suspension period has dramatically decreased. However, you may still be suspended depending upon your attorney, and the facts of your case.
If you need assistance defending a DWI case in Howell, Sea Girt, Toms River, Stafford, Holmdel, Freehold, Jackson, and throughout Ocean and Monmouth County, contact (732) 812-3102 for immediate assistance in a free consultation. The DWI lawyers at Bronzino Law Firm can answer your questions, address your concerns, and discuss the facts of your case and how we can help.
Different Situations Leading to License Suspension for DUI
Under the new laws in New Jersey, first time offenders may never face license suspension. If my blood alcohol level is between .08 and .10, then the court only requires suspension for the amount of time it takes for the defendant to install an ignition interlock system, for example, if I am sentenced for my first DWI on a Monday, the Judge will suspend my license until I install the ignition interlock system in my car. If I install the system in my car on a Friday, I am therefore suspended from Monday to Friday as long as I can prove that the system was installed. The ignition interlock will be installed for up to three months. If my blood alcohol level is greater than .10 then the ignition interlock will be installed for seven to twelve months. In both situations, there is no license suspension for the duration of the interlock installation.
However, if my blood alcohol level is equal to or greater than .15, I am automatically suspended for four to six months in addition to the ignition interlock being installed. If I am convicted of a second DWI, my license can be suspended between one and two years, instead of a minimum of two years. My third DWI carries an eight-year suspension instead of the previous mandatory minimum of ten years.
What Happens Right After a DWI Stop in NJ?
After you are pulled over and arrested for driving while intoxicated, your driving privileges do not automatically become revoked and you do not immediately lose your license. Police officers do not have the power to revoke driving privileges, only a judge has the right to do that at the time of your sentencing. You may still drive after your arrest and before conviction.
What Are Potential Penalties For DWI Convictions?
For a first offense with a blood alcohol level between .08 and .1, the alleged face fines between $250-$400, thirty days incarceration, attendance at the Intoxicated Driver Resource Center between 12 and 48 hours, as well as ignition interlock for three months. If the blood alcohol level is over .1 but less than .15, you face fines of at least $300 but no more than $500, 30 days incarceration, and the same amount of time in the Intoxicated Driver Resource Center, as well as seven months to one-year ignition interlock installation. If the blood alcohol level is over .15, the only difference in sentencing is a mandatory licenses suspension between four and six months, and the ignition interlock installation must endure between nine and 15 months.
DUI Loss of License vs. DWI Loss of License
A drug-based driving while intoxicated conviction can still result in the loss of driving privileges for seven to twelve months regardless of your blood alcohol level, obviously. This differs from the license suspension penalties of an alcohol based driving while intoxicated because the court must take into consideration the blood alcohol level and how many convictions tor driving while intoxicated have already taken place.
New Regulations on Breathalyzer Refusal
A conviction for refusing to submit to a breathalyzer test now is punishable by the mandatory installation of an ignition interlock system. The new laws also eliminate any loss of license or license suspension for a first-time offense of this charge, much like the first time offense for a driving while intoxicated charge.
Updated Guidelines for the Ignition Interlock Device
The ignition interlock installation is now a fundamental part of the sentencing for driving while intoxicated. The installation of this device directly determines how long a person will have their driver's license suspended depending upon their blood alcohol level and how many convictions they already have on their driving record. As previously mentioned, the ignition interlock must be installed for every driving while intoxicated conviction; however, for certain convictions.
Contact Our Defense Lawyers in South Jersey Discuss Mitigating Your Potential License Suspension for DWI
A specifically educated DWI attorney with years of background handling DWI offenses in New Jersey, specifically an attorney that has litigated and successfully handled many DUI cases in the past is your best bet to keeping your license if you have been arrested for driving while intoxicated or under the influence of drugs. Our DWI defense attorneys at Bronzino Law Firm have helped many people avoid the license suspension that often comes with convictions on DUI charges in municipal courts throughout Monmouth and Ocean County. The best thing you can do to protect your license is to hire an attorney that knows how to increase the level of reasonable doubt that the prosecutor has in their case, thus providing more protection for your license when defending you before a judge in court. Let us assist with your DWI matter in Beach Haven, Sea Bright, Manasquan, Point Pleasant, Hazlet, Lavallette, Belmar, Barnegat, Bay Head, and other communities on the Jersey Shore. Call us at (732) 812-3102 to schedule a consultation, or fill out our online contact form to get back to you.