All You Need to Know to Write a Valid Will in New Jersey
Our Estate Planning Team of Lawyers Will Get Your Last Will and Testament Papers Ready to Avoid Any Later Legal Issues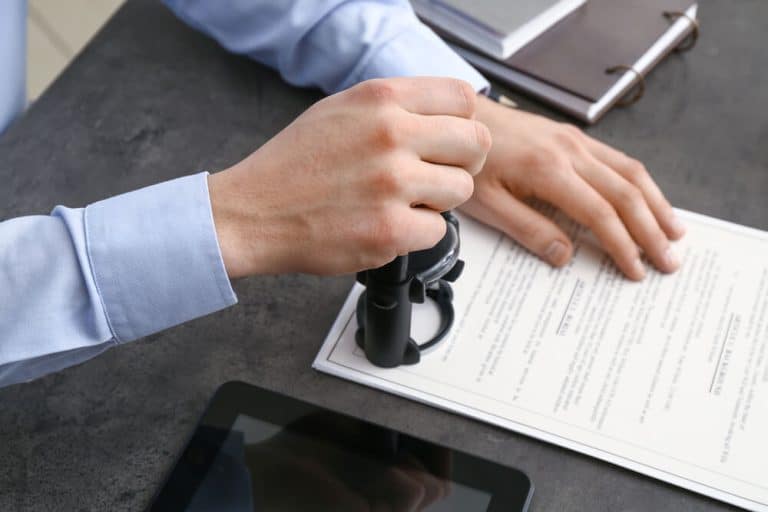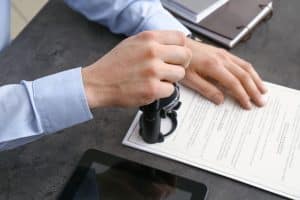 Many of us do not wish to spend much time thinking about our death, but failing to put your legal and financial affairs in order and prepare for how your assets will be divided at the time of your passing can create a great inconvenience and stress for your surviving loved ones. Having a will also ensures that your estate will be divided according to your wishes.
But before you break out a notebook, compose your last will and testament, and throw it in a desk drawer, it is critical that you understand the requirements of forming a valid will in New Jersey.
Requirements to Create a Valid Will in New Jersey
In order to create a valid and enforceable will in New Jersey, you must be 18 years of age and of "sound mind." An individual is considered to be of sound mind if they understand what a will is. the purpose of executing a will, what property they have, where the property is located, and who their intended beneficiaries are.
Lacking legal competency to execute a will is a common reason why some wills are contested after an individual's death. If there were signs that the person had dementia or some kind of cognitive disability, a challenger of the will may argue that the will is not valid.
Handwritten Wills: Allowed but not Recommended in New Jersey
New Jersey is one of the few states that allows and will enforce handwritten wills, so long as they meet other requirements. However, a will cannot be oral. Handwritten wills are also known as holographic wills and these wills are valid so long as the decedent was legally competent to create a will at the time they wrote it and signed the will.
A handwritten will does not need to be witnessed by another person or signed by any witnesses; however, a witness is later required to confirm that the document is written in the decedent's handwriting.
While a handwritten will may seem simple to create, there are several disadvantages to this method. Handwritten wills are more easily challengeable in court and are more likely to lead to disputes. As a result, they may increase the risk of family strife, make the process much longer, and lead to your estate not being divided according to your wishes.
Typed Wills and the Role of the Witnesses
Typed wills or those created with a lawyer require the signature of two other people who witnessed the decedent signing the will or witnesses the descendant acknowledging that they approve of the will. If you work with an estate planning lawyer to create and execute your will, they will ensure that these requirements are met.
Self Proving Your Will by Notarizing It
You are not required to have a will notarized in New Jersey, but doing so will make the will "self-proving." During the probate process, a will that is "self-proving" will not require additional authentication, whereas if the will is not notarized, witnesses must prove the authenticity of the will.
Registering Your Will Makes Easier for Descendants to Locate It
You are also not required to register your will; however, for a small fee of $10, you can submit your will to the New Jersey Will Registry to make it easier for your loved ones to locate your will when you pass. To protect your privacy, only "interested persons" including your children, spouse, other potential heirs, creditors, fiduciaries, or anyone else who may have a property interest or claim against your estate, may request the will.
Advantages of Working with a New Jersey Estate Planning Lawyer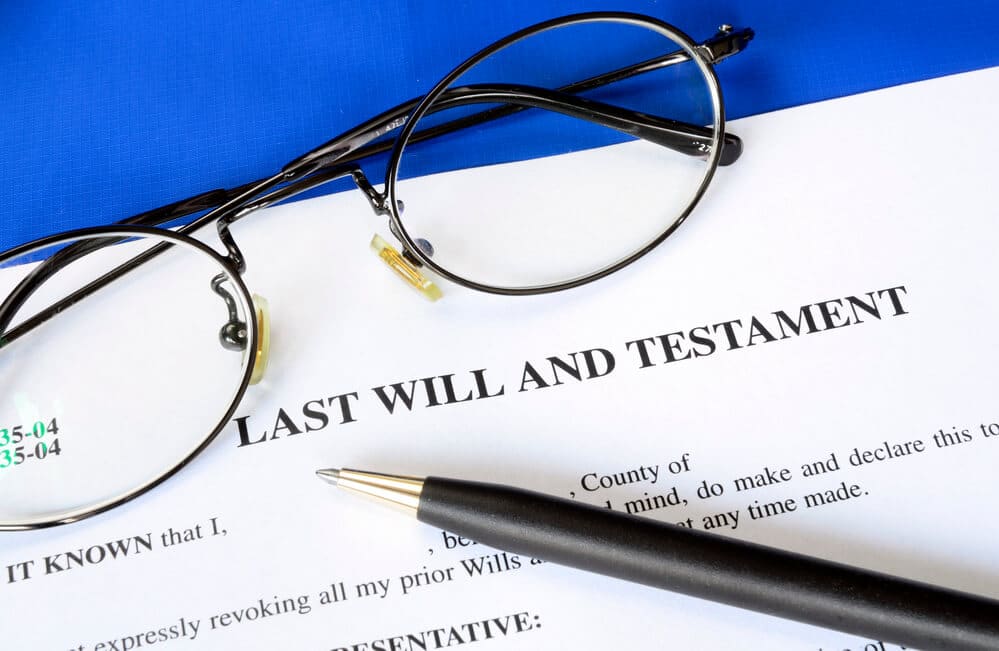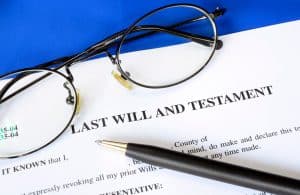 There are numerous advantages to working with a New Jersey estate planning lawyer to create and execute your will. First, during the planning process, your lawyer will help you to consider how to devise all of your assets in a way that best serves your loved ones, considers tax implications, and carries out your vision for your legacy.
Working with an experienced estate planning lawyer also ensures that your will is valid and properly executed. If a will is not found to be valid, your estate will be divided according to default laws provided by New Jersey law. These default rules may be very different from what you intended and may even be very different from what your loved ones know you intended; however, if you do not have a valid will, then those default rules will control how your estate is administered.
A lawyer will also help you to ensure that your will is properly worded so that wishes are carried out just as you intend for them to be.
Contact our Probate Lawyers to Ensure Your Will is Valid in Toms River, NJ
If you have recently had a loved one pass or are an executor of a will, and you need assistance with handling the administration of the estate, or if you believe that there is a legal problem with the will of a loved one or the way their estate is being administered, contact our team of experienced and knowledgeable New Jersey estate planning lawyers at The Bronzino Law Firm today for a free consultation.
Our team includes lawyers who are exceptionally knowledgeable in the area of estate planning, and we can help you address the individual aspects and goals of creating a will that best suits your needs. Contact (732) 812-3102 to speak to a wills and estates lawyer regarding your future plans or schedule an appointment to sit down with us at our local offices in Brick and Sea Girt, NJ.
We assist clients with estate plans and related cases like real estate transactions after a loved one's passing throughout Ocean and Monmouth County. If you're in need of legal guidance and assistance with drafting, changing, challenging, or enforcing a will in Lacey, Point Pleasant, Seaside Heights, Colts Neck, Rumson, Mantoloking, Bay Head, or Barnegat Light, we encourage you to call today.