Attorneys Handling Marital Torts in Ocean and Monmouth, NJ
Marital tort claims, some of the different types of wrongs for which marital torts are filed, and legal responses to those actions.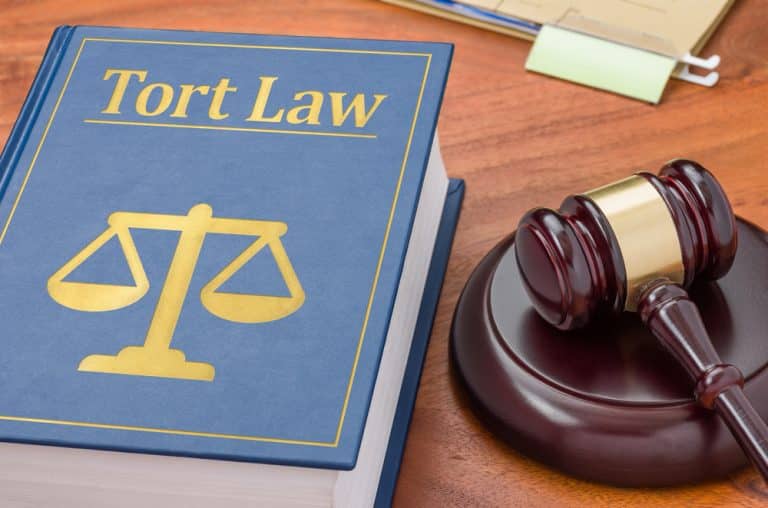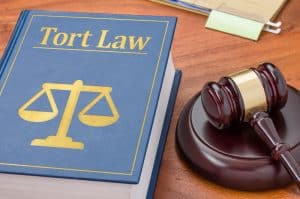 A marital tort is a civil action one spouse takes toward the other spouse or towards a third party that has interfered in the marriage. A marital tort is filed in response to the other person's intentional or negligent behavior, according to the Cornell Law School's Legal Information Institute. In a marriage, this type of behavior could include physical or emotional abuse.
Often, a marital tort is filed alongside a divorce. For example, a spouse may file a marital tort against his or her partner because of repeated emotional abuse he received. When a tort is filed as part of a divorce procedure, it is generally woven into the primary cause of the divorce that the judge will consider when determining asset distribution and other separation of property and parental duties. Often, a marital tort will be used by a spouse to gain some advantage in the divorce proceeding. However, this is not to say that they are always flippant or exaggerated ways for a spouse to financially bury another. The claims of physical and emotional abuse for which marital torts are filed are quite serious.
What are the different types of marital torts?
Some examples of marital torts include marital rape, assault and battery, repeated emotional stress, use of excessive force, false imprisonment, defamation, wiretapping, and Battered Women's Syndrome. Additionally, some marital torts are filed during a divorce proceeding because one spouse claims that the other is hiding assets resulting in a fraudulent conveyance of marital assets. Other marital torts that often enter civil court during the process of divorce are claims that one divorcing spouse is invading the other's privacy or that a parent is not abiding by temporary or long-term child custody arrangements.
The above is not an exhaustive list but speaks to some of the most common torts. It is important to note that many of the above examples are subject to domestic violence charges in the state of New Jersey. When they are brought to civil court in the case of a marital tort, however, they usually impact how assets are divided between divorcing spouses.
On Assault and Battery as an Initiator of  Physical Injury Tort
Assault is the approach of a person with the intent to do harm, and the battery is the actual physical act of doing that harm. When violent assault and battery is an act of domestic violence, divorce may follow. An injured spouse can sue their partner for a tort of physical injury.  If the injuries were serious, the civil tort could result in a substantial amount of money being awarded to the victim as part of the divorce agreement.
On Wiretapping
It is illegal for someone to tape a conversation in which they are not participating, even if that conversation is happening in one's own home. A spouse who is, for example, trying to catch their partner cheating and secretly records a conversation can be slapped with a marital tort for wiretapping.
On Battered Woman's Syndrome
Battered Woman's Syndrome was first named in 1984 during the New Jersey Supreme Court case of State v. Kelly, 97 N.J. 178. A battered woman is someone who has been repeatedly physically or emotionally abused by her partner, so she'll do what they want, creating long-standing psychological damage. To prove Battered Woman's Syndrome, it was determined that the woman must have the support of a psychological medical expert, affirming that her experience caused long-term psychological harm.
Ten years later, in 1994, the New Jersey Superior Court: Law Division developed a four-part system for determining whether the cause of action for Battered Woman Syndrome can be proven. These four points are
Engagement in a marriage or intimate relationship that approaches marriage in its proximity
Continuous physically and/or psychologically harmful action caused by the defendant to their partner
Longstanding harm caused by the continuous action during the relationship
Inability to rectify the situation in the past or present, rendering the plaintiff in need of legal support
Malicious Use of Process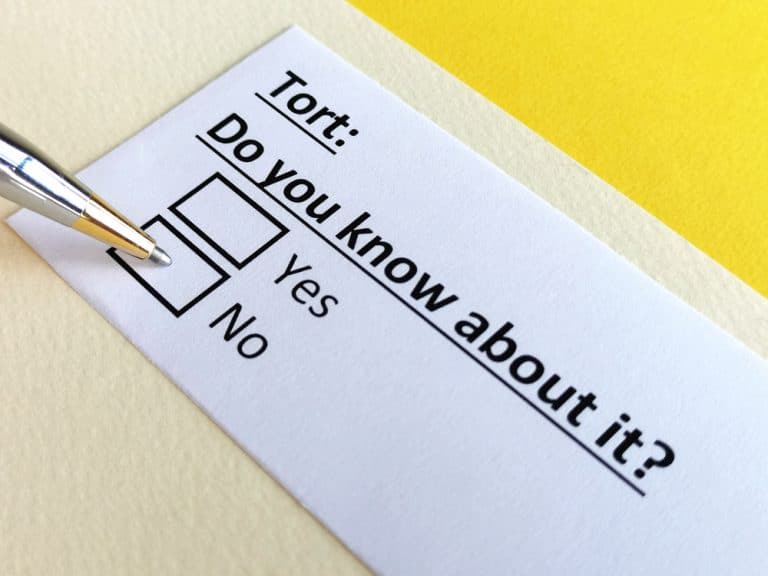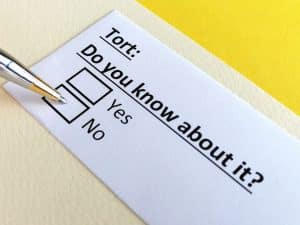 While there are very serious reasons for which a marital tort can be filed during a divorce, often, one spouse goes overboard in filing marital torts against their ex in order to get a leg up in the separation of assets. In order to curtail this, the partner can legally claim Malicious Use/Abuse of Process. This may or may not pan out to result in the wiping of some filed torts, but it could slow the partner in the question of brazenly filing torts down.
If you are undergoing a divorce and marital torts are involved, it is important to have skilled legal representation.
Contact our Divorce Attorney for a free consultation at our Brick Office
If you are considering filing or have filed a marital tort, or if you are defending yourself from one, we can help. At Bronzino Law Firm, we fight tooth and nail for clients in Lakewood, Toms River, Manchester, Red Bank, Stafford Township, Lacey Township, and other Shore towns.
Call Bronzino Law Firm today at (732) 812-3102 for a free consultation to explore your possibilities. We will work towards protecting you and helping you.