Prenuptial Agreement Attorneys Brick, NJ
Serving Clients across Ocean and Monmouth County towns including Neptune, Asbury Park, Toms River, Wall, Sea Girt, and all of Central New Jersey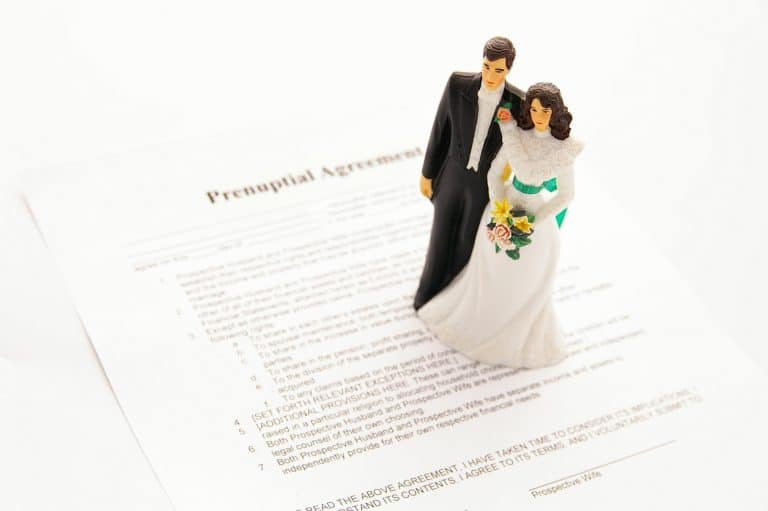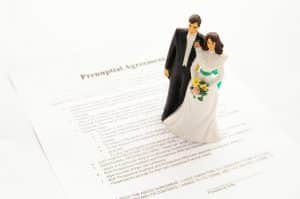 Prenuptial agreements are a form of marital agreement that couples enter into before marriage. Many spouses find comfort in the knowledge that they have already taken the time to agree to certain terms during their marriage or in the event of a divorce. Unfortunately, prenuptial has an unearned reputation as being an admission that marriages will fail, when they are anything but. For devoted and loving couples, a marital agreement can serve to deepen your relationship and bond as life partners.
The prenuptial agreement attorneys of The Bronzino Law Firm are proud to serve clients across local Monmouth County and Ocean County areas such as Manasquan, Point Pleasant, Jackson, Brielle, Brick, Spring Lake, Asbury Park, Wall, and all of Central New Jersey. Attorney Peter J. Bronzino believes in resolving legal matters amicably without litigation when possible and has extensive experience serving clients who wish to execute, modify, or enforce prenuptial agreements. Our law firm is focused on offering family law solutions to families who want to retain a working relationship with their attorney throughout the legal process without being passed from a partner, to associate, and so on.
To speak with our experienced prenuptial attorneys in a free and confidential consultation, please call our Brick or Sea Girt offices today by dialing (732) 812-3102.
Point Pleasant Prenuptial Lawyers
Prenuptial agreements can vary dramatically dependent on the needs and desires of the couple involved. It may be possible to write prenuptial or other marital agreements which are straightforward and limited in scope, or complex and all-encompassing. However, our Point Pleasant Prenuptial lawyers understand that couples who attempt to write their own marital agreements may unintentionally do so unfairly or even unlawfully.
Amongst the many issues of prenuptial agreements, yours may include terms for the division of marital assets as well as alimony and spousal support. Many couples also include terms regarding life insurance benefactors, the financial rights of each spouse during a marriage, and more. It is important to understand that prenuptial agreements may not include terms concerning child support or child custody in the event of a divorce pursuant to New Jersey statutes.
Contesting Prenuptial Agreements in Ocean, NJ
The primary reason to work with an Ocean County prenuptial agreement lawyer is to ensure that your agreement is enforceable. New Jersey regulations are very strict when it comes to the circumstances surrounding the signing of a prenuptial agreement, and failure to adhere to these standards may cause your agreement to be thrown out entirely. All of the following must be true for a marital agreement to be legal in our state:
Both parties have the right to work with independent legal counsel. If one or both parties would like to waive this right, that decision must be in writing as part of the prenuptial
Prenuptial agreements must be in writing and signed to be considered valid
Terms of the agreement must be considered conscionable, which is to say that they may not be fundamentally unfair or overwhelmingly one sided
Both parties must sign the prenuptial agreement of their own free will, with a full awareness of their actions, and with the necessary mental fitness to sign a legal document
Risks of Do it Yourself Marital Agreements in Monmouth County
Marital agreements including prenuptials are only as good as their ability to be enforced. As our Monmouth County family law attorneys discussed in the previous section, there is a great chance that non-legal professionals would draft a prenuptial that would eventually be determined to be unlawful as per New Jersey statutes.
At the end of the day, the risk of drafting a prenuptial agreement that is worthless simply is not a smart investment. Writing a marital agreement of any kind without the help of a qualified attorney risks your financial situation, your family's future, and much more. In fact, working with an attorney is a legal requirement when signing a prenuptial agreement in most cases.
Questions about Prenuptial Agreements? Contact our Family Law Attorneys with Offices in Sea Girt and Brick, NJ
At The Bronzino Law Firm, we view prenuptial agreements as building blocks for happy and healthy marriages. We help our clients draft, enforce, modify, or contest marital agreements across Ocean and Monmouth County communities including Manasquan, Spring Lake, Neptune, Toms River, Brick, Asbury Park, Sea Girt, Brick, and across Central New Jersey. We believe in keeping our clients as informed and involved as possible throughout the legal process. We have built a reputation through referrals and glowing client testimonials by offering high level, highly dynamic legal solutions for our clients and their families.
For help with your prenuptial or other marital agreement needs, please contact us online or through our Brick, NJ or Sea Girt, NJ offices today by calling (732) 812-3102 for a free and confidential consultation.