Vocational Evaluation in the Divorce Process in New Jersey
Divorce Lawyers Advise on the Various Benefits of Vocational Expert Analysis During Divorce in Ocean and Monmouth County, NJ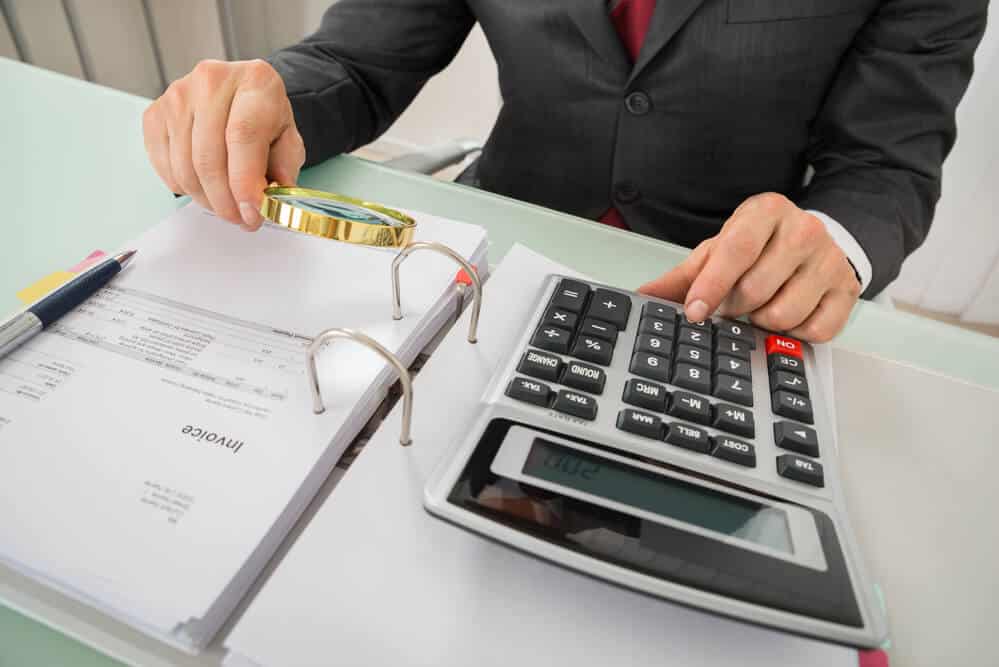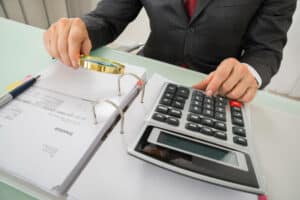 We want to consider that if we were to divorce, the separation would be a calm, fair, and mature unpairing, as you will.  Decisions would be made in a democratic and equitable manner, taking as little time and effort as possible to move on and finalize the separation.  Unfortunately, this is frequently not the case.  A divorce is an emotionally jarring experience, and it is hard not to have hurt feelings.  Alimony and child support aren't seen as much as a way to support the family as they are a way to get back at the other partner.  While one side insists they receive more economic support, the other cries poor and says they can't afford it.  This is when a vocational expert can help shed some light on the feasibility of alimony and child support.
When going through a divorce, vocational experts can be a valuable resource in providing the court with important employment, income, and earnings information. This can be especially helpful if you suspect that your partner is capable of earning more money. It's important to remember that support payments are typically based on the income of both spouses, so having accurate information about both parties' salaries is crucial.
If you have questions about retaining a vocational expert for your divorce case, contact the experienced divorce attorneys at the Bronzino Law Firm. We proudly serve clients in Toms River, Middletown, Freehold, Red Bank, Sea Bright, Wall, and other towns in Monmouth and Ocean County. To get in contact with our Sea Girt or Brick offices, fill out our online form or call (732) 812-3102 for a free consultation with one of our divorce lawyers.
What Value Does a Vocational Expert Add to a Divorce Case?
A vocational expert presents a clear, objective picture of the earning potential of the person being studied.  A vocational expert's information helps the judge better make decisions regarding alimony and child support.  The judge is not obligated to follow the suggestions made by the vocational expert, but most judges acknowledge the information as necessary in the decision-making process.
What Is the Main Role of a Vocational Expert In the Realm of Divorce Law?
A vocational expert calculates a person's earning potential by analyzing their work history, skills, vocational capacity, and formal education against the market trends in their field to determine a possible income range likely for that person.
A vocational divorce expert informs the court about the earning potential of the person in question.  For example, Mrs. Dowdy claims she can only work part-time because she lacks education and skills in her field and needs $4,000 in spousal support.  Mr. Dowdy says he doesn't make enough to support that figure and hires a vocational expert who concludes that Mrs. Dowdy is under-employed and perfectly capable of earning full-time wages.
Factors Considered In a Vocational Evaluation in a Divorce Case
A vocational expert considers factors such as work history, acquired skills, age, education, mental and physical health, competencies, and vocational interests to create a list of potential jobs for the evaluated person.  Then an analysis is done of the job possibilities and suggested salaries in combination with the person's unique characteristics to determine their earning potential.
Advantages of Evaluating Earning Potential with a Vocational Expert
Vocational experts can assess present and future earning capacity.  This information can be helpful when a judge is considering alimony and child support payments.  The spouse making the payments mostly would like to keep them as low as possible by claiming they earn less or can't find work at all.
Contrarily, a spouse may claim their ex can earn much more than they are now.  If a father gave up his career to stay home and care for the children, re-entering the workforce can be challenging.  A vocational evaluation will indicate their skills versus what is available in the job market.  They may suggest that the father receive training or further their education to find a higher-paying job in today's competitive market.
The details of earning potential and alimony payment can be complicated.  Each case is different.  Perhaps a spouse has specific training for certain skills but prefers to refrain from using them while working, where they earn less and can avoid higher contributions to alimony and child support.  A vocational expert can apply tests to help provide an accurate picture of a reasonable earnings plan.
Vocational evaluations help the judge to establish reasonable terms during the divorce.  If either side disagrees with the vocational expert, they will be required to provide the evidence necessary to oppose the evaluations given.  Sometimes a judge will appoint a vocational expert to aid in creating a fair amount of alimony and child support.  It affords the judge a clear, objective professional opinion.
Vocational experts can guide career changes and document any changes in income.  A vocational expert can provide a projection of future earnings and offer payment adjustments based on those changes.  They can also be a resource for a spouse looking for employment or wanting to change careers.
How Does Vocational Evaluation Information Affect Child Support Calculations?
If your ex claims to earn less than their true potential, a vocational expert can provide an unbiased evaluation of your ex's potential earning power.  Maybe your ex is purposefully under-employed to reduce alimony or child support payments. For example, your ex managed hedge funds while you were married, earning six figures, and now has decided to become a dog walker due to stress.  A vocational expert's findings on your ex's earning potential would lead the judge to assess support reflected by the evaluator's information. A vocational expert can help demonstrate your earning potential to a spouse who insists you make much more than you do to inflate your payments.
Is it Possible to Challenge a Vocational Evaluation?
Yes, it can.  If one side disagrees with the vocational evaluation and can produce adequate evidence that disputes the evaluation results, the judge can use that information to decide.
Contact a Point Pleasant Divorce Lawyer for Advice Regarding Vocational Evaluations in Your Divorce Process
The attorneys at the Bronzino Law Firm know the difficulties you face during your divorce.  Hundreds of decisions must be made, and it can seem as though you have the world on your shoulders.  The three most-contested issues in a divorce are child visitation, child support, and alimony.  With years of experience, our legal team can provide the necessary information to make some decisions less contentious.
Our seasoned divorce attorneys use every possible resource to achieve a fair divorce settlement that will be based on professional observations and calculations. If you have questions about whether a vocational expert analysis may offer value to your case while we are handling your divorce, our attorneys are prepared to assist you. Our goal is to level the playing field and ensure you receive fair treatment in Little Egg Harbor, Mantoloking, Jackson, Tinton Falls, Freehold, Lacey, Lakewood, Brick, Colts Neck, Red Bank, Asbury Park, and across Monmouth and Ocean County.
To schedule a confidential free consultation, call our offices at (732) 812-3104 or contact us online.