What Occurs in a FIRE Divorce in New Jersey
Family Lawyers Counseling Clients on Financial Independence Retire Early Divorce Issues in Spring Lake, Colts Neck, Rumson, and Sea Bright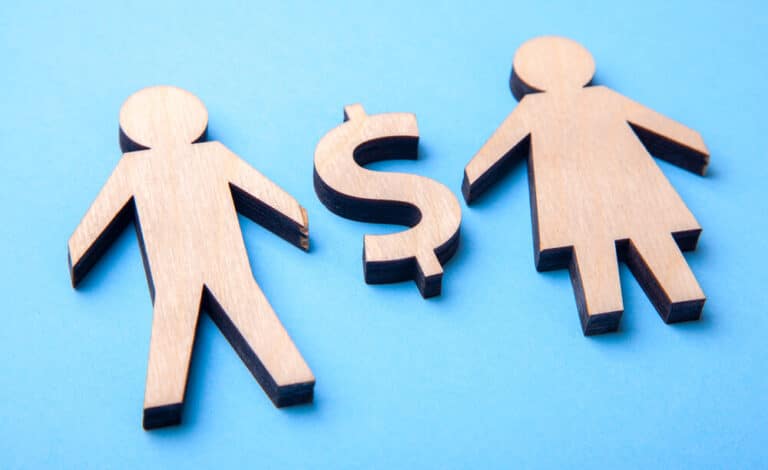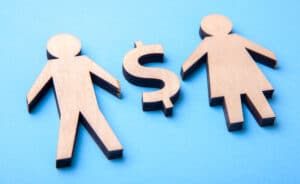 These days, more and more couples are taking strong financial steps early in their marriages and professional careers to set themselves up for financial independence. These couples often have lofty goals of retiring early and traveling the world, benefitting from lucrative investments and long-term passive income established early, as well as mastering money-saving techniques and sometimes even living on a shoestring budget despite higher earnings. These "FIRE" couples, or couples who want "Financial Independence to Retire Early," have a lot going for them in many facets of a capital economy. Financial partnership and compatibility doesn't always translate to intimate partnership success. And, like many other couples, some FIRE couples decide to divorce.
If you are in a FIRE marriage but are considering to divorce without risking your financial independence, you may have doubts regarding how to handle your economic future. Do not hesitate to contact our skilled attorneys to get all the answers you need. We have served clients in Manchester, Lacey, Wall, Manasquan, Red Bank, Little Silver, and other towns across Ocean and Monmouth Counties. Contact our Brick or Sea Girt offices at (732) 812-3102 or complete our online contact form to protect your financial resources rights and get your divorce finalized. We provide consultations free of charge.
Distinctive Characteristics of a FIRE Couple
FIRE couples are go-getters. They use their financial wherewithal to set up passive sources of income and investment strategies as well as harness tech and social media to ensure that they make bank, and soon. They save, save, save. The guiding goal of these couples is early retirement, so they can travel, explore passion projects, or just kick back.
Common Financial Issues FIRE Couples Face in Divorce
One of the most common financial issues that FIRE couples face when they decide to divorce is that the standard cost of living that New Jersey law takes into consideration for alimony purposes does not match the reduced amount that the couple lived off of before the divorce. This can result in higher spousal support requirements for the higher-earning spouse and a higher proportion of their savings being distributed as marital assets.
How Do FIRE Divorcing Couples Deal with the Following Issues?
Property Division
FIRE couples often have multiple revenue streams, which can result in a complex process of determining which assets are marital assets and how to equitably divide them in a divorce. According to New Jersey law, all income, including assets such as investments and rental properties, and retirement plans, are considered marital property, subject to equitable distribution. New Jersey's process of equitable distribution does not mean that marital property will be split down the middle. Instead, a judge takes into consideration such factors as who was the primary income generator, whether one spouse forewent income or career to be a householder or at-home parent, and even the physical health of each partner. With proper mediation and legal support, each spouse can walk away from a New Jersey divorce with enough of their marital assets, as well as personal assets, to continue towards early retirement.
Spousal Support
Spousal support is one of the tricky aspects of a FIRE couple's divorce because the standards for comfortable living that a couple's shared income suggests they have lived may, in fact, be far above the way they've been living in order to save for financial independence and early retirement. A judge may require the higher-earning spouse to pay alimony respective to the status quo of their shared income, despite the fact that they have lived on far less as a couple, let alone on their own. When it comes to such issues, it is imperative to have a family law attorney fighting for your financial rights and well-being by supporting you in building a strong argument for or against lofty spousal support.
Child Support
Child support requirements are mandated by the court and cannot be argued. A custodial parent who requests supplemental child support, however, especially when the paying parent does not deem the expenses necessary, does not necessarily have the final say. Your family law attorney will help you to navigate child support requirements to ensure that your child has everything that they need for a safe and healthy experience.
Speak to a Seasoned Divorce Lawyer to Effectively Go Through a FIRE Divorce in New Jersey
Because of the many nuances to the FIRE philosophy that couples live by, which translate into approaches to an amicable FIRE divorce, an experienced and skilled family law attorney is an essential component to this type of situation. We at Bronzino Law Firm, LLC help countless divorcees who are taking control of their financial future to handle their divorce so that they can swiftly move forward, complete with the resources they deserve and their financial dreams intact. A dedicated divorce attorney at our firm will honor your financial, professional, and personal choices and help you navigate the New Jersey family law system to continue on your path to financial independence and early retirement as a single individual in Holmdel, Toms River, Brick, Bay Head, Point Pleasant, Ship Bottom, Berkeley, and neighboring communities.  Contact us at (732) 812-3102 to schedule a free introductory consultation today.