What Happens to Your Stocks and Bonds when You Divorce in NJ?
Stocks, options, bonds, and financial investments can add a layer of complexity to the property division process in your divorce.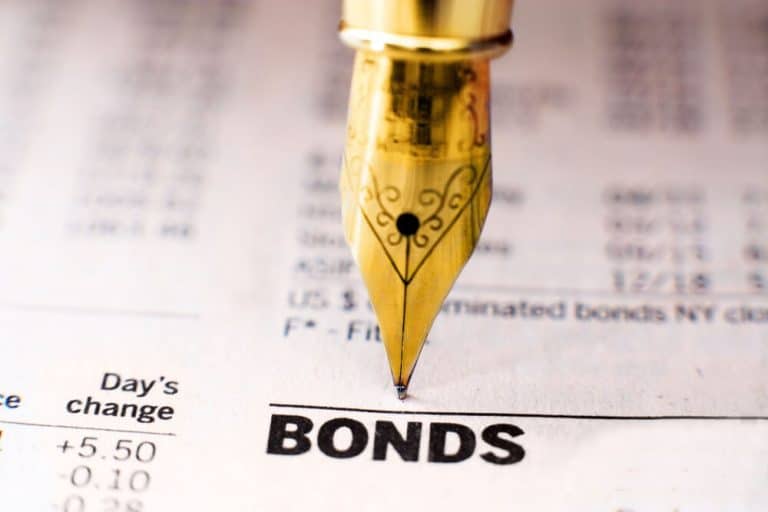 New Jersey is an equitable distribution state. This means that all assets obtained by a couple during the marriage are subject to being divided between spouses in an equitable manner, according to a number of factors determining what is fair. All assets obtained by a couple during the marriage include stocks, bonds, and even stock options, if the spouse has chosen to receive them, depending on when they are awarded and vested. However, reaching the appropriate determination for how one's stock portfolio and related assets are divided in a New Jersey divorce can be an intricate process.
The Intricacies of Equitable Distribution of Stocks, Bonds, and Stock Options
In an equitable distribution state such as New Jersey, assets are divided between spouses if they were acquired during the marriage, called marital property. Separate property is that which the spouses obtained before the marriage, or certain assets such as inheritances that were awarded to one of the individuals, assuming they were not used to invest in a marital project.
Stocks and bonds can be subject to equitable distribution if they were bought during the marriage. Stock options offered by a spouse's company, too, can fall subject to equitable distribution if received or vested during the marriage. However, some company stocks are restricted, and cannot be transferred to a spouse. In such a case, the company shares' value could be offered to the spouse in the form of some other marital assets, creating an equitable division that honors the company restrictions.
What if the Assets Value Increases or Decreases Over Time?
In the case of assets that may increase or diminish in value, your divorce lawyers, mediator, panel, or the court in the case of litigation will consider the value of the asset at the time of separation, as well as any change to the value since the date of official separation. The most recent value is likely to be taken into consideration as the asset value determining equitable distribution; however, many financial investments can increase or decrease in value over time.
Associated Risks for Both Spouses when Dividing Investment Assets
As is the risk with any variable asset, stocks, bonds, and stock options will be valued and divided at a fixed worth. This will inevitably not capture its final value, unless the investments are sold at the time of divorce. As such, there is a risk that the valuation of the variable asset, and its in-kind asset distribution to the other spouse unless equally distributed, runs the risk of not being a fair split.
Options for Distribution of Stock Portfolios in New Jersey Divorces
There are multiple manners of equitably distributing stock portfolios. The stocks can be divided, the value liquidated, or the portfolio can remain with one spouse while the value is offset by other marital assets awarded to the other spouse. In some cases, a spouse is required to pay child support to their ex-spouse or other dependent using retirement benefits or their stock portfolio, according to what is called a Qualified Domestic Relations Order.
Importance of the Discovery Process for Stock Asset Allocation
When it comes to determining what separate and marital assets each spouse holds in the marriage, it is essential that a qualified divorce lawyer take advantage of the discovery process of a divorce. During this process, each spouse is required to provide financial information including tax returns showing annual income, retirement benefits, investments and investment properties, and all assets that could be considered marital assets subject to equitable distribution. Because there is a potential that a spouse will hide marital assets, the discovery process and even use of such investigative resources as forensic accountants are critical to ensuring that all assets are accounted for and that you will receive your fair share in a divorce.
Consult a Knowledgeable Asset Division Lawyer to Discuss Your Stocks, Bonds, and Stock Options in New Jersey
The skill and attention of an experienced property division lawyer is an invaluable asset in a divorce. There are multiple reasons for this, yet where variable assets are concerned, a divorce lawyer with knowledge and familiarity handling financial investments in the distribution process will ensure that no stone is left unturned in your case. At The Bronzino Law Firm, our unique insights and creative solutions when approaching your stocks, bonds, restricted and unrestricted stock options can be of significant help when you need to protect and preserve your assets in the process of divorce. Our divorce and family law team has represented divorcees with extensive stock portfolios and similar complex financial issues in Red Bank, Sea Bright, Monmouth Beach, Tinton Falls, Rumson, Wall, Long Branch, Freehold, and elsewhere in Ocean and Monmouth County.
Contact us at (732) 812-3102 or complete our contact form to schedule a free consultation. Let us help you assess your options and prepare for a successful financial future during and after divorce in New Jersey.