Strategize for Stress-Free Co-Parenting During the NJ Holiday Season
Practical Steps for Divorced Couples Navigating Holiday Co-Parenting in Red Bank, Manchester, Lacey, Toms River, and Berkeley Township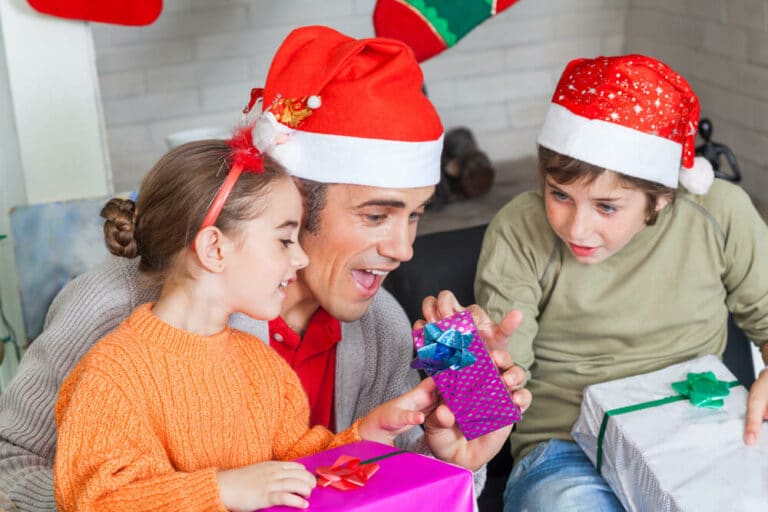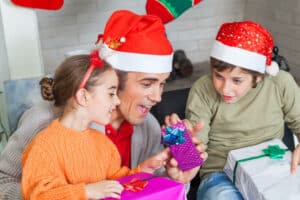 Holidays are not always full of cheer for some, especially for separated or divorced families. Often spouses divorce due to communication failure and insurmountable differences. The holidays can amplify those differences and communication gaps when sharing celebration time with children. The newly divorced couple may each want to have the children during the family's traditional dinner and gift-giving time. Each may want to give their children the best holiday experience but not know how to do that with two households rather than one. The adjustment may be difficult when creating new traditions. However, for the newly divorced, a few recommendations are to consider the children first, communicate, plan, and cooperate. If you cannot agree, get outside help from an experienced custody lawyer who can facilitate a mutually agreeable solution. You may also consider mediation to resolve disagreements about holiday parenting schedules.
We at Bronzino Law Firm are fully committed to assisting with the often challenging post-divorce parenting predicaments facing so many exes throughout Lakewood, Toms River, Point Pleasant, Belmar, Stafford, Beach Haven, and neighboring communities. To speak with one of our custody and family law attorneys, contact us at (732) 812-3102 to consult with a member of our team.
Prioritize the Children's Welfare
Though parents may have the best intentions to give their children an outstanding holiday experience, they may feel insecure about managing it under uncertain circumstances. They may need to learn how to coordinate the holidays between two households. If you are newly divorced, what may help is putting yourself in your children's shoes. They feel uncertain and overwhelmed, too. Maybe the first holiday stays simple, each parent having equal time with the children without traveling from family to family on both sides. Children need time to unwind and process, too. Keeping it simple and peaceful keeps their needs in focus. It probably works well for parents, too.
And if you are unsure what your children want, ask them. Children old enough to express their ideas and feelings may like to discuss their holiday wishes. They may have definite ideas of what they want to do. After all, the holidays are primarily for children. Some children want to spend time with their friends on their holiday break, so the parent nearest their friends may be their choice for the holidays. Others may want to spend equal time with each parent. More importantly, keep children informed of holiday plans and what to expect. Keeping them informed helps them adapt with more ease than unexpected changes in their usual holiday activities.
Healthy Communication Between Parents Can Make a Difference
You may not have communicated well with your spouse before the divorce. For everyone's sake, during the holidays, communication is critical. Talking to your kids is crucial, but conveying your plans, gifts, and travel plans to your ex before the holidays is especially essential to keeping the peace and avoiding tension and disorder. Whether you feel comfortable talking to your ex or not, planning saves time and grief. For example, you can map out the holidays for the year on a parenting app, so each parent can block out calendar days for plans and post family photos or events to keep both households apprised of plans well in advance.
Whether by email, parenting app, or telephone, discussing gifts and logistics avoids duplication, disappointment, and competition. Consider splitting the special holiday events, like photos with Santa or sleigh rides in the town center to prevent boredom or the parent race to be the first to do an activity. And divide the big gifts or share them. Coordinate which gifts come from Santa, making the other parent aware of what your child asked Santa to bring. Work out the timing of events considering nap times, teen social events, and further details that can turn the holidays sour unless worked out beforehand.
Flexibility Benefits All Parties Involved
While many divorced families split the winter break, one parent having the children up to and for Christmas Eve and the other from Christmas Day to New Year's Eve or day, flexibility is nevertheless essential. Some parents live across the country from one another and must alternate holiday celebrations yearly. More often, however, the divorce decree spells out the holiday time for each parent. And yet, adults and kids get sick, or one parent must travel for their job or postpone holiday celebrations for lousy weather delays. Regarding the children's well-being, parents should accommodate each other's life circumstances. Parents can always make up time later or swap days when family comes to town for the holidays.
Don't Forget About Yourself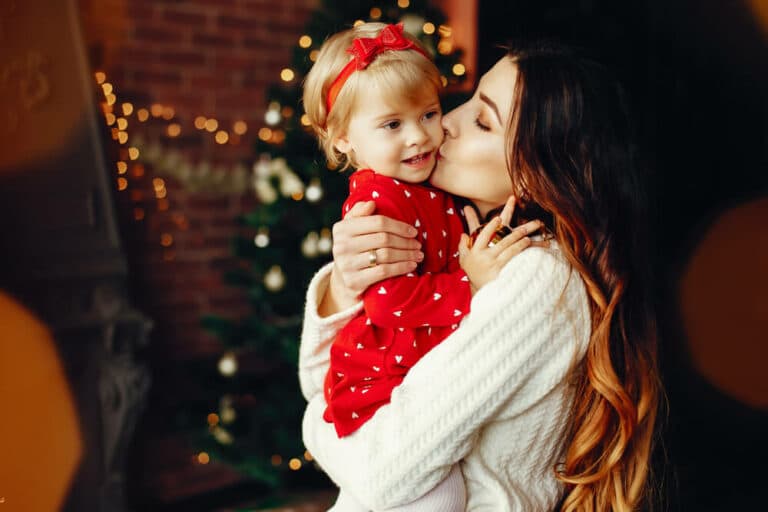 Good planning and communication help everyone but especially you. The holidays can be frantic about pleasing others without considering your needs. Indeed, you cannot pour from an empty cup. Spend time filling up with pleasant activities that lessen your stress and replenish you, exercising, reading, and resting. Children can sense when you are anxious and tense, not to mention the heightened risk of blow-ups with your ex in such a condition. Furthermore, when you cannot work out holiday plans with your ex, get help. You may need counseling or mediation to settle disputes or express your needs. Sometimes a neutral third party can buffer tensions and be the voice of reason. And a counselor may help you deal with your painful emotions about the divorce and new partners entering the picture.
Manage Your Expectations with Legal Guidelines in Mind
No matter what you believe about your ex, remember that your children have a unique relationship with the other parent. Moreover, they have the right to equal time with both parents if that is in their best interests and feasible, according to New Jersey Code 9: 2-4. State public policy aims to give minor children frequent, continuous contact with each parent after divorce or separation. Both parents are responsible for raising their children regardless of custody arrangements.
True, a family law court may grant joint legal and physical custody or sole physical custody with visitation rights to one parent. But each parent must cooperate in making childrearing decisions, and the parent who does not cooperate with the other may not be the appropriate parent to have split or sole custody. Ultimately, the parents can work out custodial arrangements, including holiday time, or the court will make them. The court may craft a holiday schedule for the parties or order the standard schedule for each holiday and special day of the year.
An Attorney at Bronzino Law Firm can Help You Prepare an Agreement that Works for the Holiday Season
Though all concerned are better off when parents work out their differences to coordinate the holidays, that may not be possible, despite available resources. But before rushing off to court, consult with a family law attorney to discuss your obstacles. Our team of experienced lawyers can offer solid guidance for overcoming difficulties or represent you to negotiate a holiday schedule or modify your custody order in court. With a family law attorney at our Ocean and Monmouth County law firm, you can count on a knowledgeable professional to suggest ways to resolve holiday disputes to avoid going to court and encourage a more peaceful adaptation to new circumstances through legal agreements that leave little to chance.
To help you through the holidays with parenting time, visitation, and custody arrangements, call on family lawyer Peter J. Bronzino and our team at Bronzino Law Firm. We serve all Ocean and Monmouth County areas, including Middletown, Howell, Marlboro, Mantoloking, Eatontown, Long Branch, Colts Neck, and along the Jersey Shore. Contact us today at (732) 812-3102 to explore your options and create a comprehensive co-parenting agreement for the holidays.