Child Custody Violation Lawyers Wall, NJ
Serving Families across Monmouth and Ocean County towns including Point Pleasant, Neptune, Spring Lake, Wall, Toms River, Brick and more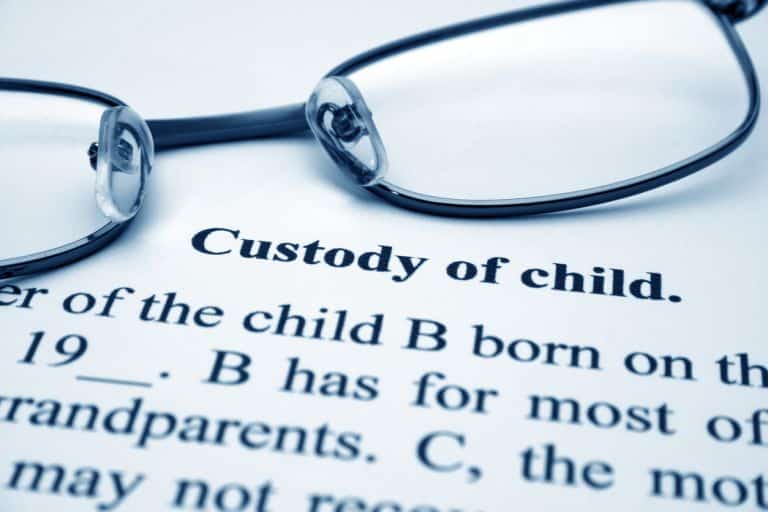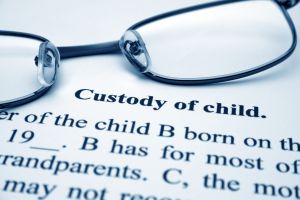 As with other legal contracts, a child custody agreement is only strong if it is able to be enforced. Unfortunately, some co-parents and guardians choose to violate the terms of their existing agreement willfully or unintentionally. Thankfully, there are many methods by which a parent or guardian can enforce their existing child custody agreement. For co-parents in New Jersey, the available options to enforce your child custody agreement can include modifying your child custody agreement, taking legal action against an offending co-parent, contacting law enforcement, and more.
At The Bronzino Law Firm, our legal team has extensive experience helping parents enforce existing agreements in local Monmouth and Ocean County towns such as Wall, Brick, Sea Girt, Point Pleasant, Brielle, Asbury Park, Toms River, and across all of Eastern New Jersey. We understand how frustrating it can be for parents who have taken the time and effort to draft a fair and reasonable child custody agreement to later have its terms violated or intentionally ignored. Our child custody legal advocates will pursue amicable resolutions when possible, but will not hesitate to aggressively litigate and protect the legal rights of our clients and their families when necessary.
Call our office today for a free and confidential consultation regarding what options are available after a co-parent or guardian has violated a child custody agreement.
Child Custody Agreement Violations in Ocean and Monmouth County
It may go without saying, but any action which is in direct violation of a valid child custody agreement will be considered unlawful in New Jersey. Frequently this includes issues with scheduling, parenting behaviors, and more. Your Monmouth County child custody enforcement attorney may be able to help clients when a co-parent does any of the following:
Makes a major decision without consulting a co-parent. An often-overlooked element is legal child custody, which gives the legal right to co-parents to be involved in decisions that will affect the life of a child including medical decisions, religious decisions, educational decisions, etc. Many co-parents opt for joint legal custody, which entitles each parent to equal decision making power
Fails to adhere to your parenting schedule. The most frequent violation of an existing child custody agreement is dropping off a child late, come to pick them up early, or any other action which does not stick to the schedule
Other forms of misconduct including putting a child in danger, parental alienation, substance abuse around children, domestic violence, and much more
Child Custody Violations and Enforcement Lawyer Asbury Park, NJ
Depending on the nature of your co-parents' custody infringement and your existing relationship, there are several options available to New Jersey co-parents. What is important to remember is that lashing out and attempting to "punish" your co-parent is not the best course of action. Fighting fire with fire will only weaken your legal position and make your battle more difficult. Your Asbury Park child custody violation lawyer may be able to help you take any of the following steps:
Speak directly with your co-parent – oftentimes, your co-parent does not understand how their actions are being perceived. Perhaps they do not understand that they are breaking the terms of your agreement or perhaps they do not understand how serious these actions are. It is still a great idea to work closely with an attorney at this point.
Modify your existing child custody agreement – there are situations where a child custody agreement may no longer be tenable or appropriate based on a change of circumstance. You and your co-parent can choose to modify your child custody agreement outside of court or through a court hearing.
Take formal legal action – if all else fails, co-parents have the option to file a motion for contempt. What this essentially means is that you are holding another individual responsible for failing to follow a court order. In this case, the court order in question is your child custody agreement.
Contact a Child Custody Enforcement Lawyer with Offices in Brick and Sea Girt Today
Child custody agreement violation lawyer Peter J. Bronzino has extensive experience serving parents across Monmouth County and Ocean County towns such as Point Pleasant, Wall, Toms River, Neptune, Spring Lake, Sea Girt, Manasquan, and across all of Eastern New Jersey. Our smaller firm size allows our legal team to provide high level legal service while charging competitive rates. Attorney Bronzino believes in keeping our divorce and family law clients both informed and involved throughout the legal process to successfully address the individual needs and concerns of our clients and their families.
To learn more about your legal options after a co-parent has breached your child custody agreement, please contact us online or through our Brick or Sea Girt, NJ offices today by calling (732) 812-3102 for a free and confidential consultation.