Considerations for Requesting Full Custody of Your Child in NJ
You Must Have Grounds to Petition the Court for Full Custody in Holmdel, Sea Girt, Brick, and Southern New Jersey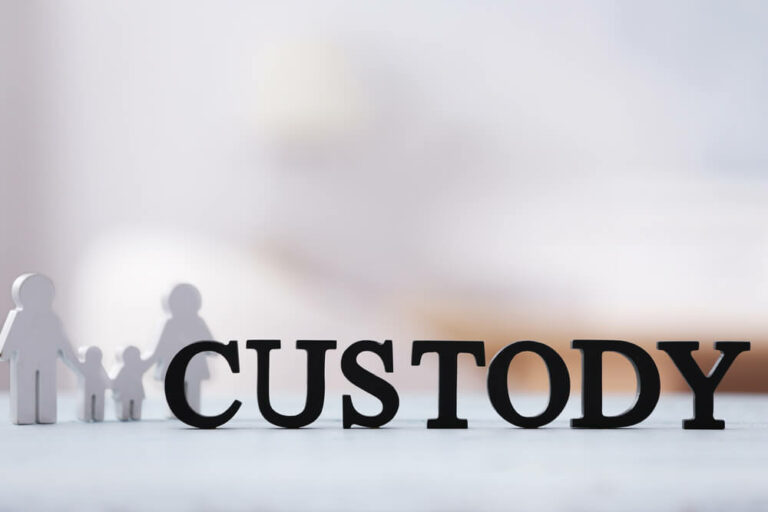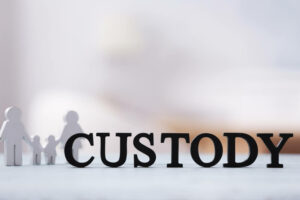 In the New Jersey Family Courts, granting joint custody of minor family members is the usual result of a custody agreement, but this is not always the case. The Courts prefer that the child shares time with both parents to maintain as much normalcy as possible.  Legal custody defines the decision-making process for the child, which is frequently shared.  Physical custody decides where the child lives, and visits with the other parent are negotiated in a family plan agreed upon by both parents.  Sole custody places all decision-making on one parent. Although visits by the non-custodial parent are not permanently eliminated, they are less frequent than when a joint custody agreement exists.  The judge makes custody decisions with a certain amount of scrutiny, focusing solely on the child's best interests.
Justifications For Seeking Full Custody
One of the principal reasons for seeking sole custody is that the child is in physical danger. Domestic violence in the home or toward the child and an imminent threat to the child are motives to grant sole custody.  Also, if a child expresses a desire to avoid spending time with one parent or seems anxious or fearful, it could indicate violence in that home.
If one parent is moving to an area several hours away, the court will look at why the change of residence is occurring and how the change will affect the child in terms of school, extra-curricular activities, and social life.  If the family plan (visitation schedule) will be radically changed or impractical and the parents have been unable to modify the visitation schedule.
Speaking of visitation schedules, if a parent is not following the agreed-upon parenting plan and does not communicate changes ahead of time, this provides a breeding ground of hurt feelings, anger, and insecurities for the child, who may feel they are no longer a priority in that parent's life.  A judge will want to hear acceptable reasons as to why visitation appointments have been consistently changed or missed altogether.
In the instance of the passing of a custodial parent, a modification is necessary.  The court can grant sole custody to the surviving parent; however, sometimes, other arrangements are made. There are times when due to the parent's work, they are unable to take on a full-time parenting position.  If the child has moved far from friends and family and has to change schools, sometimes a third party will serve as the custodial parent.  Frequently, the child chooses to stay with grandparents or close family friends with whom they have a more intimate relationship.
Red Flags To Identify Something Is Amiss With Your Ex
Parental alienation is a red flag often seen in particularly contentious divorces.  It occurs when one parent manipulates the child into believing the other parent is the wrong person.  Sharing details about whose fault the divorce was, financial issues, and pressuring the child to dislike the other parent are some characteristics of this behavior.  Children want to please their parents and become conflicted as the manipulation continues.  It could seriously affect the relationship if they are discouraged from seeing or speaking to the non-custodial parent.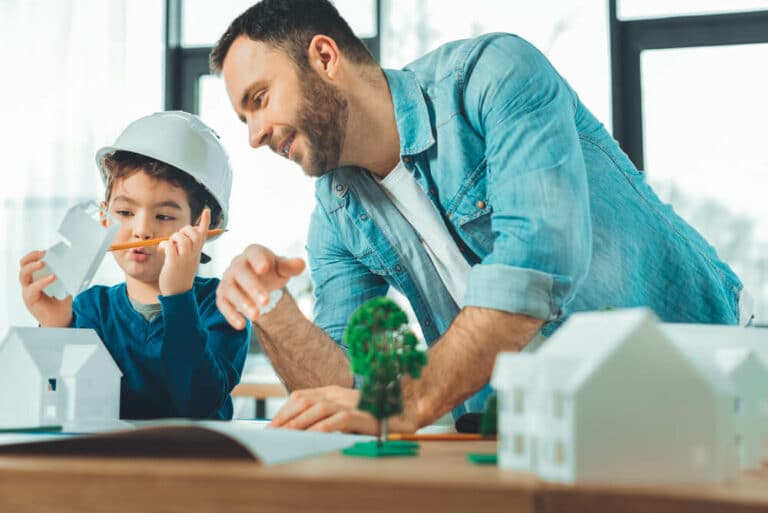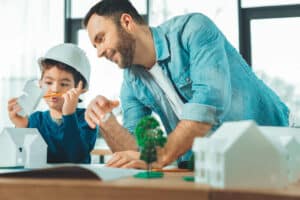 Another red flag is when your child visits with your ex but is left with grandparents or friends.  Visitations are scheduled to create a relationship and a bond between the parent and child.  If the non-custodial parent cancels visits or isn't present during them, it is a sign that something is wrong.
If your child is reticent about staying with your ex, you must investigate further.  There are benign reasons, such as a possible dislike for your ex's new mate or the neighborhood where your ex resides.  But severe anxiety sometimes manifests as physical illness (supposed stomach aches and headaches) or actual tears indicate a much deeper problem such as abuse or neglect by your ex, their partner, or their stepchildren.
The Two Paths to Getting Full Custody in New Jersey
The first way is by creating a consent order which is an agreement between you and your ex to change the existing custody arrangement. You can also seek full custody by filing a court motion to modify the existing custody arrangement due to a severe change in circumstances of one or both parents.
Factors the Court Takes into Account to Grant Full Custody
The courts use many factors to mitigate a decision of full legal and physical custody. A parent who abuses alcohol or illicit substances, neglects or abandons the children, or places them in situations where they are in danger can lose custody. Someone whose mental illness prevents them from properly caring for the child can be considered unsuitable for custody of the child. If you have been forced to file a restraining order against the other parent because of fear for your or your child's safety, that is another factor.
The fitness of each parent must also be established.  A parent who is unable to sustain housing or provide a safe space for the child could be a danger to that child's well-being. The parent who can provide optimal housing, food, and shelter and is financially in a better position can be considered for sole custody. If a parent consistently cancels visits, doesn't show up on visiting days, or is unable to complete the parenting plan due to other commitments such as work, that is also considered.  If your ex has obligations at work that require extended travel hours and cannot spend the scheduled visitation time or cannot manage their time in a way that puts their child in a place of priority, custody can be granted to you.  If you have a flexible work schedule and can take care of the child most of the time, that could be a benefit.
You may be granted sole custody if you and your ex cannot agree on anything, including a parenting plan, education and religious teaching, and medical care.  You must prove that you have and will continue to make better decisions for your child, but you cannot do what is best when you are met with discord at every turn. It may be considered if the child is of an age where they can express their preference.  Also, if the child has special needs, has bonded more closely with you, and you have been the primary caregiver, sole custody could be granted if your child has been thriving educationally and socially while in your care. That is an indication that you could obtain custody.
Best Interests of The Child and Full Custody Considerations
Unless overt circumstances such as abuse or neglect are considered, sole custody is granted based on many factors that clearly indicate which parent is best for the child when weighed in the balance.  A child's physical, emotional, educational, and psychological success is placed in the forefront as the primary focus in the judge's custody decision.
Helpful Evidence to Gather to Request Full Custody
To demonstrate a series of problems you have had in relation to your ex and the custody agreement, it is an excellent idea to keep a diary or journal listing all of the incidents that have caused you concern.  There are smartphone apps for this, but a simple notebook will do.  Be sure to note the date and specific details about the incident.  Some examples are canceled visits, your child's mood after arriving from a visit or when a visit is pending, your child's academic success, or late pick-ups and drop-offs.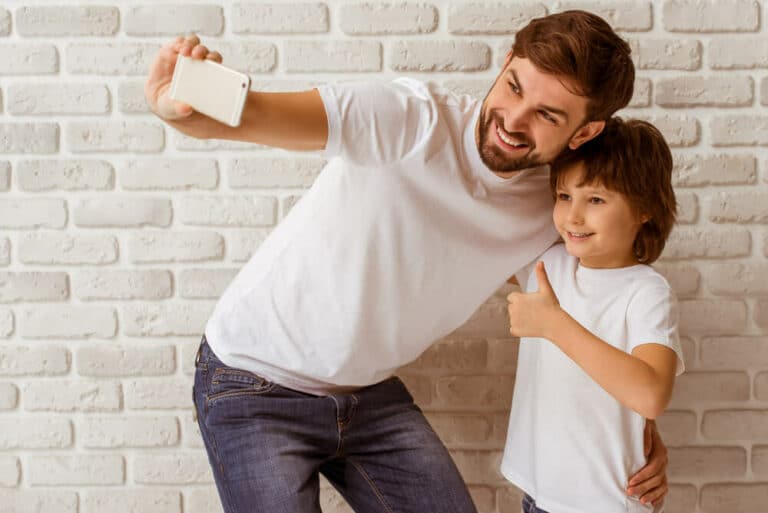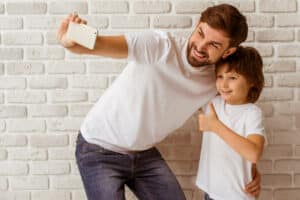 Any evidence you can gather with photographs is a good thing to have.  Celebrations, sporting events, and trips to the movies or the park are wonderful opportunities to take pictures together.  Those photos can be used as evidence of your close bond with your child.  If you have concerns about marks on your child's body or other indicators of concern, such as being unusually dirty or unkempt, it is a good idea to take photos of your child in these instances.
Give evidence of changes you have made to increase your ability to care for your child.  Has your work schedule changed?  Have you moved closer to your child's school and extended family?  Have you moved to a new home where your child now has their own room and ensuite?  These changes can affect a judge's decision in determining sole custody.
Talk to Our Child Custody Lawyers About Getting Full Custody in Ocean and Monmouth County
Attempting to obtain sole custody of a child is by no means a straightforward process.  Many pieces of evidence must be given to show the court that your having sole custody is what is best for your child.  This process is painful for both you and your ex, as well as your child.
At the Bronzino Law Firm, our family law attorneys are seasoned professionals.  We have a strong team of strategists who are well-versed in family law and are ready to take on any challenge in Asbury Park, Mantoloking, Monmouth Beach, Jackson, Lacey, Point Pleasant, and other towns in Ocean and Monmouth Counties. We are compassionate and understand that your greatest concern is the health and well-being of your child.
If you are considering seeking sole custody, we can help you to make the decisions and take the action necessary to meet your child's needs. Call us at (732) 812-3102 or reach us online to talk to an attorney in a free consultation.