Explore your Scenarios with Divorce Attorneys to Understand Gifts, Loans, Marital Property and how it is Divided in NJ
Over the course of a marriage in New Jersey, it's common for persons in that relationship or civil union to receive monetary gifts or property from third parties, such as parents, in-laws, grandparents, or other family members.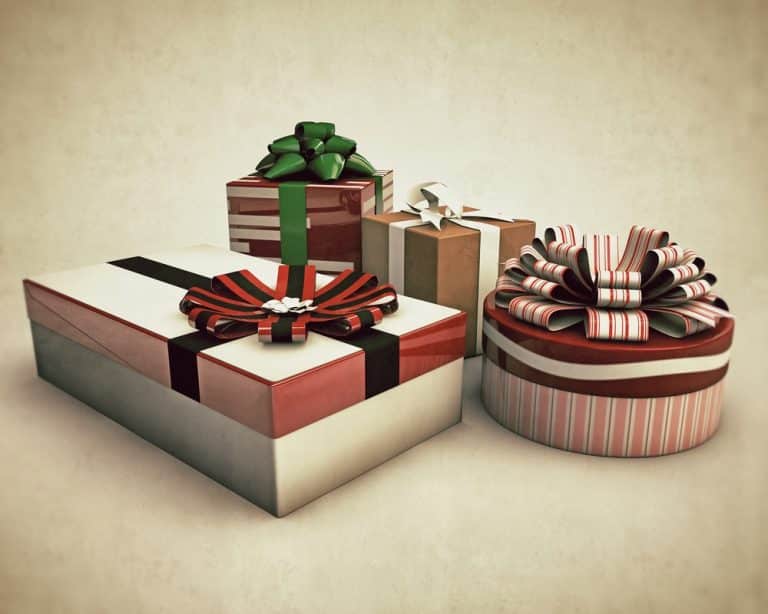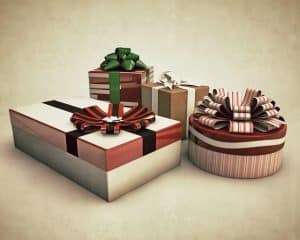 If you are going through the divorce process or civil union dissolution and are unsure if certain gifts are subject to the equitable distribution of assets, the first thing is to determine what that particular relative's wishes were in gifting that particular item, whether it was intended for an individual or both parties.
For divorcing high-asset couples, especially from wealthier families, for whom one spouse over the course of the marriage received significant gifts that impacted their marital lifestyle or helped sustain a certain standard of living, this could play a role in the parent's or grandparents' will and estate planning process. So although some gifts or loans may not be considered marital property, they could impact alimony and child support obligations.
Considering multiple factors, New Jersey's property division statute requires courts to divide marital property in a "fair and equitable" manner to both parties during a divorce. This includes "interspousal gifts" or gifts exchanged or given to a spouse during the marriage (i.e., birthday presents, anniversary gifts, etc.). But understanding the difference between a "pure interspousal gift" and an "interspousal re-gift" such as when one party inherits money and in turn uses that money to buy a gift for their spouse, or what happens when a spouse deposits a final gift in a joint account, can make property division more complicated. Add in an existing marital agreement such as a prenuptial agreement or a postnuptial or mid-marriage agreement, and things get even more interesting.
The division of matrimonial assets can be challenging, complex, acrimonious, and may seem emotionally unbearable. Under such circumstances, it's advisable to consult an experienced New Jersey divorce lawyer who can help you understand which assets fall within the scope of personal property, so don't lose any energy or time rebuilding your life.
If you are in the process of crafting your will or estate plan and wish to protect beneficiaries named therein from having their inheritance affect divorce agreements such as alimony, marital asset division, and child support, trying to establish your marital standard of living budget or filling out your Case Information Statement, you want the judge to have as complete an economic picture of life a possible.
When Does a Gift Become Marital Property in Ocean County, NJ?
In previous articles, we listed the two basic property types within a marriage: separate and marital property, and discussed that property acquired before marriage and acquired during a marriage as a gift or an inheritance by one party alone, is generally considered separate property.
In situations where a financial gift or inheritance was originally intended to be given to only one spouse, but that recipient spouse deposited those funds into a joint account for an extended period of time, or that same recipient spouse used the monetary gift to benefit them both, then a judge may rule that by commingling the gift with an account used for the household, the gift has lost its separate character. However, if the spouse can provide evidence that the money is separate, was never intended to share with the other party, and they can trace the exact amount through banking documents, then there is a greater likelihood that the gift will be recognized as separate property.
Most interesting is the role equitable distribution laws may play regarding a family home if said piece of real estate was the separate property of one party before the marriage. Although there are several factors at issue, the marital contributions of each spouse, like time investments, renovations, general upkeep, appreciation in value, etc., could mean that the contributing spouse is entitled to a portion of the asset or debt. Consulting a knowledgeable local lawyer can help one determine who keeps the house, what happens to the house mortgage, and any fate of any vacation homes or property.
It should also be noted that in New Jersey, a portion of a personal injury award for medical expenses and lost wages can be subjected to equitable distribution. Still, any amount awarded to that individual for pain and suffering or disfigurement is not.
How Does New Jersey Define Interspousal Gifts?
Interspousal gifts or "pure interspousal gifts" are items exchanged or given from one spouse to another during marriage and that are not the result of a third party gift or inheritance. The most common divorce question regarding interspousal gifts is related to the engagement ring.
Because an engagement ring is considered a pre-marital or non-marital asset and a "conditional gift," once the person fulfills the promise of marrying the other party, the obligation or condition has been met, and the ring belongs solely to that person as separate property.
Proving Your Assets Were Gifts or are Separate Property in a NJ Divorce
If you want to ensure an asset is classified as separate property in New Jersey and not subject to equitable division laws, you must prove that it was a gift. The burden of proof to establish the immunity of an asset from distribution rests on the spouse asserting the immunity. Although sometimes the best way to prove that asset's exemption as a gift, is to provide a receipt or proof of some kind, under other circumstances a CPA, tax professional or forensic accountant may be employed to trace assets and possibly offer expert testimony.
Determining Whether A Matrimonial Asset Was a Gift or Loan in Monmouth County, NJ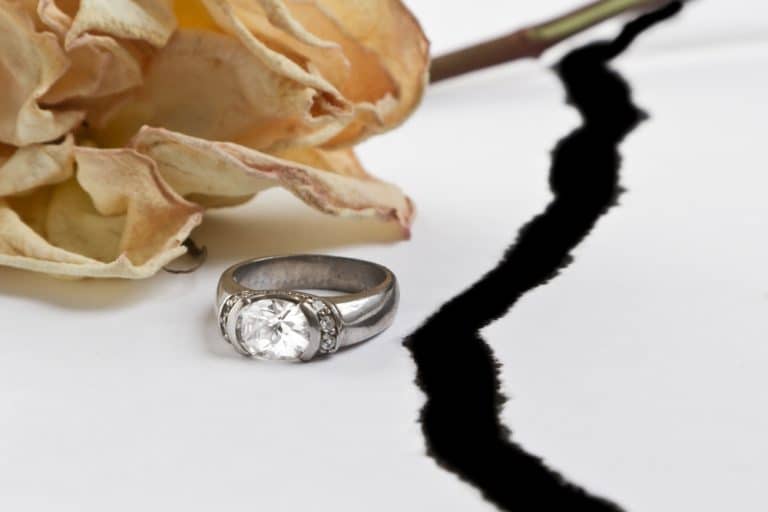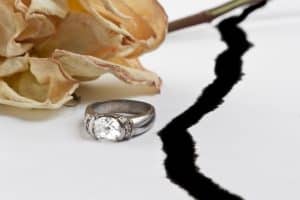 On a basic level, this matter revolves around the simple elements related to the expectation of repayment. When someone gifts an item, they do not expect to be repaid and when someone makes a loan, there is an expectation between the giver and recipient(s) of repayment.
It is common within the context of a divorce that one party will refer to the existence of a "familial loan," possibly given to be used towards buying a home or another more form of marital property, and often there is no clearly stimulated repayment date, or the repayment obligation terms are very lax.
Being able to clearly determine if this was in fact a loan or gift, can have a significant impact of either reducing or increasing the marital estate available for equitable distribution. If there is no canceled check, promissory note, substantiated written proof, gift tax returns, bank or mortgage records, wills, evidence of partial repayment, or verbal corroboration, the burden of establishing this kind of debt may require the court to use its discretionary authority to in allocation of the alleged debts,
If you face separate property issues regarding gifts or loans in a divorce, retain an attorney with expertise in equitable asset division and tracing property. Going it alone without the guidance of a knowledgeable attorney could mean losing your separate property entirely or partially to your spouse.
Get in Touch with a Sea Girt Equitable Distribution Attorney Today
At the family law firm of Peter J. Bronzino, our experienced team, has successfully helped clients draft fair matrimonial property division agreements which protect their rights, financial future, and what they care about most.
One of our distinctive features is our personal and mindful relationships with our current and new clients. We have constant and fluent communication with each of them, assuring they stay informed and are a collaborative part of the entire process from the moment of our first contact until the resolution of your case. If you need to retain a lawyer and live near Mantoloking, Rumson, Sea Girt, Spring Lake, Bay Head, across Ocean and Monmouth counties, Bronzino Law Firm is ready to get or call or online form.
Fill out our online form or call our offices conveniently located in Brick or Sea Girt, NJ at (732) 812-3102 to go over your particular questions and doubts when it comes to the division of properties during divorce in an initial and confidential consultation with Mr. Bronzino or any other member of the team.