Real Estate Attorneys Counseling on Property Purchase/Sale in the middle of COVID-19 in Brick and Sea Girt, NJ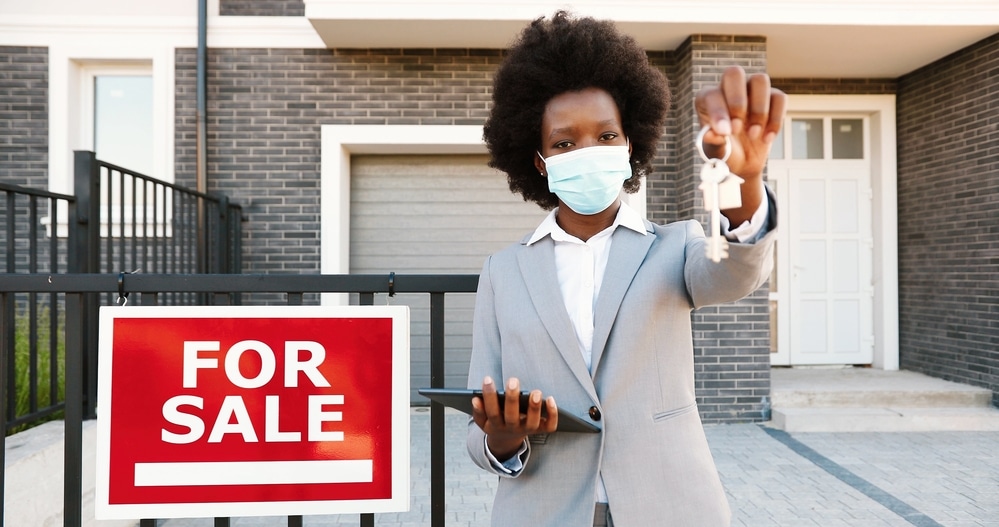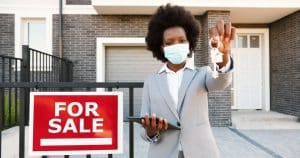 If you're house hunting or curious about purchasing a home in New Jersey, traditionally Fall is the second-busiest time after Spring to do so. Since the beginning of the pandemic, city dwellers eager for more space, have been migrating in droves to more suburban locales. Although shelter-in-place orders prevented some keen potential first-time homeowners from house hunting, it also served to discourage sellers from listing their properties. With some families choosing to invest in their current homes and renovate their existing space since stay-at-home orders meant they were working, learning, and entertaining from home, residential building permits in areas like Ocean County jumped 61% in 2020.
Across the state of New Jersey COVID-induced hybrid and remote working options have meant people who spent time traveling for business or commuting to work, now want more flexibility in their housing options, since where they live has become where they work, homeschool their children, and entertain.
This migration from urban areas and the eagerness for more space, has resulted in what has been termed a "COVID premium," meaning that due to a "tightened inventory" homebuyers are willing to pay a premium as soon as available homes (regardless of their condition) hit the market. According to the New Jersey Association of Realtors, the average New Jersey buyer searched for 10 weeks primarily online and looked at 10 homes, three of which were solely online. Fierce competition and bidding wars confirm it's a seller's market, and that roughly 89% of NJ homebuyers began their home search process through detailed information and photos they found online; thus making their selection process easier.
The Bronzino Law Firm, LLC represents hundreds of buyers and sellers each year in the Monmouth and Ocean County area. We fully understand the significance of buying a home and its life-altering implications for your personal and financial situation, both now and for years to come. In uncertain times like these, you will understandably have reservations or concerns about an investment such as this. For this reason, we make sure that our experienced real estate attorneys and professional staff are always available to assist you with any questions you may have.
Contact us online to discuss your potential transaction and let us show you why the Bronzino Law Firm, LLC is trusted by individuals and real estate agents across the Jersey Shore when it comes to closing on a residential or commercial property. We have offices conveniently located in Sea Girt and Brick, and our staff is ready to take your call today (732) 812-3102.
NJ Housing Market Defies Pandemic Economy: Top Areas With Biggest Surge in Home Prices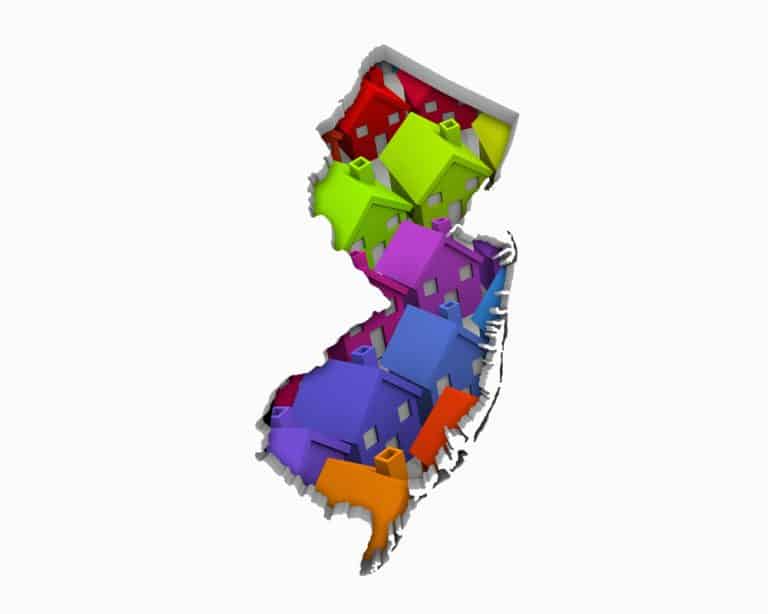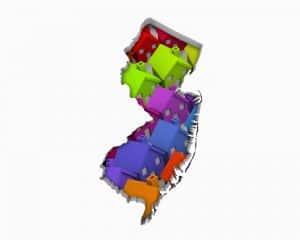 Regardless of whether it was a single-family home, located in a beach town or a luxury home, New Jersey's median home price increased by 21.5% from $335,000 to $407,000. With prospective buyers eyeing more space for their money and seeking quaint and walkable towns with easy access to NJ Transit, the real estate momentum from last year is expected to continue.
As a result of shorter days on the market, multiple bids, and cash offers, many buyers are waiving home inspections. According to Zillow towns in Ocean County account for nine of the 20 municipalities statewide with the biggest price increases from June 2020 to June 2021.
Median percentage increase of housing prices from June 2020 to June 2021:
Toms River +34%
Barnegat Light +32%
Beachwood +31%
Long Beach Township +31%
Ocean Gate +30%
Brick +30%
Other top North Jersey counties where median housing prices increased since the pandemic are:
Bergen County +14%
Essex County +22%
Morris County +7%
Passaic County +13%
Sussex County +15%
In the past year the luxury home market, where homes are often on the market for years, has even seen a shift in momentum with sellers getting about 96% of their listing price. Homes with history, space, and large enough outdoor areas to entertain close generate a lot of interest from potential buyers. According to the Monmouth Ocean Regional Realtors, between June 2020 to July 2021, Monmouth and Ocean counties had 1,622 valued at $1 million or more for sale, double the previous year and nearly triple as many as 2015.
Why You Should Hire An Experienced Ocean County, NJ Residential & Commercial Property Lawyer
For many owning a property for residential or even a commercial purpose is a dream come true. With any investment or long-time financial commitment, especially when buying a piece of real estate, it is advisable that you consult with an experienced real estate lawyer with the skill to effectively represent your interests and accompany you through every step of the transaction process, such as the:
Attorney Review – 3 day period to review contract terms, make changes, or it
Mortgage Contingency or a Mortgage Commitment from your lender
Home Inspection is definitely one of, if not the, most important components of the residential real estate process. Without the proper guidance and protection under the law, in addition to due diligence, your dream can quickly turn into a very stressful situation. And although many buyers in the current market are eager to purchase real estate are choosing not to have an inspection, the pressure to close quickly before being outbid could cloud one's judgment. Experienced counsel can help you find the peace of mind in the strategic and possible financial advantage of learning more about any existing conditions that were possibly overlooked or not properly specified by the seller, real estate agent, or identified by the inspector.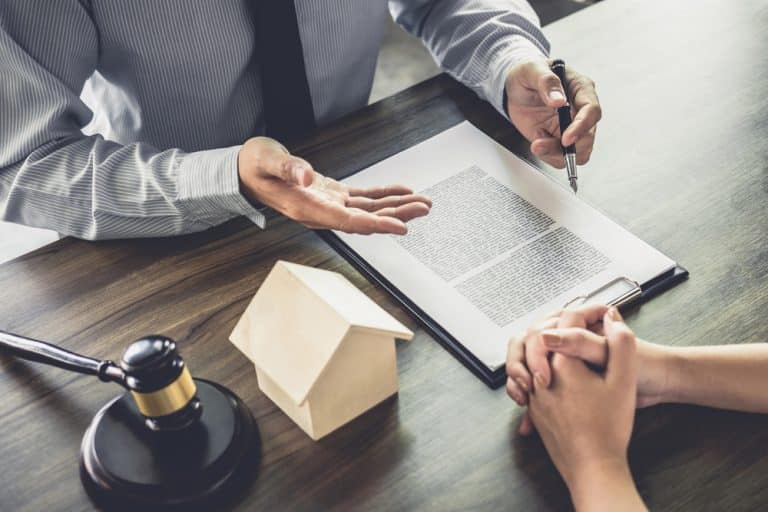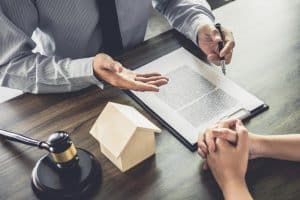 We are a full-service law firm. With all the intricacies and significant financial implications, real estate purchases can have, our attorneys will skillfully review, amend and negotiate the terms of the contract, help you understand the various terms and implications of your purchase agreement, order and examine the property title and survey, review inspection reports and negotiate any possible repairs, reports, and every mortgage documents and financial statement, in addition to coordinating the closing with all involved parties and making sure your deed and mortgage are properly recorded with the county clerk.
At the Bronzino Law Firm, LLC our clients are treated like our family by taking the appropriate action which best protects their financial rights and interests. We want to be your guide, advocate, and to make sure that this new step is a proud and memorable moment for you in years to come.
Call a Skilled NJ Real Estate Attorney to Discuss Your Options
A great deal goes into the purchase or sale of a property. Are you or someone you know ready to take that step and purchase a home or sell one they have in Ocean or Monmouth County? Don't let the current pandemic real estate bidding wars push you to pay more or underselling your dream home. Having an experienced real estate attorney to protect your interests during the entire process can be of enormous value.
At Bronzino Law Firm, LLC we understand that real estate transactions can be expensive, and we are sensitive to the financial needs of our clients. We are a small, highly efficient law firm, which allows us to offer an exceptional level of personal service at a reasonable rate.
Contact us online or call our office at (732) 812-3102 today for a free confidential consultation, and to learn how we can help you successfully purchase or sell your residential or commercial property.