Key Details to Know about the Real Estate Deposit when Buying or Selling a Property in NJ
A Real Estate Lawyer Explains the Real Estate Deposit for Your Agreement in
Sea Bright, Wall, Manchester, Point Pleasant, and other Monmouth and Ocean County towns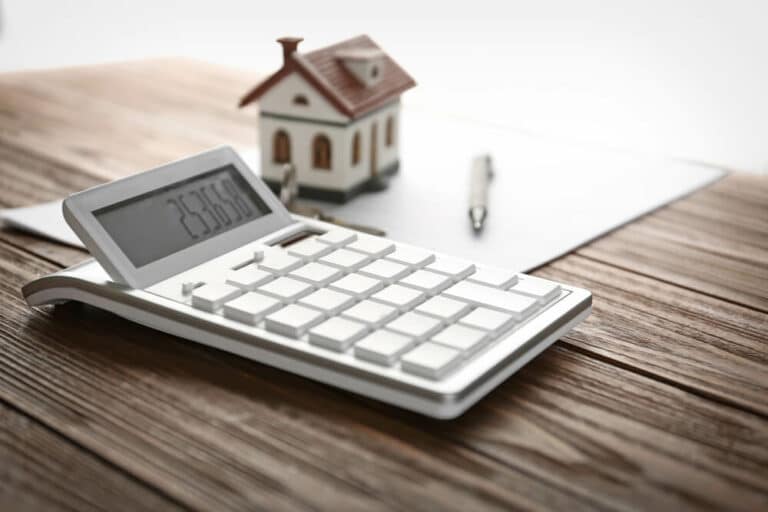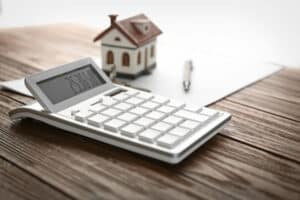 A real estate deposit is a payment made by the buyer of a real estate property to the seller pursuant to the terms of a real estate sales contract. Contrary to popular belief, a deposit is not actually required by New Jersey law in order for a transaction to be valid and enforceable. It is simply a term that the buyer and seller can choose to agree to in a purchase agreement. With that said, it is very common for a seller to require a real estate deposit, so it is important to understand how the real estate deposit works if you are buying a home. Similarly, if you are selling a home, you should understand when you can keep a deposit if your deal falls through.
The real estate lawyers at The Bronzino Law Firm have assisted hundreds of clients with the specific obligations, entitlements, and protections important when buying and selling a property, including the real estate deposit. We can assist you with protecting your interests and asserting your rights if a real estate deal falls through, especially if you are entitled to your deposit being returned or able to keep a potential buyer's deposit due to failures on their part to fulfill the terms of the contract. Contact our real estate attorneys today for a free consultation at (732) 812-3102.
The Difference Between Important Terms in Real Estate Transactions
Whether you are a first time homebuyer or selling or buying a home for the second or subsequent time, every real estate transaction is different, and the process involves very specific terms that you might not be very familiar with.
Deposit, earnest money, and down payment are three terms that are often confused or mistakenly used interchangeably. Let's quickly define each of these terms and discuss the importance of each in your real estate transaction.
Earnest money
Earnest money is a payment that a buyer typically makes voluntarily with their offer to purchase a real estate property. Earnest money is not required, but it is often expected, especially in competitive markets. The term itself describes the intent behind this payment – the buyer presents the money to the seller as a representation of their sincerity or earnest desire to follow through with the purchase of the property and close on the deal. As earnest money is not required, there is also no minimum amount needed. Typically, a buyer will offer $1,000 to $3,000 of earnest money.
Deposit
Similarly, a deposit is a portion of the purchase price that a buyer pays when the parties enter into a sales agreement for the property. Earnest money is a form of deposit, but the parties may also agree that the buyer is required to make another payment towards the purchase price when the parties sign a purchase agreement. This may be in addition to earnest money already paid, or the seller may negotiate a deposit as a term of the purchase agreement with a buyer who did not initially offer any earnest money.
From the time a buyer makes an offer on a property to the time the closing takes place is usually typically at least a 30 to 45-day period at minimum. During the period of time that the property is under contract, a buyer's earnest money or deposit creates security for the seller.
This money is held in escrow by a title company and is not payable to the seller until the real estate closing or as damages in the event that the buyer breaches the sales contract and does not close on the property.
Down Payment
Earnest money or a deposit are distinct from a down payment. Whereas, earnest money or a deposit is a payment made by a buyer to a seller (and held in escrow) to secure a real estate purchase agreement, a down payment is a payment made by a buyer to their financial lender to obtain a mortgage to purchase the property. A downpayment is also held in escrow until the real estate closing.
Enforcing a Deposit  in New Jersey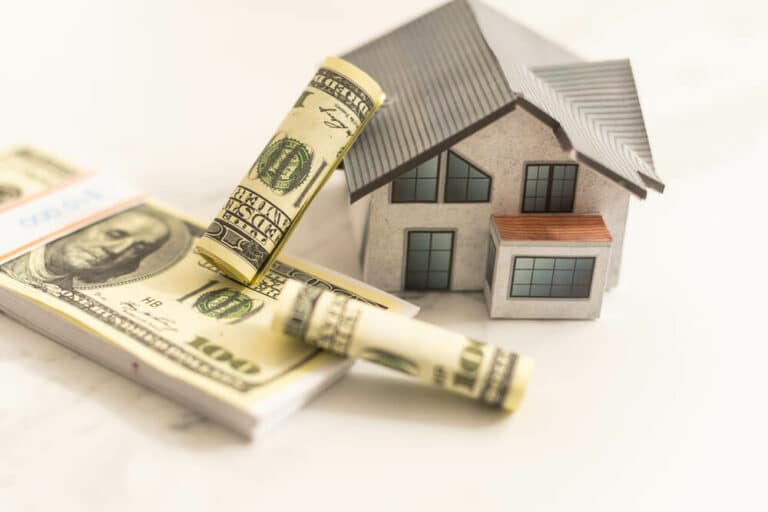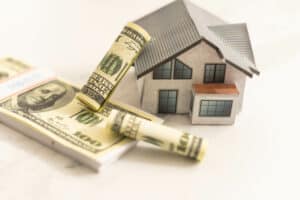 A deposit is enforced or payable to the seller and non-refundable to the buyer if the buyer breaches the real estate contract. Conversely, if a seller breaches a real estate contract, the buyer may be able to exit the deal and receive their deposit back.
Within a real estate purchase contract, there are typically many different contingencies that allow either the buyer or seller to get out of the deal if a certain condition is not met. Examples of common contingencies include a buyer's ability to obtain financing at a certain rate, the sale of a buyer's current residence, the property passing inspection, an appraisal of the property at a certain value, a title search, and any other contingencies that the parties agree to.
Events that May Place a Deposit in Jeopardy
If either party fails to close on the real estate deal without the excuse of an applicable contingency, that party breaches the contract. If the buyer breaches the contract, then the seller is entitled to retain the earnest money or deposit paid by the buyer. However, if the seller breaches the contract or if the buyer chooses not to close on the property with the excuse of a contingency of the contract that was not met, then the buyer is entitled to a refund of their earnest money or deposit.
The Importance of a New Jersey Real Estate Attorney
With a large investment on the line, it is critical that buyers and sellers alike equip themselves with the help of an experienced New Jersey real estate attorney by their side. If you are a buyer, it is extremely important to understand the conditions under which you can exit a real estate transaction without closing and still receive your deposit back. Ideally, your attorney will ensure that the purchase agreement is drafted in such a way that all of the contingencies you wish to have in place will be clear, enforceable, and allow you to receive your full deposit back if any of those contingencies are not met.
It is equally important for sellers to be aware of when they can keep a deposit if the sale of their property falls through. If you are a seller, keep in mind that your damages might exceed the deposit amount if a buyer fails to close in breach of the purchase agreement. If you believe the other party involved in your transaction has breached your agreement or you are unsure of whether you can get out of a deal without losing your deposit, we are here to help you understand your rights and navigate your options.
Contact our Sea Girt or Brick offices for a free consultation if you have legal questions about purchasing or selling your home in Lakewood, Tinton Falls, Bay Head, Monmouth Beach, Toms River, Belmar, and other towns in Monmouth and Ocean County. For more information about how we can assist you in protecting your real estate transaction, call (732) 812-3102 today for assistance, or you can also complete our contact form.