Browse and Find Out if an Online Divorce is the Option For You
An Experienced Lawyer from Our Family Law Team Will Go Over the Pros and Cons of a Divorce Online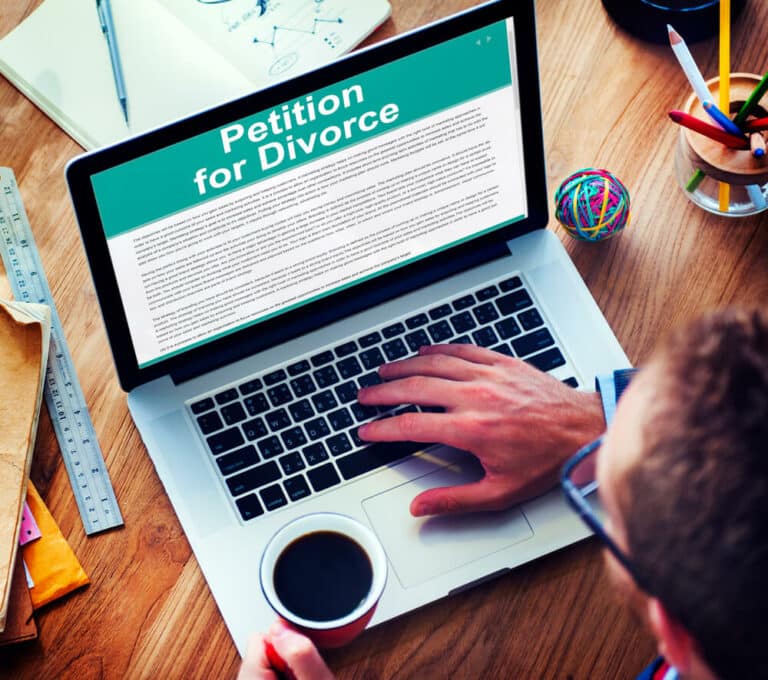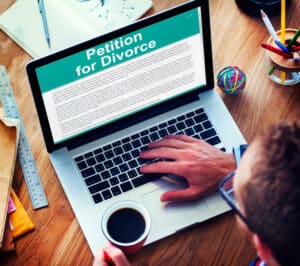 In the internet era, you can basically do anything online. That includes filing for divorce. However, online divorce isn't for everyone. If you are considering using a service for an online divorce in New Jersey, there is some important information you should know. Read below to learn more about how divorce online functions, some of the key aspects of handling a divorce in this manner, and some of the main pros and cons of going this route for your divorce case.
Is It Possible to Divorce Online? How?
Online divorce is where a service provider—not an attorney—prepares your divorce paperwork. Online divorce services are not meant for every couple seeking a divorce. The service only works for uncontested matters.
You and your spouse must agree on all the divorce terms. That includes dividing physical property, such as houses, cars, bank accounts, and debts. When children are involved, it also means agreeing to a parenting time agreement and calculating appropriate child support in accordance with New Jersey's child support guidelines.  If your marriage ends on agreeable terms, you can likely file your divorce online without any issues.
The divorcing couple must abide by the New Jersey court's requirements when using an online divorce service. The individuals must trust that the online service is appropriate for their circumstances and that the filing is done correctly.
To start, an online divorce service will ask preliminary questions to see if the couple qualifies for an online divorce. Typically the questionnaire will ask where the person filing for divorce lives. Whether the filer knows where the spouse lives. If the spouse is willing to sign the divorce papers. The divorcing couple will also have to provide other personal information, such as any children born during the marriage.
If the couple qualifies, the system picks the appropriate New Jersey divorce forms and completes them. It will deliver the documents in a PDF file along with a filing guide. These will be available within two business days.
Cheaper, but Consider What You Receive in Exchange
The upfront cost of using an online service is less expensive than using an attorney. But, you also receive less. A basic package can range from $150-$200. It includes detailed instructions for document completion. It provides instructions on filing but will not file it with the appropriate court. The parties will receive a PDF document within two days. Revisions are included in the price. The price excludes New Jersey court filing fees.
Some online divorce services include premium services. These range upwards of $300. With this option, the service will complete the paperwork and file it with the appropriate court. It also claims to review the documents before filing and serve your spouse. The premium services are not available in every state.
Required Documents to File an Online Divorce in Rumson
An online divorce must comply with all the requirements of New Jersey state courts. Therefore, the requirements will depend on your specific circumstances.
However, New Jersey requires that every divorce have a complaint stating the reason or the grounds for divorce. New Jersey allows for no-fault grounds, and it's this type of divorce that will be able to take advantage of online divorce services.
In addition to the complaint, any divorce filing must have an attached certification form, insurance certification, and other documents.
Legality of Online Divorce Under NJ Law
In response to COVID-19, New Jersey executed statewide shelter-in-place laws. As a result, many divorce and family law court proceedings are now virtual. All paperwork is filed electronically through the court's online system. Therefore, NJ courts accept online divorce filings.
Pros and Cons of a NJ Online Divorce
Using an online divorce service is not for everyone. For some straightforward cases, it may be a good option. Some view it as cost-effective since there are no attorney fees and quicker. However, when deciding to use an online service, it's essential to consider the disadvantages. Nothing can replace the advice of a knowledgeable divorce lawyer who understands the unique concerns and priorities you have. If you agree to all the terms with your soon-to-be ex-spouse, you may be giving up fundamental rights that NJ law provides or missing out on a potentially better solution for some of the most important issues affecting your or your children's futures.
There can also be a time delay. If you start the online process and later learn that you do not qualify, either because you cannot agree to specific terms or because your soon-to-be ex has changed their mind, you are stuck starting over.
When an online divorce service makes a mistake filing your paperwork, you cannot hold the service accountable. You take responsibility for those mistakes, which can cost you more time and money in the long run.
Virtuality Does Not Mean Faster
A NJ divorce can take a few months or two years to conclude. It depends on many factors, including the couple's willingness to work together and the court's docket. A divorce can take about six months if parties agree to most of the terms and all the paperwork is correctly filed. An online service does not necessarily "speed up the process" more than hiring an attorney for an uncontested divorce.
Once all the paperwork is filed, the court's clerk will schedule a hearing. Usually, the hearing takes place within 30 days and is done virtually.
Talk to Our Family Lawyers about Getting Divorced Online in Brick NJ
While an online divorce in New Jersey may seem like an attractive option, it is also a dangerous one. Divorce laws are complicated. No two divorces are the same. Each case is dependent on the couple's circumstances. Seeking skilled legal counsel can help you move forward with the best results. This is especially true when children are involved.
Once you finalize a divorce agreement, it can be challenging to change the terms if you are unhappy in the future. Chances are, if you need to complete a post-divorce modification, you'll need to get a family lawyer's help to accomplish this in court. This may even create bigger problems down the line because it is often more challenging to prove a change in circumstances than it is to arrive at the right solution the first time around. While an online divorce may seem less expensive initially, it can have long-lasting negative and costly effects.
Lowering the cost of your divorce can be done in many ways, some of which are easy and completely in your control. There are also alternatives to the tradition path for divorce, such as mediation, arbitration, and other collaborative divorce methods. Our diligent family law attorneys at The Bronzino Law Firm can explain all your options and discuss the benefits and drawbacks of each. We take the time to learn about you and your needs so you can make an informed, confident decision about what is right for you. Our firm has become a trusted resource for individuals and families facing divorce issues and other family law matters such as child custody, spousal support, domestic violence, and changes to divorce agreements in Stafford, Wall, Middletown, Point Pleasant, Eatontown, Rumson, Ocean Township, Holmdel, and other communities in Monmouth and Ocean County.
Contact our Sea Girt or Brick locations to learn how we can assist you during your divorce. We provide free consultations to meet your needs. Simply call (732) 812-3102.