Divorcing Doctors Attorneys Monmouth and Ocean County NJ
No matter your profession, divorce takes an emotional and financial toll, but there are important things to consider as a physician going through a divorce in New Jersey.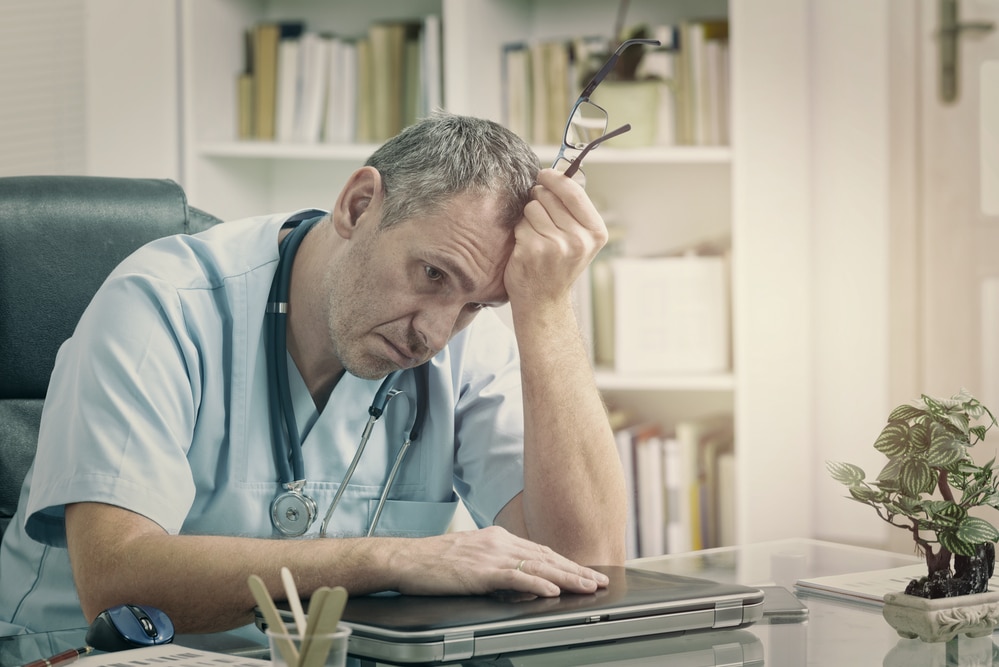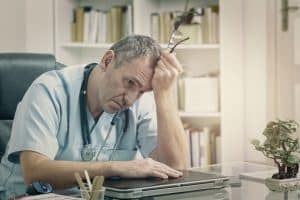 Even when both parties want the divorce and agree to the terms of their divorce decree, the finality of ending a marriage has an emotional cost. But when divorce is contentious, the experience is even worse. Sticky divorces typically involve one party not wanting the divorce or one party believing they should have more time with their children or exclusive control and ownership over a particular marital asset. And the more there is to lose in a divorce; the more parties may dig in and fight. No doubt divorce is costly. For some, however, divorce is especially difficult to resolve simply. Doctors, for instance, may have more difficult divorces because of special considerations unique to them.
Physicians contemplating divorce or those beginning the process of divorce in New Jersey inevitably need legal help. Contrary to many people's perceptions that rich physicians can enforce their will in a divorce proceeding, their profession makes them uniquely vulnerable in asset distribution and career matters. A skilled family law attorney, especially with experience in medical practice evaluations and handling divorces involving doctors, can help you if you are a divorcing physician in New Jersey.
At Bronzino Law Firm, LLC we can help you maintain your child custody, fight a large alimony award, and protect your practice and other assets. To schedule a free and confidential consultation with our firm today regarding the issues of your specific case, please send us a message or call (732) 812-3102. When you need a legal advocate on your side, you can place your trust in us.
Debts Particular to Physicians
The more you own to fight about, the more fight you become involved in, in many divorce cases. However, doctors sometimes come into a marriage with huge debt. For example, student loans for medical school can total hundreds of thousands of dollars. When that debt was incurred before marriage and paid down during marriage, chances are that the debt is allotted to the physician as their separate debt in a divorce. On the other hand, student loans incurred during the marriage may be apportioned between the divorcing spouses, especially if the marriage benefitted from the physician's career. The debt may not necessarily be a halfway split, but much depends on the specific circumstances of the family, such as whether one spouse supported the other at the same time they attended medical school, how much debt was paid down during the marriage, whether alimony is to be paid, and many other factors.
Debts particular to doctors not only include student loans, but also malpractice judgments. Physicians make mistakes, and when they do, patients may choose to sue. Depending on the type of practice, a medical malpractice claim or award can be quite high. So, whether the doctor is a brain surgeon who makes a mistake and leaves a patient brain dead or a knee surgeon who operates on the wrong knee, makes a difference in the claim amount. And while medical malpractice insurance may cover the claim, it may not cover it all. As such, a judge may take a professional debt, like a malpractice judgment, into consideration when awarding spousal support and calculating child support. Indirectly, the debt becomes a cost to the entire family.
Doctors' Interests in Alimony and Family Support Payments
Family support often depends on alimony. However, alimony awards depend on many factors, such as the length of the marriage, the disparity in incomes between the spouses, each spouse's contributions to the marital property and childrearing responsibilities, the earning potential of the parties, and other considerations. How much, if any, and how long alimony is paid depends on these factors. In fact, a court may not order alimony if both parties are equally capable of earning a living that approaches the lifestyle they maintained during the marriage. However, if one party stayed home while the other worked, a court may be inclined to order alimony or award the additional marital property to the non-working spouse while they rehabilitate into the working world and become self-sufficient. After all, a court may factor in the physician's education during the marriage and the fact that they walk away with their education, although professional licenses and degrees are not technically considered marital assets for the purposes of property division.
Decisions about Medical Practices and Property Division
Other special considerations are the medical practice and its debts or assets. Again, timing is important. If the physician came to the marriage with an established medical practice, the court is likely to award the practice as separate property to the physician. However, a court is not bound to make that decision. Property and debts are divided equitably among the parties. So, suppose the practice blossomed from a single physician small practice to a large practice with multiple employee and physicians. In that case, the court may be inclined to award a portion of the practice to the non-physician spouse who maintained a household, worked to support the household at the same time as the business grew, or contributed other supportive ways to foster the practice's growth.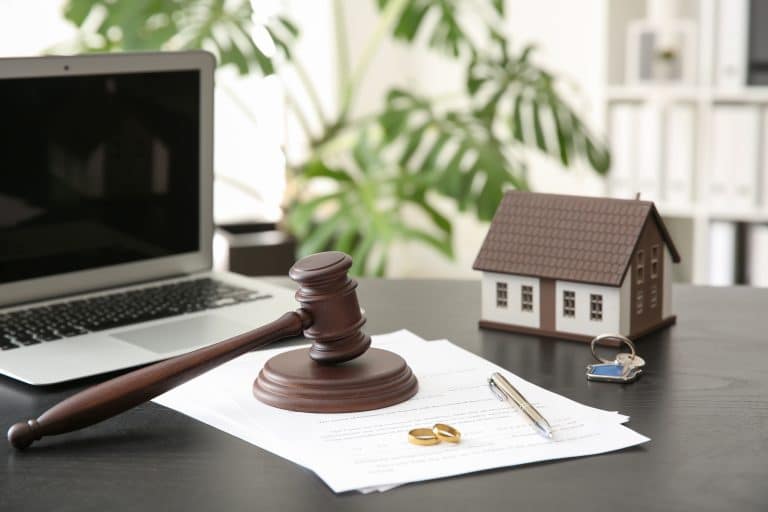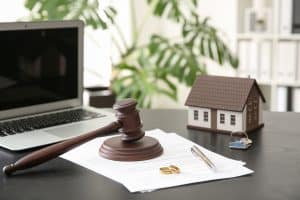 Judges have options to create a fair division of property. If dividing the practice renders it financially strapped, the court can award the practice to the physician and then award a larger share in another marital asset to offset the inequitable division of the practice. So, the court can award the practice to the physician but give the marital rental property to the physician's spouse. In other words, a medical practice worth $800,000.00 might be a fair swap for the rental property worth the same or roughly the same. Or, the spouse might get the house and other marital assets, such as a boat or car, if the house value does not equal the practice's value.
How much of the marital property each party gets depends, in part, on the value of the practice. To ascertain the value of medical practice, a professional appraisal is often necessary. Licensed appraisers, business valuation experts can ascertain a fair value of the practice. Factors such as the practice location, real property, accounts receivables, equipment, license value, and debts play important roles. Also, current and future values are assessed in determining value. The practice value is significant when both spouses are physicians and either own or are employees of a practice. Then, the question is how much each contributes to the practice, for example, whether one practiced part-time and the other full time. If both worked the practice full time, the court might be inclined to split the practice 50-50. Since dividing a business in divorce is highly complex, it is critical to have assistance from an attorney who is highly familiar with these important aspects of your case.
Additional Considerations for Doctors getting Divorced
The pandemic has played a unique role in divorces involving physicians. A doctor battling Covid daily may seemingly risk their family's health and so face hurdles with seeing their children or maintaining physical custody over the children. Families with health-compromised members certainly want to protect their members, even children, so this may temporarily restrict the physician's custodial rights. Courts are confronted with this novel situation in extraordinary circumstances and tailor their orders on a case-by-case basis. In order to serve your interests and those of your children, it is important to have a legal advocate on your side.
Contact a Divorce Lawyer Assisting Divorcing Physicians at our Local Office in Brick, NJ
If you are a doctor faced with the prospect of divorce, it is highly advisable to seek legal guidance and counsel as soon as possible. The earlier you sit down with a skilled and knowledgeable divorce attorney, the better your chances are to plan your strategy for the road ahead. Please send us a message or call (732) 812-3102 to speak to an attorney who can guide you and talk with you about your unique situation. Attorney Peter  J. Bronzino and our firm assists physicians with divorce and other family law matters throughout Ocean and Monmouth County, including in towns like Rumson, Red Bank, Toms River, Sea Bright, Mantoloking, Bay Head, Ocean Township, Spring Lake, Sea Girt, and Holmdel. Contact our office for assistance today.