The Option of Including the Right of First Refusal in Your NJ Custody Agreement
Parenting Plans Frequently Incorporate The Right of First Refusal to Guarantee That Both Parents Have The Opportunity to Spend Time With Their Child.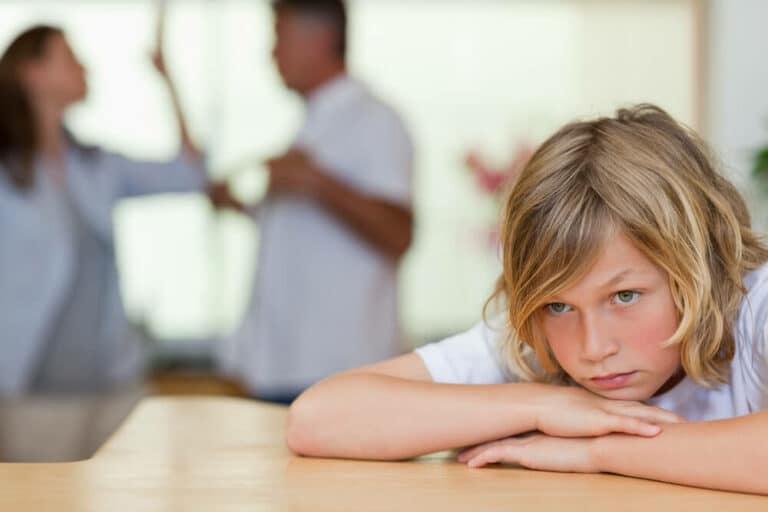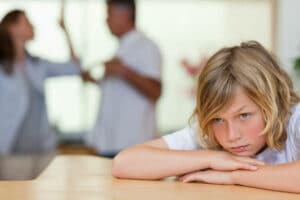 Divorce is unpleasant at best and insufferable at worst.  Two people who no longer want to be together must come to several agreements:  finances, assets, alimony, and if there are children, custody, and child support. Part of the custody agreement should include a clause regarding the Right of First Refusal to avoid any arguments or misunderstandings. So what is the right to first refusal when it comes to custody in New Jersey? Let's explore.
What Do First Refusal Rights Mean in New Jersey Custody Law?
The right of first refusal is a stipulation in the custody agreement that states if one parent cannot be physically present during their custody time, they must notify the other parent and offer to let them take care of the children rather than seeking a babysitter or another relative such as a grandparent.  Some practical elements can make the process smoother.  The parents can put a maximum time limit, such as three hours or more. It wouldn't make sense to call a parent for a quick trip to the store when your neighbor is more than happy to cover that brief time period. But if you are called to an emergency business meeting that could go on for hours, the other parent should at least be given the opportunity to take care of the children. If they cannot, you are free to get someone else.
For example, Bernard and Viola divorced four years ago and have three school-age children.  They share custody and have no qualms with the visitation schedule.  Next month, Viola has a dog grooming competition three states away and will be gone for several days.  Before she calls a babysitter or her crazy Aunt Tilly to watch the kids, she has to let Bernard know and allow him to take care of the children while she is gone. He can either accept the arrangement or say he can't, and then she is free to call Aunt Tilly. Other examples could be regular home visits after school instead of daycare or aftercare or taking them to extracurricular events such as soccer or robotics classes.
Objectives of The Right of First Refusal
The concept is based on the notion that it is in a child's best interest to be with their parents as much as possible.  Divorce can somewhat damage the bonding process between a parent and child because the amount of time spent together is less than it was before the divorce.  Rather than spending much time with a babysitter or nanny, the children can be with a parent, developing a meaningful relationship.
Various Forms of First Refusals
The first is the right of refusal when the children will be separated for several hours from the other parent.  Another is overnight visits when the other parent is away for one night.  The last type is much less common.  It is when the assisting parent cares for the children, and the timeframe is not stipulated.  An example of this could be when the custodial parent requires emergency surgery and rehabilitation and cannot take care of themselves, much less the children.
Benefits and Drawbacks of the Right of First Refusal for Custody in Ocean County, NJ
Among the advantages is the promotion of a healthy co-parenting relationship the concept promotes.  It permits the children to spend more time with either parent rather than a babysitter.  It also promotes better communication and healthy relationships between everyone involved, teaching the children what a mature relationship looks like and how open communication is vital in any instance.  On the practical side, if a parent takes care of the children, the money needed for babysitters or daycare is saved.
The disadvantages fluctuate according to the parent's ability to maintain open communication and a civil relationship.  If there is an argument every time contact is made, it can be frustrating for everyone involved.  When one parent has a strict schedule for homework, screen time, and bedtime, it can be exasperating to create a balance when the other parent has a more laissez-faire style. If the wounds of a broken relationship are still tender, as in the case of an indiscretion, civility may be a hard pill to swallow, even under the best circumstances.
What Happens if the Parents are Unable to Come to Terms with the Right of First Refusal?
Sometimes, one parent doesn't want to include the Right of First Refusal.  Some believe they are "giving away" their parental time, even when they wouldn't be with the children anyway.  There are three ways to solve this problem.  The first is through mediation.  It is precisely this type of discord for which mediation is helpful. The second is eradicating the option from the custody agreement to avoid further arguments. Thirdly, gather evidence for the court to demonstrate that it would be best for the children that this option be available because the noncustodial parent will be more involved in their education, extracurricular activities, social life, and emotional development. If the parent continues to ignore the order, they are in contempt, and a complaint may be filed with the court for non-compliance.
The Foundation of First Refusal in Parenting Time Arrangements
All decisions regarding minors in the state of New Jersey are made based on what is called the Child's Best Interest Standard.  This is a list of the characteristics that must be met to provide for the well-being of children and adolescents.  Protection from drugs, alcohol, or abuse is primordial. If a parent has recently relocated to an area far from the children's schools, activities, and friends, they may not be considered a good option for extended care. A remarriage could make the children uncomfortable, especially when there is a conflict with their step-siblings.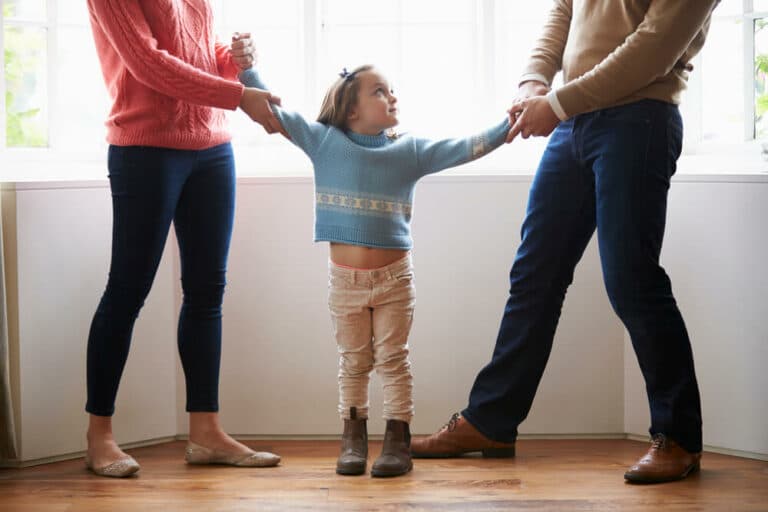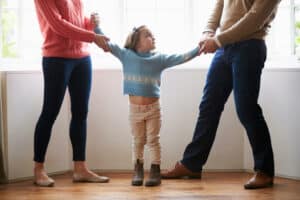 The court decided that the Right of First Refusal is not always applicable.  In this case, the parents had a 50/50 split of parenting time but had not included the Right of First Refusal because they could not agree to vacation time, and the wife would not include the right in their custody agreement, so they went to court.
Their split was acrimonious and riddled with accusations of domestic violence from both sides.  They could only agree on how badly they both wanted out of the relationship.  They were good parents but could not agree on even the smallest of issues.  The wife depended on her parents and her sister-in-law to care for the two children when she worked as a nurse.  Mr. Ferrer claimed his constitutional rights were being violated if the extended family could babysit before he had the opportunity to do so.
The judge determined that since the couple couldn't agree on anything, it would not be in the children's best interest to grant the Right of First Refusal.  Forcing the couple to have to be flexible, communicate, and come to agreements would ultimately do more harm than good.  The case was appealed and denied because there was no supporting case law that the right of refusal superseded the children's best interests.
Adding or Removing the Right of First Refusal in Your NJ Custody Case? Contact an Attorney at Bronzino Law Firm for Assistance
This element of child custody requires a high level of mutual respect and teamwork.  Divorce is painful, and working with your ex can seem counterintuitive at first, but keeping the focus on the health and welfare of your children can be worth it to try. The specifics of the agreement are infinite.  You and your ex can decide how long the time can be before calling the other (2 hours, 4 hours).  You can include measures as to where the children will stay, bedtimes, and appropriate meals.  It can be as specific or as general as you both decide.
The Bronzino Law Firm knows that your children are your highest priority.  Your unique concerns will always be addressed as we work to resolve your issues.  It can be challenging to communicate clearly and be treated fairly by an ex.  We have the talent and experience to get you to the finish line. We have advised and assisted a multitude of clients in Lavallette, Jackson, Toms River, Sea Bright, Red Bank, Eatontown, Freehold, Ocean Township, Holmdel, and throughout Ocean and Monmouth County.
If you are considering adding or removing this element from your child custody agreement, you need an experienced family law attorney to discuss your concerns and objectives.  You have many legal options when addressing the right of first refusal in your custody and parenting time case, and nothing can be more important than providing the absolute best for your children.  Call us today at (732) 812-3102 or fill out a contact form for a cost-free consultation.