Hazing Law Attorneys Helping Ocean and Monmouth County Students
Serving Clients in towns including, Toms River, Asbury Park, Spring Lake, Wall, Brick, Sea Girt, Manasquan, Neptune, Brielle, and more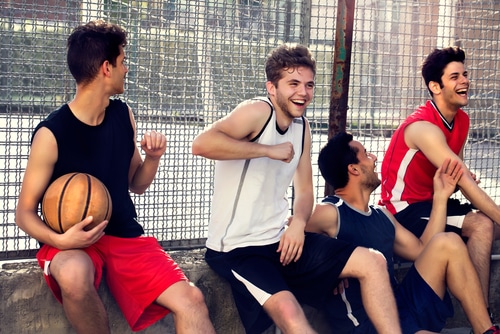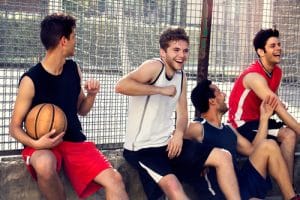 Initiation rituals on sports teams and in fraternities have existed for many years. Unfortunately, in the recent past, the type and degree of these initiations have become dangerous, and many youths in New Jersey have lately been charged with hazing and even sexual assault as part of school or sports initiations. "Hazing" is defined as a process-based in tradition that is used by groups in order to express and maintain a hierarchy within the group. According to statistics gathered by psychologist Dr. Susan Lipkins, who specializes in campus violence like hazing, 91 percent of high school students are involved in groups, and 48 percent of them reported having been part of a hazing ritual.
Sayreville Hazing Scandal 2014 Middlesex County, NJ
One of the most widely known cases of hazing that involved violation occurred in 2014 in Sayreville, New Jersey, in Middlesex County. The case, which received national attention, brought awareness to the underbelly of many high school and college sports teams in New Jersey and across the nation: hazing culture. In the case of the Sayreville sexual assault and hazing conviction, the school district responded by canceling the high school's football season; furthermore, Penn State withdrew its scholarship offer from one of the team's star players named in the case.
Statistics of Hazing in Our School Systems
As well-known as was this case, it is by no means the first time in which hazing violations and sexual assault in sports have been faced, and its presence is a commonality. Dr. Lipkins reports that over 250,000 college students nationwide have noted experiencing some sort of hazing in order to join a sports team. This goes far back in New Jersey: in the 1980s, Bergen County, NJ, university students on the school's football team were charged with forcing a team member to engage in a sexual act while others watched. In 2007, a freshman recruit to a fraternity at Rider University died from alcohol poisoning as a result of a hazing ritual. The fraternity members involved were charged with both hazing and serving alcohol to underage students. While the numbers of students involved in drinking in college has declined since 1980, down 36 percent from 44 percent of students to 28 percent of students, according to the Foundation for Advancing Alcohol Responsibility, the cases of abuse of power positions involving alcohol or not, such as hazing rituals, have continued to be a presence.
New Jersey's Anti-Hazing Law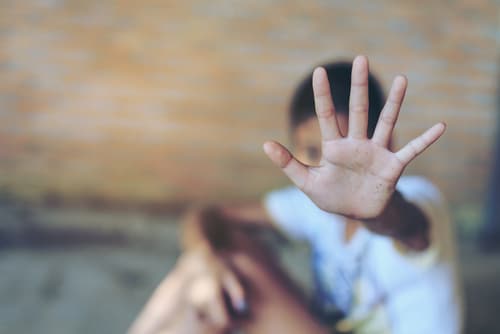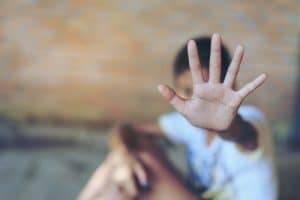 Due to the prevalence of hazing in New Jersey, in 1980 the state became one of the first to implement an anti-hazing law. The law, NJ Revised Statute Section 2C:40-3, states that 1) a person can be charged with the disorderly persons offense of hazing if, in connection with the initiation of members into a group, they knowingly facilitate conduct that places another in physical danger; and 2) a person can be charged with a fourth-degree crime of aggravated hazing if, in knowingly facilitating conduct that places another in danger, the result is, in fact, serious physical injury of the other person.
Disorderly Persons vs Aggravated Fourth Degree Charges for Acts of Hazing
As noted, what distinguishes a disorderly persons charge from an aggravated fourth-degree charge for hazing is the presence or lack of actual bodily injury. Under NJ Revised Statute Section 2C:40-3, acts of hazing could include sexual assault, physical assault, forced consumption of drugs or alcohol, or other dangerous acts. One can imagine that "dangerous acts" is up for legal interpretation and requires the expertise of an experienced attorney to properly navigate the terrain and ensure a just outcome. It should be noted that defense against a hazing charge cannot be that the victim provided consent.
Retain a Toms River Municipal Court Attorney Today
If found guilty of a disorderly persons hazing charge, handled at the municipal court level, the sentence may include an intervention program; usually, jail time is not given for this low-level charge for first-time offenders. Sentences for aggravated hazing, on the other hand, can involve up to 18 months in jail and fines of up to $10,000.
Peter J. Bronzino is experienced in representing youth across Toms River, Asbury Park, Spring Lake, Wall, Brick, Sea Girt, Manasquan, and surrounding areas in all hazing and assault charges, from lower-level disorderly persons cases to aggravated hazing. To speak with our firm today in a comprehensive and confidential case assessment regarding your child's hazing case, please Call (732) 812-3102 to schedule your consultation or fill out our online contact form.