Military Divorce May Pose Special Challenges for Service Members in NJ
Different from a Civilian Divorce, Military Divorce Deals with Unique Circumstances Requiring Further Assistance from an Experienced Divorce & Family Lawyer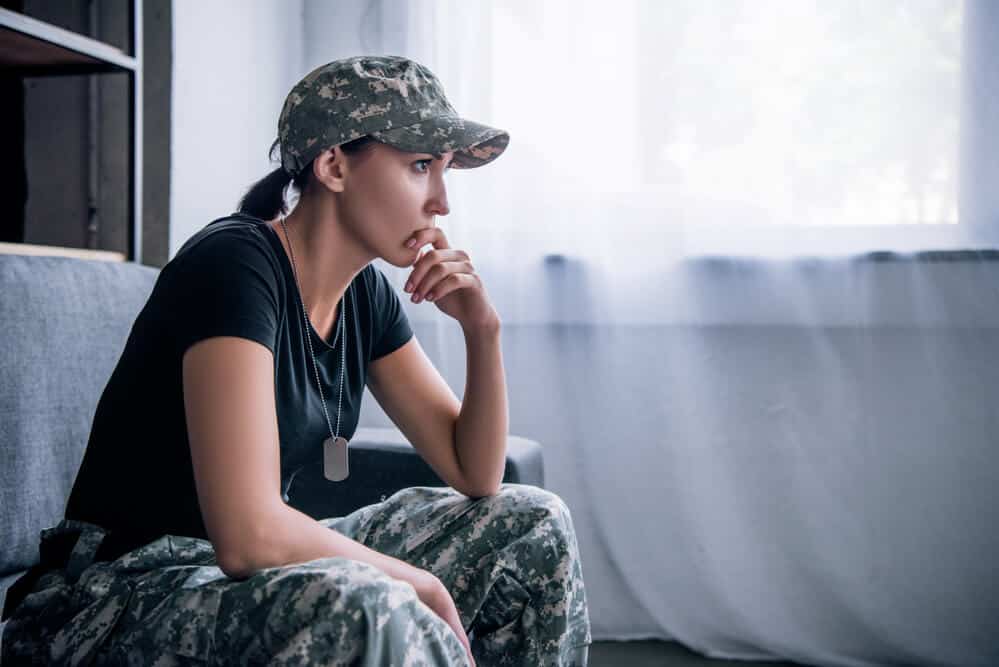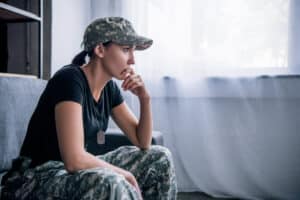 Divorce is never without its complications, but it can be even more so when one or both spouses are in the military.  Special rules apply to service members and their spouses when they divorce.  If you are considering a divorce and you or your spouse are in the military, it would be in your best interest to contact a divorce attorney at the Bronzino Law Firm to guide you through the process and protect your rights.
Special Considerations in New Jersey Military Divorce Cases
A military divorce is different in many ways from a civilian divorce.  Relocation can keep the family apart.  The service member will probably move to another base at some point in their career, and the civilian spouse may want to move closer to family and friends.  Because housing is usually on the base, the property division may not include a residence, but there may be additional assets other than the military pension, which has its own rules, as we will see later.
Child support is different in military divorces as well.  It is hard to fight for weekly payments when the payor is half a world away.  The military doesn't garnish their soldiers' wages themselves, but wage garnishment can be filed in civilian courts and carried out.  What can also be done is to contact the service member's commanding officer, who will pressure the ex to pay up.  This is partly because the military is strict about honoring debts.  If the situation becomes more serious, the soldier could be demoted or even discharged with conduct unbecoming.
Where Can a Military Divorce Be Filed?
A military divorce can be filed in the state where the spouse lives, where the service member is stationed, or the service member's home state.  It can also be filed in the state where the service member has chosen to retire if they are no longer on active duty.
Residency Requirements for Service Members
Residency can be decided in three ways, the state where the spouse who files for divorce lives, the state where the military member's base is located, or the state where the service member claims residency.
Pensions and Benefits May be Affected by a Military Divorce
Because the pay service members receive may not be enough for savings plans, property purchases, or other investments, the most significant asset available is often the pensions and benefits they receive.  Salary pensions are considered an asset that qualifies for equitable distribution and can be divided just as any other marital asset.
The military retirement allotment is not a qualified pension plan but a federal entitlement that requires an Application for Former Spouse Payments from Retired Pay (DD Form 2293) to be sent to the Department of Finance and Accounting Services (DFAS) along with a copy of the court order showing the division of the retirement pay.  The Court must also provide a breakdown of how the payment amount was determined.  There are times when the Court decrees that retirement benefits to the ex-spouse will not be paid until the service member retires.  There is also a buy-out plan where the service member pays the ex-spouse in one or several lump sums to avoid paying more after retiring.
There are two benchmarks called the 10/10 and the 20/20.  The first number refers to the years the service member was married.  The second number refers to the years the servicemember has been in military service.  If the time of enlistment coincided with the beginning of the marriage and the marriage lasted for ten years while the service member was still on active duty, the civilian spouse will receive support and pension funds directly from the DFAS.  They will also have limited (temporary) use of base perks, including commissary, gym, health care, and post exchange (PX).  At 20 years of marriage and active duty, the civilian spouse will receive payments from the DFAS and have permanent use of base perks.  If a divorce occurs before either of those instances, the service member must make all payments directly to the former spouse.
Aspects of Military Divorce Handled Differently from a Regular Divorce
In a civilian divorce, the couple usually resides in the same state where the divorce is filed.  In a military divorce, if both spouses move to different states, any adjustments to child support or custody issues can only be made in the state where the divorce was filed.  As an example, if the husband who has custody of the children moves from Trenton, New Jersey, to Bakersville, California, to be close to family and his ex-spouse is stationed in Baton Rouge, Louisiana, when they need to make changes for any reason, they would be required to travel back to New Jersey to do it.
Parenting plans must be flexible enough to reflect military life's unpredictability but solid enough to provide the children with stability.  Pre-planned screen time and phone calls should be a part of the plan, especially when the parent is deployed.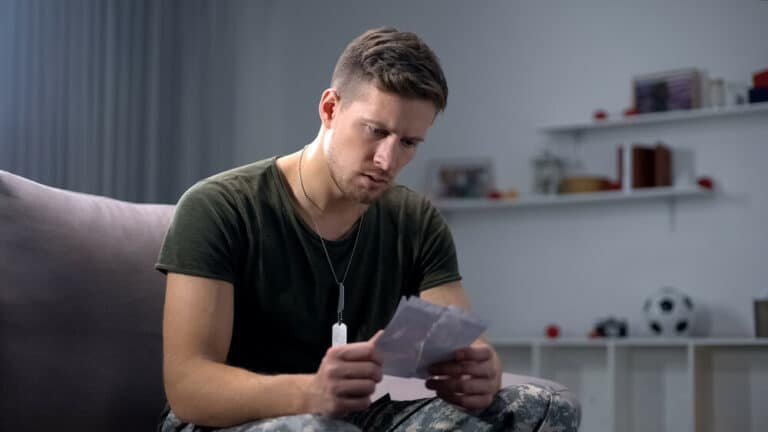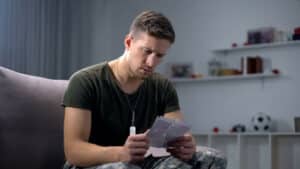 Non-monetary benefits such as housing and food allotments are included in the determination of spousal support.  These are referred to as BAS (Basic Allowance for Subsistence) and BAH (Basic Allowance for Housing).  The Court will request income tax forms and an LES (Leave and Earnings Statement).  The LES will include any bonuses such as hazard pay, hardship pay, flight or jump pay, sea or submarine pay, clothing allowances, hostile fire pay, and others.
If child support is not granted, each branch of the military has its policy regarding the amount of child support that must be paid, and it is usually much less than that decided in state court. In some branches of the military, a civilian spouse with no children doesn't receive any support.
According to the Soldiers and Sailors Relief Act (SSRA), active-duty service members can apply for a temporary stay of 90 days if they are deployed or on active duty.  No judicial or administrative business can take place that would adversely affect them.  A more extended stay can be granted, but it must be justified.  This act is intended to ensure all military personnel is allowed due process.
Contact Our Military Divorce Lawyers in Brick & Sea Girt NJ to Get Your Free Consultation
The rules when getting a military divorce can be dizzying.  Just the amount of acronyms alone can make your head spin.  If you or someone you know is contemplating filing for a military divorce, many rules differ from a civil divorce.  Whether both spouses are on active duty or one is a civilian, it is vital to have someone in your corner who knows how to proceed in your best interests regarding child custody, support, and alimony.
The Bronzino Law Firm is familiar with military procedures and the difficulties of military life.  We have the knowledge and seasoned experience you need at this difficult time.  Don't let confusion regarding the military system or the family law system leave you unprotected.  You have the right to be represented by an outstanding lawyer who will guide you through this process in Neptune, Colts Neck, Oceanport, Red Bank, Middletown, Tinton Falls, Eatontown, Manchester, Point Pleasant, and other Ocean and Monmouth County towns.
Call right away to get the ball rolling on your new life. Call (732) 812-3102 for your confidential and always free consultation or contact us at your convenience online. It's time to take the first step toward your future.