It is Not Mandatory, But Having Title Insurance Should be on Your To-Do List
Our Real Estate Lawyers Will Explain Why Title Insurance Plays a Critical Role in Real Estate Transactions in New Jersey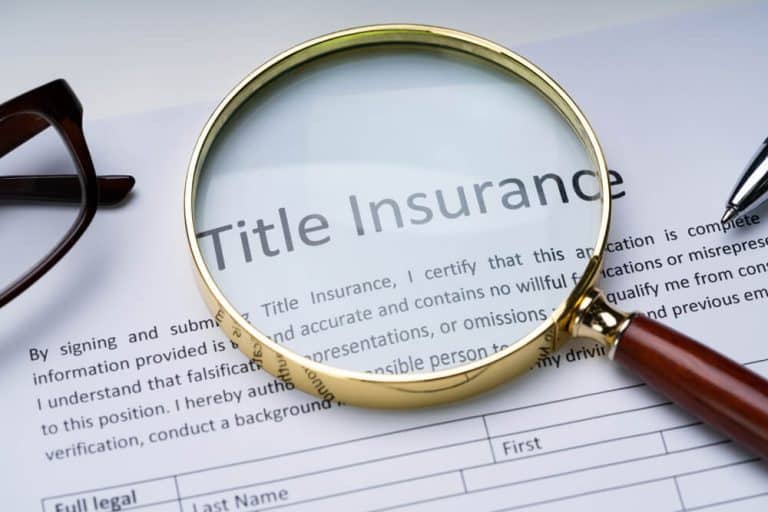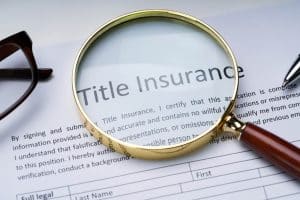 There are so many costs associated with closing on a new home that many people want to shirk on 'unnecessary add-ons' like owner's title insurance. Is it even worth it, or is it just another cost that doesn't do much good? Well, if you bought a house, and then a few years later a relative of the prior owner showed up with a deed to the house, claiming it belonged to them, would you be protected? If you had owner's title insurance, you would. Title insurance is a form of protection for both lenders and owners from any issues that may arise with the property's title. It mainly protects against issues that are inherited from the previous owners. Read on to learn more about what title insurance is, and why it's an important investment when you're closing on a house.
Main Purpose of Title Insurance in New Jersey
Title insurance protects those who have invested in a home – both the lender and the buyer – from unforeseen defects to the title. It is important to know what types of problems it specifically covers that make title insurance unique. It generally covers but is not limited to mistakes made in public records, such as mistakes in the title owner's name; claims to the property by others related to the previous owners; unknown outstanding liens; unresolved issues that affect the property and its value; and false or flawed documents recorded by the previous owners.
Not Mandatory but Highly Recommended
Title insurance is not mandatory by New Jersey law, but it is absolutely recommended. Many lenders require that a buyer purchase lender's title insurance as part of the closing package in order to protect the lender's investment in case one of the above unforeseen issues with the property's title arises. Keep reading to learn more about why it is important to have both lender's title insurance and owner's title insurance as part of the deal when you close on your new home.
Popular Misunderstandings Surrounding Title Insurance in NJ
The main misconception about title insurance is that it's not worth getting because of the added cost. In fact, most title insurance companies charge a relatively small amount for owner's title insurance (as noted above, your lender will likely require you to buy lender's title insurance), and the money you'll save on lawyer's fees and other expenses to protect your claim to your home if something happens makes the investment worth it.
Additionally, many think that title insurance companies unfairly pocket the majority of the cost, which you pay once, up-front at closing. In fact, reputable title insurance companies use the fee to do an extensive search of potential issues that may arise with your property's title.
Title Insurance Calculation
Title insurance cost varies slightly among title insurance companies; additionally, it increases as the value of the home increases. One general method for calculating title insurance cost is multiplying the cost of the house by between 0.5% and 0.8% to determine a ballpark cost you can expect to pay for the owner's title insurance.
Aspects Left Out in Title Insurance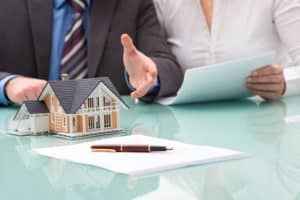 Title insurance does not cover issues that arise with the property after closing. Examples of this could be the growth of mold, termites, or structural issues that were not found before the sale. However, homeowner's insurance is the available protection for these issues and should also be purchased when you close on your home.
Who Pays for Title Insurance at a Closing in New Jersey?
The home buyer pays for both lender's title insurance and the buyer's title insurance.
Get the Experienced Advice of Our Real Estate Lawyers on How to Handle Your Title Insurance in Brick, NJ
A real estate lawyer is an invaluable resource for home buyers. Because of the complex requirements necessary to close on a house, it's essential to have someone to walk you through all of the details of those requirements, as well as hidden issues that could arise, such as those covered by home buyer's title insurance. They'll also advise you on additional inspection and coverage they recommend based on their learning and experience with homes in the area.
When you find yourself headed for closing on a house and unsure about how to protect your investment, our attorneys can advise and assist you. At Bronzino Law Firm, we understand the importance of such a large investment as a new home and how much is at stake. We personally approach our clients' needs as we represent those in Bay Head, Asbury Park, Lakewood, Holmdel, Brick, Freehold, and across Ocean and Monmouth Counties, ensuring that their home is fully covered for whatever comes their way in the future.
Contact our law offices at (732) 812-3102 for a free consultation to discuss your home buying options.