CONSTRUCTION ACCIDENTS
|
|
CONSTRUCTION ACCIDENTS
CONSTRUCTION ACCIDENT LAWYER TOMS RIVER NJ
HANDLING INJURY CASES ACROSS OCEAN AND MONMOUTH COUNTIES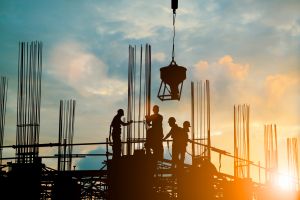 Construction sites remain one of the most dangerous workplaces, with the U.S. Bureau of Labor Statistics reporting 781 fatalities in 2011 and even more work-related injuries. There are numerous causes for these injuries including:
Falling objects
Falls from elevated areas
Electrocution
Fires and explosions
Exposure to harmful substances
Equipment malfunctions
Trench collapses
Inadequate supervision and safety programs
There are laws and regulations in place to protect employees from hazardous work environments. However, the negligence of contractors, subcontractors, equipment manufacturers, other employees or another third party can cause construction accidents that result in moderate to fatal injuries.
Brick NJ Work Accident Lawyers
If you were injured on a construction site due to the negligence of a third party, you deserve compensation for your pain and suffering in addition to your workers' compensation payments. At the Bronzino Law Firm, we understand the complexities of determining liability with multiple parties involved. If you were injured on a New Jersey construction site, we will work diligently to protect your rights to get you the compensation you deserve.