Menopause may be Connected to Marital Breakdown, the Decision to get a Divorce, and what Happens in Divorce Cases in New Jersey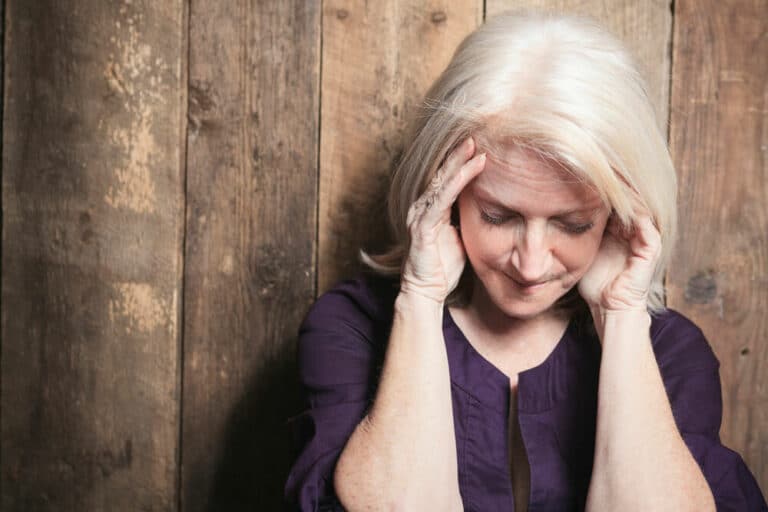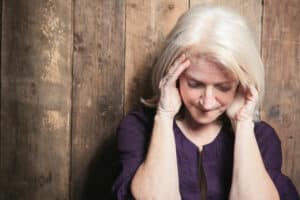 The impacts of physiological and psychological changes on a person's life are universal and part of the human condition. As people age, changing life experiences and orientations lead to uncomfortable growth edges for relationships. This is particularly evident in intimate partnerships, where statistics show that couples face the most risk for divorce during transformational periods in the life of one or both partners. Pregnancy and early parenthood, major professional changes, traumatic events, chronic illnesses, and menopause are all times when marriages face increased pressure that many couples do not supersede. According to a study by the Family Law Menopause Project and Newson Health Research and Education, over 70 percent of women who divorced at menopausal age blamed the life change for the dissolution of their marriage. If you are considering or going through a divorce at this transformational time and in Tinton Falls, Toms River, Point Pleasant, Colts Neck, Berkeley, Stafford, Wall, Seaside Heights, or elsewhere in Ocean and Monmouth County, contact our legal team at Bronzino Law Firm for an in-depth free consultation to discuss the implications and next steps.
What Effects Might Menopause Have on a Relationship in NJ?
Menopause is a life-changing time for all women, and its impacts certainly can be felt by their partners. During menopause, a woman's hormones experience a dramatic shift, leading to erratic emotional behavior, including anxiety and depression, physiological symptoms such as hot flashes and night sweats, and changes in a woman's outlook on life and their place within it. These added stresses and symptoms are almost always projected onto relationships. While menopause rarely is the sole reason a marriage breaks down, it often serves as a pressurizing factor that highlights underlying issues in the marriage that need to be resolved. In addition, because changes in libido associated with this time period may lead to decreased physical intimacy within partners, the spouse not experiencing reduced sex drive may turn elsewhere for intimacy, initiating marital infidelity.
Menopause and Divorce Correlation
It is not often that menopause is the singular reason for a New Jersey marriage to break down, though it does amplify stresses in the home that contribute to conflict. When menopause is creating an issue in the relationship that was otherwise not there, or even if it is amplifying an underlying conflict that needs to be addressed, there are steps that can be taken to resolve the issues and harmonically navigate this transformational time. In the case that the best step forward for one or both spouses is divorce, an experienced family law attorney at our law firm can help that process move forward amicably and swiftly so that you can move on with the next chapter of your life.
Practical Ways to Deal with Divorce During Menopause
The most important thing to keep in mind when moving through divorce while one or both spouses are experiencing menopause is to cultivate emotional intelligence. Emotions are likely to run high at this time, especially if one spouse's menopause has contributed to the other spouse's infidelity or if the couple has experienced increased conflict and a breakdown of communication. In such cases, your divorce attorney will be prepared to contact your ex's attorney on your behalf, limiting communication to practical issues. They will also help mediate your interactions to cultivate a productive and compassionate shared space that supports you both in getting what is rightfully yours in the divorce and getting you on your way to new beginnings as soon as possible.
A Divorce Lawyer at our Firm can Navigate Your Divorce Amidst Menopause or a Menopausal Spouse in Southern New Jersey
In New Jersey, in divorces in which emotions are strong and conflict is likely between partners, an experienced family law attorney like those on our team at Bronzino Law Firm is an invaluable ally. We have a wealth of experience assisting clients with divorces and divorce-related matters in Lavallette, Ocean Township, Middletown, Manalapan, Monmouth County, Ocean County, Freehold, and along the Jersey Shore. Our firm has a track record of success in navigating difficult conversations and negotiations with partners, assuaging the diverse emotions associated with a divorce, and ensuring that our clients get their fair share in a divorce. Our compassionate divorce and family law attorneys are known for getting the job done successfully while helping their clients through trying times physically, psychologically, emotionally, and financially. Contact us today at (732) 812-3102 for a free consultation to discuss your divorce case today.