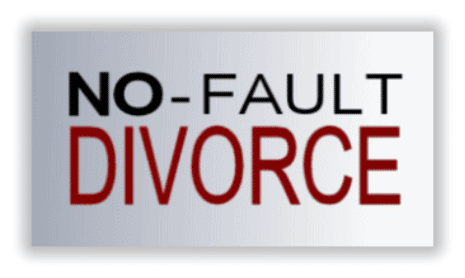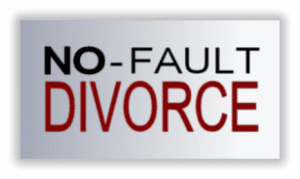 Many of our Ocean County clients are unsure of their rights in New Jersey when they want to divorce but their spouse doesn't. The simple answer is that anytime you have an "irreconcilable difference" with your spouse, you can file for a no-fault divorce in New Jersey. An irreconcilable difference can include the fact that you wish to divorce and your spouse does not.
So while your spouse cannot stop you from filing for and obtaining a divorce in New Jersey, they can contest the terms of your divorce settlement which includes child custody, child support, division of assets, and alimony. These are the specific areas that your Brick, NJ divorce attorney can help you with, ensuring that your rights are protected and that any agreement signed is in your best interests.
How to Get an No-Fault Divorce in New Jersey
As previously noted, even if your spouse has committed no wrongdoings against you which would allow you to seek a fault-based divorce, you can file for a no-fault divorce at any time. Here are a few steps to follow once you have decided that you wish to divorce:
Consult with an experienced Ocean County divorce lawyer. A good divorce attorney can advise you of what to expect during the divorce proceedings and settlement negotiations, can help you follow the steps necessary to successfully resolving your no-fault divorce, and ensure that your rights and interests are protected at all stages of the divorce process.
Inform yourself on the divorce process by consulting with your attorney, doing your own research, and speaking with friends and family who have also gone through a New Jersey no-fault divorce. The more you know about the process and what to expect, the better you can make the difficult decisions and compromises involved with any divorce.
Once you have consulted with your Toms River divorce attorney and have a good understanding of the process, you must now serve your spouse with the documents necessary to begin the divorce process. These papers must be delivered in-person by either the county sheriff's office or a professional process server. If you do not know the current location of your spouse, you do have alternative legal options for ensuring the proper service process is followed, consult with your attorney regarding your options and next steps.
Once your spouse has been properly served, they are given thirty-five days to respond. They may respond by requesting a court appearance in order to contest the terms of your divorce settlement, but remember they cannot contest the divorce itself. If your spouse does not respond within the thirty-five day limit, you may request a default divorce. This requires additional paperwork be provided, and once you and your lawyer have gathered and filed this extra documentation, you will be given a court date at which a judge will grant you a default divorce.
Contact an Ocean County Divorce Attorney Today
The final decision to divorce can often be a difficult one, but once made, the best way to proceed is by consulting with an experienced divorce attorney. While your spouse may not be able to contest your divorce, if you make a mistake with any of the many documents and processes involved, the court may deny your request for a divorce.
Attorney Peter J. Bronzino has extensive experience helping clients across Brick, Toms River, Point Pleasant, and Wall with their divorces and all related issues. Whether you are concerned about securing certain marital assets in your property settlement agreement, or ensuring as much time as possible with your children, Bronzino Law Firm is ready to negotiate on your behalf and protect your interests and rights.
Our small size allows us to develop personal and attentive relationships with our clients, while at the same time charging fair and reasonable rates. To speak with our family law team today regarding your divorce and any concerns you may have, please contact us online or through our Brick, NJ office at 732-812-3102.