Tag:
Toms River Prenuptial Agreement Lawyer
A Divorce and Family Lawyer will Help Pro Athletes Draft a Prenuptial Agreement in Monmouth County, NJ
Besides training hard and achieving goals, drafting a prenup should also be considered in the game plan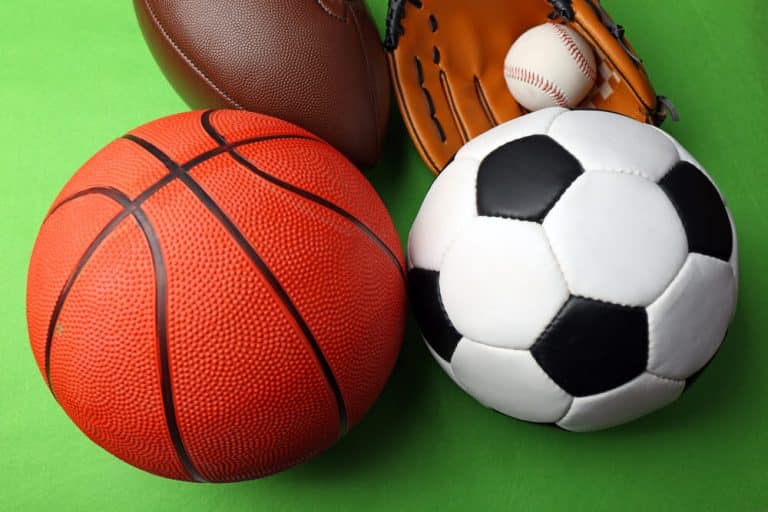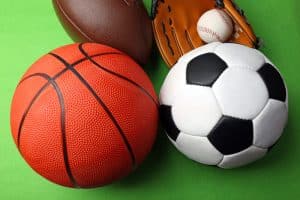 Though many dream of becoming a professional athlete, few are aware of the difficulties that extend beyond the field or court. They build a romantic relationship while traveling all over the country or the world. Being married or having children is pressure added to a person whose performance is constantly scrutinized and whose contract could be rescinded or not renewed.
Athletes are constantly training to improve their physical and mental health by exercising and pushing themselves and their teammates. At the same time, their coaching staff provides them with strategies and skills. Their job security is always fluctuating because new athletes are constantly arriving, and after a few challenging games, the new ones could take over. Even in the offseason, training clubs, nutritional plans, and two-a-days (2 workouts per day) keep the athlete focused on their conditioning.
Professional athletes work more than 40 hours a week. They travel, compete, go home, compete, travel again. Their bodies are under constant stress, and they must hydrate and get enough sleep to continue to offer the results that have made them famous. Speaking of famous, 90% of professional athletes make under $200,000. But many generate additional income through commercials or endorsements. Professional athletes work weekends and holidays. They can be away for weeks at a time. Everyone wants to be a pro athlete until they find out the sacrifice required.
Why Is It Important For A Pro Athlete To Have a Prenup in NJ?
Pro athletes derive most of their income during 8 to 10 years of their career. They also receive payment from signing bonuses and endorsements. It can be a large amount of money, but only for a short time. A prenup protects the player from losing all of their income earned while they are playing, and that which must last them the rest of their lives.
A Brief Look at the Numbers
Here are some little-known statistics about pro athletes and divorce. Many studies indicate that pro athletes struggle more with divorce than those in other professions. 87% of NBA players are divorced within five years of getting married. 60% of professional athletes are "broke" within five years of finishing their careers. MLB players have a similar divorce rate at 60-65%, while professional wrestlers are 43%. What is interesting is that all of these numbers reference male pro athletes. WNBA players and female soccer players do not experience more than 30% divorce rates.
Pro Athlete's Prenup Differences from a Regular Prenup
A pro athlete's prenup must consider that their income, though very high, will not be coming in for more than ten years or so. There are cases where it is more or less, but that is the average. As the athlete takes advantage to stretch their earning potential as far as it will go during the height of their career, a prenup should reflect the unique way the income is accrued.
Handling Extra Payments Such as Bonuses and Promotional Income
There are several essential points that a prenup for a pro athlete should have that are not found in your garden variety one. An athlete's income is broken down into several parts that must be protected. The first is the contract with the sports organization. It is the player's salary. Secondly, is the off-the-field and post-retirement income such as endorsements, coaching, and even broadcasting opportunities fall into this category. Spousal support can be limited to prevent payments from getting out of hand. Everything considered an asset, such as bank accounts, investment accounts, properties, and high-ticket items such as cars and jewelry, are also placed in the prenup.
The Role of a Financial Advisor in Drafting a Prenup for a Pro Athlete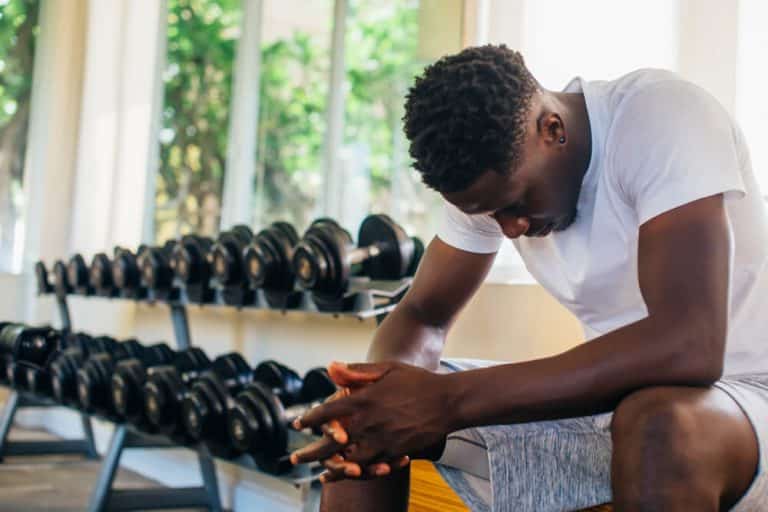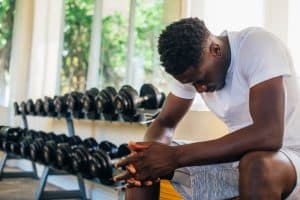 A financial advisor's help is invaluable for a pro athlete. From calculating future earnings to suggesting solid investments, an advisor can organize expenses, submit tax forms, and provide the information required to create a prenup. Assets such as properties, jewelry, and vehicles can be appraised if necessary, calculated, and included in the prenup.
Why Is an NDA (Non-Disclosure Agreement) Necessary in an Athlete's Prenup?
Athletes who have endorsement deals or are trying to get them need to keep their image squeaky-clean. With social media like Instagram and TikTok, the rumor mill is running 24/7. A pro athlete should have an NDA in their prenup to avoid anything nasty from being leaked by their spouse, friends, or family.
Types of NDA Clauses Included in a Prenup For a Pro Athlete
There are three kinds of NDA. The first is unilateral and is where one person discloses information to the other requesting secrecy. The bilateral NDA, also known as a mutual NDA, involves two parties sharing information and keeping it secret. The Multilateral NDA involves three or more parties where one party discloses information to the group which they are expected not to reveal.
Request a Free Consultation with Our Lawyers to Explore the Particulars of your Athlete's Prenup in Rumson and South Jersey
Are you a pro athlete looking to get your finances in order and set up a prenup in New Jersey? Do you want to talk about the possibilities legally available to protect you and your property? Do you have contract negotiations coming up and are planning to marry soon?
It's a good idea to have a lawyer oversee your financial health. Frequently, large salary earners have tax troubles because they were miscalculated. Closing deals on properties or businesses you are interested in is certainly in our wheelhouse. Our qualified Family Law and Divorce team of lawyers can help you outline a prenuptial agreement that meets all the requirements for a professional athlete in Asbury Park, Monmouth Beach, Sea Bright, Colts Neck, Sea Girt, Red Bank, Manasquan, Rumson, and towns across Monmouth and Ocean Counties.
At Bronzino Law Firm, our experience and abilities to keep your financial life afloat while you are on the court or take the field is something we are passionate about. Call us at (732) 812-3102 or look for our online contact option for your free confidential consultation. We look forward to discussing your needs and if you so choose, diligently representing you.
Redefining the Use of Prenuptial Agreements in Freehold and Toms River, NJ
Different from the past, more younger couples opt for a prenuptial agreement to cover aspects like student debt and other up-to-date topics.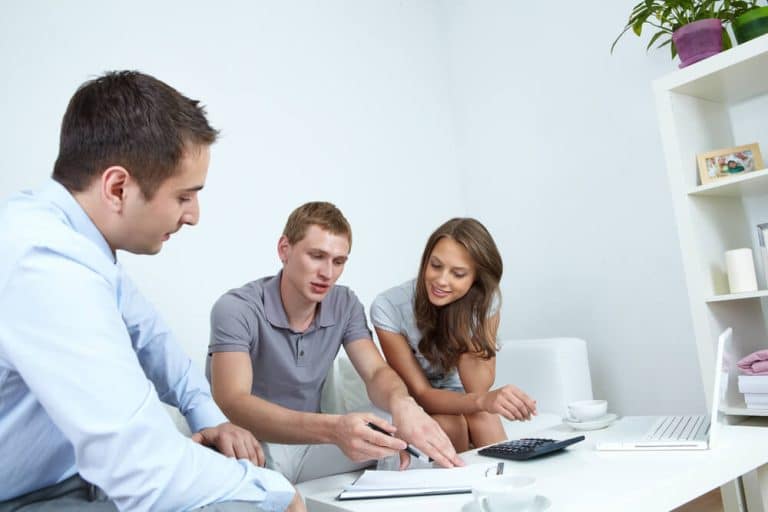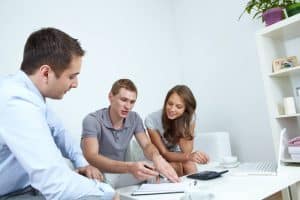 In New Jersey, as in all of the United States, marriage is a court-enforced union that brings many benefits and conditions to a couple's legal and financial life. When a couple splits, however, the process of dividing their assets is a matter that must be settled, either by a couple or by the courts. New Jersey is a state that follows the equitable distribution model in divorce: when a couple legally dissolves the union, marital assets are distributed based on considerations the Superior Court: Family Part reviews, if the couple cannot come to a settlement agreement with the help of their own legal counsel or mediators. Assets obtained or developed while the couple is married are legal property of both parties, and if the spouses divorce, each has a fair claim to the assets, including savings, properties, valuables, and investments.
Because marriage is such a binding reality, and in this day and age, more and more young professionals are deciding to get married and bringing in assets of their own, many couples are choosing to develop prenuptial agreements to protect personal assets and prior investments in the case that the union dissolves.
Read on to learn more about the uptick in prenuptial agreements and why it is important to hire a family lawyer to help you with your prenup.
Prenups on the Rise Among Millennials
A prenuptial agreement is a legal document that outlines each individual's rights and outlines specific conditions and controls, should the marriage be legally dissolved due to divorce or even death. Couples entering into prenuptial agreements generally outline such elements as distribution of particular assets and spousal support or alimony rights.
Many believe that only very wealthy couples enter into prenuptial agreements, or that signing a prenup means that the marriage is fated to fail. Neither of these is true. In fact, Business Insider reports that no evidence exists that couples who have a prenuptial agreement have a higher divorce rate than those who don't. As more and more millennials are getting married, many of whom have established professional careers and a sense of independence that lends itself to forming a prenuptial agreement to protect one's own assets in the long term, a more diverse subset of people in New Jersey include prenups in their marital preparations.
According to the American Academy of Matrimonial Lawyers, more millennials are requesting prenuptial agreements. The study notes that later marriage and student loan debt play a role in the decision to sign a prenup. Over 60 percent of lawyers polled noted a rise in the number of prenuptial agreements among this population. And CNBC reported that prenuptial agreements have skyrocketed in the past two decades to five times their prior rate.
Common Reasons to Draft a Prenup in NJ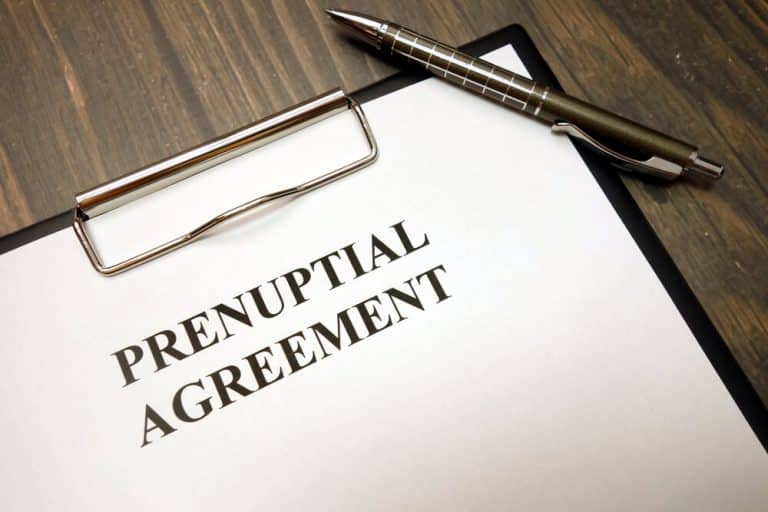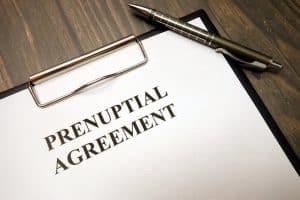 As noted above, many millennials are interested in protecting their assets, as they are developing their professional lives and marrying later than prior generations. Other common reasons that a couple would elect to enter into a prenuptial agreements to protect a business or joint venture in the case of a divorce and to protect dependents such as children. In order to prevent assets from being equitably distributed in a divorce in a manner that does not suit the couple, they may determine how certain assets would be distributed, allowing them to rest at ease that those assets are protected in the future.
Spouses of millennials with substantial student loan debt may want to enter into a prenuptial agreement to protect against inheriting that debt, just as those with substantial savings may want to protect their assets from equitable distribution once they become maritally claimable.
Profile of Couples Getting Prenups
The profile of the couple entering into a prenuptial agreement is diversifying. While traditionally, mostly very wealthy couples entered into prenuptial agreements, as the profile of New Jersey couples is changing, the profile of the 'prenup couple' is changing. Millennials filing prenuptial agreements is on the rise, as couples who have waited until later to marry seek to protect their professionally-gained assets and protect from taking on educational debt of their spouses.
Retain a Respected Ocean Township Prenuptial Agreement Lawyer to Draft Your Document
Having an experienced family law attorney on your side to help you draft a prenuptial agreement is an essential asset. New Jersey marital law is binding and the state's equitable distribution model ensures a fair separation that may not suit the needs of each spouse in a relationship in the case of divorce. Having clear expectations and agreements about the agreed-upon distribution of assets and potentially spousal support, as well as other factors, is important when the couple is on the same page and seeing eye to eye. An experienced lawyer knows nuances of asset distribution that a couple entering into marriage will likely not have any idea about, and as such, their perspective is invaluable.
Are you entering into a marriage in New Jersey and want to protect your assets, as well as protect yourself from taking on your partner's debts? Our family law team at Bronzino Law can help. We have successfully supported hundreds of clients in drafting a comprehensive and tight prenuptial agreement in Monmouth Beach, Red Bank, Rumson, Sea Bright, Bayhead, Long Beach Township, and other towns along the Jersey Shore. Contact us at (732) 812-3102 for a free consultation to discuss your marriage preparation today.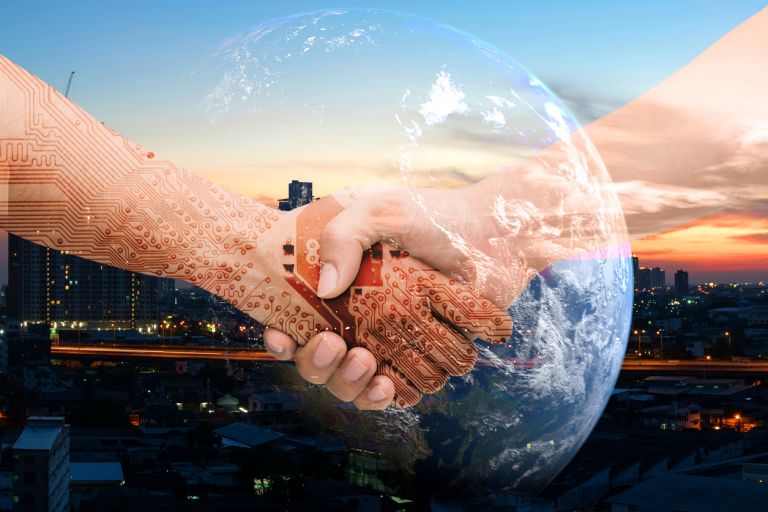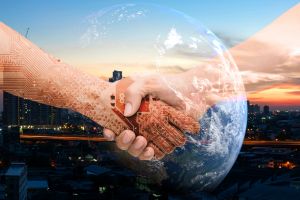 Since their inception, prenuptial agreements have allowed soon-to-be married couples to clearly define how their marriage will affect their individual and joint financial responsibilities for years to come. Prenuptial agreements can allow these couples to define which of the assets that each party brings to a marriage or financially co-mingled relationship will remain individually owned, which will become jointly-owned assets, and how these assets should be divided in the event that the marriage or relationship should end.
However, while prenuptial agreements and other marital agreements have traditionally handled more material assets such as homes and real-estate properties, investment accounts, retirement accounts, and privately-owned businesses, in recent years prenuptial agreements have begun to also address much more modern concepts related to things such as:
Intellectual Property
Student Loans
Social Media
Pet Custody
Stay-Home Parenting
So how exactly can your Ocean County prenuptial agreement, postnuptial agreement, or cohabitation agreement be modified to reflect these types of concerns, and what exactly do they mean? Let's take a look.
Toms River Prenuptial Agreement Lawyer – Intellectual Property
Laws regarding intellectual property are still rather undeveloped in comparison to our laws regarding more material types of property. Should your relationship end, what happens to the Youtube channel you or your partner created, your blog, your live-stream channel on Twitch.tv, or your ownership of an app you created for the app store?
To some of us, having concerns over the ownership of these things may sound silly, but in reality there are many people whose full-time work is creating Youtube and streaming video content, something which can be quite lucrative given enough viewership.
Retention of these properties as part of a divorce settlement agreement can be extremely important to the content creator, and by including terms for the ownership of these kinds of intellectual properties as part of your prenuptial agreement or marital agreement,  content creators can ensure that these properties remain under their control and unaffected during the dissolution of a financially co-mingled relationship.
Ocean County Prenuptial Agreement Attorney – Student Loans during Divorce
As the cost of higher education continues to increase to almost obscene amounts, younger generations almost always have thousands of dollars in student loans which need to be repaid. Deciding how debt will be divided and assigned during a divorce can be an extremely complex and contentious process in Ocean County. Considering the amount of debt that student loans can carry, including terms regarding student loans within a marital agreement can go a long way towards easing tensions within a relationship, and save a great deal of time, money, and stress should the relationship end.
Marital agreements can help couples to define which debts are jointly held debts, which are individually held, and how much each party should contribute toward the repayment of these student loan debts.
Brielle Marital Agreement Attorney – Pet Custody during Divorce
As discussed in our article from several weeks ago, and perhaps not that surprisingly, pet custody is becoming one of the most heavily litigated issues during divorces across the country. Of course, litigation of any divorce issue equals time, money, and stress, and one of the best ways to avoid this kind of conflict is to include terms for the custody of a family dog, cat, bird, etc within a marital agreement.
Again, this may seem unnecessary to non-pet owners, but for anyone who has developed a close relationship with a pet, working with your partner to create a custody plan for a family pet can be extremely important – whether that be some type of shared pet custody arrangement, or individual pet custody.
Silverton Divorce Attorney – Social Media and Marital Agreements
Another modern, emerging issue during many Ocean County divorces is that of Social Media – specifically what each party is saying/posting about the divorce, and even what they are saying and posting about their partner.
Not only can social media posts be extremely hurtful and cause the other party to be much less cooperative during the divorce negotiation process, they can also even paint one party or the other in such a light that a court of law looks unfavorably upon them, and penalizes them in divorce settlement issues such as child custody and alimony.
However, many couples are now including specific terms regarding social media posts during a potential future divorce. Prenuptial agreements and other marital agreements can easily allow couples to define what things can or can't be said on platforms such as Facebook, Twitter, Instagram, and more. In fact, including terms regarding Social Media posts within a marital agreement is becoming more and more "the standard" given just how impactful these posts can be on both the poster themselves, as well as the other party.
Point Pleasant Prenuptial Agreements – Stay-At-Home Parenting and Rehabilitative Alimony
Finally, while stay-at-home parenting is certainly not a modern concept, couples are more and more including terms related to a stay-at-home parent and rehabilitative alimony within their prenuptial agreements.
When one spouse or partner sacrifices their own education or career in order to be a stay-at-home parent and raise their children, should that couple divorce, the stay-at-home parent would almost always be entitled to rehabilitative alimony. Rehabilitative alimony is a specific type of alimony which is designed to allow the individual who has sacrificed their own financial earnings for the betterment of the family to obtain the education and job-training necessary to re-enter the workplace.
By including terms for rehabilitative alimony within a prenuptial agreement or other kind of marital agreement, couples can avoid lengthy and costly legal proceedings in the event that their relationship should end, and can allow both parties of a relationship to feel more secure in the future of the relationship itself.
Contact An Ocean County Prenuptial Agreement Attorney Today
The bottom line is that the many benefits of creating and entering into a prenuptial agreement or marital agreement have not changed. What has changed however, is the scope and flexibility of these types of agreements. As our society continues to develop new ways of interacting, living, and earning a living, so has family and divorce law, especially when it comes to prenuptial agreements, postnuptial agreements, and agreements for unmarried couples.
At The Bronzino Law Firm, we have extensive experience helping clients and families to draft, modify, validate, and contest highly complex and situation-specific marital agreements of all kinds in towns across Ocean County and Monmouth County, including Toms River, Point Pleasant, Brielle, Bay Head, Silverton, Manasquan, Brick, Jackon, Howell, Wall, and the surrounding communities.
Attorney Peter J. Bronzino believes that by working closely with each of his clients, and keeping them highly informed and involved throughout the process, he can best work to achieve the types of results which meet his clients unique needs and concerns when it comes to their legal, financial, and parental futures.
To speak with Peter Bronzino and our experienced legal team today in a free and confidential consultation regarding any kind of marital agreement, a divorce, a post-divorce modification or enforcement matter, or any other kind of family law matter, please contact us online, or through our Brick, NJ office at (732) 812-3102.