Domestic Violence Attorneys Dealing with Modern Tracking Devices in Brick and Sea Girt, NJ
You might think of stalking as a person following you, however, modern technology brings a whole new twist to this issue.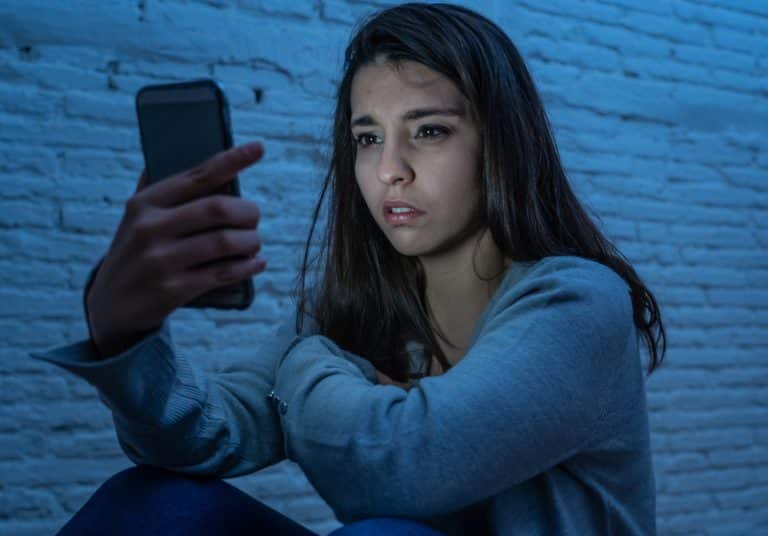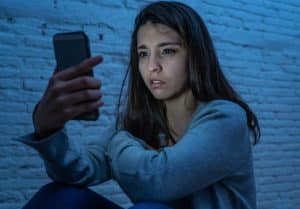 Stalking is one of the acts listed in N.J.S.A. 2C:25-19 as part of the definition of domestic violence. It's in the list along with homicide, assault, and harassment, and it can be perpetrated by an intimate partner, a former intimate partner, or a member of your household.
Stalking and Technology in Ocean County, New Jersey
You might think of stalking as a person following you, watching you, or bothering you with unwanted texts, emails, or social media posts. But with modern technology, it's taken a high-tech twist that can be hard to protect against.
Lately, abusive intimate partners have been stalking—a means of exercising control by creating fear—using navigation technologies built into modern vehicles. They might also use devices that stick with magnets to your car.
Of late, there's been an increase in stalking via technology. It has law enforcement and community officials concerned since stalking is traumatic to the victim. It has also been known to lead to violence.
Officials are considering turning the tables on stalkers by using technology to keep track of them. If a stalker is convicted, he or she can be required to wear a GPS monitoring device. The stalker's victim also carries a device that gives a warning tone when the stalker is within a certain distance, and it sends a text to the victim's cellphone. It can also notify law enforcement officials to come to the location.
There are concerns about the civil liberties of stalkers being violated by having to wear a device like this. So officials counter that they will only require it on people who, upon evaluation, are deemed likely to be the most dangerous. Signs that they will be dangerous include:
If they've threatened violence before
If they have access to weapons
The time invested in the relationship. The longer the relationship has been going on, the less likely the abuser is to let go.
Because of civil liberties concerns, NJ officials want only the most potentially dangerous people to be monitored.
If the stalker turns up at weird places—like places you've never been before, and he or she has no experiential knowledge of you going there—and at suspicious times—when you're more likely to be alone—you may have a tracking device surreptitiously placed on your car. We advise you to take your car to a repair shop and have a mechanic look it over carefully. If your car has a built-in navigation system that your intimate partner had a role in setting up, you may have to get a different car for safety's sake.
As the technologies for tracking and surveillance become ever-more advanced and commonplace, stalking is becoming more difficult to fight. Perpetrators are desperate people and will use any tool they can get their hands on to gain power over and abuse their victims.
And many forms of abuse require no advanced technologies or knowledge of how to use them. Abusers can use everyday devices like cellphones too. Even then, intimate partner abuse is hard to fight.
Steps are being taken: domestic violence organizations are approaching large communications and technology companies to ask them to consider how their product might be misused and to reduce that risk in the design phase.
A great number of people are suffering in New Jersey alone today because of stalking and the whole range of acts of domestic violence.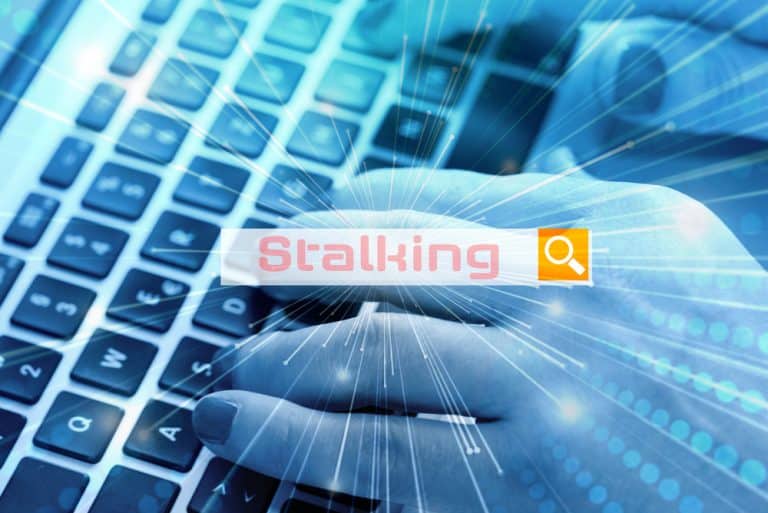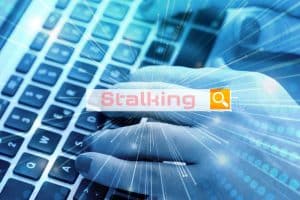 If you are the victim or someone you love is the victim, please speak up and tell law enforcement about the crime or crimes. New Jersey law is written to protect victims of domestic violence. It gives them the means to file criminal charges and seek monetary compensation to pay for injuries.
You also need to speak with a domestic violence attorney in New Jersey. The best way to protect loved ones, and yourself, is to act without delay another moment.
Consult a Berkeley NJ Domestic Violence Attorney for an Initial Consultation Today
Call Bronzino Law and we will give you effective legal counsel to fight domestic violence and gain protection from future abusive actions on the part of the household member or the past or present intimate partner.
We are experienced with domestic violence law in all its facets, and we'll work to make sure you get the legal support that's necessary to fight domestic violence. We serve clients in Toms River, Jackson, Brick, Manchester, Freehold, Red Bank, Tinton Falls, and places around our conveniently located offices in Brick and Sea Girt, NJ.
Call Bronzino Law Firm today at (732) 812-3102 for a free initial consultation to explore your options. We will work to protect you, guide you, and help you put this abusive situation in your rearview mirror.
"Dating" Relationships and Domestic Violence Attorney in Brick and Sea Girt NJ
A recent New Jersey appellate court judgment clarified the meaning of a "dating" relationship related to domestic violence.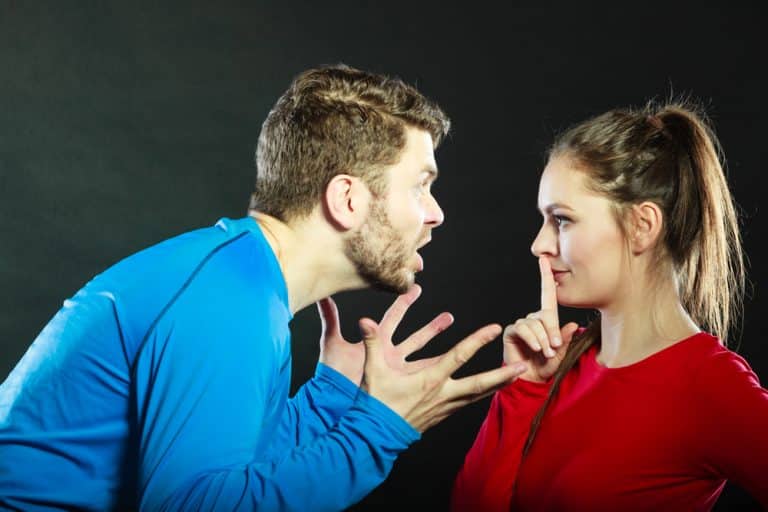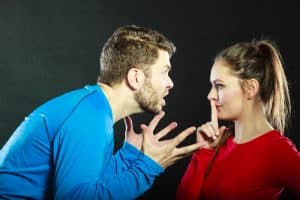 According to the New Jersey Prevention Against Domestic Violence Act, a person can get a final restraining order placed against someone that has committed domestic violence. Domestic violence can be committed against someone with whom one is in a relationship – this means married, dating, sharing a child, or living together. This Act considers the following actions to be domestic violence, punishable by law:
Assault – inflicting harm or having any unwanted physical contact with a person, or threatening to do harm or touch
Criminal restraint – holding a person against their will.
Sexual assault – includes insistence, unwanted comments regarding sex, abusive sexual or reputational threats (this carries its own charge but can also be charged as an act of domestic violence)
Criminal sexual contact – forcing a person to have sexual contact against their will
Stalking – following someone without their will, including in person, via messages or phone calls, or other types of presence and contact
Harassment – repeatedly communicating with someone without their permission to force action or to cause stress
Cyber harassment – similar to harassment, cyber harassment is repeated communication or presence online and can include actions that cause harm someone's emotional wellbeing or defame their character.
Threats – saying that you will cause physical or other harm to someone, regardless of whether the threat is carried out.
Burglary – entering someone's property without their express permission.
Robbery – removing someone's property without their permission
Kidnapping – removing someone from their setting without their permission (this carries its own charge but can also be charged as an act of domestic violence)
False imprisonment – detaining a person against their will, either overtly or subtly, as is the case in gaslighting
Lewdness – showing one's private parts to another without their permission.
Criminal mischief – damaging another's property.
Contempt of a restraining order – approaching someone who has a temporary or final restraining order against you
Crimes involving risk – any act that could pose a threat to the physical safety or life of a person protected under the Prevention of Domestic Violence Act of 1991
Homicide – killing someone who falls in the category of partner, ex-partner, parent of your child, or someone with whom you live (this carries its own charge but can also be charged as an act of domestic violence)
How can we define Dating when it comes to Domestic Violence?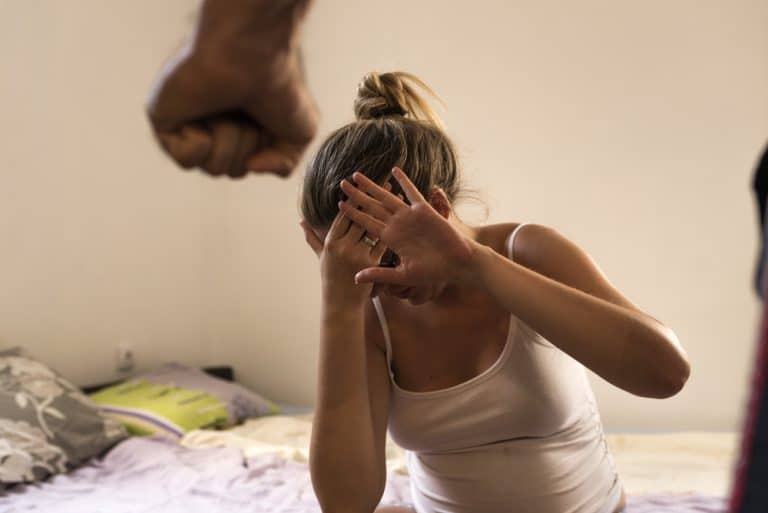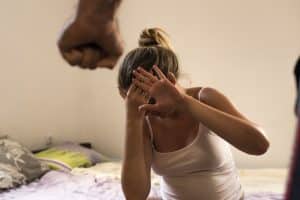 A recent New Jersey appellate court judgment clarified the meaning of a "dating" relationship related to domestic violence due to the growing grey area of "dating" in this day and age. In the case that led to this precedential definition of the term "dating" in domestic violence accounts, a New Jersey couple spent a period of one month exchanging flirtatious and sometimes sexually suggestive messages; however, according to both parties, they did not go on a traditional date. Because of this fact, the defendant argued that the plaintiff could not file for a Final Restraining Order (FRO) because they were not technically dating. The trial judge turned to Andrews v. Rutherford, 363 N.J. Super. 252, 260 (Ch. Div. 2003) when determining whether the couple had in fact been in a "dating relationship" that would have made a FRO possible under domestic violence law. According to the findings of Andrews v. Rutherford, a court must use the following considerations to determine whether a relationship is "dating" under the New Jersey Prevention Against Domestic Violence Act
Was there enough interpersonal bonding between the parties that the relationship could be considered more than simple friendship?
For how long was a relationship of communication and activities sustained before the incident of alleged domestic violence in question?
What types of activities did the parties engage in?
What did each party expect of the relationship?
Did the parties affirm their relationship in front of witnesses?
Is there any additional information that determines whether the relationship was or was not a romantic one?
The court found that the parties were, in fact, in a "dating" relationship, though they had not been out on a date, due to the extent of communications they had had, as well as their content. This precedent set by the court reflects a new era of domestic violence protections when technology has shifted the nature of the relationship, and the potentials for domestic violence to occur have broadened in scope.
Brick Domestic Violence Attorney Help You Navigate through your Case
Our attorneys are experienced at Bronzino Law Firm in protecting our clients across Point Pleasant, Brick, Wall, Sea Girt, Spring Lake, and the Ocean and Monmouth County Areas in all domestic violence cases.
To schedule a confidential consultation with an experienced team member today regarding your case, please visit our online form or call us at  (732) 812-3102 to learn more about your options.
Ocean and Monmouth County Harassment and Domestic Violence Attorneys
Harassment Attorneys Serving Toms River, Wall, Point Pleasant, Asbury Park, Spring Lake, Brick, and across the Jersey Shore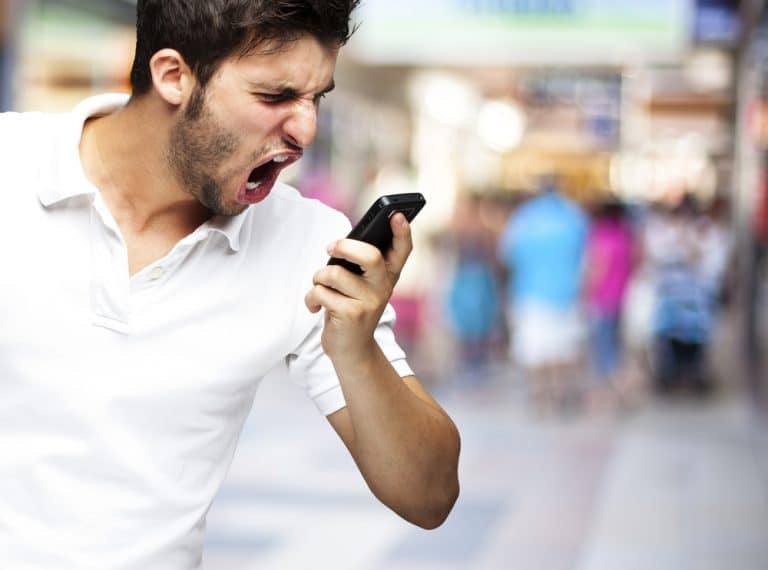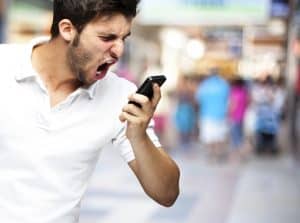 In New Jersey, if an ex-partner calls multiple times, the repeated molestation can be considered in the court of law as reasonable cause to grant a restraining order. Under the New Jersey Prevention of Domestic Violence Act, repeated phone calls can be argued as domestic violence in the Superior Court of New Jersey, Family Part. Specifically, the case could be made that your safety and your family's safety have been placed at risk by the persistent, unwelcome intrusion.
What is considered harassment under the NJ Code of Criminal Justice?
According to the New Jersey Code of Criminal Justice 2C:33-4, harassment is any form of communication made anonymously, repeatedly, or at inconvenient hours, using offensive language or other manners that are likely to cause alarm.
Is harassment a form of domestic violence under NJ law?
Yes. The New Jersey Prevention of Domestic Violence Act lists harassment, including cyber harassment, as a form of domestic violence in New Jersey. In order to be considered domestic violence, the parties involved must have been in a relationship of marriage, separation, divorce, living together, dating, or having a child in common.
Other forms of domestic violence as outlined by the New Jersey Prevention of Domestic Violence Act are
homicide
assault or any act risking bodily harm
threatening communication
kidnapping and false imprisonment
sexual assault
lewdness
burglary
criminal trespassing
stalking
coercion
failure to comply with a domestic violence order
What can I do in the case that someone is harassing me?
Because harassment is a form of domestic violence, it can be considered grounds for the filing of a restraining order. In order to file for a restraining order, one must appear at the Domestic Violence Unit of the Superior Court/Family Division of New Jersey, or at a local police station in the case that the Superior Court is closed, to file a complaint.
If harassing communication happened in addition to physical abuse, a criminal charge may be filed alongside a complaint and request for a restraining order. A restraining order and a criminal charge are not the same, though they may be filed together or absent one another.
How is a restraining order obtained?
Upon filing a request for a restraining order at the New Jersey Superior Court Domestic Violence Unit, a domestic violence staff member will interview the plaintiff. After the interview will be scheduled a hearing with a domestic violence hearing judge to determine whether a Temporary Restraining Order, a TRO, will be issued.
If a TRO is issued, a date will be set for a Final Restraining Order (FRO) hearing within 10 days. Both the plaintiff and defendant are expected to appear at the FRO hearing.
At the FRO hearing, if a judge finds that an act of domestic violence such as harassment has indeed occurred, a FRO may be placed, prohibiting the defendant from making any further communications to the plaintiff or approaching the plaintiff's place of home or work. A FRO does not expire.
Check out the following resources for further information regarding domestic violence support in New Jersey:
NJ Domestic violence-related inquiries
609-815-2900 ext. 5-5350,
24 Hour Hotline: 1-800-572-SAFE
TTY: 1-888-252-7233
National Domestic Violence Hotline
1-800-799-SAFE
New Jersey Coalition to End Domestic Violence
609-584-8107
TTY: 609-584-0027
Contact a Brick and Sea Girt New Jersey Domestic Violence and Harassment Attorney Today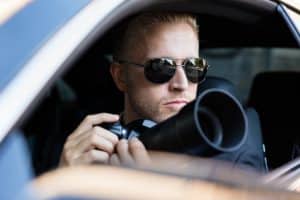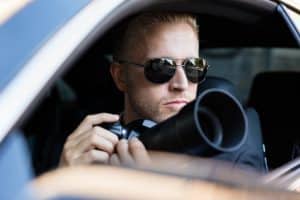 If your ex-partner has been calling repeatedly, making crude or threatening communications, or otherwise harassing you, you have a right to seek legal protection from further interaction under the New Jersey Prevention of Domestic Violence Act. After filing a complaint with your local New Jersey Superior Court Office or police department, contact a member of our team today to schedule a consultation reviewing the next steps.
Peter J. Bronzino we take all criminal defense, domestic violence, and restraining order cases very seriously; and harassment is not an exception. Lean on our experience assisting clients across New Jersey, including towns like Toms River, Wall, Point Pleasant, Asbury Park, Spring Lake, Brick, and all of Eastern New Jersey. We will work with your personal case to determine the best steps to follow to protect yourself and your rights no matter your circumstance.
Contact us online or call our Brick and Sea Girt offices at (732) 812-3102. today for a free and confidential consultation regarding your potential harassment, domestic violence, and/or restraining order case and how we can best serve your individual needs.