Tag:
Steps in the Default Divorce Process
Stress, Social Distancing, and Divorce Attorney Monmouth and Ocean County NJ
Helping couples across the Jersey Shore in Point Pleasant, Toms River, Jackson, Wall, Sea Girt, and Brick.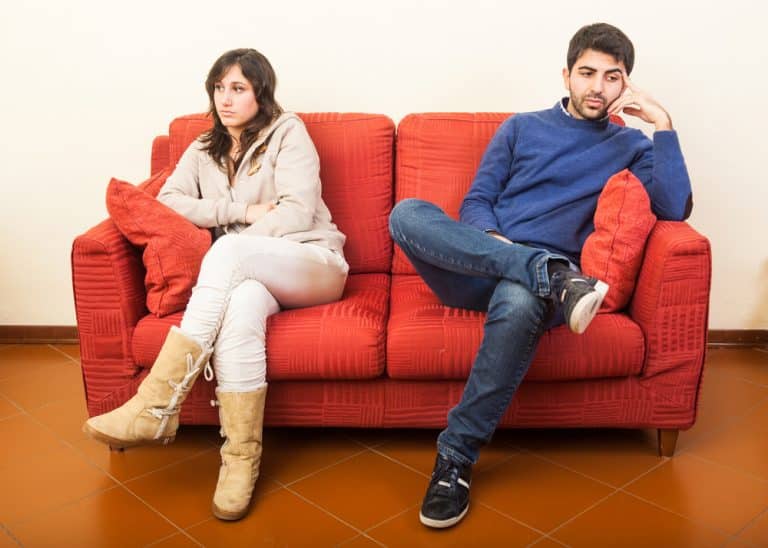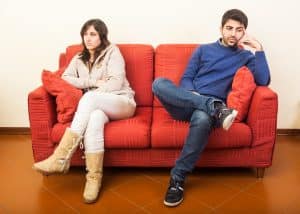 No matter how well navigated, divorce places stress on all aspects of one's life. Financially, tensions are high as each spouse determines how to make ends meet independently and reorganize their income and expenses to support their new path. Mentally, the stress of having to hash out logistics involved in the divorce proceedings with an ex-partner – even if tensions don't run high – can feel like a weight on the shoulders that is hard to bear. Emotionally, handling the grief of the death of a relationship, no matter how correct the move is, is a process that requires time and loving attention. And physically, all of those other stressors make their mark as insomnia kicks in, fatigue and irritability are the new normal, and coping mechanisms have their effect.
So what happens when, on top of all of this stress and weight, a pandemic sweeps the world, putting a freeze on life as we knew it and perhaps even trapping us in close quarters with the one from whom we are ready to distance ourselves? The effects of COVID-19 have, so far, meant a drastic shift in lives and perspectives. Hopefully, this time would inspire simple gratitude for the health and presence of your loved ones, even your ex-spouse. But the fear, stress, boredom, confusion, and personal upheaval that happen at this time only add insult to the injury of a divorce proceeding, especially when it is largely placed on pause.
How to Take Care of Yourself Mid-Divorce During COVID-19
Whether you are in the separation stages or deep into the divorce proceedings, whether you are parents of children or not, whether you live together or live separately, you must take extra time to practice self-care during the playing out of the pandemic and process your thoughts and feelings.
Practice Self-care
Self-care is essential at this time. It is not selfish to use this extra time at home to slow down and treat yourself to self-care rituals that make your body, mind, and spirit feel nourished. Especially as you transition to post-marriage life, recommitting to your health, healing, and dreams are essential and a solid base from which you can move forward in your life. Consider practices such as meditation and yoga, which provide the inner space for you to process some of the difficult emotions and thoughts surrounding your divorce, as well as the fear and uncertainty that the pandemic brings up.
Communicate with Children and Ex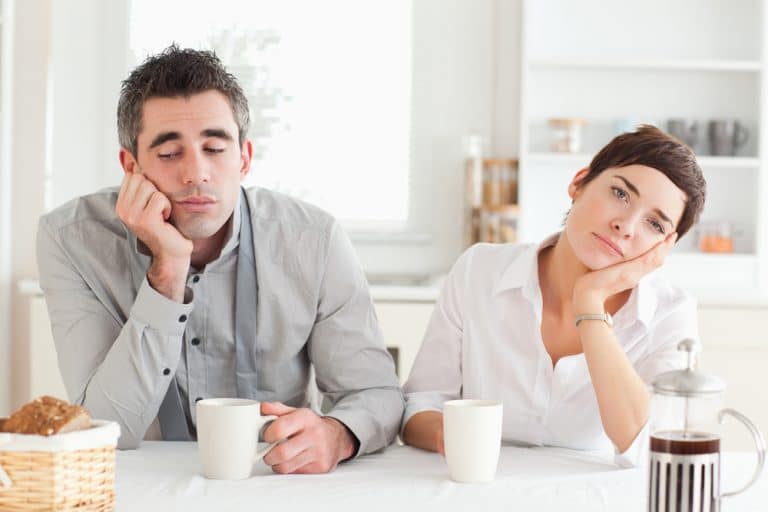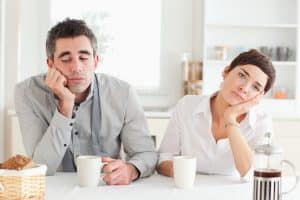 Be clear with your children (in an age-appropriate way) of what is happening, both in terms of the pandemic and the divorce. Remember that they are highly sensitive to energetic impressions that they feel without things necessarily be said, so acknowledge the fear and keep a positive tone of hope and appreciation for the family at the center of every conversation while remaining forthright.
If you live under the same roof as your ex, keep the lines of communication open and amiable while respecting each other's need for ample space. Consider yourselves partners in the strictest sense of the word at this time, responsible for doing your part to make the operation function efficiently and without stress. Remember you are humans first, and safe and healthy humans at that. If you are not in the same room, continue open communication regarding the divorce's to-dos, keeping the momentum going behind the scenes if not in court.
If you have children and are living under the same roof as your ex, create a parenting time schedule for on- and off-duty times of the day. Work together to create a schedule that meets the children's needs and your need for quality time with them and your own space.
Stay In Touch with your Lawyer
Just because you cannot physically meet does not mean that the process has to be frozen. Continue to contact your lawyer and, as possible, scheduled joint meetings with your ex and their lawyer to keep the process moving forward.
Seek Support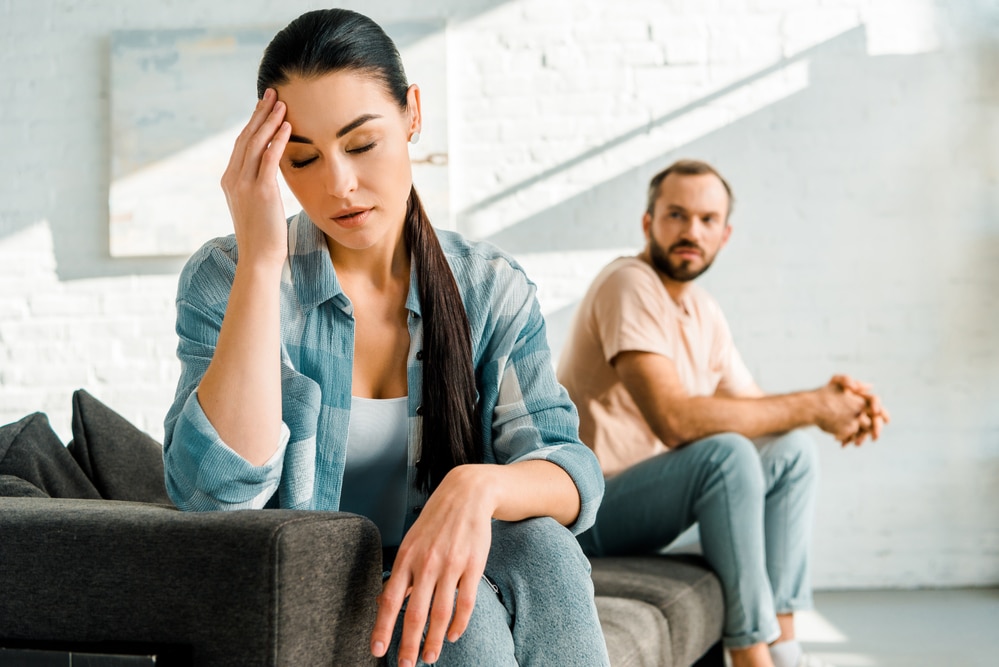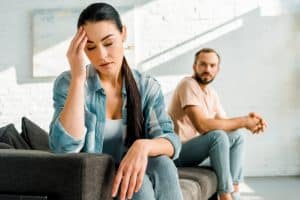 Reach out to a therapist that can offer phone or video sessions to ensure that your psychological and emotional process is given oxygen. Even thirty minutes a week can provide a helpful perspective and insight for your journey, as well as nourish your commitment to your own mental health.
Take advantage of the quarantine time
Use this time to begin orienting and acting toward dreams that you wanted to do post-divorce. Consider yourself ready to begin the next phase of your life and within a germination phase where you can envision and feel yourself there; then use the extra time and space from external obligations to begin to strategically make moves toward meeting those goals and making your dreams come true.
Seasoned Custody Attorney protecting the rights of you and your children
At Peter J. Bronzino, our divorce attorneys are committed to serving our clients across Toms River, Wall, Point Pleasant, Asbury Park, Spring Lake, Brick, and all of Eastern New Jersey in all matters of divorce and custody arrangement.
To schedule a consultation with an experienced member of our firm today, please contact us online or through our Brick offices at (732) 812-3102.
Adultery as Grounds for Divorce Attorney Ocean and Monmouth County NJ
Serving Clients in towns including Toms River, Wall, Asbury Park, Point Pleasant, Brick, and across the Jersey Shore
Fault Based or No-Fault Based Divorce
New Jersey still does have fault-base grounds for divorce, such as adultery. But most of the time, not all, but most of the time, it really won´t make too much of a difference in your divorce case. That´s why you should consult with a divorce attorney about whether or not you should proceed in terms of a fault-base divorce or no-fault base divorce here in New Jersey.
Requirements When You File for Divorce Under Ground of Adultery
When you file for adultery you actually have to list out where the adultery took place, the date and time of the adultery, and you have to name the person your spouse committed adultery within your divorce complaint and then serve them with a copy of it. This is called a notice of co-respondent. While you can still file for divorce based on the fault ground of adultery. Most of the time that's not going to have a very big impact on a case. Unfortunately, whether or not your spouse cheated on you generally doesn't impact equitable distribution or even alimony.
Contact a Monmouth County Family Law Attorney to properly File Your Case Today
Peter Bronzino has extensive experience dealing with both no-fault and fault divorces filed in the State of New York in towns across towns including Toms River, Wall, Asbury Park, Point Pleasant, and Brick, NJ
To get in touch with our firm today in a free and confidential consultation regarding your divorce scenario, please contact us online, or through either our Brick, NJ office or our Sea Girt, NJ office at (732) 812-3102.
Ocean & Monmouth County Default Divorce Lawyers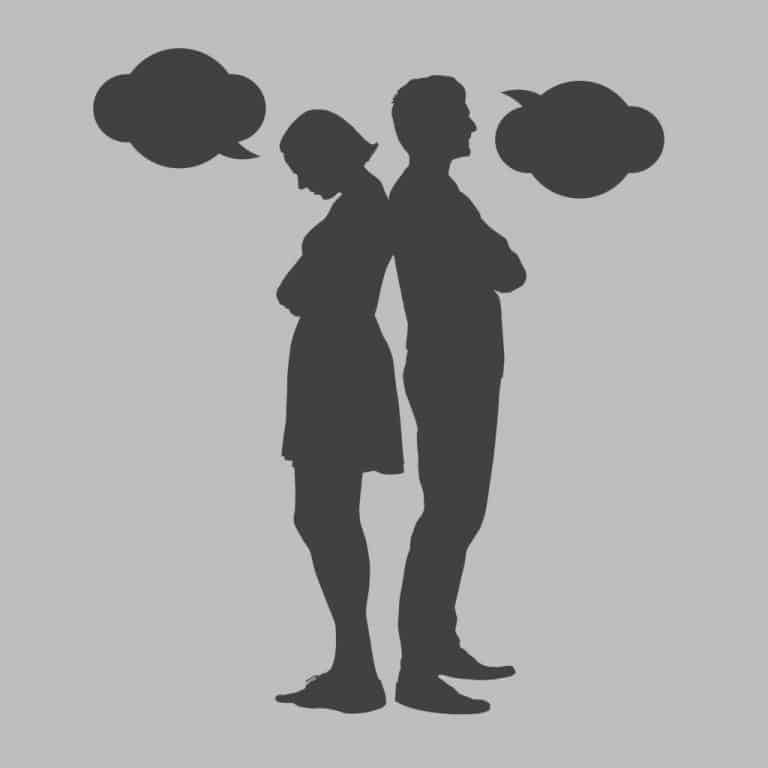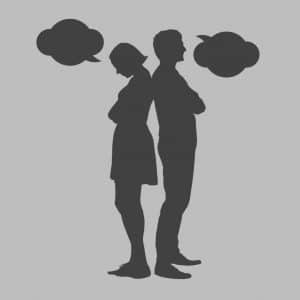 It used to be that for a divorce to be final you and your your spouse had to both agree to end your marriage. That's not true anymore. New Jersey's family laws are proactive and progressive. Revisions of the legal statutes around divorce in New Jersey, permit one spouse to divorce with or without the cooperation of the other spouse.
Family laws in New Jersey take into consideration that ending a marriage can sometimes be a one-sided decision. Situations of domestic abuse are a common example of divorce decisions in which spouses are on opposite sides about ending the marriage.
At the Bronzino Law Firm, our separation and divorce attorneys are representing families in your community including Asbury Park, Neptune, Wall, Manasquan, Point Pleasant, Brick, Jackson, Sea Girt, and across the Jersey Shore. We know that divorce is complicated. We provide effective and personalized legal solutions at reasonable rates.
Contact our Brick or Sea Girt offices today by calling 732-812-3102 for a free and confidential consultation regarding your family law case.
Uncontested Divorce Attorneys Wall NJ
Divorces in which both spouses agree to file and participate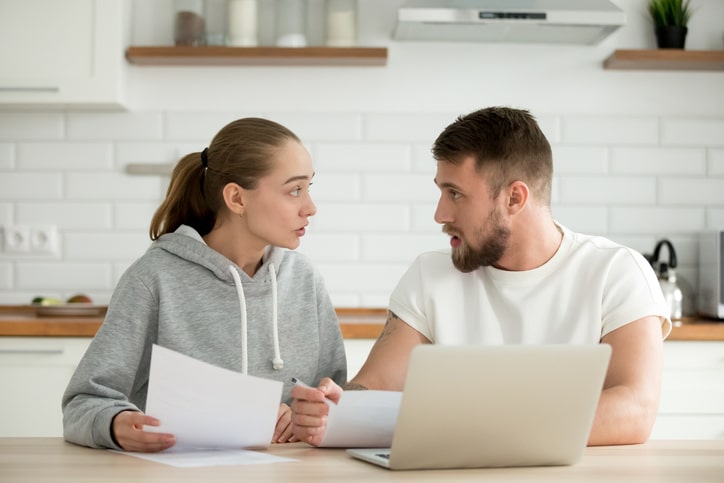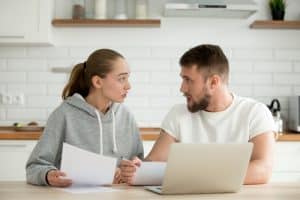 This is called an uncontested divorce. Under this type of separation and divorce, you and your spouse both agree to file the divorce complaint and participate by responding as may be required to execute the process. It includes reaching an agreement about all of the issues relevant to your divorce, for example, the type of alimony (spousal support) if any, child custody and support if you have children, and the division of property and debts following New Jersey's laws of equitable distribution. Agreeing to an uncontested divorce is usually the easiest type of divorce and the least controversial.
Default Divorce In Jackson NJ
Divorce where one spouse refuses to participate and is non-compliant
Is your spouse hiding to avoid being served with the divorce court papers? Are they refusing to sign or particpate in any discussion surrounding your request for divorce?
If so, it can make ending your marriage more difficult, but it will not prevent it. Even if your spouse does not want to divorce, the divorce process can and will still move forward.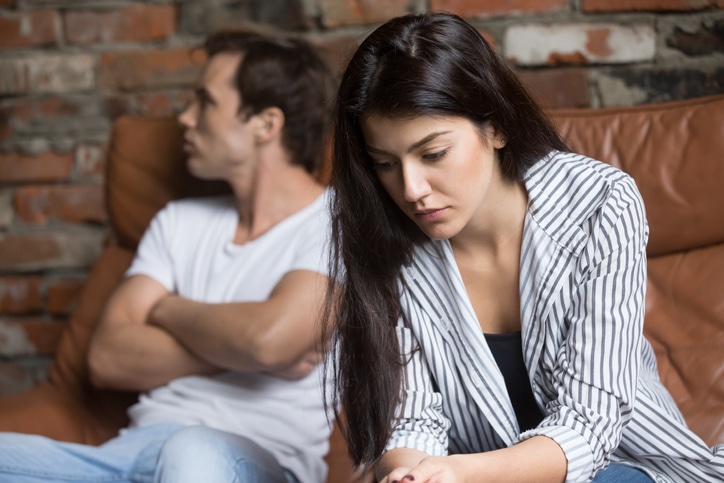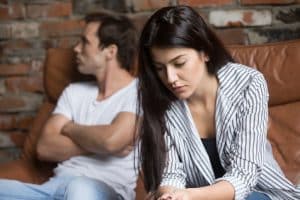 Often people believe that by not responding or not appearing in court, the situation will go away, resolve itself, or at the very least, delay or prevent the divorce from proceeding. That line of thinking is incorrect and in most cases the opposite may end up being the outcome.
Not only will the divorce proceed, but a person's lack of participation is interpreted by the law as a relinquishing of rights. The consequence is that whoever is non-compliant won't have any say in the divorce proceeding or court judgment. This type of divorce is a default divorce.
If you have filed for divorce and your soon-to-be ex-spouse is uncooperative, consider speaking with an experienced family law and divorce attorney to discuss the possibility of pursuing a default divorce.
Steps in the Default Divorce Process
To give you an idea of what's involved, here's a generic overview of the process for obtaining a default judgement in New Jersey. Knowing this information may be helpful to you, but it doesn't minimize or eliminate the advantages of having the legal guidance from a knowledgeable attorney who is dedicated to looking out for your best interests.
1. Filing and serving a complaint for divorce: Only one spouse needs to file papers to start the divorce process. If you are the filing spouse, all you need to do is complete the required forms. A representative of the court will attempt to serve the papers on your spouse and, if successful, your spouse will have 35 days to respond.
2. Serve Notice of Equitable Distribution & Case Information Statement: If your spouse does not respond, then the next step will be to serve him/her with a Notice of Equitable Distribution and Case Information Statement. Together these two documents address all of the divorce issues relevant to your family and marriage, such as child custody, visitation, alimony, child support, division of all assets, insurance coverage and debt payment responsibilities; along with other information about income, assets, liabilities and possibly a monthly budget.
3. Getting the Divorce Decree: A family court judge will also receive a copy of the Case Information Sheet and other case documents to review as part of the court's preparation to make a final judgment. A date will be set for the court hearing and the court will attempt to serve your spouse with notice of it.
Contact a Brick NJ Divorce and Family Law Firm today
The Bronzino Law Firm is committed to providing the best quality representation in Monmouth and Ocean Counties and in all of our surrounding communities.  If you are facing a divorce and your spouse is uncooperative, contact us today at 732-812-3102.  We have extensive experience in family law matters and can help you know your options.
Depending on the extent of your spouse's participation, he/she may have the right to participate in the final hearing and to oppose your requests. Regardless of whether he or she appears, as long as your requests are seen as fair and reasonable, the judge will most likely accept them and grant your divorce.