Tag:
children's best interests
Family Lawyers Discuss Steps to Secure Your Child's Best Interest When Transitioning to a Second Home After Divorce in Middletown, NJ
A Child Calling Two Places Home? It's Possible. Here's How.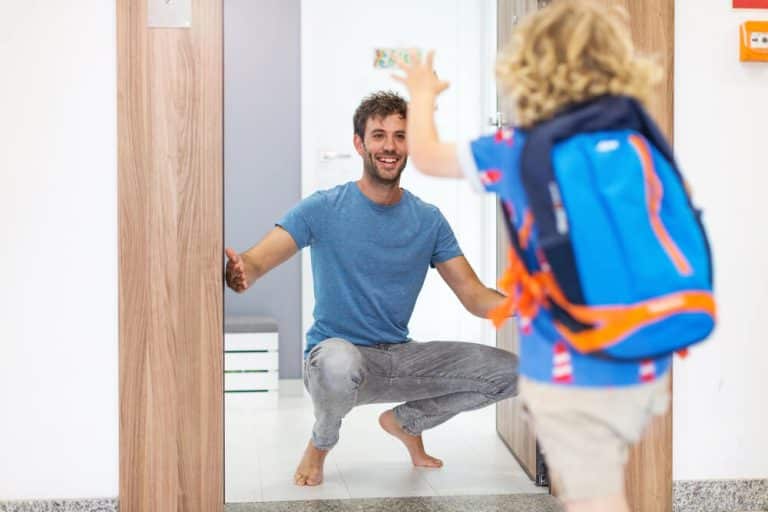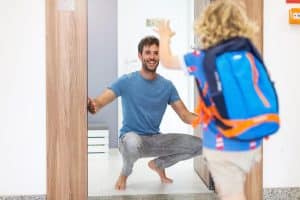 The transition for a child from a two-parent home to two one-parent homes can, understandably, be difficult and emotional for a child. In addition to getting used to shifting family dynamics, there are new environments and communities to navigate. All of this can be overwhelming for a child. For this reason, a divorcing couple with children must take special care to work as a team to support the child's transition experience.
Creating a Positive Environment for the Kids After Divorce in NJ
The key to creating a positive environment for children after divorce is co-parent communication and collaboration. Moving from one home to two homes is hard enough for a child; conflict between parents adds an unnecessary stressor for them. Through a little planning, collective effort, and organization, co-parents can create a stable transition for their child that honors the child's needs for consistency and participation in their changing life. Read on to learn specific tips for supporting your child through this time.
Essential Tips Parents Can Follow to Support Their Children in the One to Two-Home Transition
Have you ever felt the disconcerting feeling of walking through a dark space? You must continue forward, but you don't know what to expect around you or whether there is danger at the next turn, leaving you in a constant state of uneasiness. This is one of the main feelings a child experiences when moving to a second home due to their parents' divorce. They are unfamiliar with the home itself, the new school and community, and even with how the relationship with their parent will continue in this new reality. For this reason, supporting your child through this transition stage into two homes revolves around creating transparency and consistency.
Just like walking through a dark room, a child experiencing a post-divorce home transition will likely feel unsafe in the face of uncertainty. So, involving the child in as many of the transitional plans as possible is crucial for their sense of security. Inviting the child to help select furniture for the living room and their bedroom, inviting their new teacher and some neighbors or classmates over for a getting-to-know-you luncheon in their own (new) backyard, and creating a calendar of parenting time for them to keep track of their movements will all make the child feel more secure in their new reality.
Co-parents can also work together to create a sense of fluidity between separate-home experiences. For example, they can each agree to read to the child before bed, so the child can always count on that nighttime ritual, as well as agree on other daily routines that will occur in both households. Because a child is highly sensitive to stimuli and susceptible to an aggravated nervous system during this time, co-parents can decide on a calming scent such as lavender or rose geranium and each has candles or essential oil diffusers in the home to emanate that comforting and familiar smell.
Smoothing out the Split for a Child's Adjustment to Multiple Homes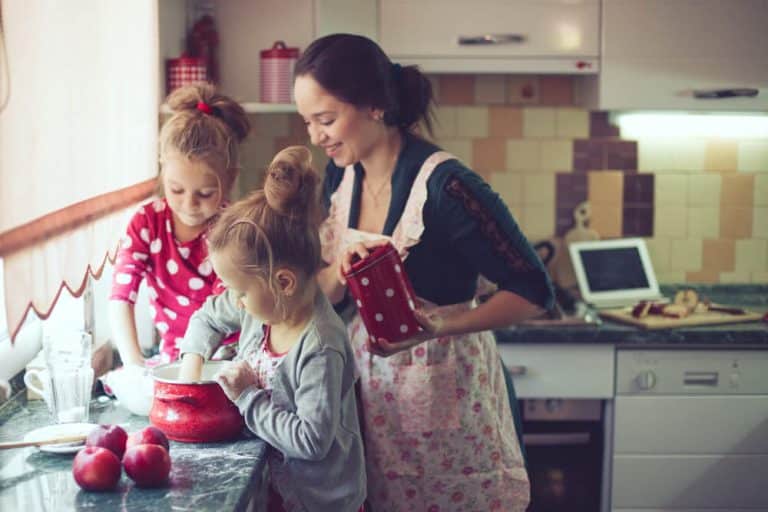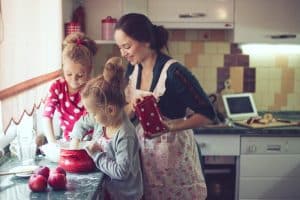 Just as the New Jersey Family Courts who oversee divorce and custody cases hold as their central pillar for action the best interests of the child, co-parents transitioning into life after divorce with their young ones would hold their child's best interests as paramount to their decision-making. Far and away the most supportive way a parent can consider the child's best interests in the transition to a two-home living situation is maintaining a sense of collaboration, respect, and consistency between the two parents and two homes.
If there is a conflict between parents, it should be addressed outside of the presence of the child; a child is not a pawn with which any parental conflict is played out. Do not put the child in the middle, and similarly, include the child in the expectation that one parent will not be pitted against the other so that the child gets what they want in a situation. Set up clear household rules for each home as well as shared guidelines and routines for both. Set a clear expectation with the child that what one parent says goes: the other parent will respect their co-parent's good judgment and will trust consideration of the child's best interests in their decision-making; as such, they will not undermine the other's decisions.
Contact a Talented Brick Divorce & Child Custody Lawyer for Help Preparing for a Successful Split
A family lawyer can be invaluable support for the process of transition between one home to two homes and the enforcement of parenting time agreements and custody arrangements. If one parent is not respecting the court-enforceable agreements laid out in the divorce settlement, a family law attorney can advise the other in the best way to move forward with enforcement. In the best interests of the child, a skilled family law attorney will provide detailed advice regarding how to come to a mediated solution with the co-parent that maintains peace in the homes and consistency for the child. They will also be prepared to ensure that, for the child's best interests, the custody arrangement and parenting time agreements are upheld by taking additional measures swiftly if necessary.
A skilled family law attorney is an important ally in the divorce transition process. Are you separating and have children? We successfully support divorcees across Manalapan, Rumson, Howell, Toms River, Freehold, Holmdel, Point Pleasant, Middletown, and towns throughout Monmouth and Ocean County to ensure that their family's transition into a two-home situation is conflict-free.
At Bronzino Law Firm, we understand how important it is to maintain consistency for your child in big transitions. Contact us at (732) 812-3102 or through our online contact form for a free consultation to discuss your divorce.
Telling your Children About Your Separation or Divorce in New Jersey
Serving clients in Brick, Sea Girt, Toms River, Wall, Point Pleasant, and across Ocean and Monmouth Counties.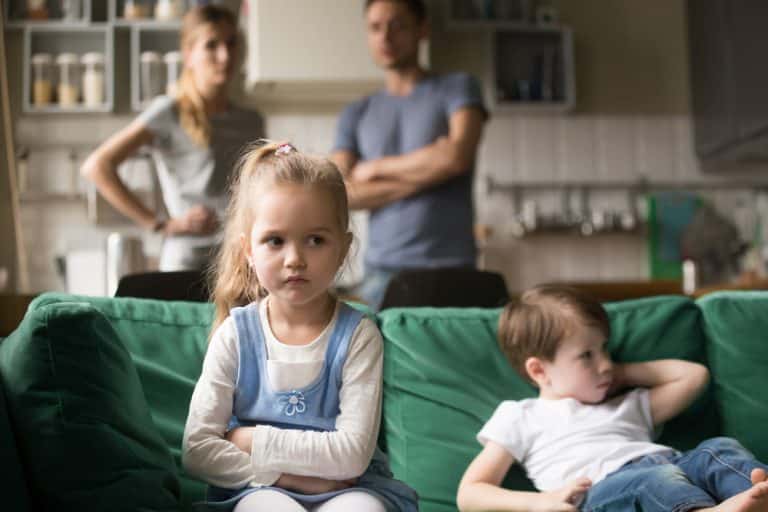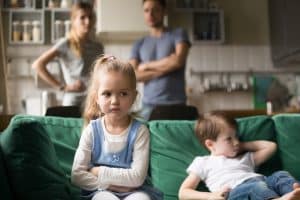 It is likely the most difficult discussion you may ever have as a parent: breaking the news to your kid(s) simply that you and your spouse are getting a divorce. So how do you clarify the separation to your children? The one thing that is vital for parents to know is that you just have to explain the circumstances in a way that is as simple and calm as possible. You will see your soon-to-be-ex in a distinctive light, but your child does not. Your kids are still seeing you as mom and dad and you wish to ensure those relationships. Reassuring your children is key when telling them you are separating.
Where Do We Start?
Tell them around 2-3 weeks preceding any major changes such as someone moving out. Have an arrangement – in any event the essentials – before you advise them.
Meet with your children and your spouse to project a united front.  As difficult as it may be, due to the severed relationship with your spouse, keep your temper in check and be civil to one another.  Bitter tones, insults, and blaming will only make it more difficult for your children to digest what is happening.  Now is not the time to air grievances or discuss adult issues.
Converse with them in a tranquil space when nothing is planned later on such as a baseball game or a birthday party.  Pressuring them to act as if nothing were wrong is unwise at best. Weekends are ideal to be available for them; maybe take a walk in the park or watch a movie on the couch, something that gives the children a sense of normalcy. Allow plenty of time so that you are going to be able to cope with the possible immediate reactions and remember to be readily available at all times for delayed reactions.
Tell their teachers the day preceding you are telling the children, to set up the instructors for an expected resentful attitude or misbehavior. Request that educators be delicate, and circumspect with the family situation and only mention it if your child does so first.
What Should We Say?
When parents talk to the children, there are a few really important messages to repeat over and over again both during the conversation and in the months following:
This is something mom and dad have decided after a long time of trying to make things work better.
This is an adult decision and has NOTHING to do with anything the children did or said.
Help the children understand they also cannot control this decision to separate/divorce by behaving "extra nicely".
They are free to continue loving each parent without fear of betraying the other or being seen as disloyal.
Everyone will feel sad, angry, frightened, worried, and even curious about the future, all of which are normal and they are welcome to ask questions or express their feelings at any time.
Most of all, assure them that you are still a family, just a different one than before.
Honesty Is Key, But Be Careful
Be honest with your children and don't retract if they cry. It is likely to cause more pain later on because you set up false expectations that cannot be met and it only prolongs the hurt. It is important to be reassuring without making unrealistic promises – this is a very difficult task for parents, we never want to feel that we have deliberately upset our children. Think about what your child or children are able to understand at this stage too. They are not adults, and their perceptions and understanding are at a different stage from your own. Your children do not need to hear from either of you the faults of the other – remember, you are the people they love and are closest to in their whole world – that won't change for them even if it has for you.
What Is Next?
If future arrangements have been determined let them know what they are. Probable timing of events can be helpful for older children, but do not overwhelm them with too much information at first, only what you judge they can take in initially. Think about the age of each child and your own close knowledge of their level of understanding and be guided by that. Tell them if you wish that you are coming to see people work out what is best for all of you, and you will tell them as soon as you know anything if this is appropriate. Be specific but do not over-explain. Try not to involve them in the solution or decision making unless they are old enough – and even then, be aware that many children still prefer for their parents to be the people who decide what is best for them.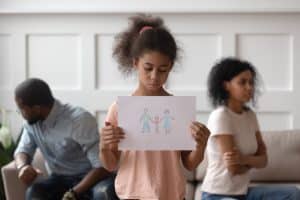 Children want to know that the other parent is going to be OK.  A visit to the new apartment, the room where they will stay (assuming custody is shared) and a parent already has found a place, it is good to tell children where it is and bring them over to see it within a few days. Tell them the basic plan; that they will see both parents every week, that they will see both parents every weekend – basic reassurance that they will be with Dad sometimes and with Mom sometimes, and (ideally) you will be all together sometimes for things like soccer games and celebrations (some celebrations –but don't promise anything you cannot deliver.)
It Is an Ongoing Process
Divorce is hard on the entire family and working through change requires time and effort.  Keep the lines of communication open with your children.  Do not speak ill of your ex, your children want to love you both equally.  It is up to you to be the adults and set the example. Coparenting is challenging and nearly impossible to do well if the adults are constantly belittling one another.  Your children will have questions- a lot of them.  As the panorama changes and you two as a couple move on with your lives, you are obligated to keep your children's best interests at heart.
Contact our Divorce Lawyers for a Free Consultation
If you are separated or considering a divorce, our law firm has the skills and experience to guide you through what is often a harrowing process.
At the Bronzino Law Firm,  we take pride in successfully representing clients in Brick, Sea Girt, Toms River, Wall, Point Pleasant, and across Ocean and Monmouth Counties. Whether you are considering filing for divorce or have begun the process already, you need a knowledgeable representative who will listen to your unique concerns.
Contact us online or at our Brick or our Sea Girt offices by calling (732) 812-3102 today for a free and confidential consultation to discuss your individual needs and concerns.
Brick NJ Divorce Attorneys Guide You Through Financial and Emotional Issues
A divorce process should not become emotional and financial grief. Parents should not have to "chop down" each other's possibilities of establishing an amicable co-parenting relationship after the divorce settlements, so you might want to explore some options.
What is the Legal Portion of A Divorce?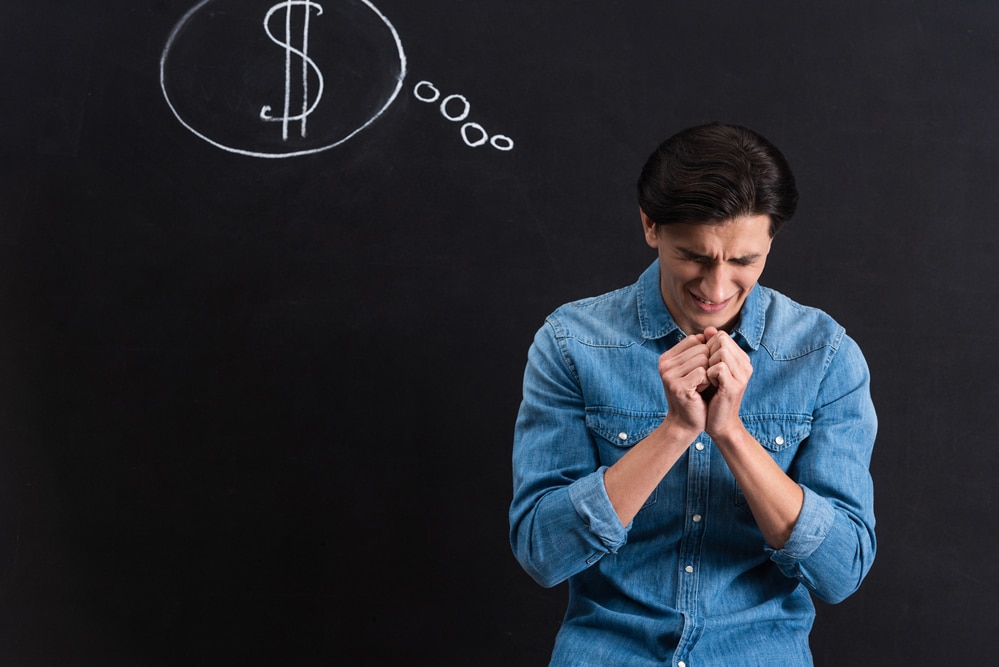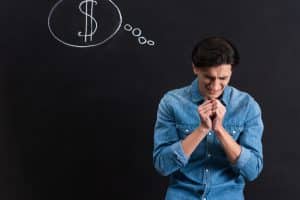 A divorce case's legal portion only involves the finances and children, meaning child support and dividing any joint debts or property. Divorce, however, represents an immense disruption of one's personal life. Although the legal system sets aside any emotions arising from a divorce process, parents getting divorced usually hesitate about settling because of how they feel. A judge executes a marriage's dissolution after the case is settled and agreement documentation has been signed. A short no-fault, uncontested hearing lasting nearly 15 minutes in length is all that's required. But the prevailing issue still is how do parents get to a settlement.
Once both spouses have testified before a judge, determinations will be pronounced regarding the child(ren), child support or alimony granted to either party -if applicable- as well as property assignment and whether or not any money is required to match the value that each spouse is granted from the marital estate, or who is responsible for paying off the debt. Nevertheless, we should explore three better options to resolve these issues with a more harmonious outcome.
Three Ways To Achieve a Workable Divorce Settlement
First, if spouses decide to sit down, discuss, and reach an agreement on their own after properly reviewed by an attorney representing each party to ensure all criteria have been addressed to achieve a comprehensive settlement, it is then considered final. An attorney representing one of the spouses would then outline a formal, legal settlement agreement, including all required legal provisions and terminology, to have it revised by an attorney representing the other party. Minimal legal fees are expected as a result of this process.
Second, if the spouses reach no common agreement on their own, they may request the participation of a neutral mediator to assist them in settling on whichever matters they were unable to settle on their own, as well as ensuring that all issues have been discussed, to avoid any pending issues.
Third, spouses may appoint attorneys trained in collaborative divorce cases instead of arbitrating their disputed matters. This option would be advisable in scenarios when a spouse is hesitant to converse without a legal advisor representing them because of fear of being at a disadvantage compared to the other spouse, who could be more knowledgeable of finances or who might have better ability to set aside emotional criteria when negotiating (for example, an ability to weigh down the other party when negotiating). The conflict resolution process (collaborative process) is composed of a series of meetings between both spouses and their attorneys (their own attorney should represent each spouse at all times). Moreover, a divorce coach trained and licensed in mental health counseling (for example, a psychologist, family therapist, or social worker) should participate to ensure a successful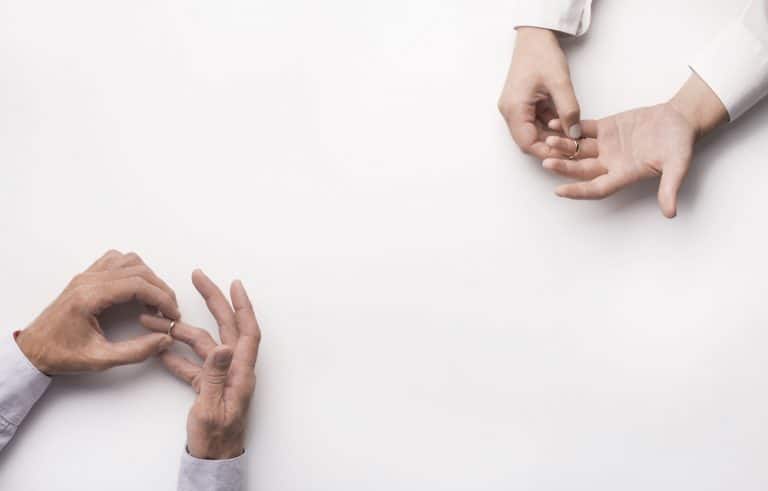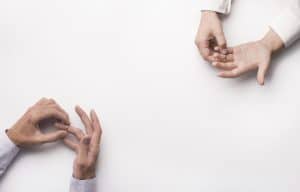 collaborative divorce process. The divorce coach will utilize his/her acquired experience, training, skills, and formal education to help the spouses overcome the emotional stress that frequently hampers the settlement resolution. Additionally, when required, an expert forensic accountant or another financial neutral advisor may also participate in assisting the spouses on how to determine what cash-flow is granted to each one of them, to secure post-divorce needs, as well as to establish actual cash-flow income, in scenarios where benefits and cash are involved in one's profession or job and to appraise any professional practice or business interests involved.
Benefits of Choosing a Collaborative Divorce Process
According to research data, spouses who successfully resolve matters, either on their own or via collaborative divorce process or mediation, typically spend less money during the divorce process, as long as they amicably comply with their settlement conditions, thus having much fewer court appearances in the future (if any), have the ability to resolve any disputes that may emerge along the road, and can adequately co-parent their children. The most important result is that children are commonly healthier than children whose parents had a long divorce litigation process involving the adversarial court system.
In conclusion, considering the collaborative divorce process or mediation, before entering the court proceedings when divorce is unavoidable or when misled by an emotional turmoil, will save you money, help you feel emotionally healthier, and ensure a stable environment caring for your children's best interests, enjoying assertive parents, demonstrating civility and respect to one another when it comes to parenting.
Contact our Brick, NJ Family Law/Divorce Lawyers for a Free Consultation
If you or a loved one faces a divorce process or divorce-related dispute, seeking financial stability and securing your children's best interests by reaching an amicable and peaceful settlement, you are entitled to the representation of a divorce attorney who can help you determine your best options.
At The Bronzino Law Firm, LLC, our experienced team of attorneys is ready to stand in your corner if you live in Ocean and Monmouth County communities such as Brick, Sea Girt, Brielle, Point Pleasant, Bay Head, Manasquan, Toms River, and across Eastern New Jersey.  You can call us at (732) 812-3102 or contact us through our online contact form.