Child Custody and Divorce Attorneys Dealing with Impacts of a Parent's New Partner
Hashing out the details of kids, custody, and parental rights is complicated and must be carefully considered.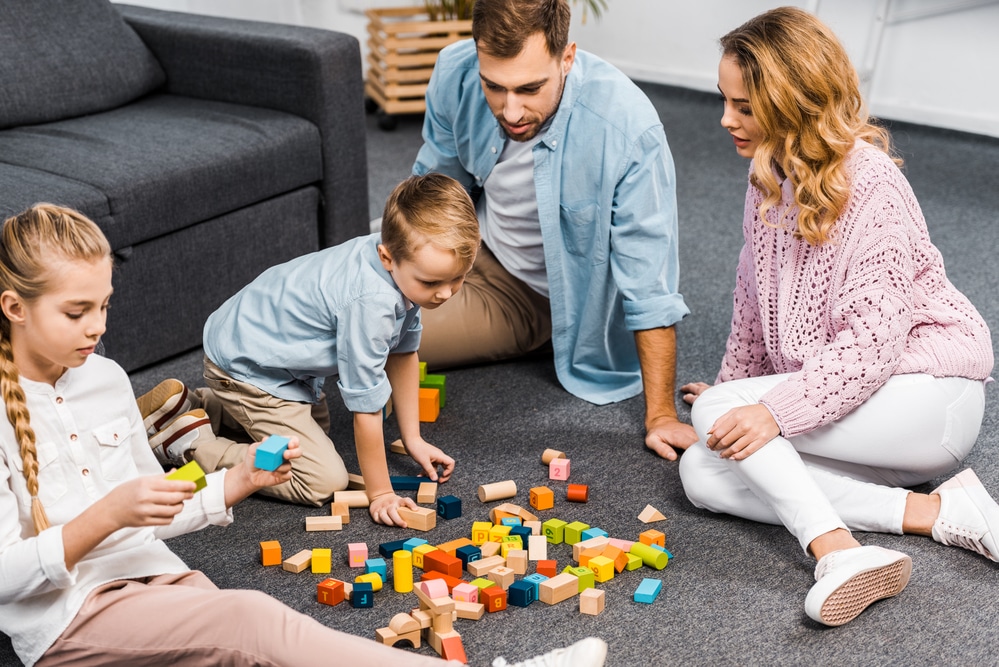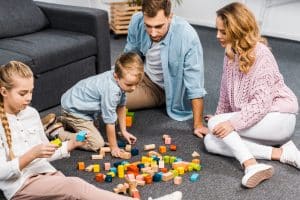 The division of assets and financial support that make up a traditional divorce are rabbit holes in and of themselves, requiring collaboration on the part of both ex-spouses. When it comes to children, however, an entirely different level of agreement and teamwork must be engaged in order for both parents to remain in the lives of their children. The New Jersey Superior Court: Family Part holds as its central priority the wellbeing of involved children; as part of this wellbeing, they will attempt to ensure that each parent spends significant time with the children if that is at all possible.
The Superior Court: Family part supports divorcing couples in addressing four main elements of legalese as it involves children: physical custody, legal custody, parenting time agreements, and child support payment. Read on to learn more about each of these elements of separating parents' post-divorce reality, and what legal rights new partners have in the life of your children in New Jersey.
Can a new relationship affect custody in New Jersey?
In order to discuss the impact of a new spouse or relationship on rights when it comes to your children, it is important to understand that there are different types of custody in New Jersey and each imbues different rights. Custody in New Jersey contains two aspects: physical custody and legal custody. Physical custody determines where the child will live: which parent will be the custodial guardian. Legal custody refers to how the parents will make decisions regarding their children. Such decisions could include how the child is educated, whether they will undergo medical treatments, what their religious upbringing will be, and what types of people and influences will be in the children's life.
The main custody arrangements in New Jersey are sole custody, joint custody, and joint legal custody.
One parent has 100 percent custody
When one parent has sole physical and legal custody, their children live with them the vast majority or all of the time, and they are the legal guardian, having the sole right to make all decisions regarding their child. The other parent may have restricted visitation rights, often supervised, or they may have no rights at all. Sole custody in the physical and legal sense is often awarded to one parent when the other is deemed to be incapable of caring for the children, perhaps because of a history of domestic violence or drug abuse.
Both parents have equal rights
This arrangement constitutes the opposite of sole custody. In a joint custody arrangement, both parents share the physical and legal rights and responsibilities as it regards their children. As part of their parenting time agreement, both parents share equal time with the children, either through alternating nights and weekends or vacation time. Additionally, each parent has the right to a say in legal matters and upbringing considerations regarding the children.
One parent is with the children the majority of the time, but decisions are made together
In a joint legal custodial agreement, one parent is the primary custodial caregiver. This means that the children live with one parent and spend the majority of their time with them; however, both parents share equal decision-making rights regarding the children.
Does my ex's new spouse have legal rights to make decisions for my children?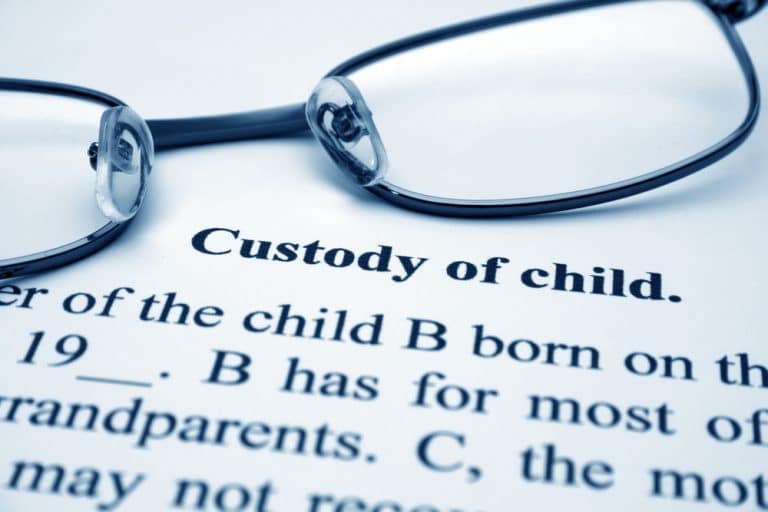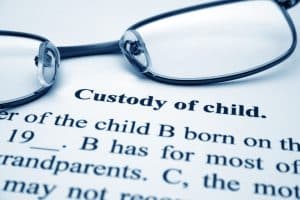 Regardless of whether you and your ex share physical and legal custody or your ex has sole custody, their new spouse does not have a legal say as it regards your children. While a new spouse, a step-parent, may try to step in with the intention of supporting your children, they do not have the legal right to do so. The only way they would obtain the legal go-ahead to make decisions for your children would be if they adopted them. In this case, you would have been approached to sign away your legal right to them at all, and chances are, you haven't done that.
So is your ex's new spouse attempting to step in to be the new parent? Are they showing up at school to pick them up, or putting their name on your child's extracurricular documents as their emergency contact? If so, they do not have legal permission to do this. A school or after-school group can face heavy legal trouble if they allow your child to get into a car with someone who does not have legal caregiver rights or does not have written permission. Seek the support of a skilled family law attorney to ensure that your children are in good hands when they're not under your care.
Contact our Attorney to Discuss Your Custody Case
If you are concerned that your legal rights as a parent are being usurped by your ex's new spouse, it is important that you are backed up by a family law attorney like the ones you can find at the Bronzino Law Firm.
If you need help protecting your legal custodial rights, we've got your back. At Bronzino Law Firm, we successfully represent clients in Mantoloking, Beach Haven, Lavallette, Waretown, Lakewood, Asbury Park, Lacey, and Berkeley Township.
Call today at (732) 812-3102 for a free consultation to explore your possibilities. We will work towards protecting your parental rights and help you in your situation.
Open vs. Closed Adoption Attorneys Ocean and Monmouth County NJ
Adoption and Family Law Attorney serving Sea Girt, Spring Lake, Ocean Township, Red Bank, and across the Jersey Shore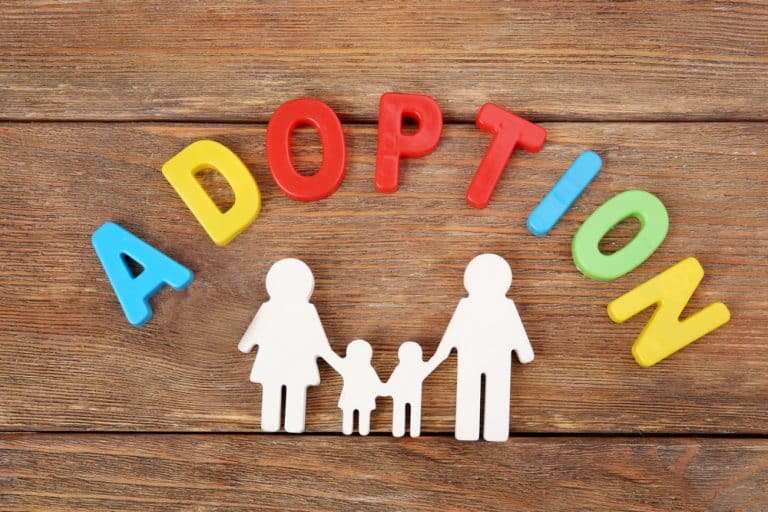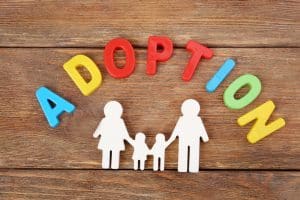 If you or a friend or a family member are thinking about adopting a child, you need to know more about open vs. closed adoption.
Closed adoption began during the 1900s when many states began sealing adoption records to protect newly adopted families' privacy. "Closed adoption" is when a child's birth and adoptive parents do not know one another's names or contact information. This gradually became the norm in the United States.
New Jersey joined this trend in 1941, and between then and 2017, the only way to open sealed adoption records in the state was to get a court order. But this was often difficult. Adoptees wishing to learn about their family history, and birth parents hoping to see how their child was doing, and adoptive families wanting to know a child's history for medical reasons, all faced severe obstacles.
In recent years, people have moved toward greater openness in adoption.  More birth parents are expressing a desire to stay in contact with their child to some degree. They may not raise the child, but they do not want to give up all hope of knowing how the child is doing. The idea of going through life without the ability to let the child know they are open to future contact can be profoundly painful to birth parents.
Many adoptive families have proven to be sensitive to these issues. They know that the birth parents made a heartbreakingly difficult decision to give up their child for adoption, and they want to make that decision a little easier for birth parents. Adoptive parents also realize that their growing adopted child might at some point wish to know more about their social, historical, and biological roots.
"Open Adoption" Has Several Definitions
"Open adoption" has meanings across a spectrum, from less open to very open. It can mean that the adoptive family sends the birth family an occasional update and photo. It can mean the adoptive family grants the birth family regular visitation with the child.
In fact, in most private adoptions currently, there is communication between the two families, at least for some period of time following the adoption. Usually, actual visitation is more common when a relative, close friend, or step-family adopts the child. But birth and adoptive families who start as strangers also do sometimes work out visitation arrangements. This is usually done during the adoption process.
Adoptees' Original Birth Certificates
If you or a loved one is planning to adopt, here's something else you need to know.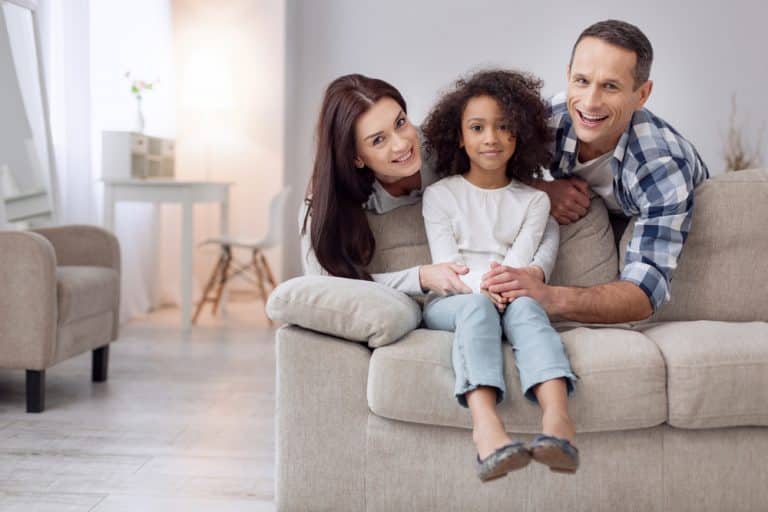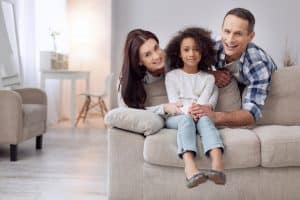 A law passed in January 2017 grants adults born in New Jersey, who were adopted as children, the right to obtain an uncertified, long-form copy of their original birth certificate from the State Registrar, otherwise known as the New Jersey Department of Health, Office of Vital Statistics and Registry.
The people who can also access the birth certificate include the adult's adoptive parents; legal guardians or other legal representatives; the adult's direct descendants, siblings, and spouses; and state and federal agencies with official reasons.
Because of the new adoption records system put in effect by the law, birth parents are permitted to file a document indicating their preference regarding future contact with a child they have surrendered for adoption. The stated preference can be for direct contact, contact through an intermediary, or no contact. It can be revised at any time. Birth parents submitting a contact preference form must at the same time submit updated medical, cultural, and social family history information. Those indicating a preference for no contact are required to update the family history information every 10 years before reaching age 40 and every five years after that.
Under the new law, birth parents who wished to maintain their anonymity could do so in adoptions completed before August 1, 2015. They needed only to file a request for redaction of their name and other identifying information before December 31, 2016. They are permitted to rescind this request at any time. For all adoptions completed after August 1, 2015, long-form birth certificates, without the birth parents' identities redacted, are available to those granted access (see the list above).
Under the new law, adoptive parents now have access to their child's birth information from the beginning of the adoption, but the child does not have access until age 18. Birth parents can indicate their preference regarding contact but do not have the legal right to control whether contact occurs. The amount of contact a birth parent has with a minor child is left to the adoptive parents' discretion.
Get Your Agreement in Writing
Putting your adoption agreement into writing is a good idea whether you are a birth parent or an adoptive parent. A written agreement clarifies all parties' intentions and provides a foundation for the process to go smoothly.
You need to be aware, however, that New Jersey courts do not currently enforce such agreements. Once parental rights are transferred to the adoptive parents, these are the people who have the final say about who is involved in the child's life until the child reaches the majority's age.
At every stage of the adoption process, both the adoptive parents and the birth parents need separate legal representation from attorneys with experience in and knowledge of adoption.
Contact a Toms River Adoption Attorney Today
If you or someone you know needs legal assistance with an adoption, we can help. Our family law attorneys can provide dedicated and reliable legal representation. For information and advice regarding any adoption-related issue, schedule your free consultation today. Secure your family's future. Call 732-812-3102
The Effects of Quarantine on Divorced Couples discussed by Brick Family Lawyers
For families, whose co-parenting and custody arrangements were already a touchy subject, COVID-19 may be amplifying conflicts and creating new ones.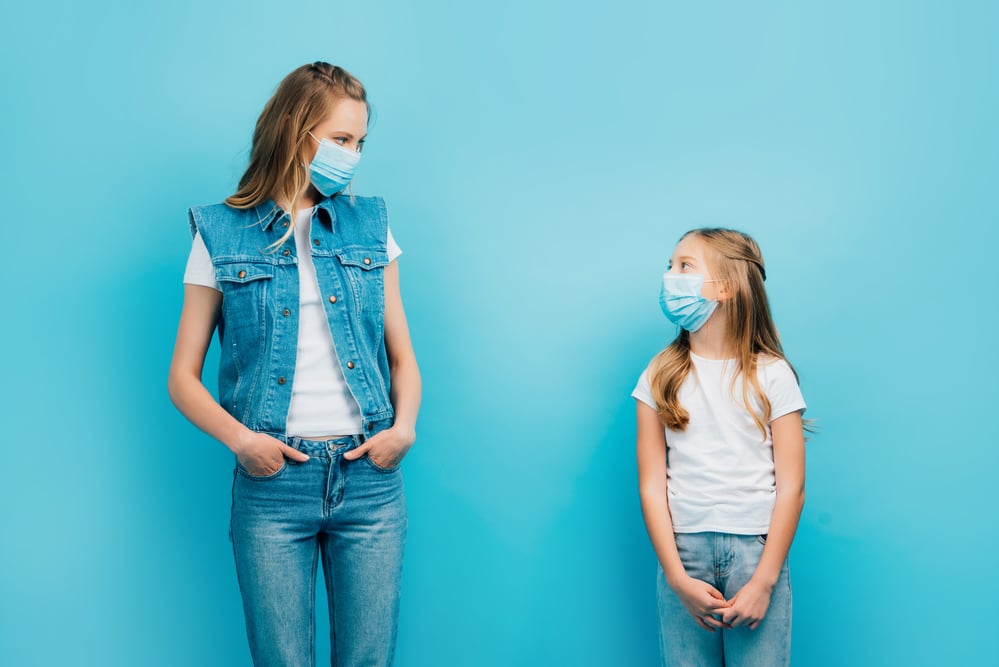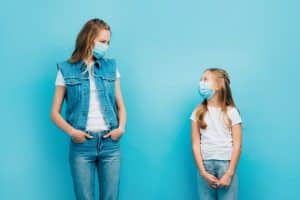 For separated or divorced families, co-parenting can be stressful even in good times. During the coronavirus disease (COVID-19) pandemic, families are discovering that previously stable arrangements may not withstand the stresses created by fears of illness and mandates to shelter in place or mandatory self-quarantine regulations when returning from out of state.
The key to peaceful coexistence when it comes to child custody arrangements is communication.  The more information, ideas, concerns, and possible solutions that are shared between you and your ex-spouse, the easier the situation will be.
In a crisis, children and parents alike need a place where they feel safe. Safety is typically found in family and when there is discord, children feel insecure.  Post-divorce parenting falls into three categories: conflicted, parallel, or cooperative, according to Dr. Charuvastra, a leading psychologist in the area of family counseling. The majority of divorced parents start out either in a conflicted or parallel mode. Conflicted parenting is where the parents frequently argue with each other, often about parenting or money. Parallel parenting is where parents do not communicate much, and children live in two disconnected spheres. Cooperative parenting is where parents are flexible, communicate, compromise, and try to create a single parenting world for their kids, even though there are two households.
When it comes to parenting, emergencies force us to adjust to an unexpected and sometimes upsetting new set of facts. Even for parents who have had very little success communicating and compromising, the latest health crisis has brought about a change in attitudes and parents are more willing to work together for the health and well-being of their children.
What Should I Do If My Child Has Visited My Ex In Another State?
Under the 14-day quarantine travel advisory announced by the Governors of New Jersey, individuals traveling to or returning to New Jersey from states with increasing rates of COVID-19 are advised to self-quarantine for 14 days. This includes travel by train, bus, car, airplane, and any other method of transportation. There are approximately 30 states on the list which can be found here.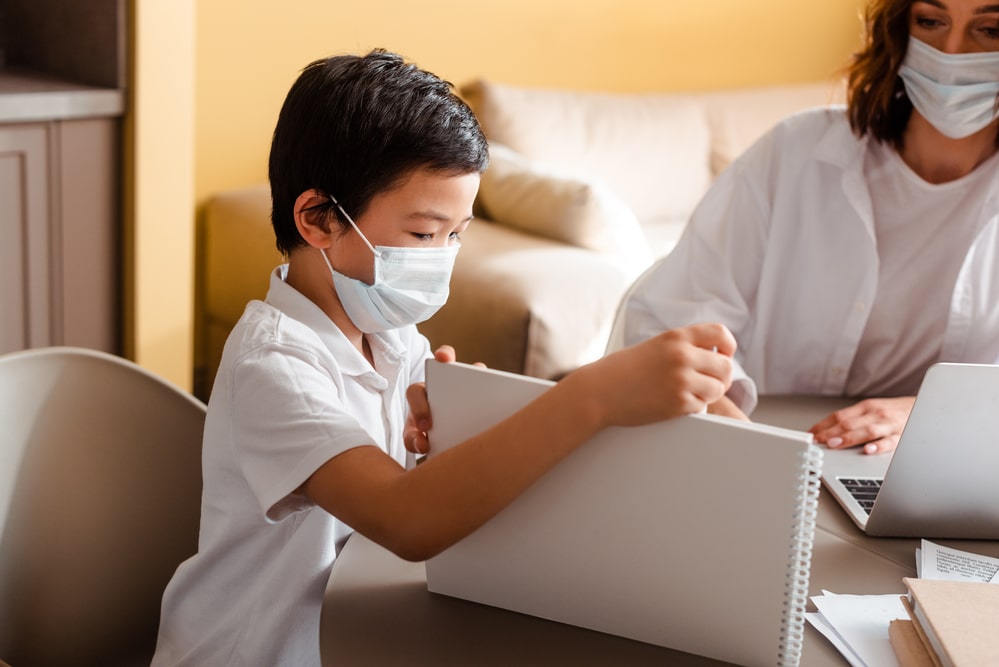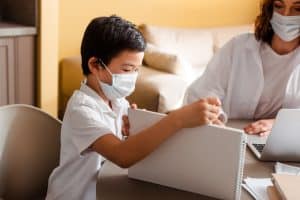 The Governor's order states: "Travelers and residents returning from impacted states should self-quarantine at their home, a hotel, or another temporary lodging. Individuals should only leave the place of self-quarantine to seek medical care/treatment or to obtain food and other essential items. As one example, no one who has traveled to or from a state on the COVID-19 hotspot list should be participating in or attending an in-person graduation ceremony."
With these stipulations, you and your former spouse are going to have to work together and be as flexible as possible.  The key is communication.  If your ex wants to quarantine with your child in New Jersey, there are several options such as a hotel or Air B&B.  You could offer to make grocery trips to help with the quarantine. If those 14 days are extra time that the child has with your ex, be sure and put the agreement in writing in case you need the details for future agreements.
On the other hand, if your ex refuses to change the plan and wants to make a quick drop off at the conclusion of their time, as originally planned you could be in trouble because that would mean your child's quarantine would fall directly on you. It may affect your job or if you have any high-risk relatives that live with you.  If you plan to self-isolate at home, make a detailed record of what you do and the expenditures incurred.
How Can We Create a Temporary Emergency Plan?
Negotiating a temporary agreement can mean setting up adherence to the new plan until a specific date, or it can be more flexible (Ex. Until Phase 2 or 3 is in effect). Also, there should be a stipulation as to what happens if someone within one home or the other becomes sick or tests positive for the virus.  In keeping in line with the children's best interests, parents who work in hospitals or are first responders may want to reconsider prolonged home visits with their children due to the possibility of exposure. Your attorney is your best resource to build this temporary plan.
What If I Lose Visitation Time due to Quarantine Restrictions?
1. Talk with your ex
Discuss with your ex and plan more visits or an extended period of time to make up for the missed visitation. It can be that simple.
2. Take advantage of technology.
Although it is not the ideal, watch movies on a shared screen, cook together or read a book. It is not the same as a face-to-face visit, but it can certainly go a long way when your child is missing you.
3. Establish a "Social Distancing" contract.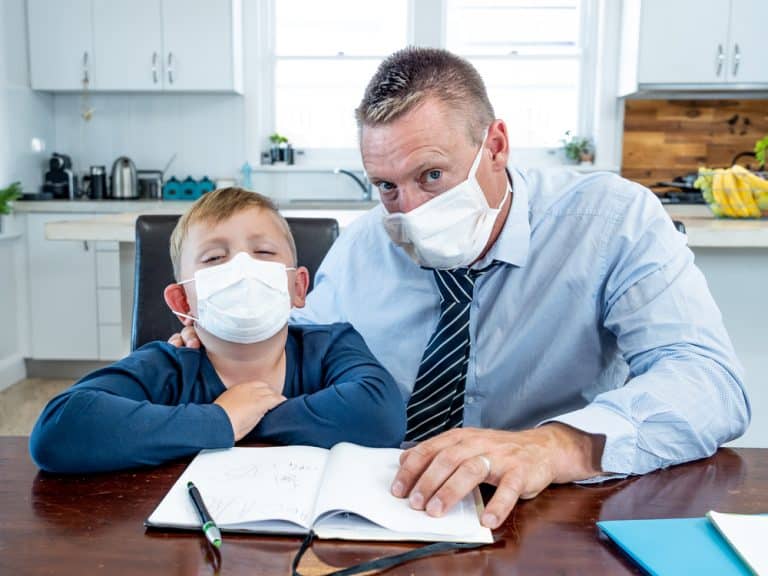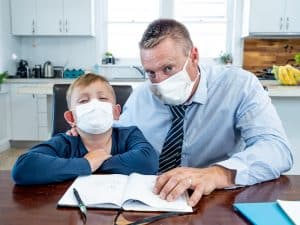 This can be a simple written document in which you both agree to follow CDC and local guidelines that both of you and your child wear a mask and stay in the "family bubble". Including actual social distancing guidelines (no birthday parties or book clubs) and an agreement to follow diligent hygiene practices can bring peace of mind to the parent who does not have the child with them. However, this contract does not permit either parent to withhold visitation because they feel the other parent is not following the proper guidelines and is putting the child at risk for exposure.
What it all boils down to is communication and a willingness to put the needs of your children ahead of your feelings toward your ex.  Neither party will be 100% happy all the time and juggling visitation while trying to keep your family safe during a pandemic can seem an insurmountable task.
Contact a Monmouth County Co-Parenting Attorney Today
This is why our family law experts at Bronzino Law our unique approach to family law centers around creating family life plans out of family law problems. By listening carefully to all of your needs and concerns, and keeping you highly informed and involved throughout the legal process, we believe we can work together to achieve the results you need in your unique legal situation.
To schedule a confidential case assessment with The Bronzino Law Firm, LLC today, please contact us online or through our Morristown, NJ office at (732) 812-3102