President Biden's tax plans may affect different elements of your divorce in Toms River, Asbury Park, Seagirt, Point Pleasant NJ
When you divorce, your cash flow inevitably shifts, as do the income taxes associated with marital support you receive or pay.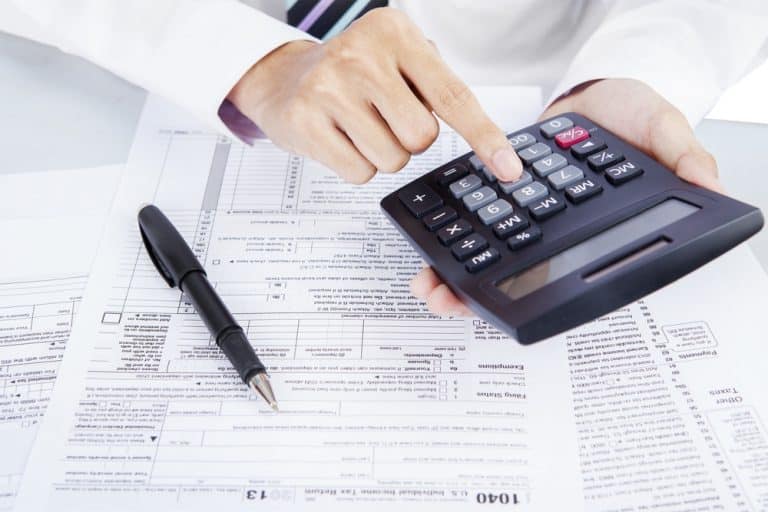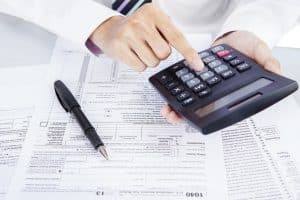 President Joe Biden's perspectives and actions on tax distribution may affect your preparation for, and process of, divorce. For example, what might changes to taxes mean for your after-tax cash flow and expenses for such things as alimony? Read on to learn more about how President Biden's tax laws are likely to affect different elements of your divorce, and seek one of our experienced family law attorneys to support you in developing a holistic approach to planning your divorce in New Jersey.
When you divorce, your cash flow inevitably shifts, as do the income taxes associated with marital support you receive or pay. With some shifts to tax law already in place and others likely in the works given the platform on which President Biden campaigned in 2020, here are some elements of your life that may be affected by changes to tax law that you'll want to take into consideration as you prepare for divorce.
Individual Income Tax Increase
If you have an individual income of over $400,000 per year, your income tax will return to a rate of 39.6 percent, a rate that was reduced to 37 percent by President Trump as part of the Tax Cuts and Jobs Act of 2017.
Social Security Tax
In addition to increasing income taxes for those who make over $400k per year, President Biden's tax plan includes for those earners a 12.4 percent Old-Age, Survivors, and Disability Insurance (Social Security) payroll tax. This 12.4 percent tax is partially paid by the employer, half. This new financial group creates another edge, or what is called a "donut hole," to the Social Security payroll tax already in place for earners of up to $142,800. Those who earn between $142,800 and $400,000 are not included in this payroll tax requirement.
Divorcing Couples with Children
The two main changes that involve children in President Biden's tax plan shift tax credits. As such, parents who are going through a divorce proceeding will need to work together and with their divorce attorneys to consider how much tax credit the custody arrangement they are leaning towards earn and whether it is worth it to augment the proposed custody arrangement to increase the tax credit available to their marital estate.
Child Tax Credit
The Child Tax Credit, or CTC, provides a tax credit of as much as $2,000 for each dependent under 17. This tax credit, put in place by the Tax Cuts and Jobs Act of 2017 as an expansion through which the dependency exemption was eliminated, was eligible for individuals earning a gross annual income of up to $200,000 or a couple with a joint gross annual income of $400,000. On the other hand, the Biden tax plan greatly expands this child tax credit to $3,000 for children between the ages of 6 and 17 – and $3,600 for children under the age of 6.
Child and Dependent Care Tax Credit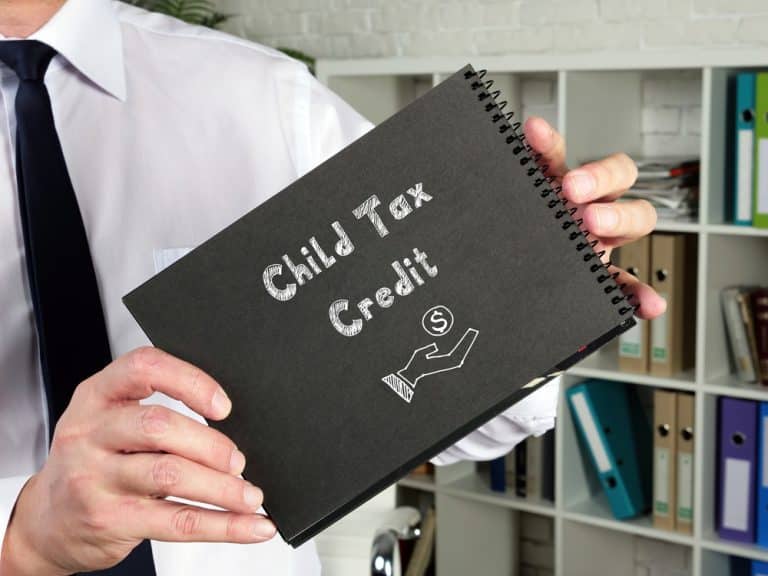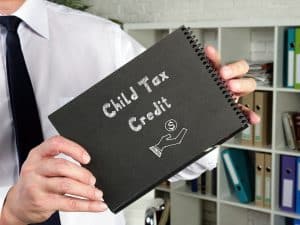 The Child and Dependent Care Tax Credit, or CDCTC, vastly expands the number of expenses that qualify, from $3,000 in qualified expenses to $8,000 in expenses that qualify for the credit. If there is more than one dependent, the qualified expenses of $6,000 for multiple dependents increase to $16,000 qualified expenses. Additionally, the CDCTC increases the maximum credit rate from 35 percent of qualifying expenses up to 50 percent.
Itemized Deductions
President Biden's tax plan places a cap on the tax benefit received for itemized deductions. For individuals who earn more than $400k, this tax benefit is reduced to 28 percent of the value. The plan also reinstates the Pease Limitation on Itemized Deductions for those with a taxable income of more than $400k.
Long-Term Capital Gains
The prior top capital gain rate was 20 percent. However, president Biden's tax structure hugely increases this capital gain rate to the ordinary income tax rate – 39.6 percent – for those whose income is more than $1 million.
Navigating a divorce in the face of these tax changes requires the support of a skilled divorce attorney to help you navigate the process to ensure the best financial outcome.
To ensure that you navigate your divorce smoothly, it is important to support an experienced family law attorney.
Contact our Divorce Attorney for a free consultation at our Brick Office
Experienced family law and divorce attorney Peter Bronzino, Esq, is up to date with the new regulation you should know when moving forward in your divorce throughout Monmouth and Ocean County surrounding areas, such as Rumson, Brielle, Morganville, Manasquan, and Toms River.
To schedule a free and confidential consultation with our firm today regarding your divorce and family legal issues, please send us a message or call (732) 812-3102 to speak to an attorney who can help.
Tax Issues in Divorce Attorney Monmouth and Ocean County NJ
Frequently, couples filing for divorce rarely consider the tax implications and changes in their filings after the divorce is settled.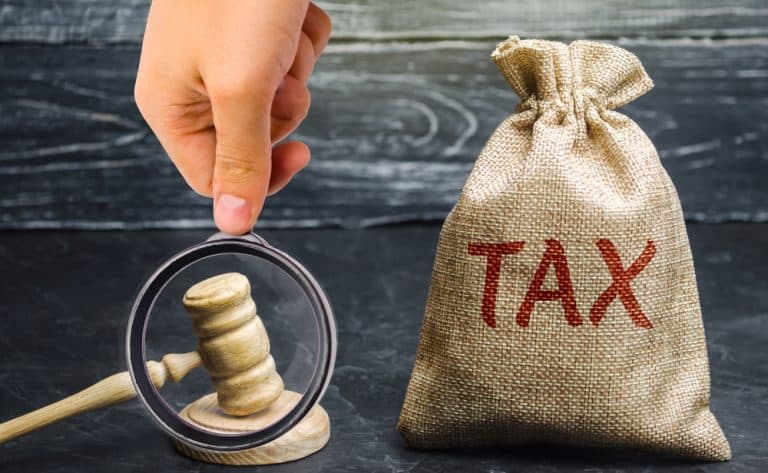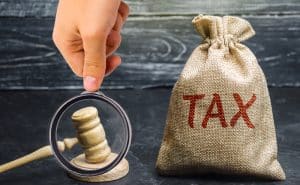 How will alimony change your tax situation? Can both couples claim the children as dependents? When do you have to stop filing jointly? Does sale or equitable distribution of the assets change the amount of taxes to be paid? It is a complex process that requires expertise and knowledge of the changing laws in order to meet your needs and specific situation.
HOW DOES ALIMONY AFFECT MY TAXABLE INCOME?
A major change that came out of the Tax Cuts and Jobs Act is a new tax rule that applies to alimony orders put in place on or after January 1, 2019. Before, the spouse required to pay alimony could deduct payment amounts from their income taxes. The spouse who received alimony had to claim it as income. Couples who divorced prior to 2019 are not included due to what is known as a grandfather clause which creates an exemption based on circumstances that existed previously.
Under new tax rules applied to new orders, alimony payors can no longer claim the deduction; alimony payments remain part of the taxable income. Spouses who receive alimony are not required to claim it as income because that would mean the amount of alimony would be taxed twice, both from the payee and the recipient.
Unfortunately, this new law can affect the way alimony is negotiated making the divorce process more complicated than ever before.  Lump-sum payments of alimony rather than monthly payments are becoming more popular considering the new tax laws.  Negotiating marital assets is another way to handle the present tax situation.  For spouses who receive alimony, any plan must be subject to great scrutiny to ensure their financial security will be safeguarded.
CAN BOTH PARTIES CLAIM CHILDREN AS DEPENDENTS?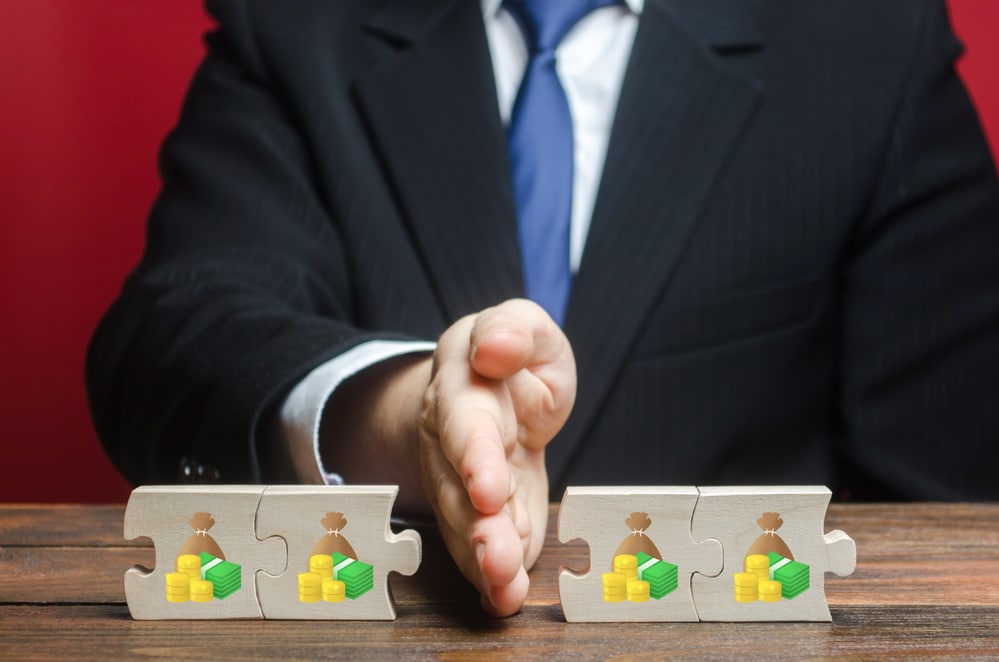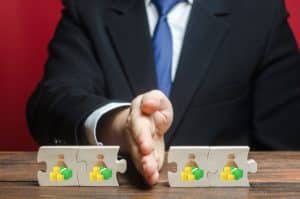 After a divorce complaint is filed, the court may require one spouse to interim support, to maintain as much financial stability as possible during the divorce litigation.  When the court orders this interim support, the judge may not specify that as being for the spouse or the children.  Unless the judge indicates that the interim support is non-taxable, if the recipient spouse does not file a joint income tax return, that interim support received is taxable.
Child support payments determined at the time a divorce is granted are not considered income taxable to the parent who is receiving them, nor the parent paying child support is able to deduct those payments on his or her tax return.
Post-divorce the litigants may have a dispute over deductions or exemptions.  The parent with primary residential custody may claim the children as exemptions on his/her income tax return.   In a settlement, the parties may agree to share the exemptions or alternate them in some way. That agreement should be placed in writing to insure adherence by both parties.
WHEN SHOULD A SEPARATED COUPLE STOP FILING JOINTLY?
This is often a point of contention during divorce litigation when the parties are in the middle of litigation still at tax time.  Should they file jointly?  Should they tile separately?
Your marital status as of December 31 of the tax filing year will determine your filing status for that year. If your divorce is finalized by that date, you must file separately. If that is not the case, and one spouse wants to file a joint income tax return to be able to take advantage of the tax deductions available to married persons filing jointly, that spouse may make an application to the court to either obligate the other spouse to sign a joint income tax return or to have that spouse bear the financial consequence of not signing a joint tax return.   The party seeking to file jointly would have to provide the court with a mock-up of how the returns would appear based on filing a tax return jointly and individually. The spouse objecting to filing a joint return would need to have a reasonable explanation for not wanting to file a joint tax return.
One good reason for not wanting to file a joint income tax return occurs when the other spouse is self-employed or the recipient of a large settlement or inheritance and is manipulating his or her income for tax purposes. Also, as alimony and child support are based on income, filing a report with a lesser amount could be a way to decrease spousal financial obligations.  By filing jointly, the couple could be charged with tax fraud rather than the one spouse who was dishonest in his/her claim.
What Are Tax Considerations for Selling Assets to Distribute in a Divorce?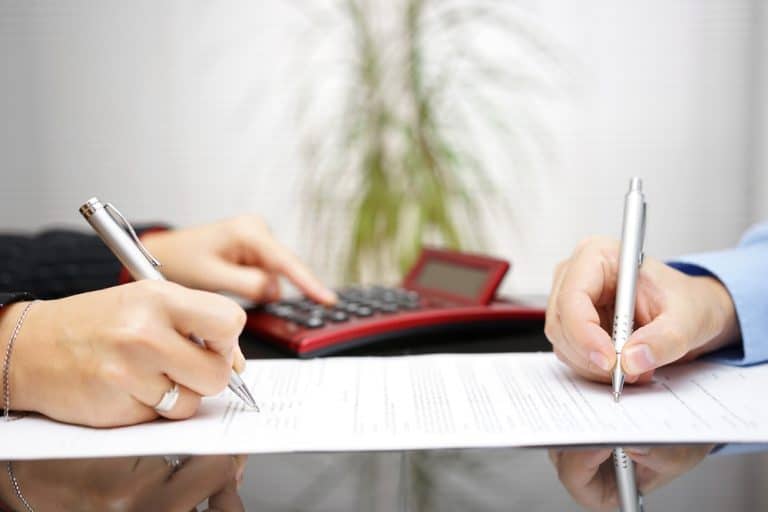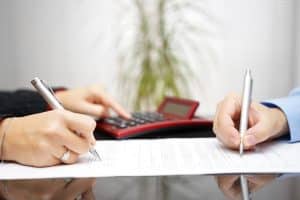 Some spouses who are divorcing might desire or be forced to sell assets in order to equitably distribute assets acquired during the marriage.  There are serious tax implications to be considered. If a home or other real estate is being sold, there may be capital gains on the sale that must be allocated.  Any stocks or bonds cashed in are also subject to taxation.  Retirement money and 401K's are distributed equitably and will be charged penalties for restructuring.  In some cases, a capital gains tax is applied so it is important to include them in the tax plan of the divorce settlement.
Wall Township Divorce Lawyer Help You Explore different scenarios related to taxes
Divorce can be stressful, painful, even scary sometimes, but it need not be your burden alone.  There are empathetic, top-notch attorneys with the experience and knowledge to guide you through this difficult time.  If you would like more information, please visit our online form or call us at  (732) 812-3102 to learn more about your options.