High-conflict Co-parenting Attorneys during COVID 19 Monmouth and Ocean County NJ
Whether you have separated from your ex amicably or on less friendly terms, co-parenting in the time of Covid-19 is not easy.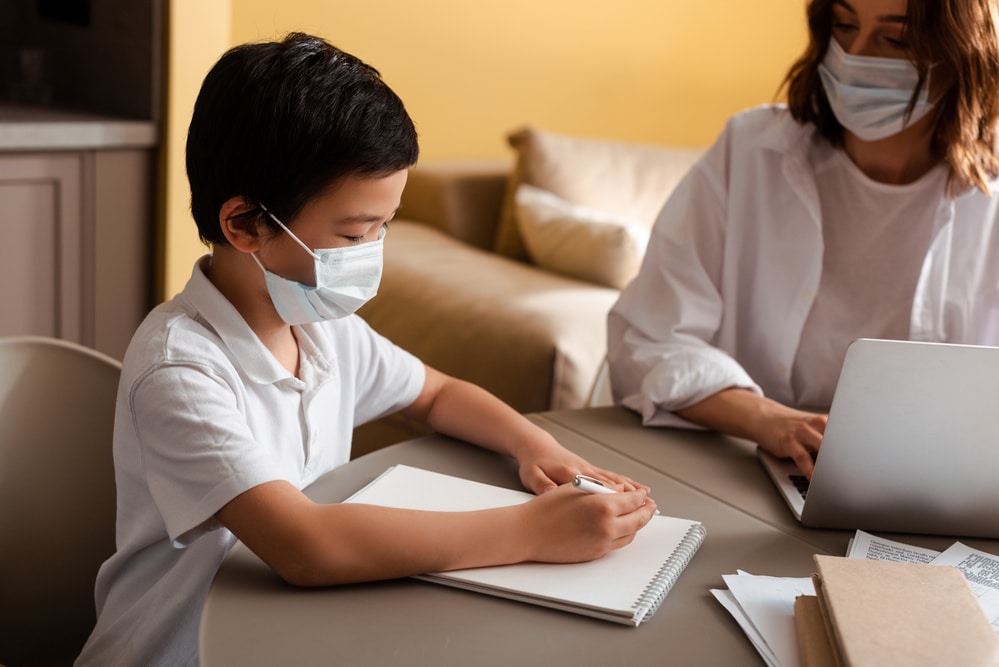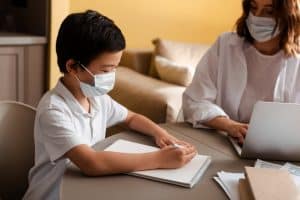 These are trying times for the whole planet. We are in a transition globally to a more sustainable and community-connected way of life that we did not pay much attention to before the Coronavirus. However, some are using this opportunity for self-reflection and reorganization of priorities and values, and others are allowing the emotional – and financial – instability of these times to get the best of them, projecting their fears and stresses onto those they love most.
In some cases, it can be downright traumatic, depending on the circumstances you face. When you have an ex who is driven to high conflict, however, and you are attempting to navigate the safety and security of your family while having to put out relational fires, you can feel overwhelmed. So what do you do in the case of a high drama co-parent? How can you make co-parenting work, so that you all get through the pandemic safely and somewhat emotionally intact? Below is a list of tips for navigating these choppy waters.
Communicate from an anchored place.
Probably the single most important focus for navigating this time of co-parenting with a high-conflict ex is open communication. Prepare yourself mentally and emotionally for the environment created when you do communicate: if you know that insults, withholding of information, or some other form of verbal abuse are commonplace in your attempts at communication, prepare your own vessel to be a grounded receiver. Commit to taking extra time for self-care during this time, even if it seems impossible to fit into your schedule. In order to communicate wisely, you will need all of your wits about you, so self-care rituals such as a daily yoga and meditation practice, spending time in nature, ample hydration, and seeking the support of a therapist are all top priorities.
Put it in writing.
Expect that communication is going to break down into the same old hurls of insults and verbal injuries. Don't bite. The goal of communication with your ex at this time is developing and following a protocol that ensures that your child, and you both, are safe. When this shared goal is kept in mind – and reminded for the benefit of both parties often – everyone benefits and communication is generally steered towards solutions-based thinking.
Put in writing your plans for how to safely shuffle your child throughout their day. Consider the following items:
What are the safety procedures for leaving each house?
What are the safety procedures for arriving at each house?
Who will sanitize the surfaces of the house, and how often?
What are protocols for face touching in the car between houses?
How can you standardize safety and sanitation practices and jobs across houses, so your child feels a sense of consistency and personal empowerment for helping in the sanitation practices?
What are the rules for social distancing?
How will online education be handled? Create a set schedule of hours in which the child will partake in online learning, and agree that each parent will be fully available to support that learning.
What are the protocols if one of the family members begins to show symptoms of illness?
When the above considerations are kept in mind, the focus of negotiations between exes remains centered around the safety of their child. Put these agreements in writing, and have each parent sign them. This will allow you to simply refer to the agreement in the future when conflict arises.
Stick to your parenting time agreement as much as possible.
At this time of upheaval, a child may get thrown particularly out of balance, because so many of the steady containers that support their consistent growth – home, school, extracurricular activities – are revoked or changed. This can cause emotional instability in your child that may certainly affect your own ability to deal with conflicts that arise. While we navigate this pandemic, it is important to keep as many routines and rituals as intact as possible. Your court-approved parenting time agreement is a great place to start. What schedules is it possible to retain? This consistency is crucial to your child at this time.
Seek legal support.
In the case of conflict that simply can't be resolved by keeping communication focused on the facts and not reacting to the hostile communication of your ex, you can seek the support of your attorneys to engage in mediation or develop an emergency parenting time agreement for review by the court. If your ex is refusing to follow the established custody agreement, you have the right to go before a judge in an online hearing and argue why you feel it is best that your child be with you alone at this time. This would be a last resort, however, as the process for scheduling healing is more delayed due to current restrictions.
Monmouth Parenting Time Lawyer Help You Navigate through these unprecedented times
At Bronzino Law Firm, our team of attorneys is committed to supporting our clients across Point Pleasant, Brick, Wall, Sea Girt, Spring Lake, and the greater Ocean and Monmouth County Areas in working with their co-parent to carry out custodial agreements and navigate revisions to court-ordered routines that may be necessary.
To schedule an online consultation with a member of our firm regarding your co-parenting needs during this time, please visit our online form or call us at  (732) 812-3102 to learn more about your options.
Dating as a Single Parent Reviewed by Brick Child Custody Lawyers
Advising Clients in towns throughout Ocean County towns such as Toms River, Wall, Point Pleasant, Asbury Park, Spring Lake, Brick, and all of Eastern New Jersey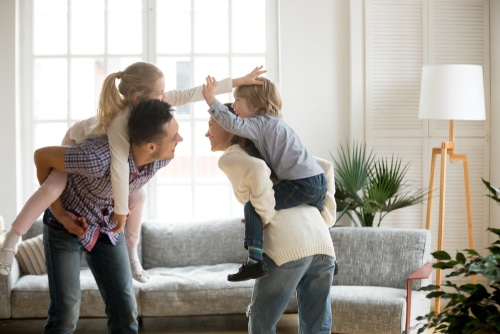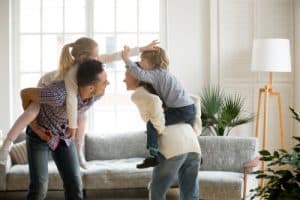 Dating can be empowering and boost one's self-esteem when compared to the unappreciated, undesired and out of control feeling one going through a divorce might experience. The emotional stress and financial strain of a divorce or a civil union dissolution can make the idea of dating or get into a new relationship unthinkable, but for many, it can be seen as a breath of fresh air and a chance for a new beginning. As a single or soon to be single parent, one hopes that their new partner shares a respect for parenthood, an understanding for the complexities of child custody, has patience for the challenges of co-parenting, and a sense of personal boundaries when it comes to custody arrangements, financial responsibilities of child support, and the emotional well-being or best interests of their child. Whether the new partner understands it or not, they must respect the importance of this parent-child relationship and how it may impact various aspects of their new relationship landscape.
Things To NOT DO Prior to or Soon After Your Monmouth County, NJ Divorce
Your children and their best interests are your number one priority. As it relates to your new romantic partner, DO NOT:
under any circumstances, bring them to court
allow them to contact your spouse whether by post, phone, text, email or social media
create a dating website profile
showcase your new romantic relationship, as if you are already divorced
spend marital money on your romantic partner
allow them to parent or discipline your children
Can Dating Negatively Impact my Point Pleasant, NJ Child Custody Matters?
Significant others can potentially have an effect on child custody in certain circumstances if it impacts the child's best interest. If one parent is spending a substantial amount of time with the new love interest, especially at the expense of quality parenting time with the children, then the judge may take the relationship into account. If the new partner engages in domestic violence or substance abuse, this potential danger to the children due will be taken into account not only informing the initial custody order but if one parent must ultimately return to court to modify the parenting schedule to keep the children safe from the new significant other. In brief, parents need to make sure that the behavior with the new boyfriend or girlfriend is not disruptive to a child, as the child's needs must take priority above the parent's desire to start entering a new relationship.
What is the 'revolving door' syndrome?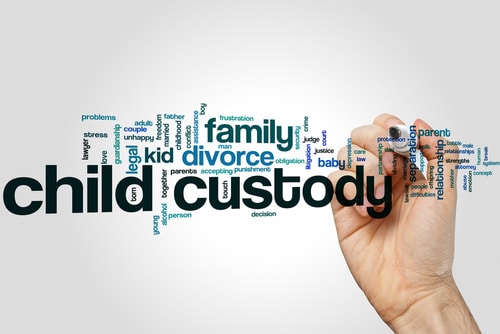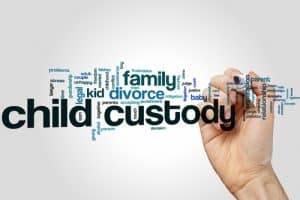 The 'revolving door' syndrome occurs when children seem to constantly be meeting a series of new dates, week after week. This is not fair to the children. If you are on friendly terms with your ex, many relationship experts suggest discussing with them how new partners are introduced, so you both adopt a similar approach. It may also be possible to consider the option of meeting the new partner before they are introduced to the children. The sudden introduction of a new person can be awkward and is not necessarily fair to the children or yourself.
In New Jersey, there have been legal and moral debates regarding to what extent children of marriage should be exposed to their parent's new romantic partner, during a separation or once divorced has been finalized. Some couples may have a "paramour clause" or "DeVita restraint" in their divorce or custody order that restricts the parties' ability to expose the children to new romantic partners. Named after DeVita v. DeVita, 145 N.J. Super. 120 (App. Div. 1976) recent case law indicates that the attitude of the courts is changing with the times.
In Mantle v. Mantle, an attempt to enforce a DeVita restraint came before the court. Although the divorcing couple agreed to an indefinite ban on exposing their child to a new romantic interest, the mother alleged her ex was allowing his new girlfriend to have contact with their child during his parenting time. This was despite the girlfriend not doing anything deemed inappropriate or harmful to the child. Although both parties agreed to the "Devita" clause, the court refused to enforce it, noting that the DeVita case law no longer reflected societal norms and that it was no longer unusual for new romantic partners to spend the night, even in the absence of marriage.
To that end, the court agreed that future DeVita clauses must be reasonable and based on the best interest of the child. In addition, the judge decided the parents may introduce new partners to the child after six months, and those partners may start spending the night after a year.
If you are in a similar situation and are unsure what to do, speak with a family therapist, who can help you decide (based on your unique situation) the most appropriate way introduce a new partner into the children's lives and lessen the amount of fear, discomfort, and uncertainty the child may experience
A Dangerous Mix: Dating and Parental Alienation Allegations in Toms River, NJ
Even in the most amicable divorces, co-parenting relationships can be stressful and cause parents to behave irrationally, resulting in high-conflict custody situations or parental alienation. Parental alienation is any action (or inaction) intentionally or unintentionally taken by one parent which results in their children harboring negative feelings towards their other parent. Many former or soon to be ex-spouses, may have struggled to cope with physical versus legal custody matters. Though some parents may intentionally try to sabotage their child's relationship with the other parent, others may not even realize that what they are doing is considered parental alienation when they speak negatively about the new love interest(s) of their ex-spouse. New Jersey family courts frown heavily upon parental alienation, and legal action such as a child custody modification may become necessary in order to make sure the child's best interests are met.
Is Dating in During my Divorce Considered Adultery in Ocean County, NJ?
When a party begins a divorce action, the marriage is considered "dead." Starting over can do wonders for your mental health and sense of self-worth. Since divorce can be a long process, it comes as no surprise that some people may start moving on before or during the divorce. By embracing positivity one can set the scene for an amicable divorce and rational decision-making process.
Though technically, getting a bite to eat or seeing a movie isn't considered adultery, even if the participants have more than friendship on their minds, most dating experts and experienced family lawyers recommend waiting until your divorce is finalized before your begin pursuing new romantic interests. Some people might think that adultery is only committed when sexual contact is made between a married individual and someone who is not their spouse, not really considering non-consummated "affairs of the heart" can be just as emotionally damaging to the trust and longevity of a relationship.
Each divorce is different, so consulting an experienced attorney about your options regarding separation prior to divorce, can help you better understand your rights and options as you move forward.
What Financial Impact Could Dating or Adultery Have on my Brick, NJ Alimony or Spousal Support?
One should not underestimate the effect dating might have on the other party's emotional state; which can impact that person's decision making in the divorce process and cause them to take unreasonable positions regarding alimony and spousal support because they are angry or upset.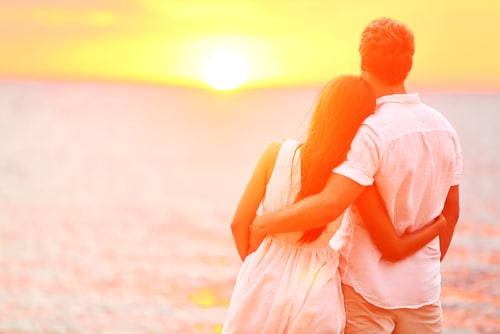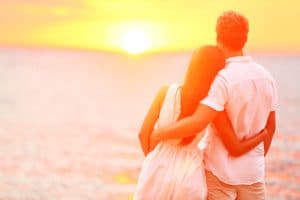 Adultery, in general, does not increase the amount of spousal support one might receive. Since New Jersey is a no-fault divorce state, if one spouse alleges adultery, the name of the new significant other needs to be included in the divorce pleadings. In addition, if the cheating had a detrimental financial impact on the marriage (i.e., lavish spending or gift giving)  or personal property was somehow dissipated for the benefit of the extra-marital relationship, it may be possible for the court to take that into account.
You may lose your alimony if you are cohabiting with a partner in a marital-type relationship. Accordingly, you need to remain cognizant of how living with your new partner may affect the amount of alimony you receive in divorce or whether your ex-spouse can make an application to terminate alimony based on your cohabitation after divorce. It is important to note that this is a one-sided consequence. If you are paying alimony, feel free to date to your heart's content – it won't affect your obligation to pay your ex-spouse alimony.
Contact Us At Our Brick Or Sea Girt Office Locations
At the Toms River, NJ law office of Peter J. Bronzino, we understand how important your children are to you, and we are ready to work with you to pursue a co-parent or child custody arrangement that works for you and your children. 
To speak with our offices today in a free consultation about your child custody issue, please contact us online or through our Brick offices at (732) 812-3102.