Brick NJ Divorce Attorneys Guide You Through Financial and Emotional Issues
A divorce process should not become emotional and financial grief. Parents should not have to "chop down" each other's possibilities of establishing an amicable co-parenting relationship after the divorce settlements, so you might want to explore some options.
What is the Legal Portion of A Divorce?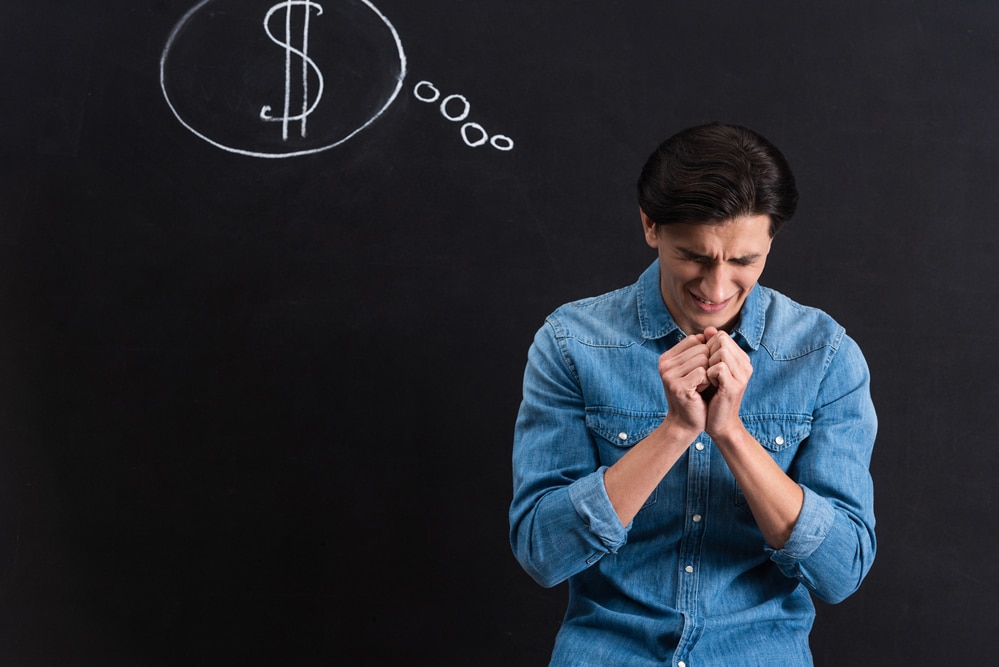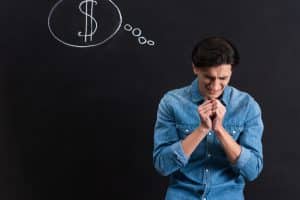 A divorce case's legal portion only involves the finances and children, meaning child support and dividing any joint debts or property. Divorce, however, represents an immense disruption of one's personal life. Although the legal system sets aside any emotions arising from a divorce process, parents getting divorced usually hesitate about settling because of how they feel. A judge executes a marriage's dissolution after the case is settled and agreement documentation has been signed. A short no-fault, uncontested hearing lasting nearly 15 minutes in length is all that's required. But the prevailing issue still is how do parents get to a settlement.
Once both spouses have testified before a judge, determinations will be pronounced regarding the child(ren), child support or alimony granted to either party -if applicable- as well as property assignment and whether or not any money is required to match the value that each spouse is granted from the marital estate, or who is responsible for paying off the debt. Nevertheless, we should explore three better options to resolve these issues with a more harmonious outcome.
Three Ways To Achieve a Workable Divorce Settlement
First, if spouses decide to sit down, discuss, and reach an agreement on their own after properly reviewed by an attorney representing each party to ensure all criteria have been addressed to achieve a comprehensive settlement, it is then considered final. An attorney representing one of the spouses would then outline a formal, legal settlement agreement, including all required legal provisions and terminology, to have it revised by an attorney representing the other party. Minimal legal fees are expected as a result of this process.
Second, if the spouses reach no common agreement on their own, they may request the participation of a neutral mediator to assist them in settling on whichever matters they were unable to settle on their own, as well as ensuring that all issues have been discussed, to avoid any pending issues.
Third, spouses may appoint attorneys trained in collaborative divorce cases instead of arbitrating their disputed matters. This option would be advisable in scenarios when a spouse is hesitant to converse without a legal advisor representing them because of fear of being at a disadvantage compared to the other spouse, who could be more knowledgeable of finances or who might have better ability to set aside emotional criteria when negotiating (for example, an ability to weigh down the other party when negotiating). The conflict resolution process (collaborative process) is composed of a series of meetings between both spouses and their attorneys (their own attorney should represent each spouse at all times). Moreover, a divorce coach trained and licensed in mental health counseling (for example, a psychologist, family therapist, or social worker) should participate to ensure a successful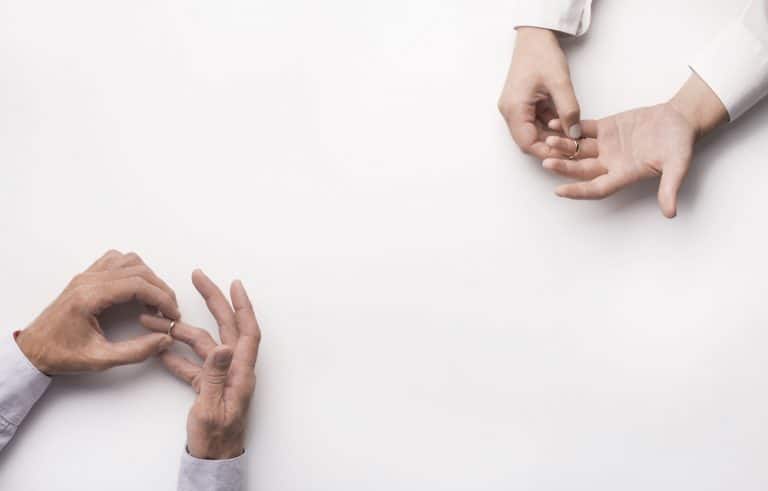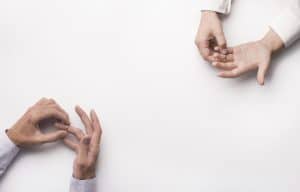 collaborative divorce process. The divorce coach will utilize his/her acquired experience, training, skills, and formal education to help the spouses overcome the emotional stress that frequently hampers the settlement resolution. Additionally, when required, an expert forensic accountant or another financial neutral advisor may also participate in assisting the spouses on how to determine what cash-flow is granted to each one of them, to secure post-divorce needs, as well as to establish actual cash-flow income, in scenarios where benefits and cash are involved in one's profession or job and to appraise any professional practice or business interests involved.
Benefits of Choosing a Collaborative Divorce Process
According to research data, spouses who successfully resolve matters, either on their own or via collaborative divorce process or mediation, typically spend less money during the divorce process, as long as they amicably comply with their settlement conditions, thus having much fewer court appearances in the future (if any), have the ability to resolve any disputes that may emerge along the road, and can adequately co-parent their children. The most important result is that children are commonly healthier than children whose parents had a long divorce litigation process involving the adversarial court system.
In conclusion, considering the collaborative divorce process or mediation, before entering the court proceedings when divorce is unavoidable or when misled by an emotional turmoil, will save you money, help you feel emotionally healthier, and ensure a stable environment caring for your children's best interests, enjoying assertive parents, demonstrating civility and respect to one another when it comes to parenting.
Contact our Brick, NJ Family Law/Divorce Lawyers for a Free Consultation
If you or a loved one faces a divorce process or divorce-related dispute, seeking financial stability and securing your children's best interests by reaching an amicable and peaceful settlement, you are entitled to the representation of a divorce attorney who can help you determine your best options.
At The Bronzino Law Firm, LLC, our experienced team of attorneys is ready to stand in your corner if you live in Ocean and Monmouth County communities such as Brick, Sea Girt, Brielle, Point Pleasant, Bay Head, Manasquan, Toms River, and across Eastern New Jersey.  You can call us at (732) 812-3102 or contact us through our online contact form.
COVID-19 "Shelter-in-Place" Divorce Attorney Monmouth and Ocean County NJ
Brick and Seagirt Divorce Attorneys helping clients prepare for a post-pandemic and post-divorce life they deserve.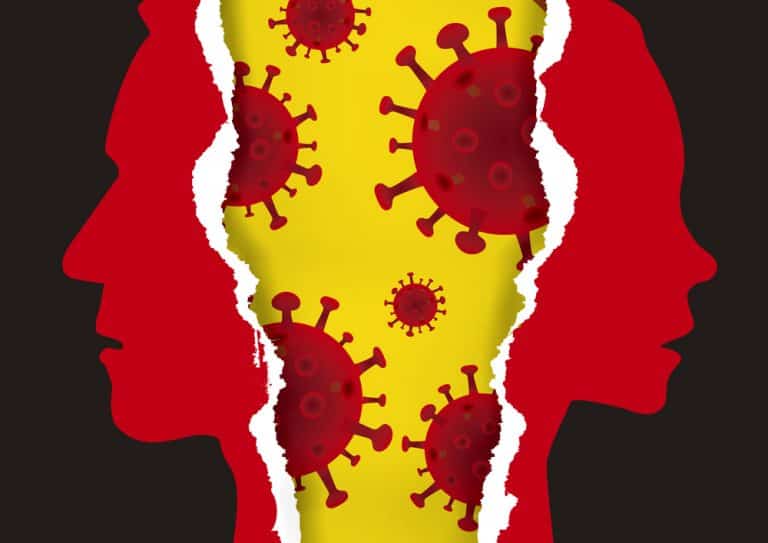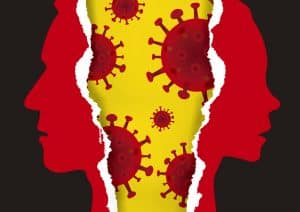 For people considering or in the process of divorce litigation, civil union dissolution, or filing for separation, the COVID-19 pandemic and "shelter-in-place" order may be the tipping point in their already stressful marriage. Whereas work, school, or other activities meant the possibility to avoid one's spouse or partner, working and e-learning from home means once less-frequent activities, like cooking dinner together or sharing the same space for 24 hours, has significantly impacted the day-to-day living situation of many New Jersey couples.
Though some couples may consider isolation or self-quarantine as a period in which to create greater family dynamics, reevaluate their marital values, or work on their relationship intimacy, many others have become more committed to ending their marital union, as what may have previously been trivial matters escalate to incidents of increased tension and in the worse cases, domestic violence.
The uncertainty of the current COVID19/Corona virus situation and physical distancing means that the attorneys at The Bronzino Law, LLC are prepared to provide legal services in a safe, secure, confidential, and convenient way without compromising on quality. Our lawyers will fight to protect your rights and are ready to arrange convenient, free virtual consultation meetings via Skype, WhatsApp video, FaceTime, Zoom, or Google Hangout to discuss how we can best support you meet your legal needs.
The Bronzino Law Firm manages all divorce-related matters, including child support, child custody, division of assets, alimony and spousal support, and post-divorce modifications for clients across Ocean County and Monmouth County.
Contact us online or call us at (732) 812-3102 to arrange a free virtual legal consultation from the comfort of your home or office and with the convenience of your smartphone, laptop, or tablet. The Bronzino Law Firm, LLC, is prepared to protect your rights and answer your legal questions or family law–related issues.
8 Things to do for your Divorce During the Corona Pandemic
Here are some positive and actionable ideas, which are also a productive use of your time as you prepare for your NJ divorce.
Collect the financial documents and paperwork necessary for the full financial disclosures, which are vital to the divorce process and are necessary before reaching any financial agreements related to child support, child custody, alimony and spousal support, and the equitable division of assets.
Conduct a lifestyle analysis to realistically determine what your future post-divorce housing and budget may be like.
Practice self-care, exercise, protect your mental health, and document your expectations for your post-divorce life and that of your children or pets if you have any. Write down your ideal living or co-parenting situation and the kind of future you envision for yourself.
If you have children, focus on protecting your child's emotional and psychological well-being by providing a positive family atmosphere, keeping them calm and busy, and planning fun activities (i.e., watching online tutorials for cooking, exercise/dancing, music, arts & crafts, etc.).
Take the opportunity to declutter your home and organize your things. Identify items or assets that are truly important to you and those prepared to donate or throw away.
Avoid hostile conversations with your spouse, and if there are children present, aggressive confrontations could escalate growing familial unease and tension.
Take a positive daily inventory, acknowledging what you learned, or are grateful for. It will help put your day in perspective and balance some of the negative or depressing thoughts you may have.
Educate yourself. Whether it is online free language classes or apps, youtube tutorials, or skills-based technology programs, invest time in improving your future professional and personal development opportunities.
Isolation and the related feelings surrounding it may not be easy, but knowing that it won't be forever can help you remain positive, keep an open mind, and maintain a patient heart. By effectively managing your time under the current situation, you are preparing to live the post-pandemic and post-divorce life you deserve.
Dealing with Divorce and COVID-19? Contact an Ocean and Monmouth County Divorce Attorney Today
The Family Law attorney Peter J. Bronzino has extensive experience helping clients with all divorce-related matters across Ocean and Monmouth County towns, including Toms River, Brick, Point Pleasant, Manasquan, and across the Jersey Shore.
At our law firm, we get to know the people we represent, determine what is most important to them in the divorce, then work with them to develop a strategy designed to meet their individual goals and needs.
Contact us online or call us at (732) 812-3102 to arrange a safe, secure, confidential, convenient, and free virtual legal consultation.