An experienced Family Law Attorney Will Help you Understand the Different Concepts that may Affect your Personal Case.
If you want a mid-marriage agreement in the Monmouth and Ocean County area, it needs to be crafted fairly and with an eye to an objectively reasonable outcome.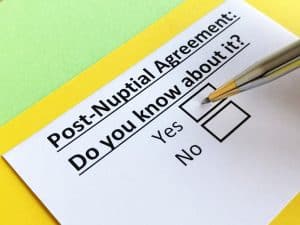 Marital settlement agreements (MSA) identify rights and obligations concerning marital assets, debts, equitable property distribution, and, if appropriate, alimony, child custody, and child support. A principal difference among these agreements is when they are made, since they are generally designed to protect assets acquired during the marriage. Often known as property settlement agreements (PSA), they are entered into after divorce proceedings and consequently when the marriage has lost its vitality.
Postnuptial agreements are relatively new types of agreements that couples enter into after they have married or have entered into a civil union. They may also be an intra-marital mid-marriage agreement or even a reconciliation agreement. Such contracts are typically entered into by spouses before the marriage loses much of its vitality. They define certain property rights and other issues such as equitable division of assets, alimony, wills, trusts, and insurance policies but exclude child support and child custody matters.
As addressed in the case of Pacelli v. Pacelli by the Appellate Division in New Jersey, the key to the enforceability of a post-marital agreement is that it is fair and equitable at the time of its entry and remains fair and equitable at the time of its sought enforcement. Under the guise of a mid-marriage agreement and with two children from their ten-year relationship, the husband in this landmark case presented his wife with an ultimatum, "he would divorce her unless she agreed to certain terms regarding their economic relationship. To punctuate his demand, [the husband] moved out of the marital bedroom and into an apartment above their garage." Feeling forced by the imbalanced economic dynamics and as if she needed to decide between the destruction of their family and the stigma of a failed marriage, or to simply agree, she agreed to her husband's terms.
Thus the Appellate Court ruled that the mid-marriage agreement signed by the Pacelli spouses fixing the terms of their economic relationship was not enforceable under the law.
What are Other Differences Between a Mid-Marriage Agreement & Property Settlement Agreement?
Often in a mid-marital agreement, couples experience a negative emotional or financial change in the marriage, which necessitates a change. Typically the parties are no longer on an equal footing. One party becomes less interested than the other party in ending the marriage, or one party seems to have more authority or control. This change in dynamics may result in one party, as in Pacelli v. Pacelli, feeling forced or coerced into signing off on a postnuptial agreement.
For a postnuptial agreement to be considered valid in New Jersey, there must at least be:
no duress or coercion,
equitable and fair terms,
independent legal representation for both parties, and
full financial disclosures by both parties.
With careful drafting and the appropriate language, a mid-nuptial agreement that takes into account the current marital circumstances, as well as possible future contingencies, is critical to helping to avoid possible pitfalls which may seem unfair if a spouse waives their interest in an asset or business which has later increased in value.
As a reminder, a Property Settlement Agreement (PSA), also known as a Marriage Settlement Agreement (MSA), covers not only the equitable distribution of property but also child custody, parenting time, division of assets (including personal property, heirlooms, real estate like the marital home, retirement assets and pensions, cryptocurrency, and businesses), alimony, and any other additional matter which have to be clarified in the event of a divorce or civil union dissolution.
Regardless of the type of postnuptial agreement, strict standards protect all parties and ensure a smooth divorce process.
How Does a Marital Separation Agreement Differ From a Postnuptial Agreement?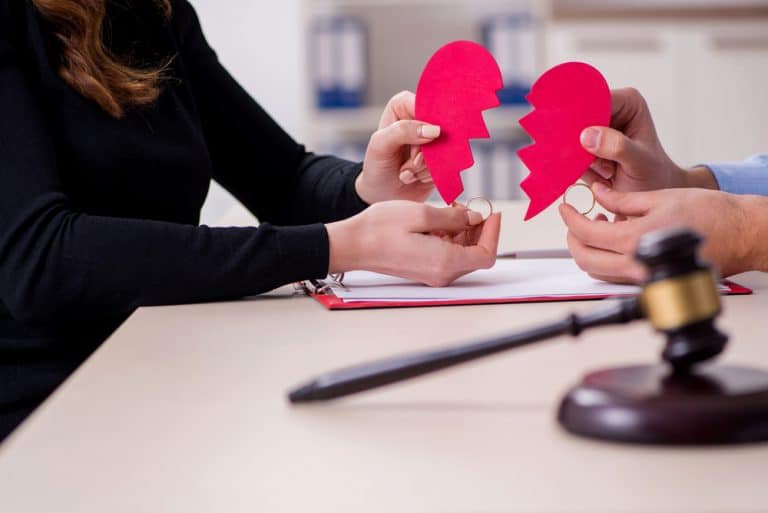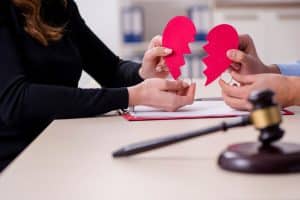 New Jersey does not have legal separations, so couples seeking to separate can file for a divorce from bed and board. Following New Jersey Statute 2A:34-3, a divorce from bed and board can be granted for the same reasons as a regular divorce. Both parties must request relief and show evidence for reasons which merit the divorce, which will not prejudice either party from filing for a full divorce later.
By preparing a separation agreement, spouses can resolve child custody, child support, equitable distribution of property, alimony, and any outstanding marital debt. Survivor benefits under many pension plans, and certain federal benefits, such as spousal social security retirement benefits, may be preserved during the divorce from bed and board.
Once the separation agreement is notarized, all the debts and assets shared by the couple are considered frozen and divided separately for each spouse. After a divorce from bed and board is granted, all new property rights stop accruing as if the parties had obtained an absolute divorce. Therefore, equitable distribution ends at the time of the entry of the divorce from bed and board. From a purely economic standpoint, the marriage is essentially over.
Although spouses legally separated by Divorce from Bed and Board are not obligated to live together, they are still subject to other responsibilities that come with being married (i.e., remaining faithful and respectful of the other's wants and needs and assisting the other when necessary.
Contact a Postnuptial Agreement Attorney Serving Couples in Ocean and Monmouth County towns including Toms River, Wall, Asbury Park, Point Pleasant, and Brick, NJ
Postnuptial agreement attorney Peter J. Bronzino takes pride in serving couples from local Jersey Shore communities, including Bay Head, Wall, Toms River, Brick, Beach Haven, Lavallette, and across all of Monmouth and Ocean County, New Jersey. Attorney Bronzino started The Bronzino Law Firm, LLC in 2010 to provide clients with excellent legal protection while dedicating all of his efforts to achieving their desired results when prioritizing their individual needs.
The Bronzino Law Firm, LLC is built on the belief that strong attorney-client relationships lead to greater client satisfaction. We keep clients involved and informed throughout the legal process, allowing us to provide the highest level of focused legal service.
If you are considering drafting or modifying a postnuptial, prenuptial, separation, or cohabitation agreement, please contact us online or through our Sea Girt or Brick, NJ offices by calling (732) 812-3102 today for a free and confidential consultation.