Tag:
Temporary Divorce Agreement Lawyer Monmouth County NJ
Seasoned Attorneys Discuss the Issues Between Divorce and Alimony in Brick and Sea Girt NJ
Serving families in Brick, Sea Girt, Toms River, Wall, Point Pleasant, and across Ocean and Monmouth Counties.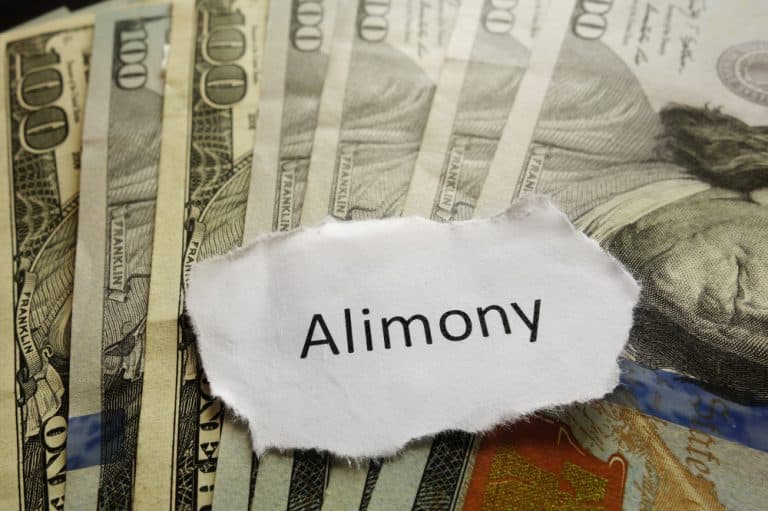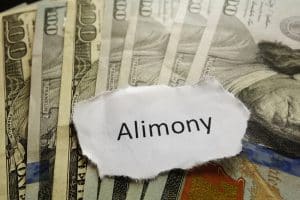 Alimony payments are determined by a New Jersey Superior Court: Family Part judge based on several factors. When a couple is settling on a divorce agreement, these factors determine whether one spouse will receive alimony payments and for how long. There are multiple types of alimony that a spouse could receive, and their circumstances determine which route of alimony the judge will grant.
What are the factors determining whether alimony is awarded?
The court considers multiple factors determining whether alimony will be paid, what type, how much, and for how long. The first consideration is, of course, a spouse's need for alimony, as well as their ex's ability to pay alimony. The length of the marriage is also considered when determining whether alimony will be granted, though reaching a certain length of marriage does not guarantee that alimony will or will not be granted. Additional factors taken into consideration are the age and health of each spouse, their standard of living before the split and what types of financial support would be required for both to maintain their standard of living after the divorce, and each spouse's professional prospects. A spouse who foresought a professional career for the marriage, stunting their earning capacities, educational development, and skillset, will likely be awarded some form of alimony to have the opportunity to "catch up" and enter the workforce in a competitive role. As such, the amount of time a spouse was absent from the job market is also considered.
Parenting responsibilities impact alimony awards, with parents who are granted a larger custodial role often being granted some alimony in addition to child support payments.
A spouse's financial contributions to the marriage and marital assets are also taken into consideration. Judges will revise any other details of the marriage or the couple and their circumstances that they deem appropriate for determining the alimony arrangement in alignment with the separation.
What are the types of alimony that can be awarded?
There are five types of alimony that a Superior Court judge may award a spouse in a divorce:
It is most often awarded to a spouse during the divorce process to cover legal fees and living expenses and maintain the lifestyle they had before the divorce. This type of temporary alimony usually goes to a spouse who was not working full-time in the marriage and whose partner was maintaining the marital lifestyle before separation. This type of alimony can be modified as situations and capacities change.
Limited durational alimony
It is a payment made to a spouse for a short-term, set amount of time, which is often in alignment with the number of years the couple was married (if fewer than 20 years). While there is a common misconception that alimony is guaranteed to be awarded and granted for the number of years one was married, there is no legal certainty of this. Limited durational alimony is only generally granted in alignment with years of marriage.
Open durational alimony
It is payment to a spouse for an open period of time without a fixed end date. Open durational alimony is often called permanent alimony, though it is important to note that there is no such thing as permanent alimony, and all alimony arrangements can be modified.
Rehabilitative alimony
It is a payment to a spouse for a specific reason, such as financial support for their re-entry into the job market. Often when a spouse has not been working in a marriage, rehabilitative alimony is paid by the bread-winning spouse to support that spouse in acquiring the education and training necessary to find a job in alignment with their skills.
Reimbursement alimony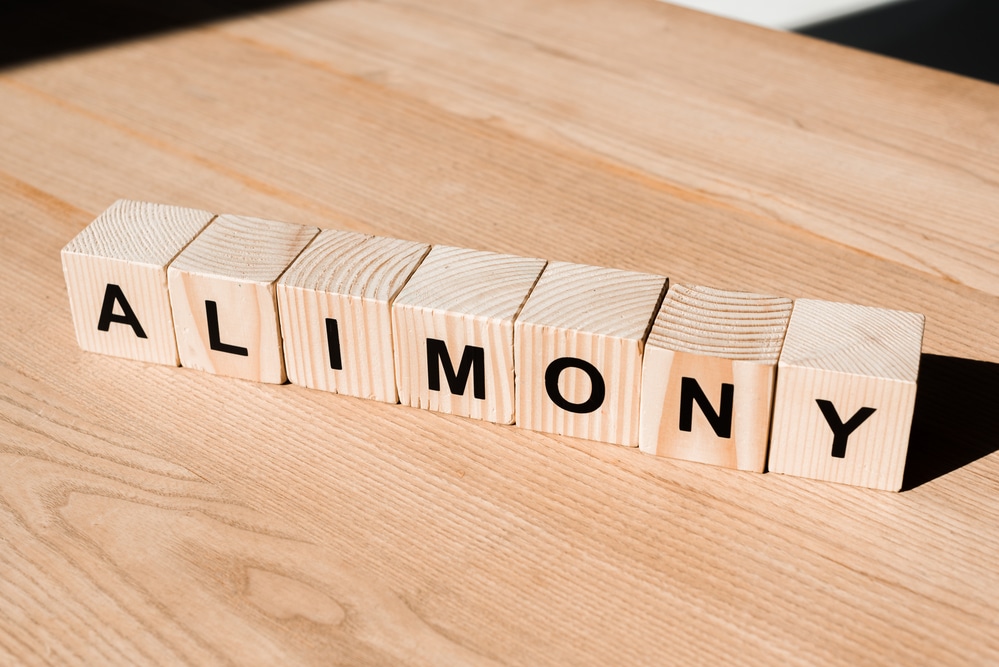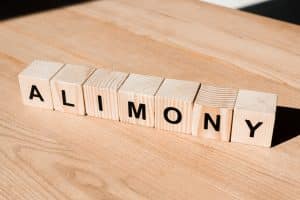 It is a payment made to a spouse as reimbursement for an investment they made in their partner. An example of reimbursement alimony would be a spouse paying the other back for covering the costs of their medical school tuition and bills. This is the only type of alimony that cannot be modified because the amount already invested does not change.
To ensure that you receive your fair share in a divorce and have your rights fully represented, you must seek the support of a qualified family law attorney.
Contact our Alimony Attorney for a free consultation
If you are navigating a divorce, let us represent you while focusing on aligning with your future.
At Peter Bronzino, we successfully represent in clients Brick, Sea Girt, Toms River, Wall, Point Pleasant, and across Ocean and Monmouth Counties. Whether you have children or not, we can support you in this important time of transition.
Contact our offices by calling 732-812-3102 today for a free and confidential consultation to discuss your divorce.
Temporary Divorce Agreement Lawyer Monmouth County NJ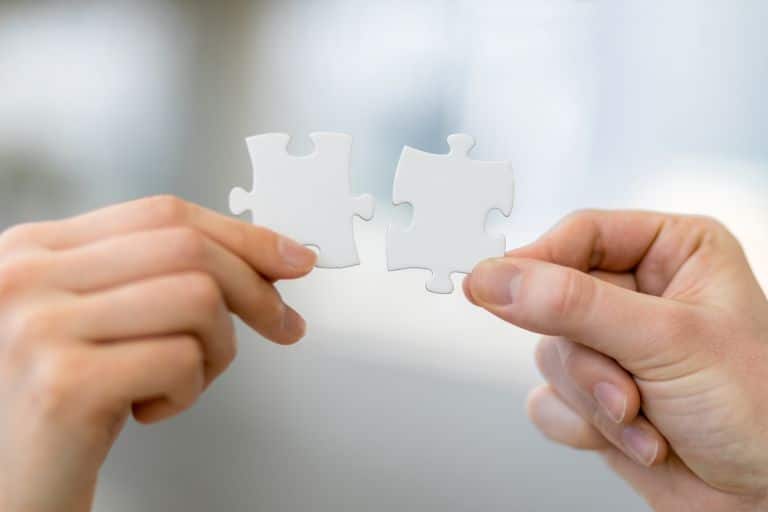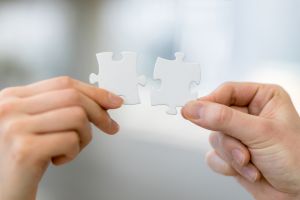 Before any divorce can be finalized in New Jersey, agreements will need to be reached regarding the key issues of child custody and visitation, child support, alimony, and the division of marital assets and debt. However, in many situations it may be necessary to create temporary agreements for some of these issues during the divorce itself, before final agreements can be reached.
These temporary divorce agreements are legally referred to as "pendente lite agreements", and in today's article, we will discuss how and when pendente lite agreements can be requested, how they work, and whether or not they will affect the final divorce settlement agreement.
Temporary Child Support Lawyer Asbury Park NJ
The first type of pendente lite agreement we will discuss today is that of a temporary child support agreement. It is important that both parents of a child support their financial needs, in fact, they are required to do so thanks to the New Jersey Child Support Guidelines.
However, many divorces can take several months to resolve, and during this time the expenses associated with raising and caring for a child will not be addressed by a child support agreement until such time that the divorce is finalized. It is during this time that a parent can request a temporary child support agreement, and arrange for their child's financial needs to be addressed during the divorce process itself.
Temporary child support agreements are based on the same guidelines as a final child support agreement, you can use the NJ Child Support Guidelines calculator to obtain a rough estimate of how much you may be expected to pay, or receive, in terms of either a final child support agreement, or a temporary child support agreement.
Temporary Child Custody Attorney Jackson NJ
Just as with temporary child support, it is also possible to create a child custody and visitation agreement for you and your co-parent during the divorce process itself. Creating a temporary child custody agreement can be important especially when one spouse or the other wishes to move out of the family home during the divorce process. Without a temporary custody agreement in place, leaving the home can establish the precedent that one parent plays a more "parental" role in the lives of their children than the other, and can affect the final child custody agreement.
Alternatively, some parents simply wish for there to be a written agreement in place which clearly outlines a visitation schedule so that there are no arguments, confusion, or need for conflict when it comes to a visitation schedule.
Whatever the case may be, either parent during a divorce may request a temporary child custody hearing. Temporary child custody is determined based on the same factors as any child custody hearing, namely the child's best interests. Importantly, the terms of a temporary child custody agreement will not affect the final child custody agreement (they are decided independently of each other). However, a temporary child custody agreement can give parents a strong indication of what the courts may decide should it be left to them to decide the final child custody agreement, and may encourage the parents to seek a resolution without litigation.
Temporary Alimony Lawyer Wall NJ
Finally, spousal support can also be requested during the divorce process itself, before a final alimony agreement is reached.
When one spouse has been traditionally financially reliant on another, they can usually expect to continue to receive financial support for some time after the divorce through an alimony agreement. However, until the divorce is finalized, that same spouse may not be able to pay for their living expenses. When this is the case, and the divorcing couple is unable to reach their own agreement regarding financial support during the divorce process, a temporary alimony hearing can be requested.
If you are in need of financial support during your divorce, or are facing a request for temporary alimony during divorce, an experienced Wall NJ alimony lawyer can help you to secure an alimony agreement which accurately reflects your marriage's finances, and your own individual financial needs moving forward.
Contact a Sea Girt Divorce Attorney Today
At the Bronzino Law Firm, we have extensive experience helping our clients and their families to resolve their divorce in a fair, accurate, and efficient manner in towns across Ocean and Monmouth County, including Wall, Jackson, Asbury Park, Toms River, Point Pleasant, Neptune, Sea Girt, Manasquan, Spring Lake, and the surrounding communities.
Attorney Peter J. Bronzino strongly believes in providing each of his clients with highly attentive and effective legal counsel. By listening closely to the needs, concerns, and unique situations of our clients, our firm believes we can best work to secure the type of resolutions which meet those same needs and concerns.
To speak with Peter Bronzino and our legal team today in a free and confidential consultation regarding your divorce or any kind of temporary divorce agreement matter, and how we can help you, please contact us online, or through either our Sea Girt office or our Brick office at (732) 812-3102.