Tag:
Social Media Caution for Brick Divorcees
Social Media and Divorce Attorneys Brick and Sea Girt New Jersey
If you are considering a separation or divorce from your spouse in Brick, Sea Girt, Toms River, and Wall Township, and across the Jersey Shore, you must understand how your social media posts and texts might affect your divorce case.
Social media may have been a factor in causing your separation and divorce. Relationship experts are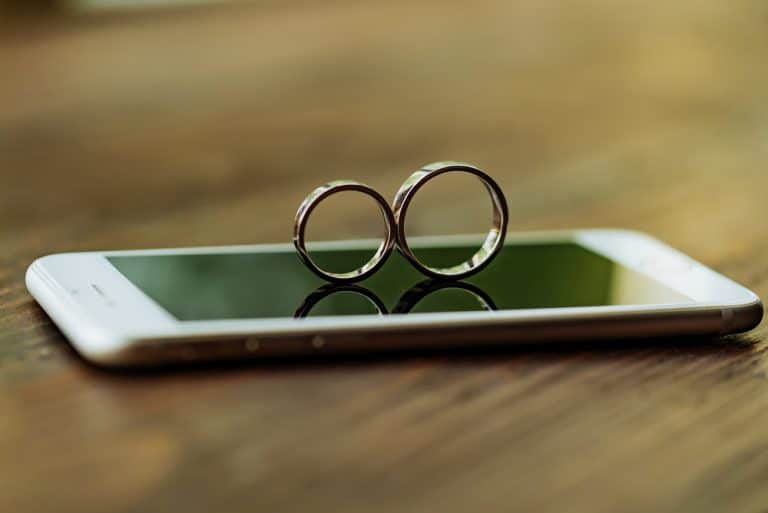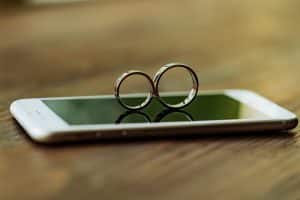 becoming concerned that the prevalent use of technology is driving a wedge between more couples, even to the extent of driving them apart permanently. But that's not the only way our ubiquitous devices affect divorce. The digital trail people leave while engrossed in electronic devices is now a factor in a growing number of divorce litigation.
Experienced New Jersey divorce lawyers have seen that the courts wrestle with balancing the value of privacy with the value of relevant information stored in electronic devices and on social media.
In one way, technology provides an upside. It can mean a smoother divorce process. Financial records that you used to chase down for weeks are now often filed on your computer. Arguments over "he-said-she-said" can now be neatly resolved by looking at texts or emails. Technology also allows people to be more prepared, which helps cut down on time and legal expenses.
There's a downside to the technology, however. Some platforms make it very easy to dash off the first thought that comes to mind, publish it, and get instant gratification for it. That's dangerous for someone on the emotional rollercoaster of a separation or divorce. This is especially true if they're about to have every corner of their finances, parenting style, and private life intensely scrutinized by a judge in a divorce case.
Technology Has Changed Divorce
A survey by the American Academy of Matrimonial Lawyers notes that social media, text messaging, emails, and other electronic tools are being used by divorce lawyers more frequently. Facebook is one of the top sources of social media evidence in divorce cases, used by 66 percent of lawyers surveyed. Instagram, Twitter, and Snapchat are others. Text messages and emails are also frequently presented as evidence.
One divorce attorney commented to The New York Times, "It has changed the way we do business… Before, we would hire private investigators, have opposing spouses followed, and interview acquaintances and friends. We would strive forever to get evidence, and now people can't wait to post on Facebook who they are out drinking with. So we come along and scoop that up."
Bar associations even teach workshops for divorce lawyers on how to navigate social media for evidence.
Brick divorce attorneys at Bronzino Law Firm urge people to exercise great caution about posting on digital platforms during separation and divorce. Most courts will allow a social media post as evidence as long as it is relevant, authentic, and wasn't obtained illegally. If judges feel they have good reason to believe that social media content will be relevant and not obtainable in another way, they will sometimes even issue a subpoena to get their hands on this evidence.
Social Media Can Be Used For You, and Against You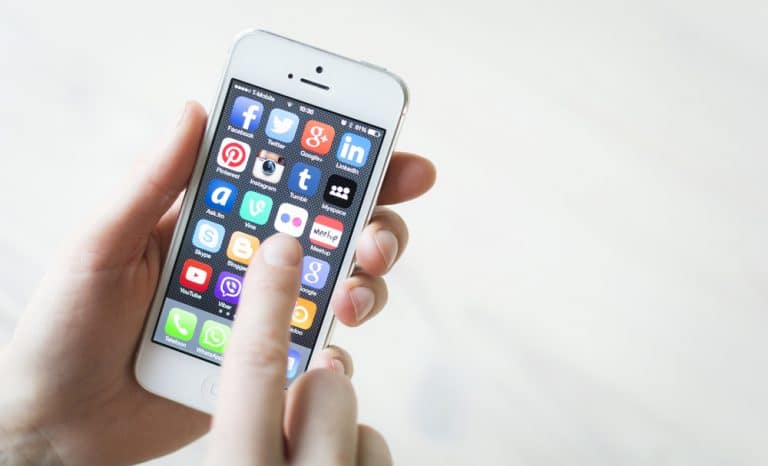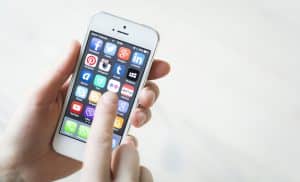 New Jersey became a no-fault divorce state in 2007. As a result, couples can cite irreconcilable differences without having to be specific, so it's not necessary to unearth evidence of your soon-to-be-ex's wrongdoing to go your separate ways.
That said, sometimes social media evidence can prove useful, whether you're filing for divorce on no-fault or fault grounds. Social media posts can be used to show almost anything:
If one spouse has been having an affair, social media evidence may be used to prove fault grounds. Or it can show that marital assets were diverted to benefit the new relationship. That can mean the other spouse will get a greater share when it comes time to distribute assets or determine alimony.
It might be used as proof that a spouse violated the terms of a prenuptial agreement. With no-fault divorce, most New Jersey family law judges won't sanction a person strictly for unfaithfulness, but an infidelity clause in a prenuptial agreement might.
Social media posts can be used to show that a spouse is in possession of the property they did not disclose at the beginning of the divorce case.
Images or videos depicting drug use, alcohol abuse, or addiction can factor in a divorce case on several fronts.
Photographs or exchanges that show inappropriate or harmful activity around or involving children can be used in a custody battle.
The prevalence of social media means that the kinds of evidence that can be collected are nearly infinite.
Contact us at our Brick or Sea Girt Office Locations.
The lawyers at Attorney Peter J. Bronzino Law Firm are experienced in navigating the social media terrain in divorce cases in Brick, Sea Girt, Toms River, and Wall Township, and across the Jersey Shore. If you're considering separation or divorce, we urge you to be very cautious in using social media and texting. Exercising caution about what you post is critical to obtaining favorable results in court.
In other words, don't lose your case before you even get to court because you were careless with your words on social media or in texts.
Speak with Peter Bronzino and our legal team today in a free and confidential consultation. Please contact us online or through either our Brick or Sea Girt, NJ offices at (732) 812-3102.
Social Media in Monmouth County Divorce Cases
Serving clients in Sea Girt, Brick, Point Pleasant, Wall, Spring Lake, Toms River and across Ocean and Monmouth Counties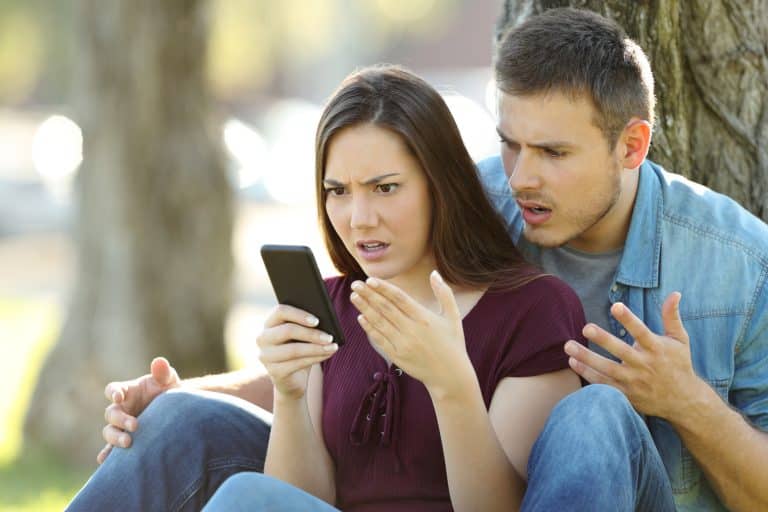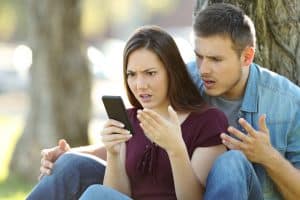 Few could have predicted just thirty years ago the profound impact that social media would have on our society and the way we personally interact and maintain relationships. It is difficult to deny that the feeling of connectivity that social media gives us has become almost a modern obsession; even a societal addiction in certain cases. Though social media has many positive aspects, it is important to understand the dangerous pitfalls that can be brought into relationships via social media, further in divorce and family law proceedings.
While larger firms may pass around your case from partner, to junior partner, to associate, our attorneys will be here to guide you through the legal process from day one until your case is successfully resolved.
At Bronzino Law, we will carefully hear you and provide the information you need to make an informed decision for yourself and your family. Call us at (732) 812-3102 or fill out a contact form on our website to schedule a confidential consultation today, and allow us to be your trusted and experienced advisor to help protect your rights.
Common Pitfalls of Social Media in Ocean County Relationships
Jealousy– This is one of the more common dangers of social media and should not be discounted. Many people often spend more time interacting and developing relationships on social media while ignoring their relationship with their significant other. Obviously, this can cause stress on any relationship and can be a precursor to divorce.
Digital infidelity– This occurs when people use social media and other electronic communication to cross marital boundaries. It may take the form of suggestive chatting or picture messaging, or emotionally bonding through email with someone other than your spouse. Though many may not necessarily view this as "real" infidelity, it doesn't make it any less dangerous than a physical encounter.
Cheating websites– Websites like Ashley Madison and Tinder have brought new dangers and challenges to marriage. According to The Guardian, more than 30% of people on Tinder are in fact married. Finding out your spouse has been frequenting these types of sites can be the cause of an extreme loss of trust and be a major step on the path to divorce.
Legal Implications of Social Media Correspondence in NJ Family Court
Though it has become common to post or tweet every event, thought, feeling or mood change, many often don't think of the permanence of social media posts and text messages. Social media, in many cases, has replaced actual social interaction. It is important to remember that any text or social media posting, be they messages or pictures, are public for all time. In times of divorce, savvy investigators can study all your post and text messages going back for years. In criminal cases, subpoenas may be issued giving law enforcement access to your entire social media history and reveal things that you may have thought to be hidden or forgotten.
Correspondence with your Attorney over Social Media
When it comes to correspondence with your attorney, should you reveal a confidential communication from your attorney on a social network, e-mail or other forms of communication, that privilege would be lost. Though court proceeding is often emotional, it is important to resist the urge to vent to friends and family via social media.  It is often prudent to shut down all social media accounts if you are facing any court proceeding be they criminal or divorce.
Posting Comments About Your Divorce Online
Once again, divorced or separated parties should be cautious never to post comments about their divorce, their spouse, a new partner, or any aspect of the proceedings on social networks, being that those comments cannot be guaranteed to be kept private and could ultimately legally be used against them in any litigation.
Save texts, Screen Shots, Posts if Your Spouse is Inappropriately Posting
If you are facing a divorce, it is prudent to save all text messages from your spouse especially any threats or admissions of infidelity or violence. Screen captures and forwarding these correspondences to your attorney can be invaluable in helping to prove any assertions you may be making about your spouse. It also allows you to establish a legal "paper trail" of any important events.
Contact a Brick NJ Family Lawyer to Review the Details of your Case
Peter Bronzino could be a vital resource during and after your divorce. Reach out today to learn how we can help you gain a fresh start. You don´t have to handle this tough situation on your own; without the support of a skilled attorney, you risk losing the hope for a better after divorce arrangement. We have successfully represented hundreds of clients in Ocean and Monmouth Counties as they navigated the challenges of divorce.
Contact us to speak with you today in a free and confidential consultation, reach us online or call us to schedule an appointment at one of our convenient offices located in Brick or Sea Girt, NJ at (732) 812-3102.
Ocean County Divorce and Social Media Attorneys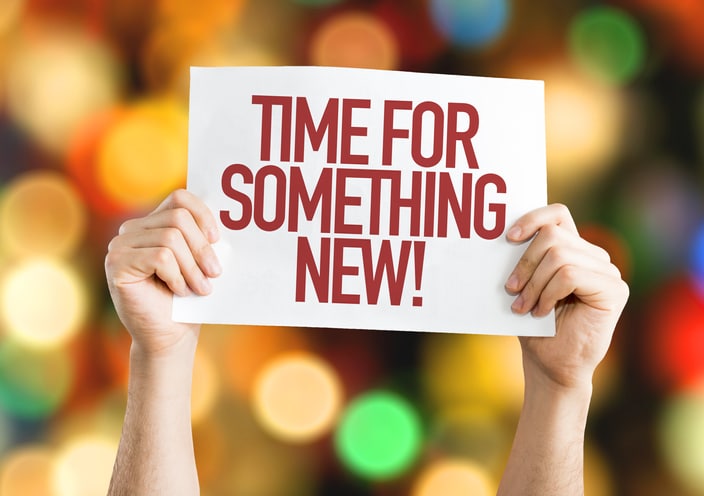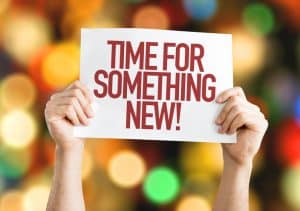 Your divorce is final.  The divorce settlement is agreed upon and custody with visitation is all set. You are determined to get on with life and make it all work for the best, including forging a new social life for yourself. After all, it's not like you should spend your free time sitting at home alone, right?
The Bronzino Law Firm 732-812-3102 with clients across and surrounding Ocean and Monmouth Counties has extensive experience in providing dynamic, client-focused representation in family law matters, municipal court summons, real-estate ventures, and Wills, Trusts & Estates. We understand that each client is different and we listen to your concerns. We believe in providing straight forward responses to shield your interests at every turn –including the social media stage.
Jackson Post-divorce Attorneys Aid In Moving Forward
Post-divorce is the time for adjustments and new adventures. You may discover that after divorce you now have the time to "green light" and go forward with some of those things that you've always wanted to do, but haven't ever gotten around to doing. You can take up a sport, learn a language or how to play an instrument, join a gym or club, adopt a pet or express yourself in art or photography. There are lots of options with the excellent bonuses of doing something worthwhile and fun, while also meeting new people with similar interests.
Lawyers in Sea Girt Say Be Smart With Social Media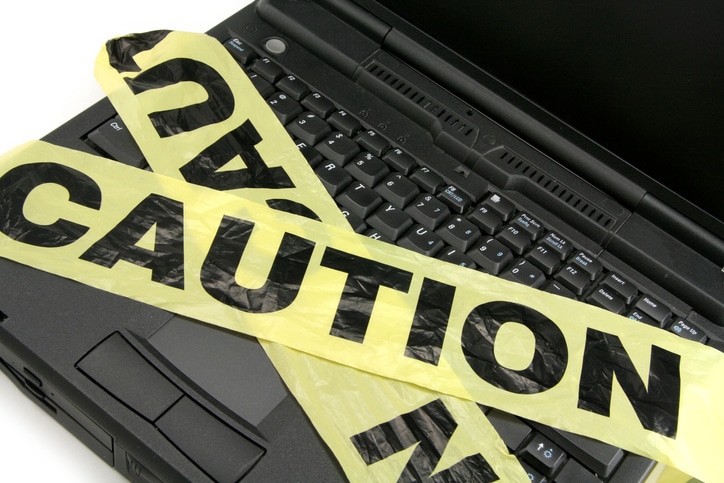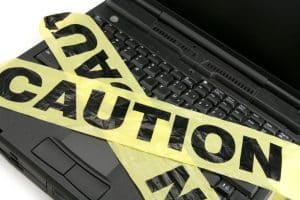 As with most things, though, there are some "yellow lights" of caution, but mostly "red lights" of things to avoid altogether. There are a range of reasons for social media caution.
A big one is the ease of misinterpretation leading to legal reevaluation of the divorce or custody settlements –the ones that you think are all set. Another is the direct affect social media can have on your kids. Your attorneys can help you understand the pitfalls of some life change decisions you may be tempted to make.
"Be Careful" and Use Discretion with Social Media
You've probably heard or read that that you need to be careful with social media and dating during and after divorce. The messages you text, the photos and videos you share or post on social media platforms such as Facebook, Instagram, Twitter, WhatsApp, Messenger and Snapchat can provoke your ex and the court to take another look at the divorce decisions. In particular, these social media posts have the potential to upset (at best) or completely discompose (at worst) the divorce decisions around alimony, child support, custody and visitation arrangements and even some other asset divisions; all of which you presumed were final.
Temper new life style changes with self-control
During divorce, your posts could raise questions about your true financial resources or marriage fidelity and an accusation of adultery. After divorce, posting about expensive purchases or starting a big remodeling or home decoration project could be interpreted to indicate that you have lots of money and perhaps could afford to pay more in alimony or child support.
Posts around extravagant partying or social activities and new friends could lead a judge to reconsider the child custody and visitation arrangements. Remember, the court's first priority is the "children's best interests." Therefore, the immediate question a judge will promptly reevaluate is how much your social life is imposing on your quality parenting time and child-related financial responsibilities.
Savvy Points For Social Media Caution for Brick Divorcees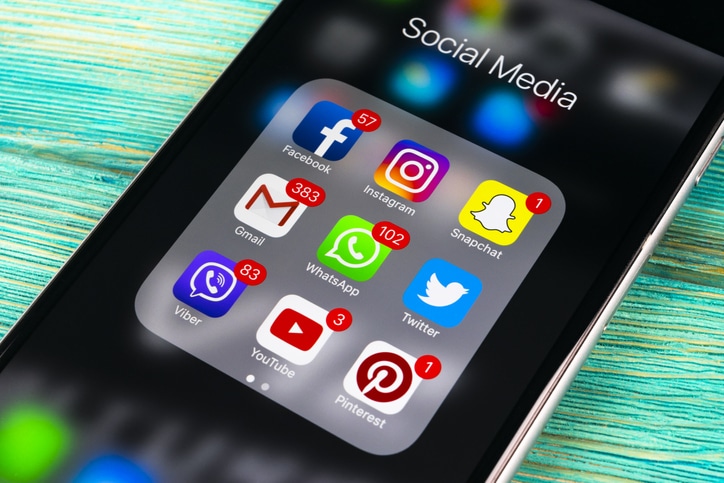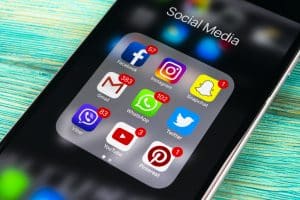 1. Don't boast or display your life style or expensive purchases. Doing so could imply that your income might be higher than you reported. This situation can affect alimony for either spouse. If you are the paying spouse, the court might decide that you could afford to be paying more. If you are the recipient spouse flashy displays could hurt your chances of obtaining more spousal or child support, or be grounds to modify (reduce) your support. Either way, it may also suggest that you weren't completely honest about your financial disclosures during the divorce.
2. Don't let allow yourself to be tagged or included in "check ins" in other people's posts. Even if you aren't in a photo, being tagged or included in the check-in at a nice restaurant, club or bar can expose you. Your ex could propose that these are evidence demonstrating your lack of fitness for parenting. It is important to make sure your friends understand how this seemingly innocent way of creating connection can actually be harmful to you.
3. Don't post pictures of yourself partying, overly seductive or drinking. It might seem totally natural and guiltless to you, but the interpretation could be disastrous, this is especially relevant if you are engaged in a child custody dispute. Avoid showing your social life with photographs of you consuming alcohol, being flirtatious or other social activities.
4. Don't spy on your ex through social media. Regardless of your intent, spying can open you up to being accused of stalking and be interpreted as an inability to adapt to divorce. This could negatively affect your child custody dispute.
5. Don't go low; resist writing mean posts about your ex. One way or another, he/she will eventually find out and the consequences for you aren't worth the repercussions. Mudslinging is dirty business and tends to reflect worse on the person doing the slinging. It could become a legal boomerang.
6. Don't post images of your new partner or suggestive texts. Out of consideration for your kids (especially teenagers) and for yourself, keep your private life private. Tell your new partner to keep things private, too.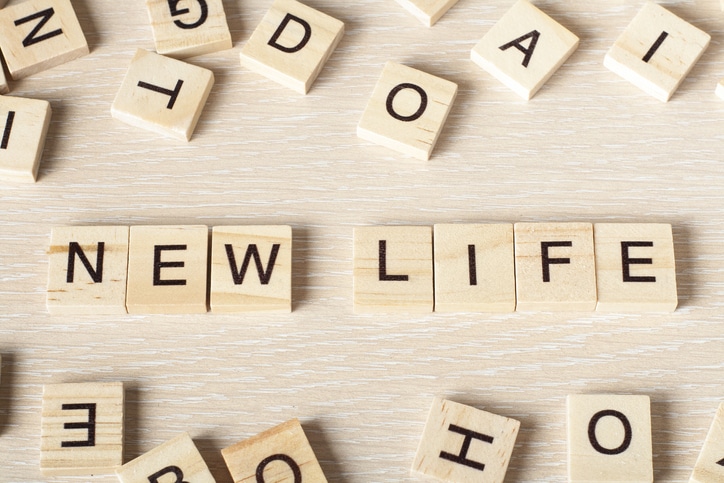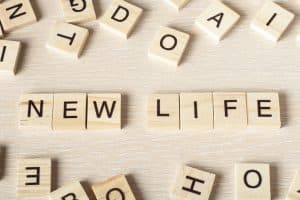 Beyond the legal repercussions of interpreting social medial communications, there is the important consideration of how these lively posts can affect your kids. You might be surprised to discover that instead of feeling proud or accepting, they feel uncomfortable or embarrassed. As you rebuild your social and home life, including dating and making new friends or relationships, you can also stay strong in your life-long role as a model for your kids. They need to be reassured that you are reliable and can be counted on as they adjust to their new lives.
Some of the effects of divorce can can continue into your post-divorce life. Circumstances around alimony, child custody and the relevance of new relationships can raise questions about your future, your rights, and your responsibilities. With a skilled and experienced divorce attorney on your side, you can make informed, confident decisions that best serve your interests.
Contact us at the Monmouth and Ocean County law offices of Bronzino Law Firm LLC today
We will help you understand all available options. One of our Brick, New Jersey divorce attorneys will answer your questions and provide you with a cost-free initial consultation. 732-812-3102