Tag:
post-nuptial agreements
Influence of Commingling Assets in the New Jersey Divorce Process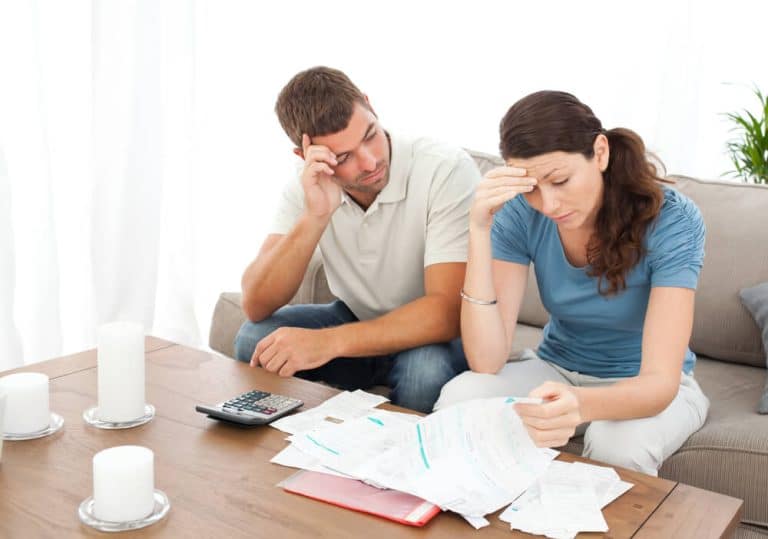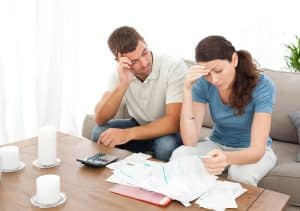 Divorce can be especially complicated when finances are discussed because New Jersey is an "equitable distribution" state when it comes to divorce settlements, which means the assets are not split down the middle, 50/50. Both sides submit evidence to demonstrate how much was earned and by whom while balancing the possibly missed earnings due to giving up a career and possibly furthering education to care for the home. If you have an excellent divorce lawyer, the financial part of your divorce, which is usually by far the longest, can be managed by an experienced professional who is looking out for you and your assets.
Commingled: What is it and How Will It Effect a Settlement?
Properties, investments, and items such as jewelry, boats, horses, and vehicles become commingled in a marriage when their titles are placed in both spouses' names or they are purchased or maintained using the couple's shared account. When discussing the accounts themselves, any salaries, profits, or dividends from a spouse's property that is placed into a shared account is considered marital property. Also, any money from a separate account that is used for shared expenses is also considered commingling.
Handling Separate Bank Accounts in a NJ Divorce
A separate account is not protected from equitable distribution if the funds received were from a salary, if the money has been used to pay household expenses, or if a spouse received a windfall such as winning the lottery or an inheritance but makes purchases using that money which will benefit both spouses (such as property, vehicles, home improvements, etc.).
For a separate account to remain exclusively to one spouse, a good rule of thumb is to make sure the account is in one person's name; deposits are not from job earnings, funds are not used for bills or purchases which contribute to the household. Also, money that is deposited before the marriage and is not used during the marriage is usually not a part of the equitable distribution.
Difficulties with Avoiding Commingling Assets in a Marriage
It is extremely difficult to avoid commingling assets, especially in marriages that last longer and have minor children. If the house is exclusively in one spouse's name, and the mortgage payments are made from their separate or joint account, the house, considered the family home, is a commingled asset even when one spouse does not make any of the payments. That goes for vehicles and other assets as well. Conversely, if a property is owned before the marriage and all debts or income made from that property is in a separate account, unused with regard to household expenses or debts, it is not eligible for equitable distribution.
To avoid commingling assets, a joint bank account should be set up for all the income and expenditures for the household. Both spouses can contribute to that account and use it for bills, the mortgage, car insurance payments, and the like. At the same time, any property brought into the marriage that is purchased or inherited should stay in the owner's name exclusively. In a separate account, all the income and expenses should be done through that separate account.
Some would advise keeping only one name on credit cards and investment accounts, but if charges were made for daily expenses, home repairs, shopping, the debt is shared as it would be for the household.
Consequences if One of the Spouses Takes Money out of Bank Accounts
Occasionally, a spouse will empty all accounts before or shortly after the divorce is filed in order to avoid having those funds eligible for equitable distribution or to take them as revenge, leaving the other spouse destitute. The court does not take this action lightly and can order repayment with interest, including any charges due to insufficient funds. The judge may place expensive financial sanctions and could order any fees associated with lawyers and investigators who were specifically hired to find the stolen cash. If the money has been spent, the spouse who took it could be required to return the money through augmented support payments.
Financially Protect Your Assets with a Prenuptial Agreement in New Jersey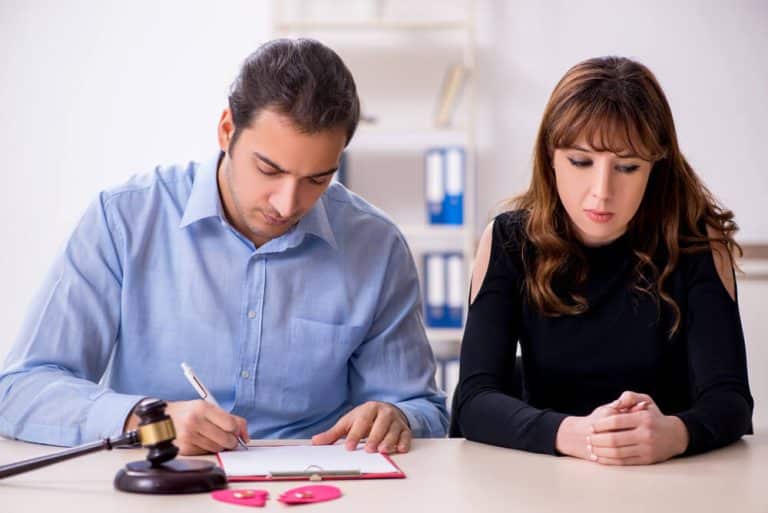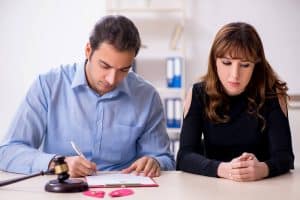 No one wants to contemplate the possibility of divorce before the ink is dry on the marriage license, but having a lawyer draw up a prenuptial agreement is one way both soon-to-be spouses can be assured that their assets will be divided into their terms partially, if not completely. A prenup is a smart move for all couples, not just wealthy ones. People are getting married well into their 30's and a substantial number of them have their own assets (such as property and savings) while they are single.
A postnuptial contract takes place after the couple has married but has a similar function to that of a prenup. It allows for the couple to decide who gets what in case of a divorce. The benefit of these two contracts besides each keeping their assets is they could make the equitable distribution process more condensed.
Another option is for the future spouse to print (or digitally store) copies of all of the financial documents to indicate how much they are bringing into the relationship.
In the case of an inheritance, to protect it, the account it is in must be in one name only. The funds cannot be used for household expenses, purchases that benefit the household, home repairs, additional property, etc. If it is placed in a separate account, in the recipient's name, and isn't used for expenses pertaining to the home, it is usually deemed separate.
Can I Open a New Account During the Divorce?
Yes, but with the understanding that if your salary is deposited there or you opened the account with funds from the joint account, it could be seen as commingled and therefore, eligible to be distributed.
Sort through the Details of Your Assets with Help from our Divorce Lawyers at Bronzino Law Firm in Brick and Sea Girt NJ
If there is one thing people hate more than talking about politics, it's talking about money. Many couples are woefully ill-prepared when it comes to the financial state of their marriage. An exceptional lawyer can prepare and present your case in a way that will assure you don't give up more than what is fair. Your rights are primordial. Don't let "advice" from family and friends be your guide. If you are contemplating divorce or your spouse has filed for divorce, it is in your best interests to contact a lawyer as soon as possible. A professional such as those at the Bronzino Law Firm has the answer to your pressing questions.
The Bronzino Law Firm has experienced division of assets attorneys who have been helping people in a situation like yours for many years. Divorce is a complex process that can last from 8 to 12 months or more. You deserve excellent representation during this difficult and stressful time.
Call the Bronzino Law Firm at (732) 812-3102 for your no-cost, no obligation consultation. We serve clients throughout Monmouth and Ocean County, including those in Rumson, Howell, Sea Girt, Toms River, and all along the Jersey Shore.
An experienced Family Law Attorney Will Help you Understand the Different Concepts that may Affect your Personal Case.
If you want a mid-marriage agreement in the Monmouth and Ocean County area, it needs to be crafted fairly and with an eye to an objectively reasonable outcome.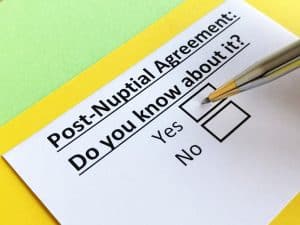 Marital settlement agreements (MSA) identify rights and obligations concerning marital assets, debts, equitable property distribution, and, if appropriate, alimony, child custody, and child support. A principal difference among these agreements is when they are made, since they are generally designed to protect assets acquired during the marriage. Often known as property settlement agreements (PSA), they are entered into after divorce proceedings and consequently when the marriage has lost its vitality.
Postnuptial agreements are relatively new types of agreements that couples enter into after they have married or have entered into a civil union. They may also be an intra-marital mid-marriage agreement or even a reconciliation agreement. Such contracts are typically entered into by spouses before the marriage loses much of its vitality. They define certain property rights and other issues such as equitable division of assets, alimony, wills, trusts, and insurance policies but exclude child support and child custody matters.
As addressed in the case of Pacelli v. Pacelli by the Appellate Division in New Jersey, the key to the enforceability of a post-marital agreement is that it is fair and equitable at the time of its entry and remains fair and equitable at the time of its sought enforcement. Under the guise of a mid-marriage agreement and with two children from their ten-year relationship, the husband in this landmark case presented his wife with an ultimatum, "he would divorce her unless she agreed to certain terms regarding their economic relationship. To punctuate his demand, [the husband] moved out of the marital bedroom and into an apartment above their garage." Feeling forced by the imbalanced economic dynamics and as if she needed to decide between the destruction of their family and the stigma of a failed marriage, or to simply agree, she agreed to her husband's terms.
Thus the Appellate Court ruled that the mid-marriage agreement signed by the Pacelli spouses fixing the terms of their economic relationship was not enforceable under the law.
What are Other Differences Between a Mid-Marriage Agreement & Property Settlement Agreement?
Often in a mid-marital agreement, couples experience a negative emotional or financial change in the marriage, which necessitates a change. Typically the parties are no longer on an equal footing. One party becomes less interested than the other party in ending the marriage, or one party seems to have more authority or control. This change in dynamics may result in one party, as in Pacelli v. Pacelli, feeling forced or coerced into signing off on a postnuptial agreement.
For a postnuptial agreement to be considered valid in New Jersey, there must at least be:
no duress or coercion,
equitable and fair terms,
independent legal representation for both parties, and
full financial disclosures by both parties.
With careful drafting and the appropriate language, a mid-nuptial agreement that takes into account the current marital circumstances, as well as possible future contingencies, is critical to helping to avoid possible pitfalls which may seem unfair if a spouse waives their interest in an asset or business which has later increased in value.
As a reminder, a Property Settlement Agreement (PSA), also known as a Marriage Settlement Agreement (MSA), covers not only the equitable distribution of property but also child custody, parenting time, division of assets (including personal property, heirlooms, real estate like the marital home, retirement assets and pensions, cryptocurrency, and businesses), alimony, and any other additional matter which have to be clarified in the event of a divorce or civil union dissolution.
Regardless of the type of postnuptial agreement, strict standards protect all parties and ensure a smooth divorce process.
How Does a Marital Separation Agreement Differ From a Postnuptial Agreement?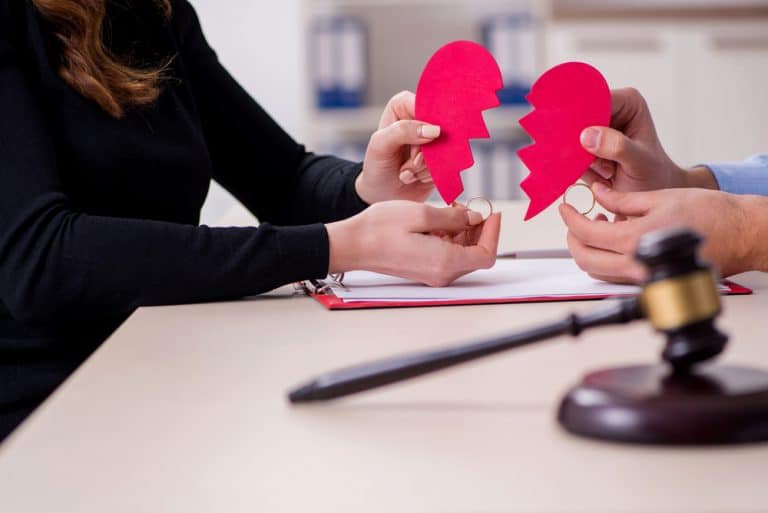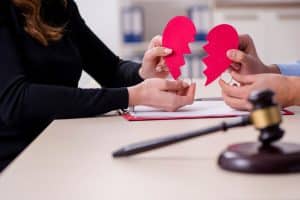 New Jersey does not have legal separations, so couples seeking to separate can file for a divorce from bed and board. Following New Jersey Statute 2A:34-3, a divorce from bed and board can be granted for the same reasons as a regular divorce. Both parties must request relief and show evidence for reasons which merit the divorce, which will not prejudice either party from filing for a full divorce later.
By preparing a separation agreement, spouses can resolve child custody, child support, equitable distribution of property, alimony, and any outstanding marital debt. Survivor benefits under many pension plans, and certain federal benefits, such as spousal social security retirement benefits, may be preserved during the divorce from bed and board.
Once the separation agreement is notarized, all the debts and assets shared by the couple are considered frozen and divided separately for each spouse. After a divorce from bed and board is granted, all new property rights stop accruing as if the parties had obtained an absolute divorce. Therefore, equitable distribution ends at the time of the entry of the divorce from bed and board. From a purely economic standpoint, the marriage is essentially over.
Although spouses legally separated by Divorce from Bed and Board are not obligated to live together, they are still subject to other responsibilities that come with being married (i.e., remaining faithful and respectful of the other's wants and needs and assisting the other when necessary.
Contact a Postnuptial Agreement Attorney Serving Couples in Ocean and Monmouth County towns including Toms River, Wall, Asbury Park, Point Pleasant, and Brick, NJ
Postnuptial agreement attorney Peter J. Bronzino takes pride in serving couples from local Jersey Shore communities, including Bay Head, Wall, Toms River, Brick, Beach Haven, Lavallette, and across all of Monmouth and Ocean County, New Jersey. Attorney Bronzino started The Bronzino Law Firm, LLC in 2010 to provide clients with excellent legal protection while dedicating all of his efforts to achieving their desired results when prioritizing their individual needs.
The Bronzino Law Firm, LLC is built on the belief that strong attorney-client relationships lead to greater client satisfaction. We keep clients involved and informed throughout the legal process, allowing us to provide the highest level of focused legal service.
If you are considering drafting or modifying a postnuptial, prenuptial, separation, or cohabitation agreement, please contact us online or through our Sea Girt or Brick, NJ offices by calling (732) 812-3102 today for a free and confidential consultation.
Seasoned Family Law Attorney Helps you Manage the Conflict Between a Mid-Marriage Agreement and an early Divorce.
Indecisiveness is probably an issue that couples considering divorce have in common.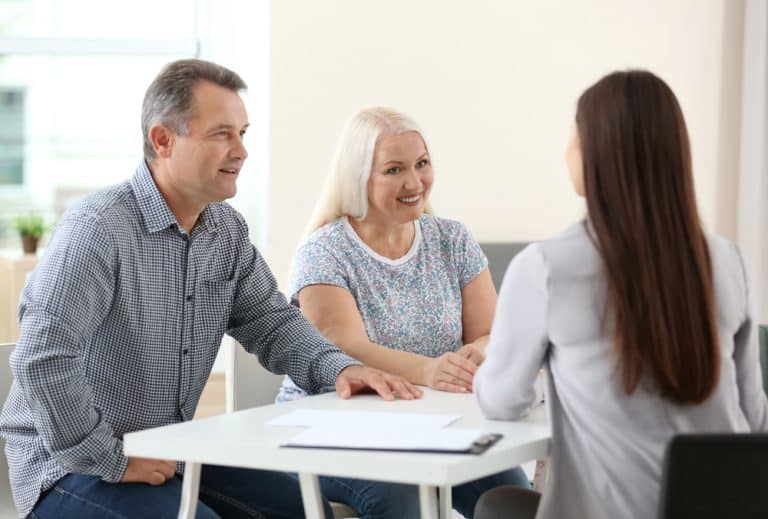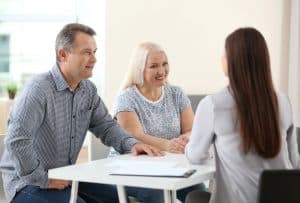 Not having a clear plan or solid reasons to dismantle a marriage might push partners into reconsidering staying married, especially if they face significant expenses as they move towards the divorce initiation stage.
Bringing up a divorce may have been motivated by issues related to lack of respect and trust between the partners, infidelity, or domestic violence. As the divorce process moves forward, the involved parties will expose their versions of the facts, perhaps worsening the existing trust issues.
Numerous relationship inconsistencies translate into financial setbacks during the divorce for either one or both parties. And on top of that, the less comfortable each side feels with trusting what the other one offers, the less possible it is to reach an amicable settlement. The challenge is to bring these two parties together to either remain in a married status and improve their relationship, despite not being able to foretell what the future might bring now that the divorce process has already begun.
What Is a Mid-Marriage Agreement in New Jersey?
First, it's important to go over the basics of Prenuptial Agreements, drafted and signed before getting married. The Prenup Act does not apply to any agreements made by an already married couple. To better understand a post-nuptial agreement, we will illustrate it with three cases.
1. Viability of a post-nuptial agreement
In Barbour v Barbour (1893), a trial court executed a Post-Nuptial Agreement between a married couple who had already gone into a reconciliation process to benefit from an economic agreement. The trial court determination was annulled by the Appellate Division in Barbour v Barbour (1895) because the post-nuptial agreement had not been recorded in writing. Although, it is important to point out that the court did dictate the post-nuptial agreement breached the State's public policy or that the agreement would violate the State's interest in continuing with a married status. The Barbour case clearly demonstrated that New Jersey State's common-law supports the capacity of married people to set a contract during the marriage, outlining their marital rights and responsibilities when facing divorce.
2. Mid-Marriage Agreement being enforced in equity
Nicholson v Nicholson (1985) referred back to the Barbour decision and decided that the Barbour law was still enforceable after many years. Married people have the ability to write an agreement on their marital rights. Based on this case, the Court set specific rules on how Mid-Marriage Agreement is enforced in equity:
– The promise to reconcile was proposed because there was a marital disagreement.
– The agreement complies with the Statute of Frauds as much as required.
– The agreement terms must be meticulously stated and recorded.
– Whichever party is wanting to execute the agreement must be acting in good faith.
The Nicholson case supports the suggestion that an unpretentious marital disagreement would suffice for establishing a fair Mid-Marriage or Post-Nuptial Agreement.
3. Nature and enforceability of post-nuptial agreements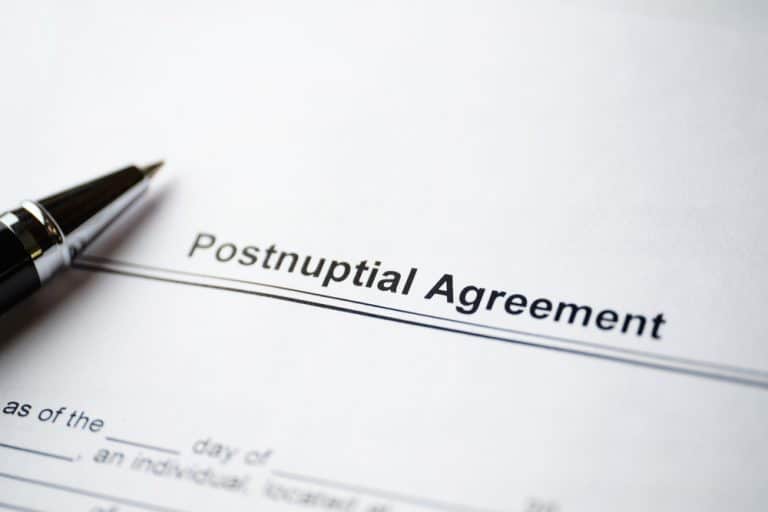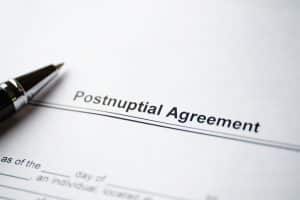 In Pacelli v Pacelli (1999), the case focuses on how and why post-nuptial agreements should come into effect. Based on the Nicholson case, the Appellate Division in the Pacelli case determined that the parties could move into the stage or Mid-Marriage Agreement execution, as long as there was an actual marital disagreement or the breach, and trusting on a fair and equitable agreement for both parties, at the time it was signed and recorded.
Establishing a Mid-Marriage Agreement could potentially resolve any issues holding married people back from giving reconciliation a try.
Contact our Matrimonial Law Attorneys for a Free Consultation at our Brick Office
If you or a loved one are having a marital disagreement and would like to understand how a Mid-Marital Agreement can protect your financial stability and estate while preserving the marriage, you are entitled to seek the professional advice of a matrimonial lawyer to guide your case and safeguard your best interests.
Seasoned divorce and family law attorney Peter Bronzino, Esq, regularly assists clients with marital agreements before, during, and after marriage and divorce throughout Monmouth and Ocean County, such as Berkeley, Spring Lake, and Toms River. Whether you are currently working on drafting a post-nuptial agreement or would like to understand how making an agreement with your spouse after you are married benefits you, get in touch with us.
To schedule a free and confidential consultation with our firm today regarding your marriage and family legal issues, please send us a message or call (732) 812-3102 to speak to an attorney who can help.