CAN I HANDLE MY OWN NJ DIVORCE?
Monmouth and Ocean County Divorce Lawyer with Offices in Sea Girt and Brick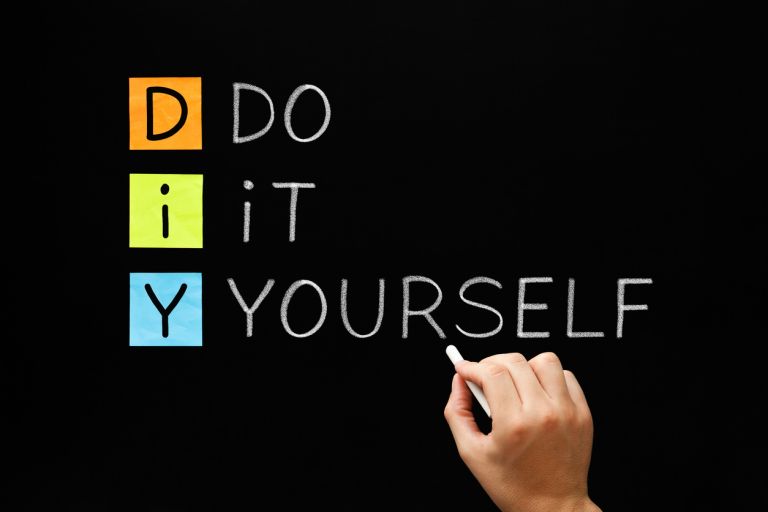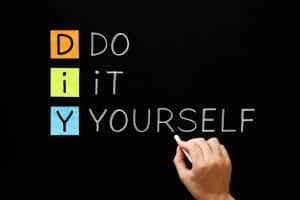 With the popularity of online resources like Wikipedia, YouTube, and more, information has never been more available to the public. While these are great tools if you want to change a burnt out headlight or cook a new meal, they are not meant to replace the experience and knowledge of a qualified divorce attorney. Those who do choose to go through the divorce process without an attorney may find themselves dealing with complex legal issues, deadlines, paperwork, court dates, and much more. When it comes to New Jersey divorce, going it along simply is not worth the risk.
The divorce attorneys of The Bronzino Law Firm have extensive experience serving clients from local Monmouth and Ocean County towns such as Wall, Neptune, Manasquan, Point Pleasant, Brick, Asbury Park, and across Eastern New Jersey. Our small firm size allows our divorce and family law team to provide highly focused legal services for fair and highly competitive rates. Our attorneys believe in keeping clients and their families involved and informed throughout the divorce process.
For a free and confidential consultation with a member of our qualified divorce legal team, please call our Brick or Sea Girt offices by dialing (732) 812-3102 today.
The Risks of Do it Yourself Divorce in Monmouth County
As has been discussed previously, there are many risks of handling your own divorce proceedings in New Jersey. Do it yourself divorce leaves the possibility for multiple mistakes, an unfair or untenable divorce agreement, paying more than you should or receiving less than you deserve, and much more. Some individuals who are interested in saving time and money can still work with an Ocean County divorce attorney and mitigate the costs of divorce.
There are some potential benefits of do it yourself divorce, however. If you and your spouse are in total agreement regarding the aspects of your divorce, going it alone can save time and money. Before making a decision, it may be a good idea for individuals considering a do it yourself divorce to simply consult with a divorce attorney first. The decision to secure an attorney or work alone is highly individual and should not be made without the proper care.
Resolving Divorce Disputes Fairly
Our Monmouth County divorce attorneys understand that divorce is more than just being granted a final judgement of divorce. There are many important and potentially complex issues which must be resolved through a divorce settlement agreement. The most common of these disputes to be resolved include:
Child Custody – for co-parents, coming to a reasonable and fair child custody and parenting time agreement is often the number one priority. Custody laws in New Jersey are quite complex, and failing to work with an attorney can lead to a missed opportunity for parents and children alike.
Child Support – financial support from one co-parent to another is a large point of contention in many divorces. While there are standard child support formulas, interpreting these formulas requires legal expertise.
Alimony and Spousal Support – many divorces include financial considerations for a dependent spouse after marriage. Of all of the divorce issues to be resolved, this may be the aspect with the most flexibility, and therefore the most risk.
Equitable Distribution of Marital Assets – who gets the family home, owned businesses, retirement assets, and much more can be a long and drawn out battle without help from a qualified Monmouth County divorce attorney.
Neptune Divorce Attorney: Filing Divorce Paperwork
Beyond the more complex aspects of coming to a divorce agreement, NJ divorce involves a hefty amount of paperwork which must be submitted in a timely and accurate manner. Do it yourself divorce is certainly possible, but individuals risk missing important deadlines, misfiling paperwork, or making other clerical errors which can have material impacts on your divorce. An experienced Neptune divorce attorney can help with all of the following depending on your situation:
Choosing between fault divorce and no fault divorce
Filing for divorce
Filing certification of insurance
Family Part Case Information statement
Confidential Litigation Information Sheet
Sending copies of your divorce paperwork to the appropriate parties
Filing an appearance, answer, or counterclaim upon receipt of divorce paperwork
Completed settlement agreement
Receiving a final judgement of divorce
Contact a Wall NJ Divorce Attorney Today
Divorce and family law attorney Peter J. Bronzino takes pride in serving local Ocean County and Monmouth County communities including Neptune, Asbury Park, Toms River, Brick, Jackson, Wall, and all of Eastern New Jersey. We work with the unique situation of each one of our clients and their families throughout the legal process. Our attorneys handle all aspects of divorce while charging fair and reasonable rates.
If you or a loved one are considering do it yourself divorce, please contact us online or call our Sea Girt or Brick offices at (732) 812-3102 today to discuss why working with a qualified attorney may be the best option.