Ocean County International Custody Attorneys
Assisting Clients with International Custody Matters in Toms River, Brick, Freehold, Colts Neck, and other NJ Communities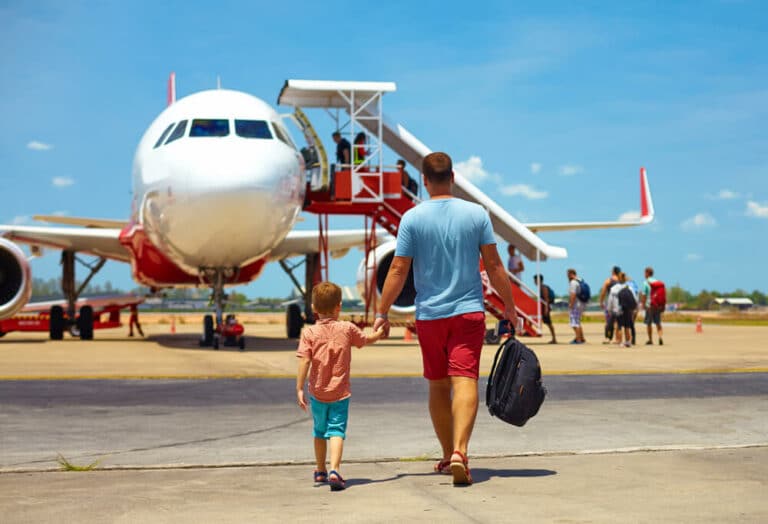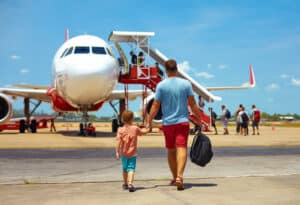 Child custody issues in divorces are extremely contentious between the parties due to the high level of emotions involved. Relocating within a state is usually very complicated because it must go through the judiciary, with the Judge's ultimate approval. Moving out of state is more difficult, depending on the facts of the case. Lastly, moving out of the country is probably the most difficult when in the context of child custody. Furthermore, it is even more possible today than in prior years to quickly and easily travel out of the United States with a child. As a result, children are often taken out of the country without the Judge's approval in a child custody case. How can you take a child out of the country with a judge's approval, and/or how can you prevent your former partner from doing so? The first step is to hire an attorney experienced in this specific type of litigation.
At Bronzino Law Firm, our family law and custody lawyers are prepared to advocate for parents facing the most challenging international child custody disputes and issues in Berkeley, Asbury Park, Toms River, Ocean Township, Sea Bright, Rumson, Tinton Falls, and similar towns throughout Ocean and Monmouth County, when children have been or may be taken elsewhere across the globe. If your child or multiple children have become ensnared in an international custody situation and you need a legal advocate who will fight for you. Call (732) 812-3102 or reach us by filling out this form and we will provide you with a consultation free of costs.
What is the Hague Convention and How does it Affect International Custody?
The Hague Convention is an agreement between the specific countries that choose to be bound by it. It serves as an international practice for the majority of Europe. If a child is illegally removed, or kidnapped, from a country then the laws of the country from which they are unlawfully removed will determine what happens to the child. If parental custodial rights are violated by someone living in a Hague country, Article 3 of the Hague convention mandates the swift return of the child.  Specifically, countries that belong to the Hague Convention are required to return children that are there in violation of the other parent's custody rights.
Why Does International Custody Fall Under the International Parental Kidnapping Act?
The International Parental Kidnapping Act attempts to prevent and punish exactly what you think: international parental kidnapping.  The International Parental Kidnapping Act makes it a federal crime for a parent to engage in "parental kidnapping." Parental kidnapping is when a parent takes their child (or attempts to take the child) without the permission of the parent, and/or in violation of the other parent's custodial rights. For purposes of this act, the child must be 16 or younger and is taken out of the United States of America. Also, it does not matter whether the violating parent intended to violate the other parent's custodial rights. 
Relationship Between International Custody and Uniform Law on Jurisdiction and Enforcement of Child Custody
The Uniform Child Custody Jurisdiction and Enforcement Act (UCCJEA) covers a lot of child custody issues, including international parental kidnapping. The UCCJEA allows for American parents to be protected by the Hague Convention, which was previously mentioned. The UCCJEA allows for a child's home state to retain "exclusive and continuing jurisdiction" when it comes to custodial issues regarding the child. The child's home state is any state where the child has lived with a parent for at least six consecutive months.
The Hague Convention defers to the "Central Authority" regarding children unlawfully removed from the member country. The "Central Authority" is referring to the state with exclusive and continuing jurisdiction over the child custody order that determines where the child may go with any single parent without permission from the other. When a child is removed from the country without permission from the other parent there are significant issues that arise. Chief among them is the other parent's visitation, or their own custodial right, that has been severely inhibited by the obstacles inherent to having a child live abroad.
Common Issues with Child Removal from the United States and What to Expect in NJ
It is extremely important for the parent who is still in the United States to act swiftly and effectively. One way of doing this is to hire an experienced attorney, immediately. By not acting immediately, the parent that has remained in the states has a limited amount of time to act or else they risk displaying to the court that they have acquiesced to their former partner's international move with their child.
Keep in mind if the child is taken out of the country without express authority from the judiciary, the issue changes from a mere familial dispute to a criminal action. Parental kidnapping is a serious issue that is punishable similar to other criminal conduct. An attorney representing you can request from the judge hearing your matter that an order preventing any travel abroad be issued either pending a divorce or other issues regarding custody if you fear that your adversary may take your child out of the country.
Contact Our New Jersey International Custody Lawyers to Advocate for Your Parental Rights
It is absolutely essential for the parent who has remained in the United States that the child was removed from their habitual residence, in their home state, and that the remaining parent has custody rights to enforce. A big issue in these kinds of international cases is that the Hague Convention does not necessarily have law that matches up perfectly with the law of the court retaining exclusive and continuing jurisdiction. This is another reason why an aggressive, knowledgeable lawyer with Hague Convention cases is necessary. An attorney at Bronzino Law Firm can help you successfully petition the court and prove that your child was taken out of the country without your permission. If you need legal counsel and representation regarding an international custody case in New Jersey, contact us at (732) 812-3102 now. We can assist you with legal aspects of cases with jurisdiction in Red Bank, Point Pleasant, Brick, Manchester, Asbury Park, Long Branch, Freehold, or elsewhere in Monmouth and Ocean County, New Jersey.