Seasoned Family Law Attorney Helps you Manage the Conflict Between a Mid-Marriage Agreement and an early Divorce.
Indecisiveness is probably an issue that couples considering divorce have in common.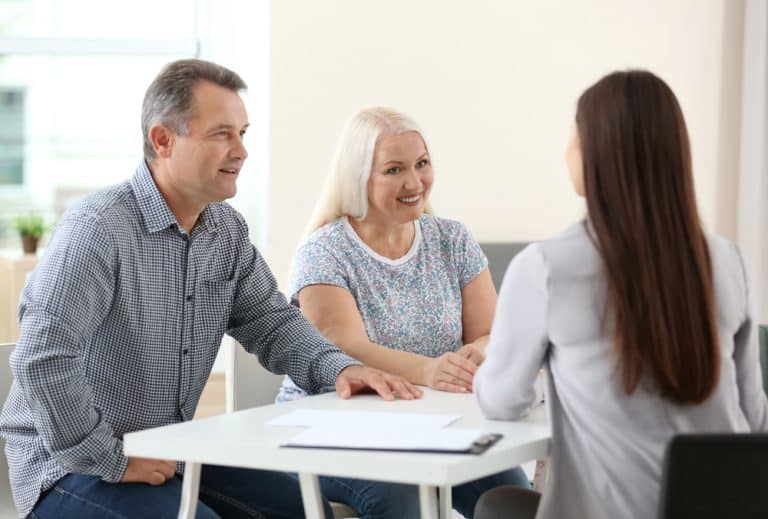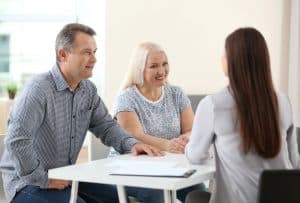 Not having a clear plan or solid reasons to dismantle a marriage might push partners into reconsidering staying married, especially if they face significant expenses as they move towards the divorce initiation stage.
Bringing up a divorce may have been motivated by issues related to lack of respect and trust between the partners, infidelity, or domestic violence. As the divorce process moves forward, the involved parties will expose their versions of the facts, perhaps worsening the existing trust issues.
Numerous relationship inconsistencies translate into financial setbacks during the divorce for either one or both parties. And on top of that, the less comfortable each side feels with trusting what the other one offers, the less possible it is to reach an amicable settlement. The challenge is to bring these two parties together to either remain in a married status and improve their relationship, despite not being able to foretell what the future might bring now that the divorce process has already begun.
What Is a Mid-Marriage Agreement in New Jersey?
First, it's important to go over the basics of Prenuptial Agreements, drafted and signed before getting married. The Prenup Act does not apply to any agreements made by an already married couple. To better understand a post-nuptial agreement, we will illustrate it with three cases.
1. Viability of a post-nuptial agreement
In Barbour v Barbour (1893), a trial court executed a Post-Nuptial Agreement between a married couple who had already gone into a reconciliation process to benefit from an economic agreement. The trial court determination was annulled by the Appellate Division in Barbour v Barbour (1895) because the post-nuptial agreement had not been recorded in writing. Although, it is important to point out that the court did dictate the post-nuptial agreement breached the State's public policy or that the agreement would violate the State's interest in continuing with a married status. The Barbour case clearly demonstrated that New Jersey State's common-law supports the capacity of married people to set a contract during the marriage, outlining their marital rights and responsibilities when facing divorce.
2. Mid-Marriage Agreement being enforced in equity
Nicholson v Nicholson (1985) referred back to the Barbour decision and decided that the Barbour law was still enforceable after many years. Married people have the ability to write an agreement on their marital rights. Based on this case, the Court set specific rules on how Mid-Marriage Agreement is enforced in equity:
– The promise to reconcile was proposed because there was a marital disagreement.
– The agreement complies with the Statute of Frauds as much as required.
– The agreement terms must be meticulously stated and recorded.
– Whichever party is wanting to execute the agreement must be acting in good faith.
The Nicholson case supports the suggestion that an unpretentious marital disagreement would suffice for establishing a fair Mid-Marriage or Post-Nuptial Agreement.
3. Nature and enforceability of post-nuptial agreements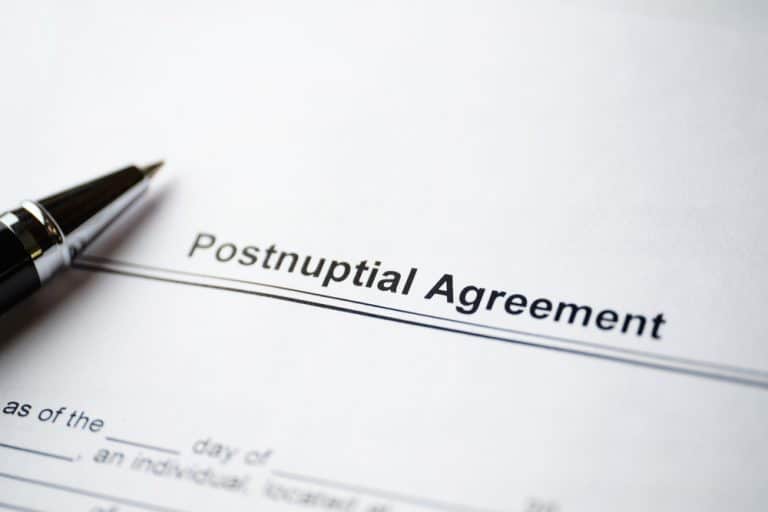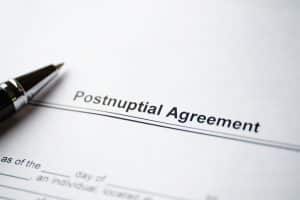 In Pacelli v Pacelli (1999), the case focuses on how and why post-nuptial agreements should come into effect. Based on the Nicholson case, the Appellate Division in the Pacelli case determined that the parties could move into the stage or Mid-Marriage Agreement execution, as long as there was an actual marital disagreement or the breach, and trusting on a fair and equitable agreement for both parties, at the time it was signed and recorded.
Establishing a Mid-Marriage Agreement could potentially resolve any issues holding married people back from giving reconciliation a try.
Contact our Matrimonial Law Attorneys for a Free Consultation at our Brick Office
If you or a loved one are having a marital disagreement and would like to understand how a Mid-Marital Agreement can protect your financial stability and estate while preserving the marriage, you are entitled to seek the professional advice of a matrimonial lawyer to guide your case and safeguard your best interests.
Seasoned divorce and family law attorney Peter Bronzino, Esq, regularly assists clients with marital agreements before, during, and after marriage and divorce throughout Monmouth and Ocean County, such as Berkeley, Spring Lake, and Toms River. Whether you are currently working on drafting a post-nuptial agreement or would like to understand how making an agreement with your spouse after you are married benefits you, get in touch with us.
To schedule a free and confidential consultation with our firm today regarding your marriage and family legal issues, please send us a message or call (732) 812-3102 to speak to an attorney who can help.