Category: Domestic Violence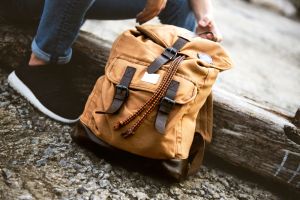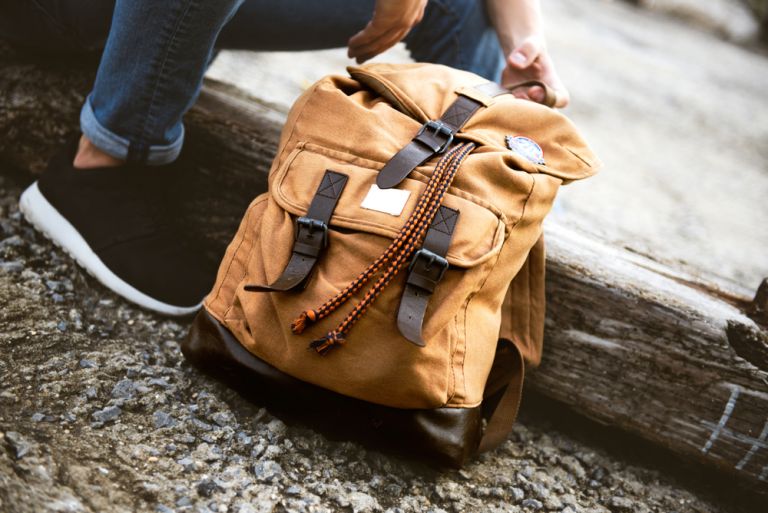 Living with a spouse whom you are in the process of divorcing can be extremely difficult for many reasons, even in the most amicable of situations. In more contested divorces, leaving the home you share with your spouse and possibly your children may be the best thing for every party involved.
However, unless you are concerned about incidents of domestic violence or abuse, it is highly recommended that you speak with an experienced Ocean County divorce lawyer before actually leaving your home during a divorce, as this decision may have ramifications down the line in terms of your final child custody agreement as well as potential financial ramifications.
Leaving the Home During Divorce and Your Child Custody Agreement, Toms River Temporary Custody Lawyer
By leaving the family home, you may be establishing the precedent that your spouse is the primary caretaker of your children. Once this precedent is established, it can be difficult to convince a family court to breakup the stability that your children have grown accustomed to with this new arrangement, meaning you may not get the kind of parenting time or child custody that you really want.
However, if before leaving your home, you and your Toms River temporary custody lawyer file a motion requesting a temporary child custody hearing, you can establish a more balanced parenting time schedule during your divorce itself, thereby protecting your parental rights when it comes time to decide a final child custody and visitation agreement.
While temporary custody agreements are not taken into consideration when determining a divorce's child custody agreement, the mere fact that you have established a more balanced parenting routine throughout the divorce process will go a long way towards ensuring you and your spouse are on equal footing when making these final agreements.
Financial Considerations for Leaving Your Home during Divorce, Spring Lake Divorce Attorney
While leaving your family home will not impact your marital rights to equitable distribution of your home, or any other jointly owned asset, it can have certain financial consequences which bear consideration before making a decision one way or another.
One such consideration is the cost of maintaining two different residences, and what assets you use to pay for this added cost. For example, if you have been traditionally dependent on your spouse for financial support, you may wish to file for temporary alimony during your divorce before an alimony agreement can be reached in order to help you cover this new expense.
Conversely, if you will pay for the expenses associated with this new residence, will you do so with marital assets, or your own individual assets? If you are using a joint bank account for example to pay your rent, you may have to "pay back" this money in your final division of asset agreement.
For a better understanding of how you can pay for the expense of a new residence during your divorce so that you can leave the marital home, and the various options and considerations that comes along with such a decision, call our office to discuss your unique situation in a free and confidential consultation today.
Domestic Violence and Divorce Attorney, Jackson NJ
So while it is certainly a good idea to contact a lawyer before leaving the family home during your divorce to discuss your options regarding child custody and finances, when it comes to domestic violence and abuse, securing the safety and health of you and your children take priority.
This means leaving the family home, and then taking legal action. In situations where incidents of domestic violence or abuse have occurred, a temporary restraining order (TRO) can very easily be obtained, and in many cases a TRO will state that the abuser needs to leave the home (even if the home is solely in the abuser's name), allowing you and your children to return to the family home. Of course, you will most likely want to consult with an attorney regarding your final restraining order hearing, but in the short-term a temporary restraining order is a great way to protect the health and safety of you and your children.
However, if you leave your home because of domestic violence or abuse, but then take no legal action, you will face the same consequences to your final divorce settlement agreements listed in the sections of above as their is no legal proof of the abuse or violence. Even more importantly, if you leave your family home during divorce and take your children with you due to domestic violence issues, and subsequently do not take legal action, you can be charged with kidnapping, a criminal offense which can very negatively impact your life in a variety of ways!
Contact A Brick, NJ Divorce and Family Law Firm Today
At Bronzino Law Firm, we have extensive experience helping our clients to successfully navigate the entire divorce process, and reach fair and favorable child custody, child support, alimony, and marital asset division settlements in towns across New Jersey, Ocean County, and Monmouth County.
Attorney Peter Bronzino strongly believes in working closely with each of his clients, and further believes that by doing so, he can achieve the kinds of resolutions which most accurately reflect the unique needs and concerns of his clients, and their families.
To speak with Peter Bronzino and our legal team today in a free and confidential consultation regarding your divorce, your options for protecting yourself legally and financially when leaving the family home during the divorce process, any kind of domestic violence or restraining order matter, or any other divorce or family law issue you may be facing, please contact us online, or through our Brick, NJ office at (732) 812-3102.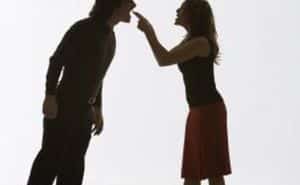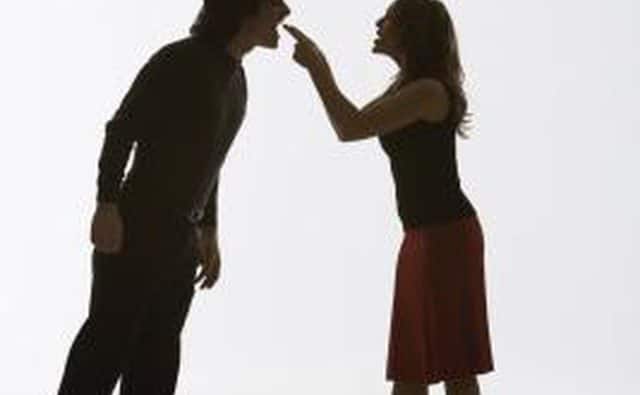 Many victims of domestic violence and abuse fear that, should they file for divorce, they may only antagonize their abuser, and risk the safety of themselves and potentially their children. The good news is that New Jersey domestic violence laws provide many protections for victims of abuse, and there are a great deal of different resources available to parties seeking to separate themselves from abusive relationships.
Domestic Violence Ocean County Attorney
Domestic Violence can not only be physical abuse, but emotional and financial as well. The 1990 Prevention of Domestic Violence Act states that the following actions are considered to be a form of domestic violence:
Homicide
Assault
Terroristic Threats
Kidnapping
Criminal Restraint
False Imprisonment
Sexual Assault
Criminal Sexual Conduct
Lewdness
Criminal Mischief
Burglary
Criminal Trespass
Harassment
Stalking
It is important to remember that domestic violence can occur not only between spouses, but between former boyfriends or girlfriends, same-sex relationships, and members of your household. Domestic violence is a criminal offense, and New Jersey courts take extreme measures to protect victims who seek relief from future acts of abuse, and punish the perpetrators of domestic violence. If you are suffering from an abusive relationship, it is highly recommended that you contact an Ocean County domestic violence attorney to help you take the necessary legal steps to protecting your physical, emotional, and financial future and safety.
Divorcing an Abusive or Violent Spouse Safely in New Jersey
Victims of domestic violence often fear that by filing for a divorce, they risk antagonizing their abuser. While this may be true, there are a number of steps an abuse victim can take to protect both themselves and their children, and safely divorce in New Jersey.
The National Coalition Against Domestic Violence recommends that if you have time to plan ahead for your divorce, you take the following measures:
Make a list of people you can contact for support and assistance
Memorize phone numbers of people and organizations you can call in case of an emergency
Establish a code word with your support network which will alert them of your need for assistance without alerting your abuser
Beyond taking these steps for protecting your safety, it is also prudent to plan for your divorce by gathering important documents and information such as:
Birth certificates and social security cards
Copies of leases, insurance policies, and deeds to assets
Income documents like pay stubs and W-2's
Bank and Credit Card statements
In addition, you should gather any evidence you have of abuse such as photos, police records, and medical reports. Now that you have a safety network in place, and the necessary financial information to proceed with a divorce, you are ready to contact your Ocean County divorce attorney and begin the divorce process.
You should discuss the possibility of filing for a fault-based divorce with your attorney. While fault grounds do not impact your New Jersey divorce's asset division agreement, proof of fault will most likely help you secure a much more favorable alimony settlement.
Restraining Order Attorneys Ocean County, NJ
The final, and possibly most effective protection a domestic violence victim has against their abuser is a restraining order. Temporary restraining orders are granted by simply alleging abuse, you and your Ocean County restraining order attorney will not have to provide evidence of abuse and domestic violence until the final restraining order hearing. This can allow you to obtain immediate and guaranteed relief from abuse without a time-consuming legal process.
When the victim of domestic violence files for divorce, it is highly recommended that you obtain a restraining order against the abuser. Restraining orders can vary greatly in the protections and limitations they provide, so it is important that you are honest with your Ocean County restraining order attorney as well as the judge in order to obtain the exact protections necessary in your case.
Contact an Ocean County Domestic Violence and Divorce Attorney Today
At Bronzino Law Firm, we have extensive experience helping clients across Point Pleasant, Toms River, Jackson, Howell, Brick, and the greater Ocean County area to safely and successfully obtain restraining orders against perpetrators of domestic violence, and finalize a favorable fault-based divorce settlement.
Our smaller size allows us to develop personal and attentive relationships with our clients while charging fair and reasonable rates for our services. By listening closely to your exact needs and concerns in any legal dispute, we believe we can provide the most effective and compassionate legal service possible.
To speak with our firm today in a free and confidential consultation regarding issues of domestic violence, obtaining a restraining order, or safely divorcing an abusive spouse, please contact us online, or through our Brick, NJ office at 732-812-3102.
In an earlier blog, we had reported about the horrific killing of Tamara Seidle, mother of nine children and ex-wife of Neptune Police Sergeant Phillip Seidle. Specifically, Tamara was allegedly shot by her former husband in front of their 7 year old daughter proceeding their high-conflict divorce in Asbury Park, Monmouth County, New Jersey. Since that story made worldwide headlines, domestic violence law justice advocates took to the airwaves discussing this ugly yet secretive epidemic around the state of New Jersey and United States.
In this case, there were allegations made by the deceased wife of domestic violence incidents that went on for years without being reported. In divorce papers, the deceased alleged that she had "no avenue of escape." Statistics even suggest that law enforcement families are prone to more domestic violence. Currently, there is no rule in effect where Phillip Seidle worked that off-duty officers should leave work-issued weapons at the station.
Advocates fighting for domestic violence law reforms are calling for stricter measures in the wake of this tragedy, even though New Jersey stands out as having some of the toughest domestic violence laws in the country. Notwithstanding, each year in New Jersey there are about 65,000 domestic violence incidents reported to the police. Specifically, in Monmouth County alone, there are about 4,642 reported cases of domestic violence as well as 4,587 that were reported in Ocean County.
Since the Ray Rice domestic violence case in 2014, four domestic violence bills were introduced in New Jersey; however, they have been buried in various legislative committees. Two bills involved the judiciary:
Bill A3801 called for the establishment of a 3 year Domestic Violence Court pilot program in Monmouth and Camden counties.
Bill A3803 mandates that all judges and judicial personnel receive at least a required minimum of three hours of domestic violence training.
While the other two bills were directed at helping the actual victims of domestic violence:
Bill A2154 allows the victims of domestic violence to testify against the alleged abuser by close circuit television in the prosecution of domestic violence crimes or offenses provided the victim would suffer severe or emotional distress if they testified in open court.
Bill A3803 would upgrade a domestic violence assault crime to an aggravated assault crime, which is a third degree crime that mandates a prison term of three years for offenders who injure their victims
The Bronzino Law Firm: Representing Clients In Domestic Violence Matters
If you have been a victim of domestic violence or have been accused of such offense, please contact The Bronzino Law Firm located in Brick, NJ Divorce Attorney for an initial free consultation at (732) 812-3102. Our office serves the surrounding communities, including Ocean County and Monmouth County. We look forward to helping you fight for your legal rights and developing solutions that best meet your individualized needs.
Restraining orders are an important tool available to spouses who are being abused by their spouses. They can also be used to protect children from abuse at the hands of a parent. The issuance of restraining orders is not limited to family units that are intact: spouses who have been divorced for years may still seek and obtain restraining orders against the other spouse to protect themselves and/or their children. In the case where the applicant for a restraining order has been divorced from the alleged perpetrator of abuse for a significant period of time and a restraining order is sought on behalf of the parties' child, complications and confusion can arise. How do orders entered pursuant to an application for a restraining order impact other orders entered by the court as part of the divorce?
Emergency Orders Trump Existing Parenting Time Orders
An application for a restraining order is first reviewed by a judge who may enter a temporary restraining order. These initial restraining orders are sometimes referred to as "emergency" or ex parte orders because a court may grant these orders without having the person against whom the order is sought appear in court and respond to the allegations. If a judge enters a temporary restraining order on behalf of your child and it is alleged that the other parent is the perpetrator of the abuse, the court's order will likely contain restrictions on that parent's visitation time (or it may temporarily eliminate that parent's visitation time altogether). These orders trump any other existing visitation orders that may be in place.
For example, suppose a parent has visitation time with his or her child every other weekend pursuant to a court order entered several years ago. Suppose further that this parent is accused of physically abusing his or her child and a temporary, ex parte restraining order is issued against the parent. The temporary restraining order indicates that the accused parent (the defendant) is not to have any visitation time with the child until further order of the court. The order suspending visitation supersedes the previous custody order. If the defendant attempts to visit the child while the temporary custody order is in place, civil and/or criminal sanctions and penalties may be imposed.
Final Restraining Orders are Often Incorporated into the Family Law Case
Shortly after entering a temporary restraining order, the court will hold a hearing to determine if a final restraining order is appropriate. At this hearing, both parties have a right to be present, to be represented by legal counsel, and to present evidence and testimony. A court may enter a final restraining order that is of a more lasting duration if the person who filed for a restraining order proves the allegations contained in his or her application by a preponderance of the evidence (that is, proves that the allegations of abuse are more likely than not true). A court that enters a final restraining order on behalf of a child and against that child's parent will likely create a new custody arrangement or enter new visitation orders. These orders are often incorporated and made part of any existing divorce or paternity case involving the parties and the child. If a final custody determination has not yet been made, an active restraining can be factored in to the court's final decision.
When one parent is alleged of abusing his or her child, the safety and well-being of the child as well as the rights of the parents are in jeopardy. New Jersey domestic violence lawyer Peter J. Bronzino understands this and can help parents who find themselves in this difficult situation. If you are seeking a restraining order on behalf of your child against the other parent, Mr. Bronzino can assist you in completing the paperwork for a temporary restraining order and proving your case for a final restraining order. If you are the defendant in a restraining order action, Mr. Bronzino can provide you with the experienced and aggressive legal representation you need to protect your parental rights. Contact Bronzino Law Firm at (732) 812-3102 for prompt and knowledgeable assistance today.
In recent years, domestic violence has received significant public attention. Victims of domestic violence and individuals who advocate on behalf of domestic violence victims have done much to remove the stigma that at one time discouraged may victims from reporting domestic abuse and from seeking assistance from the courts. New Jersey (like many other states) has enacted tough domestic violence laws that enable courts to grant civil relief to victims of abuse through the granting of restraining orders and that enable criminal courts to punish abusers and those who violate restraining orders with fines and/or periods of incarceration.
It is no secret that these domestic violence laws are focused on protecting the safety and rights of the abuse victim, even if this means temporarily infringing on the rights of the alleged abuser.
What Can I Do if I am Accused of Domestic Violence?
If your partner or ex-spouse has filed an for a restraining order against you, you are likely already aware of the intense inconvenience and stress this can cause. You may have been ordered to vacate any residence you may share with the applicant, to turn over certain property (like a car) to the applicant for his or her temporary use, and to refrain from speaking with or coming near the applicant. If you and the applicant have children in common, you may have also had been ordered to refrain from seeing your children or told that you can only see your children under certain limited circumstances.
You need immediate relief from these harsh limitations and sanctions if you are being falsely accused of abusing the applicant. The following tips may help you navigate this difficult time more easily and more successfully:
Obey the orders of the court: Even if you disagree with the applicant's version of events or believe you are being treated unfairly, do not violate the orders of the court as reflected in the restraining order with which you were served. Doing so only complicates your legal problems and increases the amount of time it will take to resolve your situation.
Begin identifying witnesses and evidence: Read through the restraining order and any supporting documentation, including the applicant's statement of events. Begin thinking of how you might disprove these allegations through witnesses and testimony. Because many judges interpret domestic violence laws liberally, you may find that you are needing to "prove your innocence" in order to have a restraining order lifted.
Seek help from a qualified attorney: Do not try to handle your restraining order case on your own. Failing to present sufficient evidence or convincing evidence can result in the court entering a final restraining order which will restrict your liberties and rights for a significant period of time. An attorney experienced in defending those accused of spousal or child abuse is able to craft a powerful trial strategy designed to expose the applicant – not you – as an "abuser" of domestic violence laws.
Bronzino Law Firm helps clients in Monmouth County, Ocean County, and in the surrounding areas respond to restraining orders and allegations of abuse in order to protect their legal rights and interests. When Peter J. Bronzino accepts your domestic violence defense case, he is willing and capable of arguing persuasively and powerfully on your behalf. Contact his office today by calling (732) 812-3102 and discuss your case with Mr. Bronzino during your free initial consultation.
It is unfortunate that many divorcing couples experience domestic violence, whether leading up to the decision to divorce or after the process has been commenced. When the couple decides to reside in the marital home pending the final dissolution of the marriage or the sale of the home, the close contact may create further opportunities for violence. It is important for the person who has been abused to have access to the court system in order to get the protection that he or she needs. However, it also is critical that judges apply the law rather than rely on personal feelings, in order to ensure that everyone's rights are protected.
A recent case in New Jersey involved a couple who was going through a divorce, but living together in the same home pending the sale of that home. In C.C. v. R.C., No. A-5504-13T3 (August 19, 2015), there was alleged to be an incident of violence in the marital home, where R.C. assaulted C.C., and C.C. went to court to obtain a restraining order against R.C. In order to obtain a restraining order, the party must demonstrate that there was a predicate act. See Prevention of Domestic Violence Act of 1991, N.J.S.A. 2C:25-17 through 35. In addition to testifying about the assault that formed the predicate act necessary for the issuance of the restraining order, C.C. also testified about R.C.'s prior acts of domestic violence. The trial court judge issued a Final Restraining Order (FRO) based on the prior acts of R.C., as well as his personal views on a couple living together while working towards a divorce, which he did not believe to be a good idea.
In reaching a decision to overturn the holding of the trial court judge, the New Jersey Superior Court, Appellate Division, held that the judge should not have based the issuance of the FRO on the prior acts rather than the predicate act of the current incident. In addition, the Appellate Division stated that the judge should not have based his decision, in whole or in part, on his personal beliefs. The Appellate Division found that there are very specific requirements for the issuance of a FRO and the basis for the issuance of one in this case was not proper. The case was remanded back to the trial court for a determination of whether the predicate act was sufficient to form the basis for the issuance of the FRO.
Domestic violence never should be tolerated, but the current case makes it clear that the courts must follow the law rather than their personal opinions.
The Bronzino Law Firm Advocates for Its Clients Throughout and After Divorce
New Jersey Family Law Attorney Peter J. Bronzino works hard on behalf of his clients from the beginning of the process through necessary actions after the Judgment of Divorce has been entered. The Bronzino Law Firm is located in Brick, New Jersey. We serve clients in Monmouth County, Ocean County, and the surrounding area. If you have questions about obtaining a divorce in New Jersey, enforcing parental rights, or modifying a previously entered order, schedule a free consultation by calling us toll free at (732) 812-3102.
During the process of getting a divorce, emotions can lead to dangerous interactions, especially if the couple continues to reside in the same house. A recent decision by the New Jersey Superior Court, Appellate Division, has established that physical destruction in a house shared by divorcing spouses can satisfy the elements of the predicate act of criminal mischief, pursuant to N.J.S.A. 2C:17-3, leading to the issuance of a protective order.
In the case of N.T.B. v. D.D.B. , A-4542-13T2 (Sept. 9, 2015), a couple resided in a house that they had purchased during their marriage, along with their eight-year-old daughter. N.T.B. filed for divorce in late 2013 and the couple was living in the house, but sleeping in separate bedrooms, at the time of the incidents in late March/early April 2014. There was destruction of speakers that occurred one evening after N.T.B. complained about the music being too loud. The next evening, an argument between the couple escalated to the point where D.D.B. took the couple's daughter and locked the two of them in the bedroom. Upon discovering the locked door, N.T.B. broke open the door by slamming against it. D.D.B. claimed that N.T.B. refused to allow her to leave the bedroom and she slapped him in an attempt to get away. N.T.B. claims that D.D.B. hit him without any provocation.
After the incidents, the two spouses each brought claims against the other, seeking Final Restraining Orders (FROs). N.T.B. previously had a Temporary Restraining Order (TRO) against D.D.B. for another act of domestic violence, where she had used a hot curling iron to burn him.
In D.D.B.'s claim, she asserted that the destruction done by N.T.B. and actions during the arguments qualified as criminal mischief and harassment (N.J.S.A. 2C:17-3 and 2C:33-4), which formed the basis for the issuance of a FRO against N.T.B. N.T.B. claimed that the slap/punch satisfied the predicate act of simple assault (N.J.S.A. 2C:12-1), thereby justifying the FRO. At the trial court level, the judge found that D.D.B. did not demonstrate that either predicate act of criminal mischief or harassment existed. The court held that the destruction of property was not criminal mischief because the parties shared the marital home and the property that was destroyed was within the home, so it was not the property of another.
Pursuant to N.J.S.A. 2C:17-3(a)(1), a person commits an act of criminal mischief if he or she damages the property of another person. D.D.B. appealed the decision of the trial court, arguing that the actions of N.T.B. did rise to the level of the predicate acts. The Appellate Division found that the parties owned the marital home as tenants by the entirety, which means that they owned the property jointly and have an undivided interest in the property. The court determined that N.T.B.'s destruction of the door did qualify as destruction of the property of another, but did not reach a determination about the speakers with regard to a charge of criminal mischief. The case now is being remanded to the trial court.
This is an important decision as it relates to domestic violence and obtaining protective orders after there has destruction in a home shared by the parties.
The Bronzino Law Firm Advocates for Those Going Through a Divorce
New Jersey Family Law Attorney Peter J. Bronzino understands the many terrible stresses that surround the divorce process and works with his clients to get the best results possible while minimizing the emotional strain. The Bronzino Law Firm is located in Brick, New Jersey. We serve clients in Monmouth County, Ocean County, and the surrounding area. If you have questions about obtaining a divorce in New Jersey, or modifying a previously entered order, schedule a free consultation by calling us at (732) 812-3102.
The news around New Jersey on June 17, 2015 seemed to be ripped from the pages of a crime novel or movie script. Specifically, Neptune Police Sergeant Phillip Seidle was accused of killing his wife in front of their 7-year-old daughter, several onlookers, and police less than a month after they had ended a two year long custody battle over their minor children. Their 7-year-old child is the youngest of their nine children and the eldest is 24. Reports indicate while Seidle was off duty he ran his ex-wife off the road in Asbury Park, Monmouth County, New Jersey and shot her while the child was in the front seat. When nearby police arrived at the scene, Seidle held a gun to his head and said he did not want to go to court anymore. The police recognized him and managed to talk him into rescuing his daughter but did not use any police force or help the wife. While the child was rescued and out of harms way, Seidle somehow managed to fire more shots into his ex-wife's car. After a half hour standoff with the police, he eventually surrendered to the authorities. He has been charged with first-degree murder.
In this case, there had been an alleged history of domestic violence, which went unreported. The late wife had claimed in the divorce filings that her husband had been cruel to her throughout the marriage and cited several instances which included: abusing her verbally, emotionally, and physically; holding a gun to her head and kicking her in the stomach when she was pregnant; and punching her in the face when she questioned him regarding pornographic charges on the cable bill or why he was playing video games. The wife also alleged he was an adulterer and was not financially supporting the children. After a two -year custody dispute, the late wife was awarded custody.
Witnesses to the shooting heard Seidle complain to his ex-wife regarding their child custody battle, he was tired of making the mounting alimony payments, and having limited access to the minor children. This is not surprising, per the National Center for Women and Policing, which indicates that domestic violence is two to four times likelier in law enforcement families than in comparison to regular American families. Political and legal commentators including family rights watch groups criticized the judicial and legal process for what may have set off this enraged father and ex-husband.
The Bronzino Law Firm: Representing Clients Facing High Conflict Custody Cases
Whether you are the mother or father of minor children, custody battles can be emotional and get drawn out depending on the parties' circumstances. Some parents may get violent or deadly. Please call the qualified Brick, NJ Divorce Attorney for an initial free consultation at(732) 812-3102 to discuss your impending separation or divorce and issues related to custody of the children, especially if there is or will be threat of violence. The case can be handled amicably or peacefully resolved through the courts. Do not delay. Please give us a call today.
Domestic violence in a relationship can be devastating, especially if your child's mother or father is the perpetrator. Many times, victims file a final restraining order ("FRO") pursuant to the Prevention of Domestic Violence Act against their abusers, which may include no contact or no communication provisions. The victim must show the abuser committed the domestic violent acts and the FRO is needed for the victim's protection. Eventually, the victim may consider divorcing his/her abuser, which can lead to further complications. Courts in New Jersey recognize that some abusers may have an unhealthy obsession with controlling their significant others and may not even stop despite having an FRO in place. That is why New Jersey law strictly prohibits mediation of divorces in these types of cases. This type of divorce cases should be handled by the parties' attorneys or should proceed directly to court. Language in the property settlement agreement ("PSA") should be carefully crafted, especially if parties have children, in order to minimize contact if there has been a history of violence amongst the parties.
What if there was not a history of domestic violence at the time of divorce? Parents should still be mindful of what they include in the PSA, especially if there was high conflict in the divorce or one of the parties had anger issues. Recently, the Superior Court of New Jersey Appellate Division was asked whether an ex-wife, also a victim of domestic violence (subsequent to a divorce action), should be required to engage in mediation to resolve post-divorce issues with her abuser ex-husband? On April 1, 2015, the court ruled in favor of the ex-wife who appealed from a post-judgment order from Superior Court of New Jersey, Chancery Division, Family Part, Union County ("lower court") requiring her to mediate post-divorce disputes with her ex-husband (who had a domestic violence restraining order entered against him after they were divorced).
In this case, the parties divorced in 2009. Their PSA required them to mediate all disputes before engaging in litigation. In 2010, ex-wife obtained an FRO against the ex-husband. The parties returned back to the lower court several time regarding monies the father owed mother for child support, au pair and school expenses, medical bills and extra-curricular costs. Each time they returned, the lower court ordered them to engage in mediation and email communications to resolve disputes. The court reversed the lower court's September 6, 2013 order and sent the case back down for hearing with instructions to omit the communication and mediation provisions in the PSA if the FRO was still in effect.
The Bronzino Law Firm:
Please contact The Bronzino Law Firm, located in Brick, New Jersey at (732) 812-3102 for an initial free consultation if you are contemplating filing for divorce or have unresolved post-judgment issues. The qualified New Jersey Divorce Attorney serves the surrounding communities, including Ocean County and Monmouth County. We look forward to providing you with superior representation!
More and more people are living together while they go through a divorce. This is because courts are hesitant to remove a person from the marital home if they are on the lease or their name is on the deed of the house. Even if they are not on the deed, the spouse still has a marital interest in the property so it is very unlikely they will be removed from the home until the divorce is complete.
As with almost everything else, there are exceptions. The biggest exception is if an act of domestic violence occurs. When there is a temporary or final restraining order, the defendant is generally removed and barred from the marital residence. Another exception could be if one spouse leaves the marital home for an extended period of time, the other could make an application to the court for exclusive possession of the home. At that point, it is likely a judge would grant their request. It is important to note that if one spouse is removed from or vacates the marital home while the divorce is pending, they do not lose their equitable interest in the property.